In the month of June 2023, we sadly bid farewell to celebrated individuals who graced the realms of entertainment, media, and sports. Leaving an unmistakable void in their wake, these adulated figures, who mesmerized audiences and enthralled fans worldwide, now reside in our memories. As we reflect on their extraordinary contributions to their respective fields, our hearts find solace in this traumatic time. We treasure the everlasting legacies they have woven, forever etching their names into the tapestry of cultural history, despite experiencing the profound sorrow their unexpected departures have evoked. Here is a list of celebrities who died in June 2023. Let's gain an understanding of what led to their tragic passing.
1. Cormac McCarthy and His Cause of Death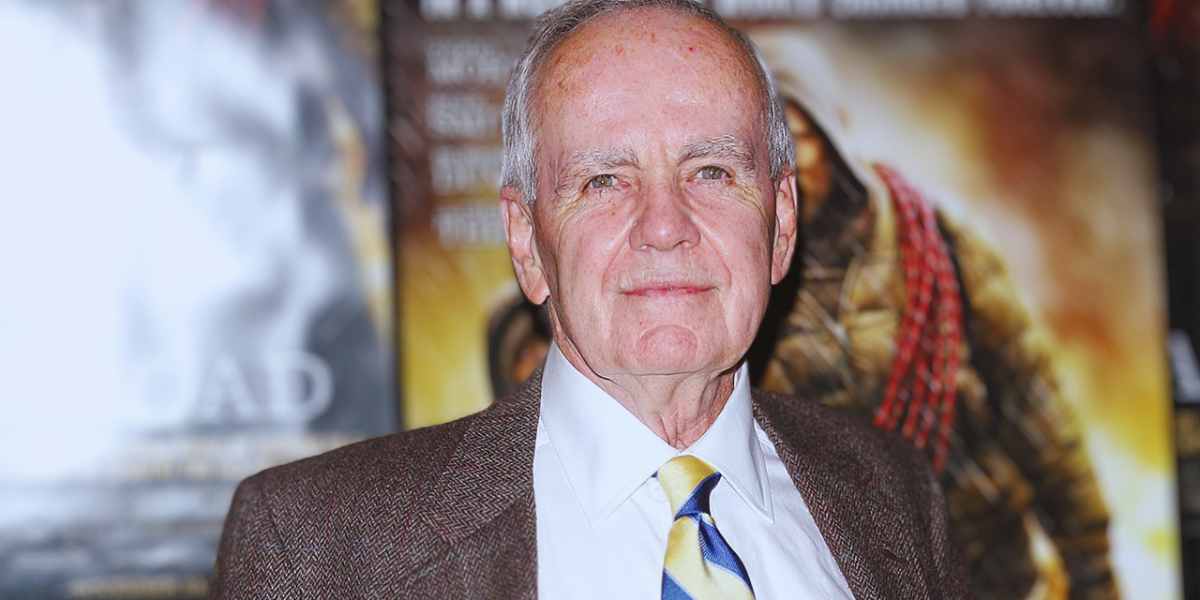 Cormac McCarthy, the American Pulitzer Prize-winning author of the 2006 novel "The Road," devastated bibliophiles worldwide with his unlooked-for passing on June 13, 2023. McCarthy, who has worldwide recognition as one of the greatest writers, created distinctive graphical imagery of violence and sparse use of punctuation and attribution through a unique writing style that set him apart from his contemporaries. His intellectual brilliance is vividly manifested in twelve novels, two plays, five screenplays, and three short stories.
McCarthy's literary gems' ambiguous rendering of themes such as redemption, violence, and death, along with grotesque portrayals of the South and mythical elucidation of the West, put them on critics' radar, but his pen never stopped mirroring the repulsive realities millions have been going through for years.
After eking out a living, the literary eagle produced the hit novel "All the Pretty Horses" in 1992, which emerged as an outstanding artistry and paved his road to success, receiving widespread acclaim and recognition in literary societies. Earning the National Book Award and the adaptation of this masterpiece into a Hollywood movie further stamped the quality of work he was blessed to produce.
Cormac McCarthy's cause of death was natural, according to Penguin Random House. John McCarthy confirmed his father's death but did not divulge the specifics of what led to his passing. However, his 89-year-old legacy is alive to soothe broken hearts.
2. Silvio Berlusconi and His Cause of Death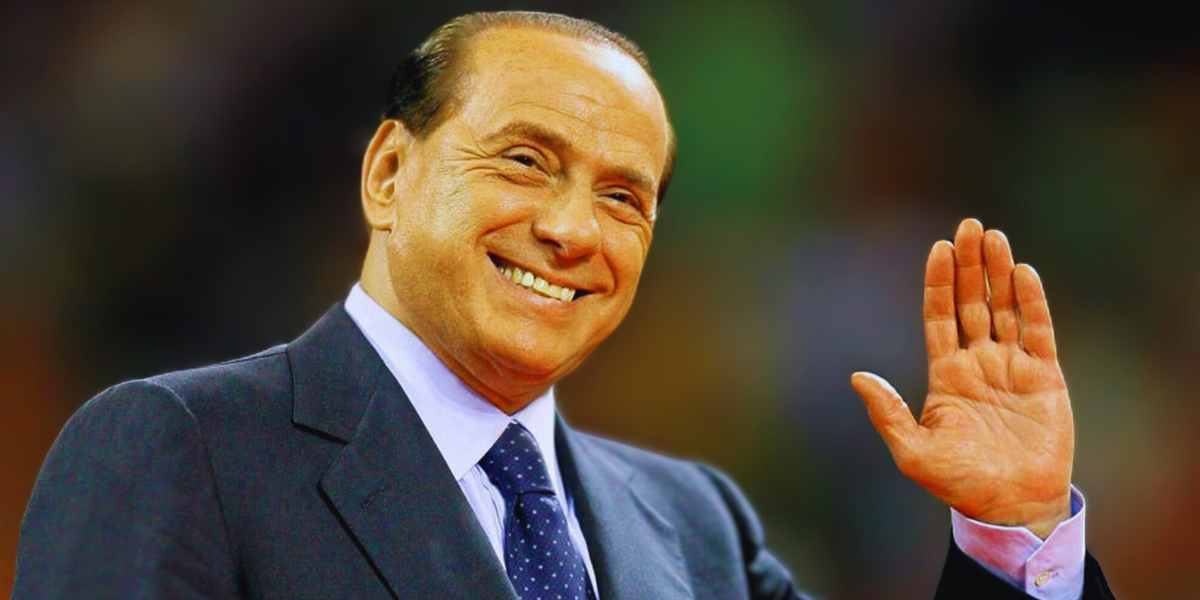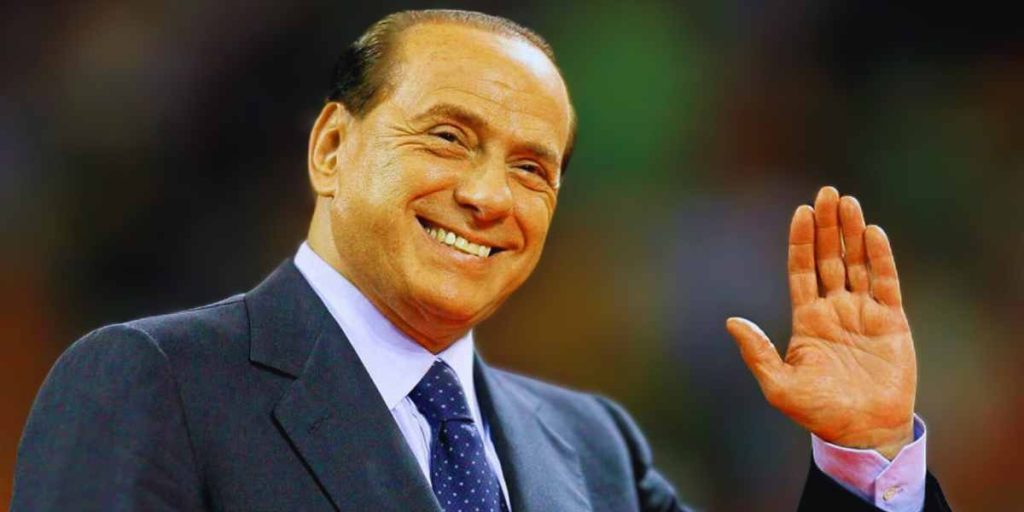 On September 29, 1936, Silvio Berlusconi, the polarizing and scandal-prone billionaire Prime Minister of Italy, was born to a middle-class family in Milan. He was fortunate to study law at the University of Milan. There, he earned an honors degree in 1961 and wrote a thesis on the legal ramifications of advertising.
He played bass in amateur pianist Fedele Confalonieri's band and occasionally displayed his excellent crooning abilities. Additionally, he and Tony Renis, a renowned Italian pop singer and music producer, collaborated on the composition of AC Milan's song. He also collaborated with renowned opera director Renato Serio to write the song for Forza Italia. Additionally, before entering politics in 1986, his ownership of the sports team AC Milan helped him earn international fame.
However, after enduring a great deal of struggle in life, he rose to become one of Italy's wealthiest men, creating a commercial empire that included publishing houses, advertising agencies, and television networks. Through his private channel, he offered Italian journalism a new direction, altering the media landscape in Italy.
Silvio Berlusconi's cause of death was a lung infection associated with leukemia. He was suffering from chronic myelomonocytic leukemia, an aggressive type of blood cancer.
Furthermore, he checked into the hospital in April 2023 to receive treatment for blood cancer. However, given that things began to deteriorate when he developed COVID-19 in 2020 and that his cause of death might have been multiple diseases. The longest-serving former prime minister passed away at the San Raffaele hospital in Milan, on June 12, 2023, at the age of 86.
3. Treat Williams and His Cause of Death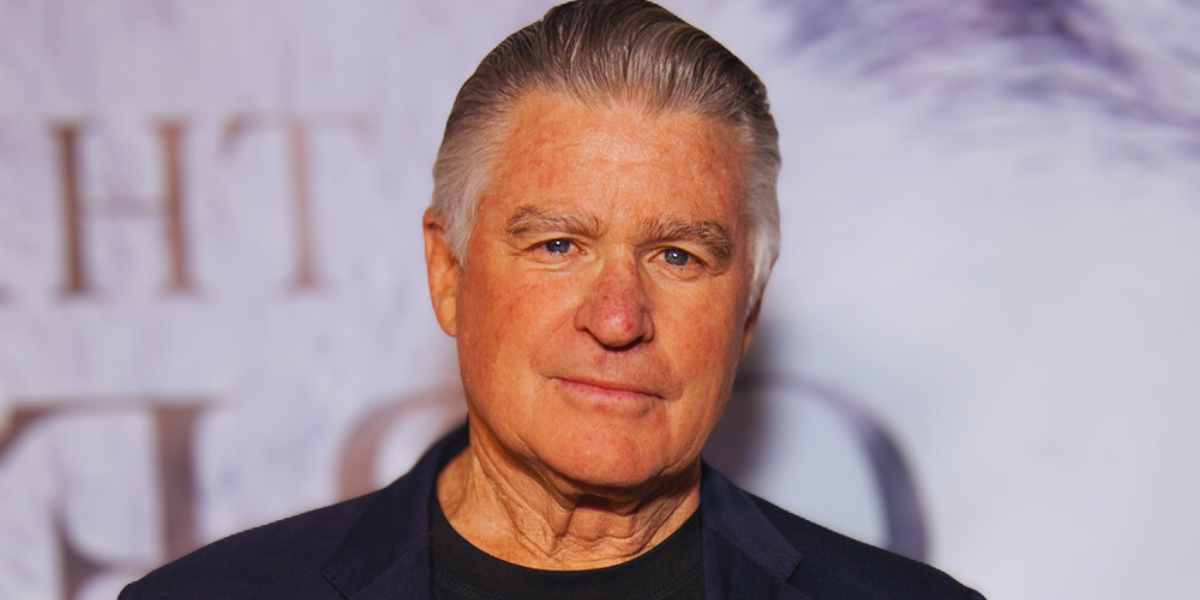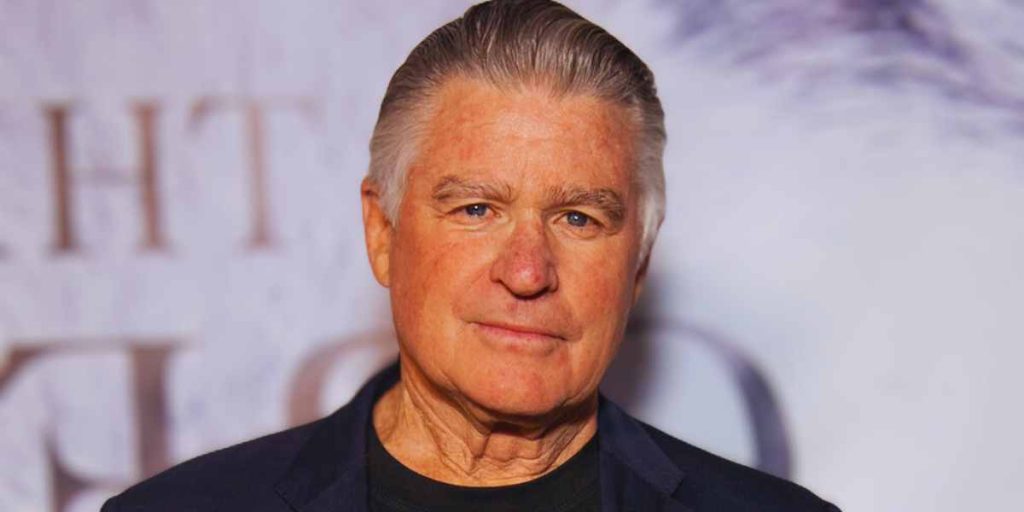 Treat Williams, the versatile actor with highly acclaimed masterpieces to his name, met with a tragic accident and passed away on June 12, 2023. Spanning a near half-century career filled with action, suspense, thrills, and the beguiling enchantment of love, it ended on a horrific note. His acting excellence in the 1979 films Hair and 1941 rose to prominence. His portrayal of Dr. Andy Brown in The WB's Everwood was enthralling and earned acclaim from television audiences.
Deadly Hero, the 1975 film, initiated his appearance on the big screen, as the following year granted him supporting roles in Richard Lester's The Ritz and John Sturges' The Eagle Has Landed. However, his big-screen breakthrough in a lead role came through Milos Foreman's Hair (1979).
A motorcycle accident claimed Treat Williams's life. According to Vermont State Police, Williams could not avoid a collision and was thrown from his motorcycle, which caused him severe injuries. He eventually succumbed to his injuries at Albany Medical Center in Albany, New York, at the age of 71.
4. Brett Hadley and His Cause of Death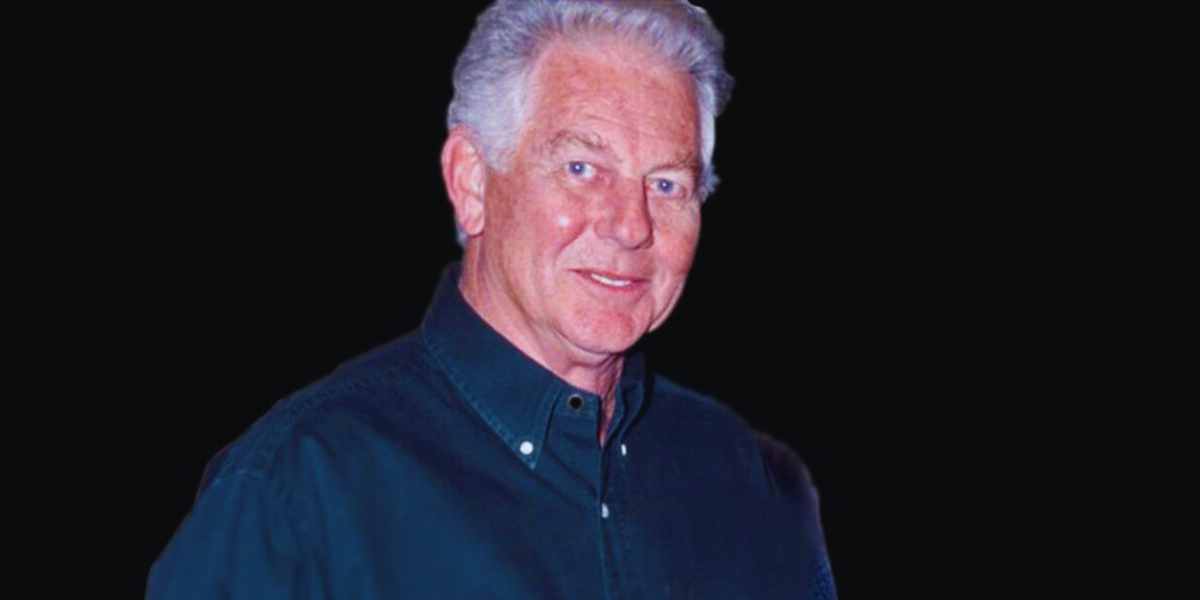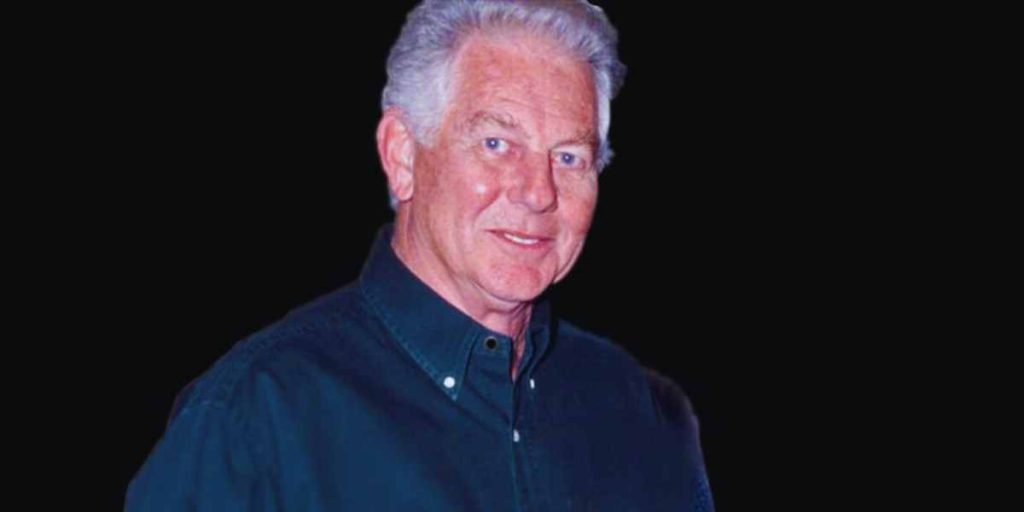 The 1930s-born actor's love for acting persuaded him to study drama at the University of New Mexico. But before moving to the small screen, he demonstrated his talent on stage. Moreover, the Young and the Restless, a well-known American soap opera, featured Brett Hadley in the compelling character of Genoa City police detective Carl Williams. Hadley joined the daytime serial The Young and the Restless in 1980, playing the tough investigator Carl Williams for ten years, from 1980 to 1990. After being associated for a decade, he took a break and returned to resume the role from 1998 to 1999. However, he returned this time as Jim Bradley, a man with amnesia after experiencing a brutal assault. Hadley's brilliance and adaptability shined through, enabling him to make an enduring impression on the television industry.
Brett Hadley's cause of death was sepsis. Hadley's longtime friend, Caplan, revealed in an interview with The Hollywood Reporter that the actor passed away from sepsis that occurred due to a bone infection. Brett Hadley passed away on June 14, 2023, at the age of 92.
5. Pat Robertson and His Cause of Death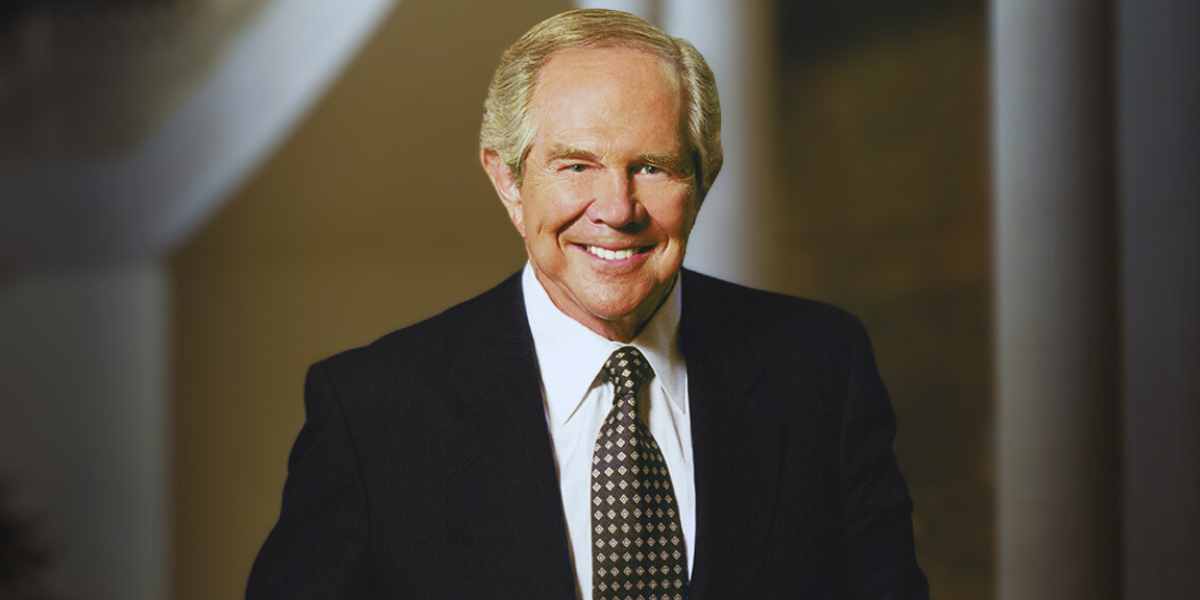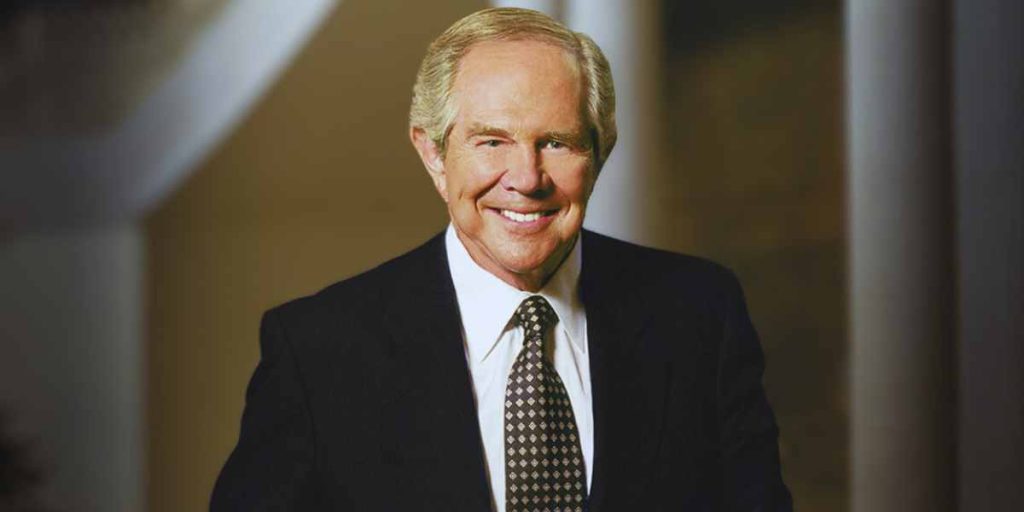 Pat Robertson, an American media proprietor, presidential candidate, Southern Baptist minister, political commentator, and religious broadcaster, died on June 8, 2023, in Virginia. He was a staunch supporter of conservative Christian Ideology and was also involved in the Charismatic movement within Protestant evangelicalism. Robertson's involvement in Republican Party politics earned him international recognition, and his position as head of Regent University and Christian Broadcasting Network (CBN) gave him prestige along with fame and fortune.
Pat Robertson's cause of death has yet to be confirmed. He took his last breath at his home, surrounded by his family, in Virginia Beach, Virginia, at the age of 93.
6. Nicolas Coster and His Cause of Death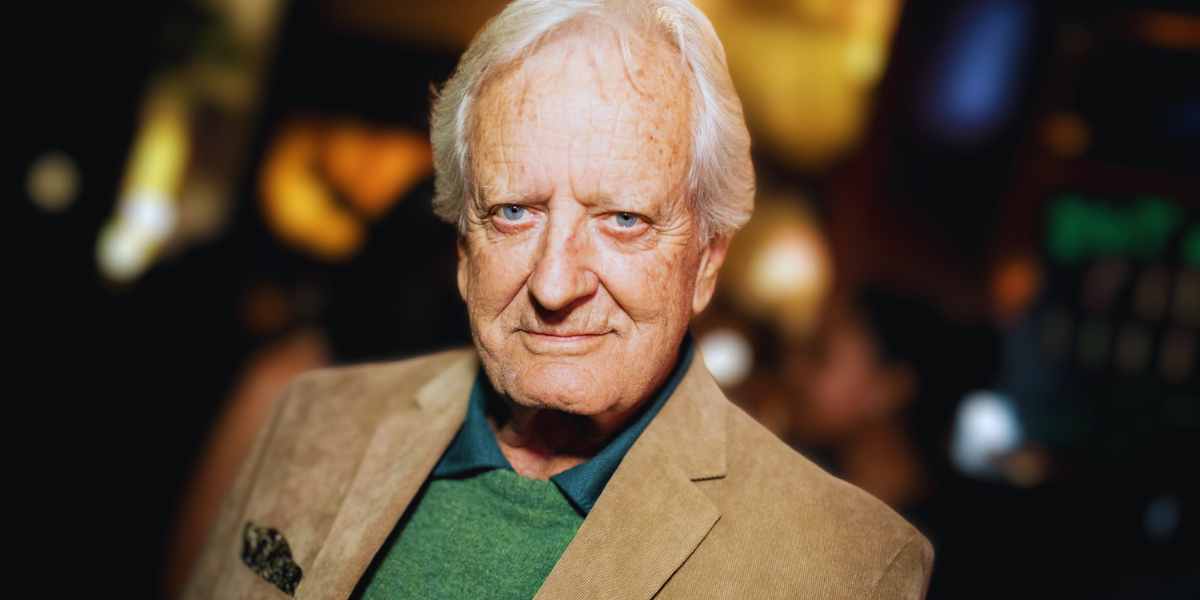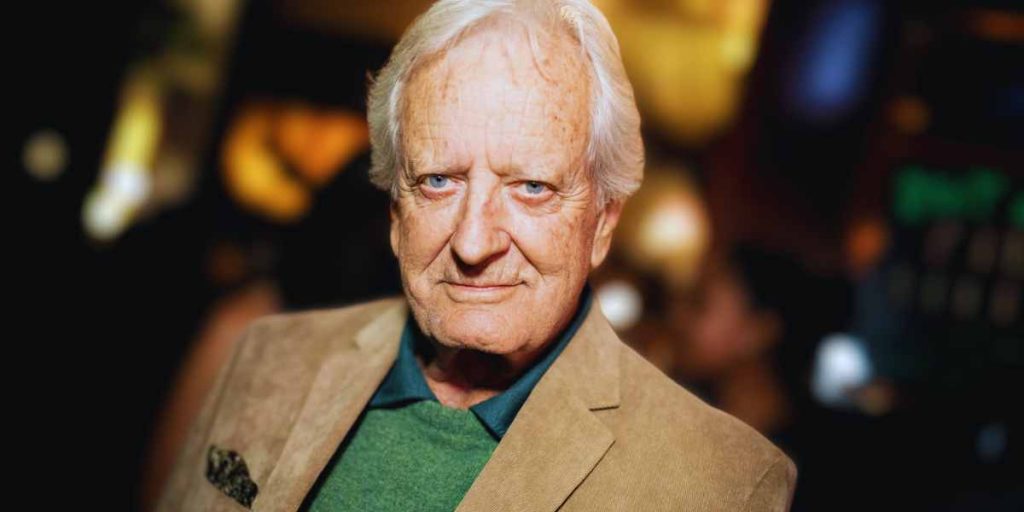 American actor Nicolas Coster, who got recognition for his roles in soap operas like "All My Children" and "Santa Barbara," passed away on June 26. He starred on TV in both daytime and evening programs, becoming celebrated in the process. Nicolas Coster, an Englishman, moved to America due to his unstoppable talent and landed several high-profile acting roles and projects. His great understanding of characters was beyond praise, and this skill was further honed at the Royal Academy of Dramatic Art. He continued to put more effort into his skills by learning methods of acting from the eminent actor Lee Strasberg.
He dominated television screens throughout his lengthy and accomplished career with roles in films and television shows including Titanic, Desert Rats, Sea of Lost Ships, Twigs, Wonder Woman, Star Trek: The Next Generation, Another World, As the World Turns, One Life to Live and Buck Rogers. He has displayed his talent in movies like Reds and All the President's Men.
The Last Exorcist, The Young Pope, The Deep Ones, and Better Things are some of his most recent works. Finally, Another Whole Afternoon, his memoir will preserve his legacy on a more intimate basis. In addition to his many other accomplishments, he was nominated for three Emmys for his depiction of Lionel Lockridge in Santa Barbara and ultimately received a prize for his work in The Bay.
Nicolas Coster's cause of death was complications caused by myelodysplastic syndromes and long-term suffering from cancer. Myelodysplastic Syndromes are a collection of cancers caused by cancer cells in the bone marrow that do not mature to become healthy blood cells. He was 89 when he passed away on June 26, 2023, in Florida, United States of America.
7. Daniel Ellsberg and His Cause of Death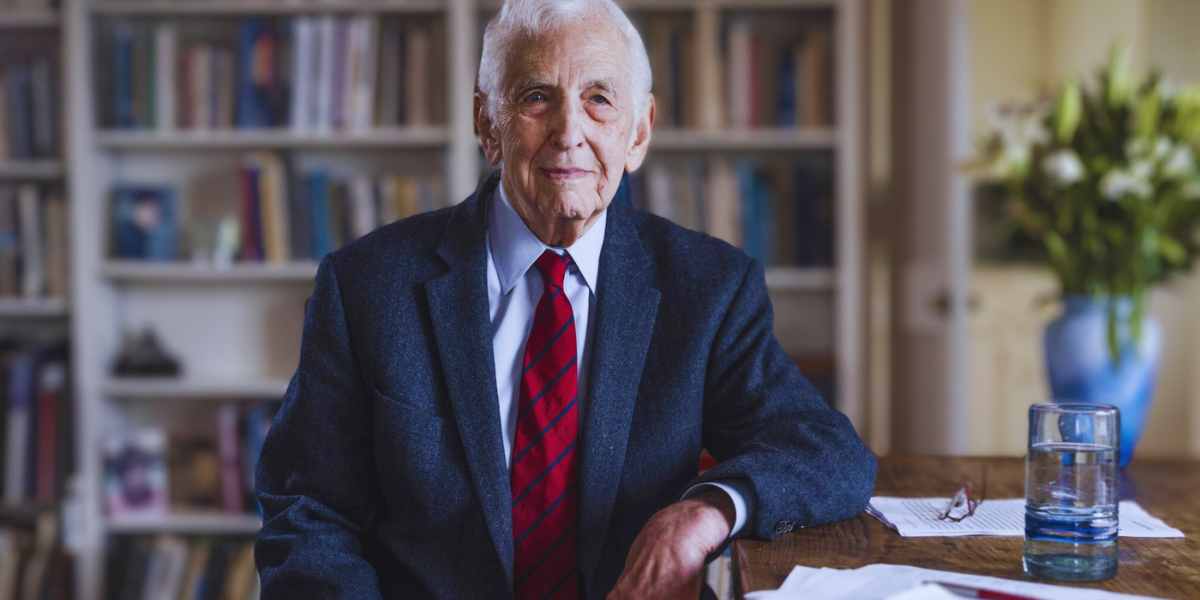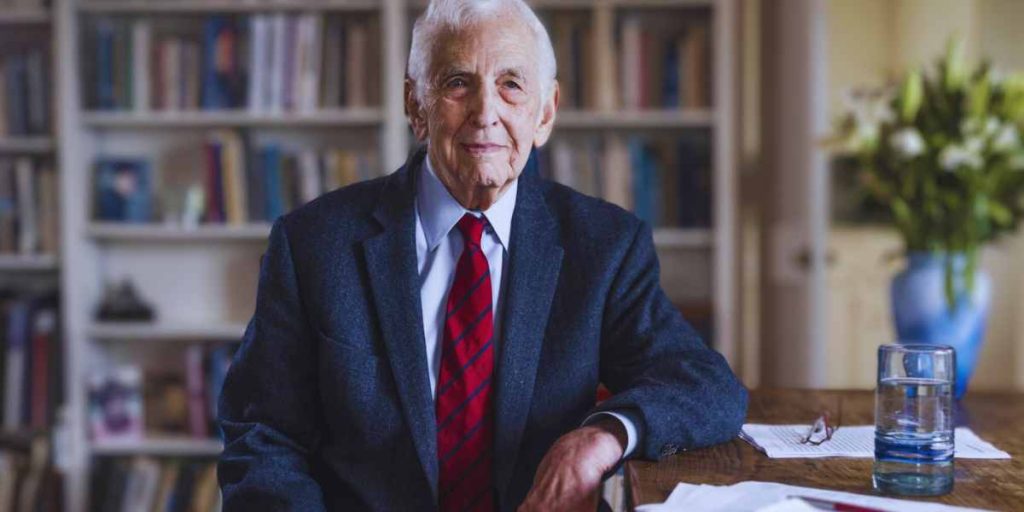 Daniel Ellsberg, the United States military analyst, political activist, economist, and precipitant of the 1972 national political controversy, sadly passed away on June 16, 2023. He was a history-making informant who disclosed the American government's doubts and betrayal of the Vietnam War by leaking the top-secret Pentagon Papers.
Along with accusations of theft and conspiracy, Ellsberg was prosecuted under the 1917 Espionage Act in January 1973, carrying a sentence of approximately 115 years. However, the swift efforts of Harvard Law School Professor Charles Nesson and Leonard Boudin, who were among Ellsberg's defense lawyers, played an important role in his trial. And the presiding judge, Judge Byrne, ultimately dismissed the charges due to governmental misconduct and illegal evidence gathering. The dismissal of charges against Ellsberg consisted of a complex set of factors, and governmental misconduct was at the top.
Later in 2006, the Right Livelihood Award was awarded to Ellsberg. Similarly, Ellsberg's profound humanism and exceptional moral courage earned him the Olof Palme Prize in 2018. He also got acclaim for formulating Ellsberg's paradox, a substantial instance in decision theory, and his support for WikiLeaks, Edward Snowden, and Chelsea Manning had never been hidden.
Daniel Ellsberg's cause of death was pancreatic cancer, according to his family's statement. At the age of 92, he was suffering from pancreatic cancer, which was incurable and beyond the scope of surgical intervention. He also released a message in February for his acquaintances and well-wishers, announcing his ailment with the shocking revelation of a maximum of six months of existence.
8. Tom Jolls and His Cause of Death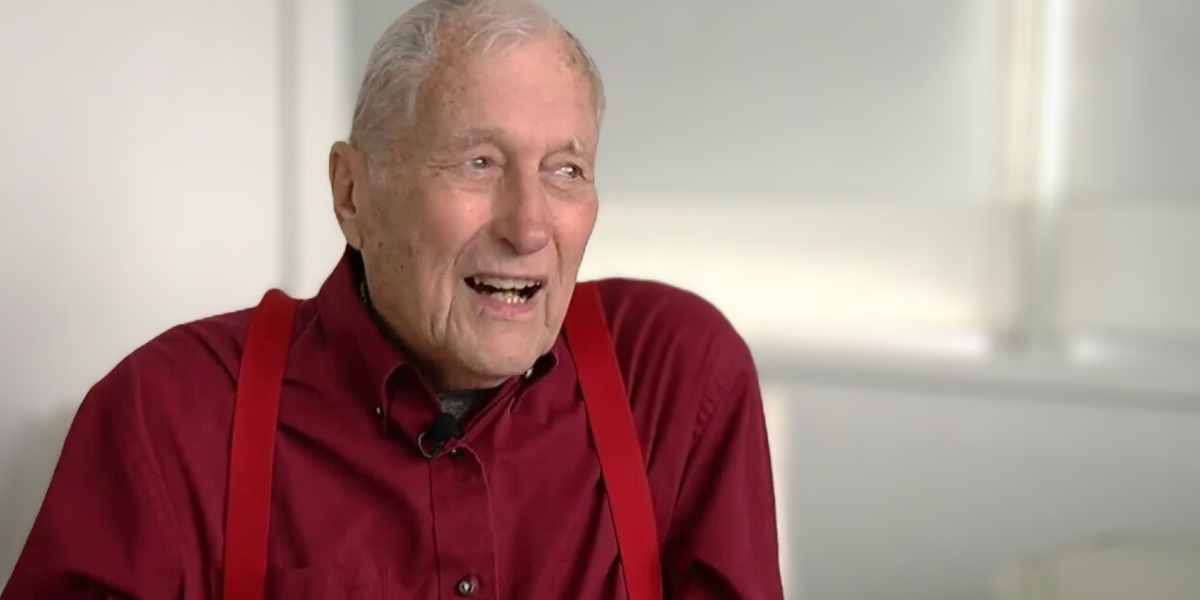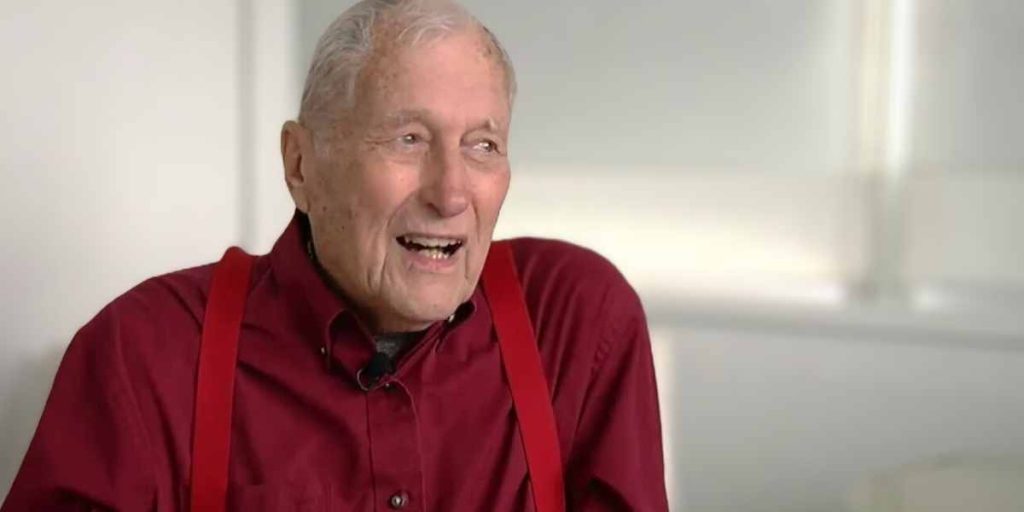 The legendary Tom Jolls was a prominent American television personality, and his 34-year tenure at WKBW-TV brought him both fame and money. For many, Commander Tom was their boyhood idol and his catchphrase "11 o'clock" will always be remembered. His career was molded by his roles as a weatherman and an acclaimed host. Additionally, it must be difficult to be both the most popular personality and a weather forecaster. However, Tom Jolls made it seem effortless. On June 7, 2023, Tom Jolls sadly passed away at the age of 89.
Tom Jolls' cause of death has yet to be publicly disclosed. However, one of his family members revealed that Jolls' death occurred due to a brief illness. Thankfully, he was not suffering from any chronic ailment; however, Jolls took his last few breaths in the Buffalo Hospice in Cheektowaga, a Buffalo suburb.
9. Tony McPhee and His Cause of Death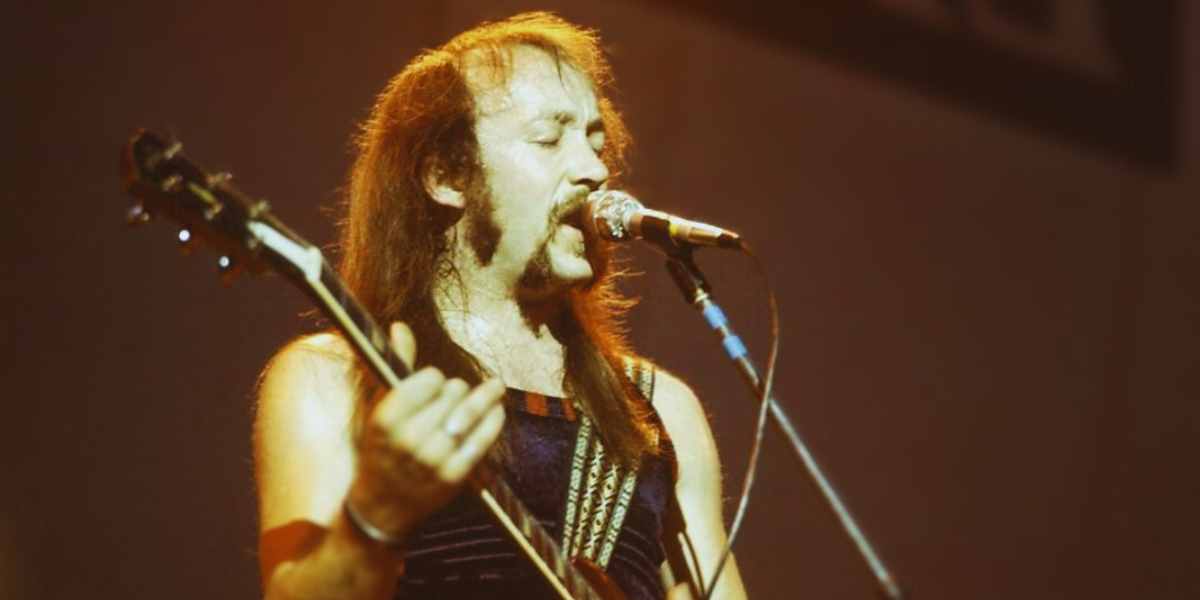 On June 6, 2023, Tony McPhee, an internationally recognized guitarist and singer for the Groundhogs, passed away at his home. He was 79 years old at the time of his departure from life. Moreover, Tony McPhee's association with "The Groundhogs," one of the most famous bands, gave him super-hit songs such as Split and Thank Christ for the Bomb. Tony McPhee, the founder, and initiator of the British blues boom, made an important contribution to the development of the British R&B boom.
Besides, he was born in Humberston, Lincolnshire, in March 1944. Early in the 1960s, McPhee joined the Dollar Bills and led them toward the blues. He later changed their name after listening to John Lee Hooker's song "Groundhog's Blues."
He afterward went on a tour with Jimmy Reed, Little Walter, Hooker, and Champion Jack Dupree. Producer Mike Batt oversaw the release of his band's debut album, "Scratching the Surface," in 1968. However, after releasing their third album, "Thank Christ for the Bomb," they experienced a commercial breakthrough in the 1990s.
Tony McPhee's cause of death was complications from a fall that he experienced last year. However, surrounded by a loving family, he embraced death peacefully at home.
10. Angela Thorne and Her Cause of Death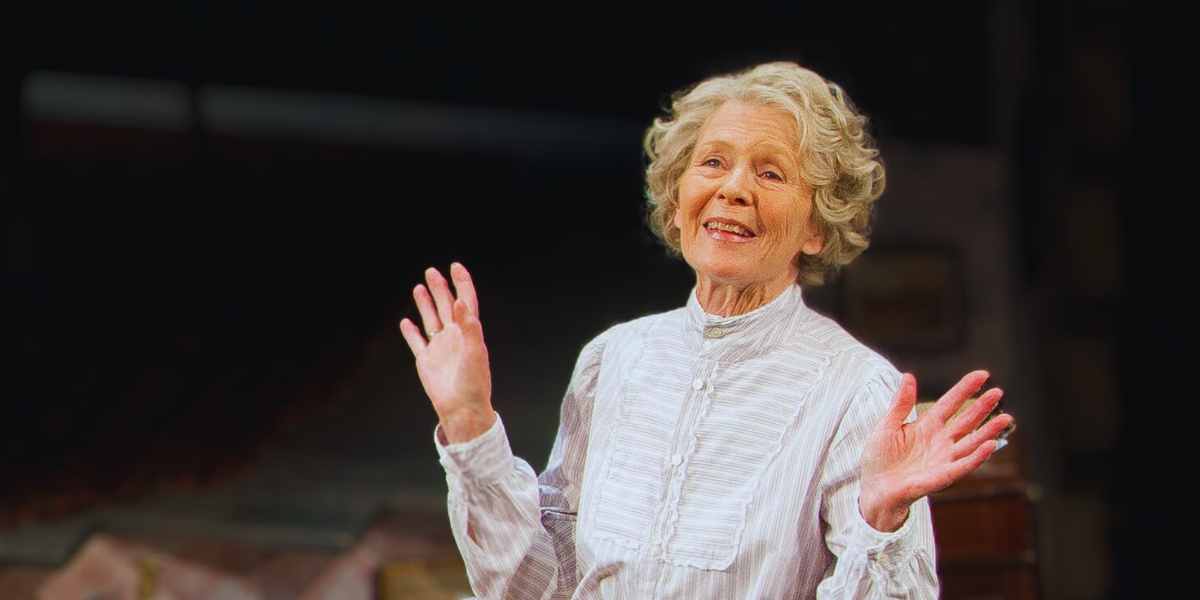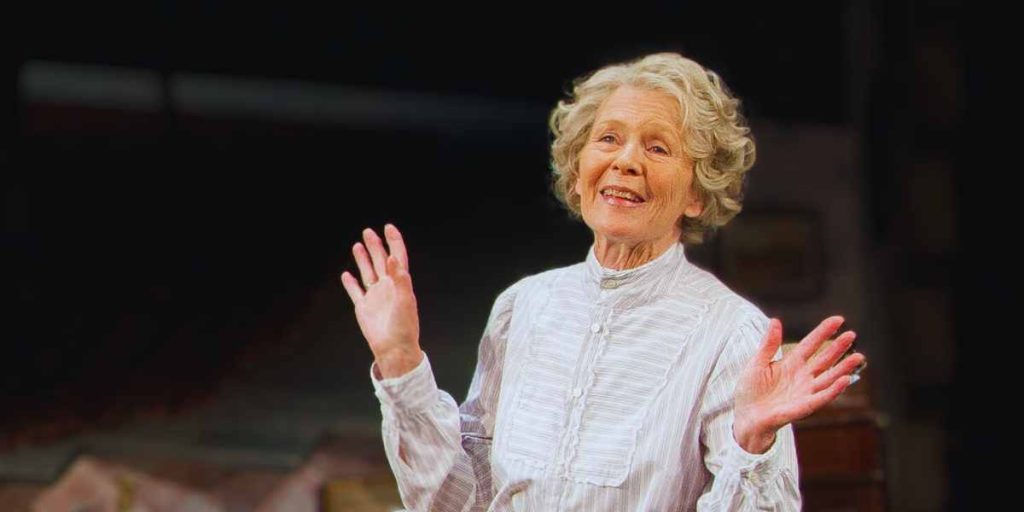 Born in Karachi, British India, on January 25, 1939, Angela Thorne spent five years there before relocating to England. She was a British actress who performed in films and television shows. Angela Thorne's characters in World in Ferment, The Good Life, and Get Some In are widely regarded as some of her best performances. Further, she got training for stage performance at the Guildhall School of Music and Drama. Also, she was offered a scholarship to receive her training at the renowned Guildhall School of Music and Drama due to her passion for acting. After completing her studies, refining her craft, and showcasing her ability, she appeared on stage over multiple repertory seasons.
Throughout her tenure in cinema, Angela had significant roles in a variety of productions. She made cameos in the gripping police thriller Heartbeat, the BBC One comedy Three Up, Two Down, and the drama series Elizabeth R, in which the late Glenda Jackson featured. Notably, she co-starred as the Queen of England with David Jason in the 1989 animated film adaptation of Roald Dahl's The BFG.
The cause of Angela Thorne's death appears to be old age. Her death was tragically announced by her family on Monday, June 19, after she had gone away on Friday, June 16, 2023. However, the actress passed away quietly in her home at age 84, according to her family.
11. Astrud Gilberto and Her Cause of Death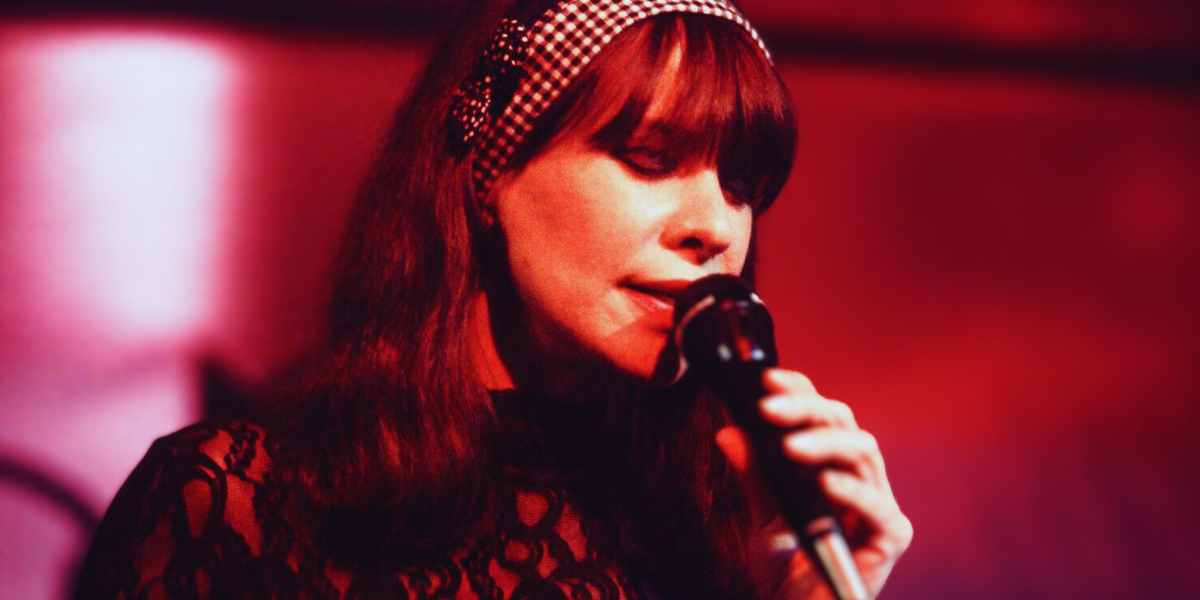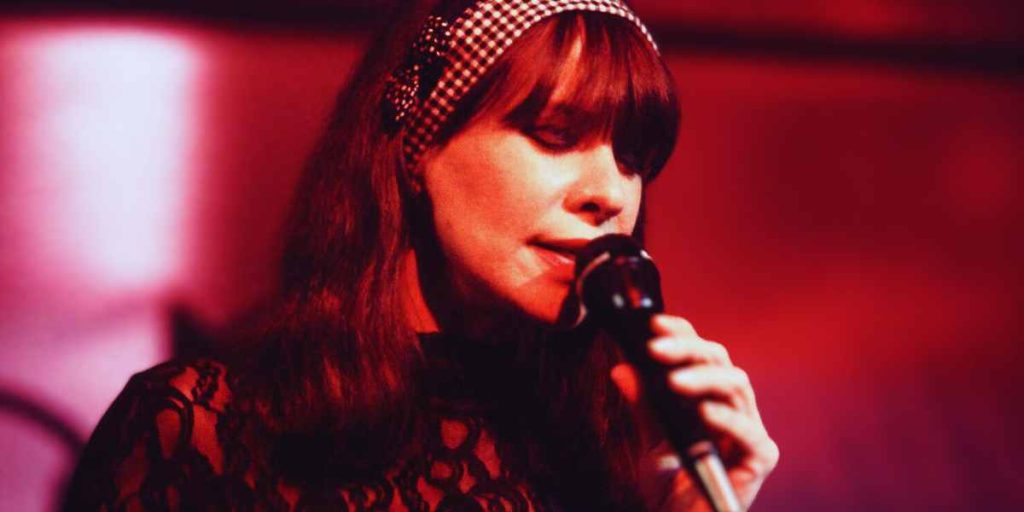 Astrud Gilberto, a respected Brazilian samba and bossa nova singer and songwriter, passed away on June 5, 2023. The music fraternity lamented the tragic passing of the mesmerizing voice behind "The Girl from Ipanema."
Moreover, Astrud Gilberto was born in Salvador, Bahia, Brazil, on March 29, 1940. She was raised in Rio de Janeiro and was highly proficient in several languages thanks to her father, a professor of languages. Gilberto encountered many difficulties throughout her life, particularly in her love life, which always caused her mental trauma and emotional suffering. On the other hand, her sons remained her devoted followers, thereby enhancing her notoriety and legacy.
The late Brazilian music icon had a four-decade recording career, during which time she worked with renowned artists including James Last, George Michael, Stanley Turrentine, and Gil Evans. Her performance of "The Girl from Ipanema," a song by Antonio Carlos Jobim and Vinicius de Moraes, however, propelled her to international fame.
The cause of Astrud Gilberto's death has not yet been revealed. The 83-year-old performer had not been reportedly ill before passing away, and there were no signs of any health problems.
12. Karel Twisten and His Cause of Death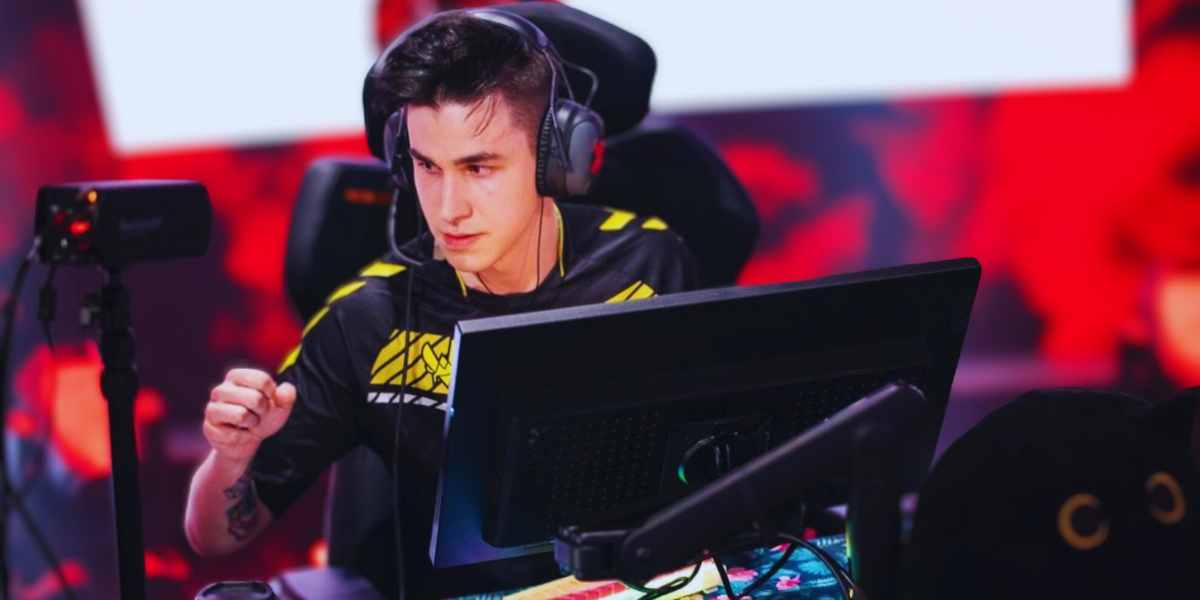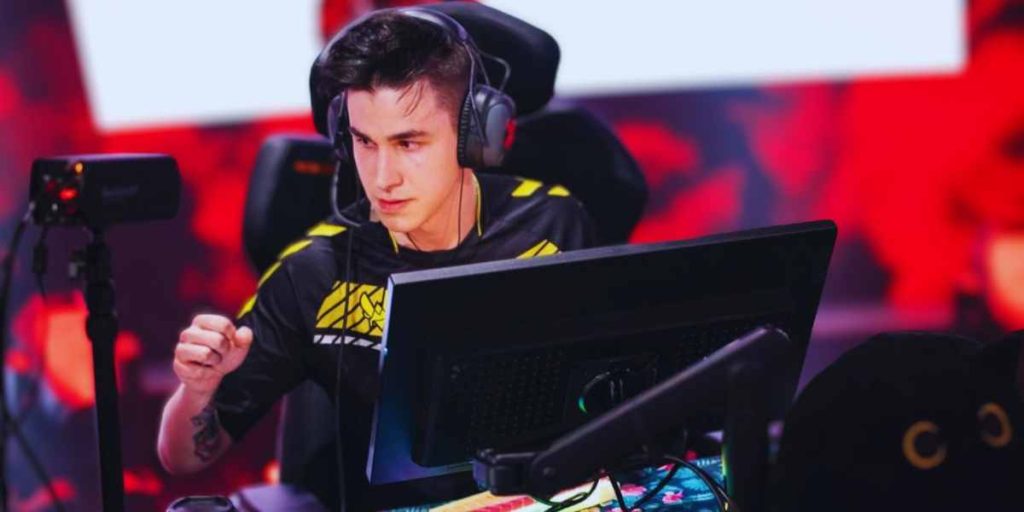 Team Vitality's outstanding Valorant player, Karel Twisten, unexpectedly passed away on June 7, 2023, at the age of 19. Team Vitality included him due to his outstanding field skills and unwavering commitment to his game. Karel "Twisten" Aenbrener was commended for his fighting prowess, and his amazing abilities changed the course of the game.
Twisten's cause of death has not been disclosed by his team. However, the team's assistant claimed that he committed suicide. As per the history of Twisten's life, suicide is the official cause of death, as it is said to have happened after a protracted battle with depression. Furthermore, Twisten wrote a detailed post in February 2023, disclosing his struggle with depression, which was provoked by Team Vitality's loss against another Valorant team.
13. Iron Sheik and His Cause of Death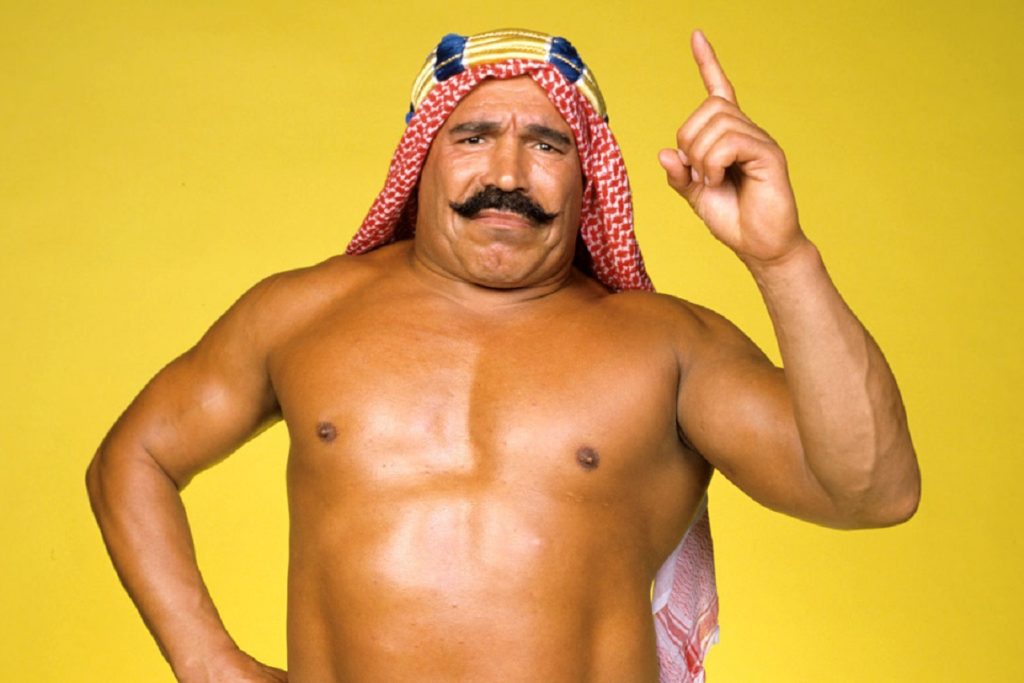 Hossein Khosrow Ali Vaziri, who goes by the name of Iron Sheik in the wrestling world, was born in 1942 in Iran. The American Wrestling Association (AWA), founded by Verne Gagne in 1942, is where the Iranian wrestler began his career. Defeating Bob Backlund in the 1983 WWF (now WWE) championship solidified his position as one of the greatest wrestlers of all time. This ultimate triumph blessed him with everything he must have desired.
His face-off with Hulk Hogan, which culminated in their eagerly awaited 1984 WWF World Championship bout, was one of his most enduring rivalries. Furthermore, the Iron Sheik also waved his motherland's flag to show reverence during his championship reign. To recognize his accomplishments and pay tribute, he was inducted into the WWE Hall of Fame in 2005.
Additionally, the Iron Sheik also became a pop culture icon after quitting professional wrestling, notable for his flamboyant appearances and inappropriate jokes on The Howard Stern Show.
Iron Sheik's cause of death has yet to be revealed. As per the announcement of his representative, the Iron Sheik passed away on June 7th, 2023, at the age of 81. However, the wrestler was into drugs and was suffering from multiple health issues.
14. John Romita Sr. and His Cause of Death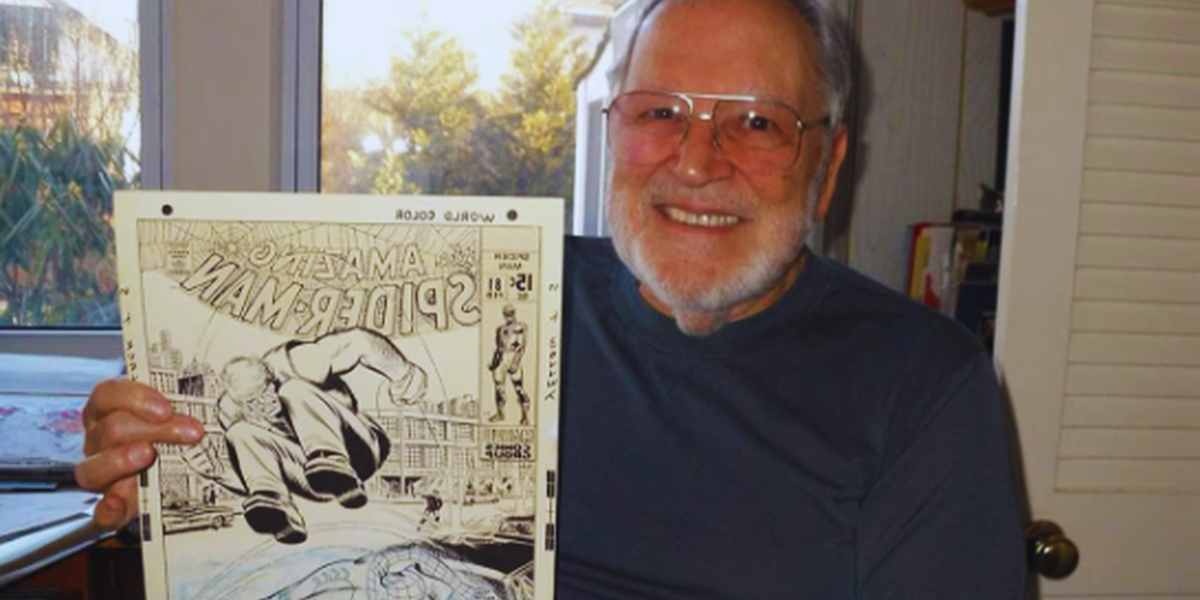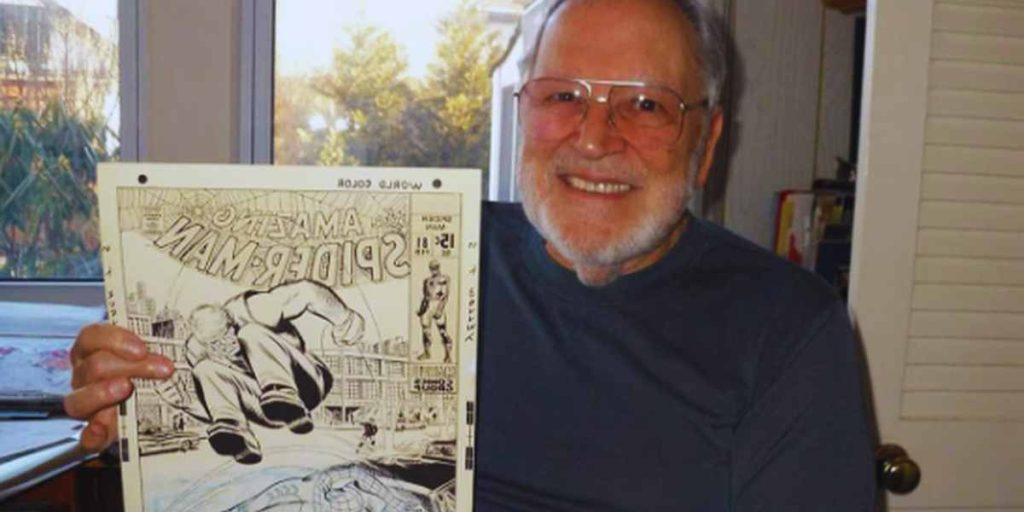 John Romita Sr., the American comic book artist and creative genius behind evergreen characters such as Spider-Man and Wolverine, has become history. The entire globe is mourning the loss of exceptional talent in the face of John Romita Sr. Thanks to his extraordinary talent and dedication, he made an enormous contribution to various Marvel projects that are huge successes. He started working for Marvel when the franchise was still called "Timely Comics." He began as a ghost artist, but his art and craft ended up paving his way at Marvel.
On "The Amazing Spider-Man," Romita started his most illustrious and prominent work in 1966. This became his career's turning point, and it further cemented his position within the Marvel universe. He also collaborated with Stan Lee in place of Steve Ditko.
John Romita Sr. took pride in creating characters like Kingpin, Rhino, and Mary Jane Watson—Spider-Man's girlfriend. All these characters are integral parts of Marvel Comics and contribute immensely to the franchise in every aspect. His significant contribution to creating another iconic character, Wolverine, got equal praise worldwide. Moreover, Romita's role in creating one of Marvel's first black superheroes, Luke Cage, holds the distinction.
John Romita Sr.'s cause of death was natural, as he quietly died at home in Floral Park, New York. He had no signs or symptoms of a terminal disease. Romita peacefully embraced death on June 12, 2023, at the age of 93.
15. Ted Kaczynski and His Cause of Death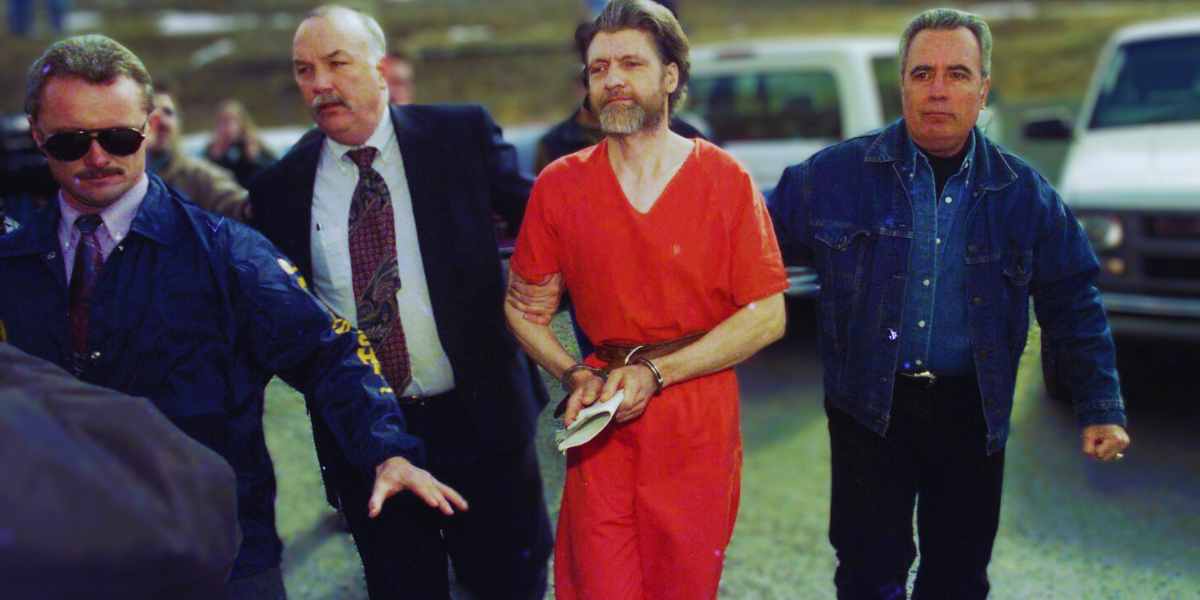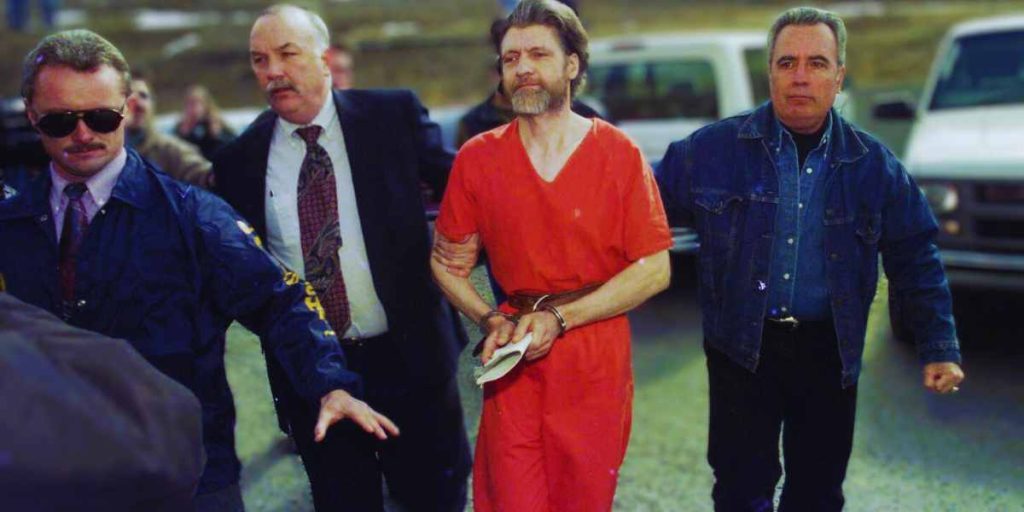 America's most prolific bomber, Ted Kaczynski, the infamous Unabomber, who held the dubious distinction of eluding capture for almost two decades, died eventually on June 10, 2023. The restless efforts and vigilance of his brother and sister-in-law helped end his barbarism.
Kaczynski sent or planted a total of 16 bombs between 1978 and 1995, causing three fatalities and countless injuries. However, before becoming notorious as the Unabomber, Kaczynski persuaded the media to print his 35,000-word manifesto by threatening to conduct his barbaric spree if they didn't. The FBI director and the US Attorney General reluctantly requested the Washington Post and New York Times to obey what he said.
Ted Kaczynski's cause of death was suicide, according to the statement of federal prison officials. However, the medical staff took no time to declare him dead as soon as he reached a nearby hospital. The Federal Bureau of Prisons confirmed the news of his demise.
16. Roger Payne and His Cause of Death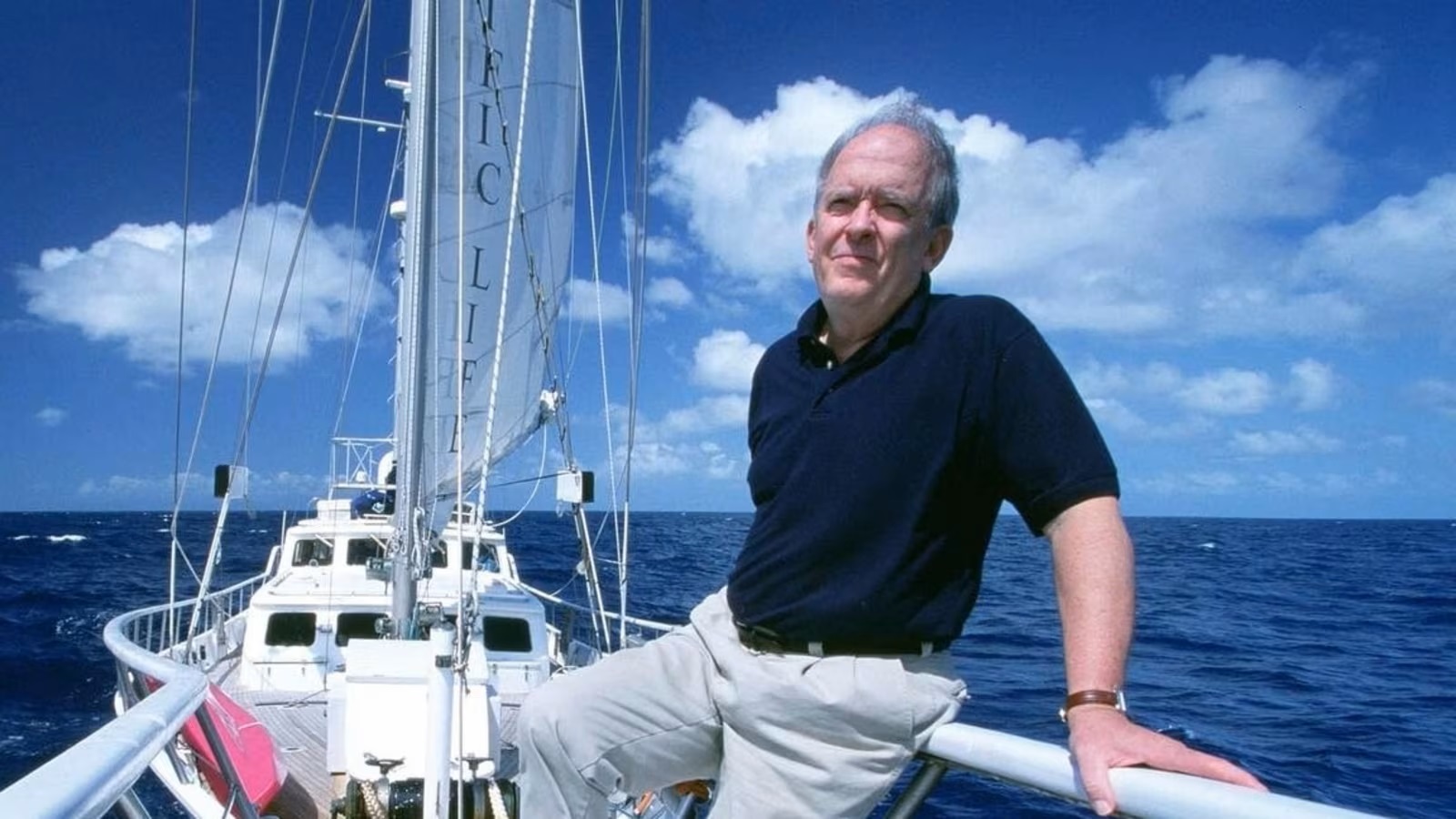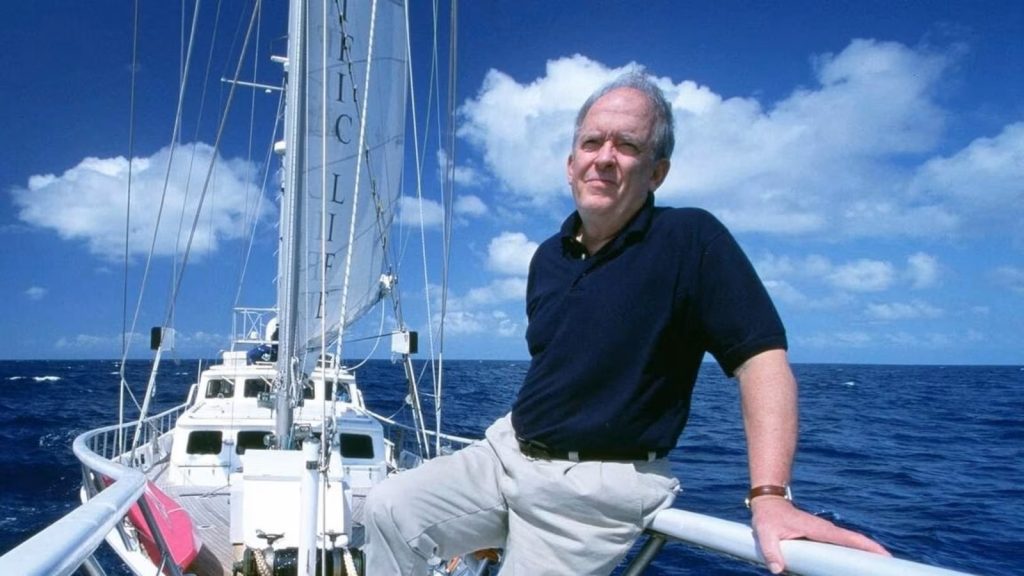 Esteemed American biologist and environmentalist, Roger Payne, known for his whale song discovery in humpback whales, died at the age of 88. Payne's love for animals was unmatched, as his career's elementary years were spent studying auditory localization in owls and echolocation in bats. Later, he completely shifted his focus to whales and extensively researched marine life.
Roger Payne and fellow researcher Scott McVay's 1967 expedition to Bermuda opened the secrets of nature. Male humpback whales' complex sonic arrangements were a ground-breaking discovery during the search operation of a Russian submarine in 1967. The naval engineer enlightened him about unusual underwater noise, which he theorized was a whale's mode of communication. His spellbinding research and understanding of marine life have exceptionally contributed to our understanding of whales and dolphins in particular.
Payne's quest began when he worked with his ex-wife, scientist Katy Payne, to record the humpback whales' sounds. They persevered and produced astounding accomplishments despite the restricted technology available in the 1960s.
Roger Payne's cause of death was pelvic cancer, according to his wife, Lisa Harrow. He succumbed to his disease and passed away peacefully on Saturday, June 10, 2023.
17. Jim McCourt and His Cause of Death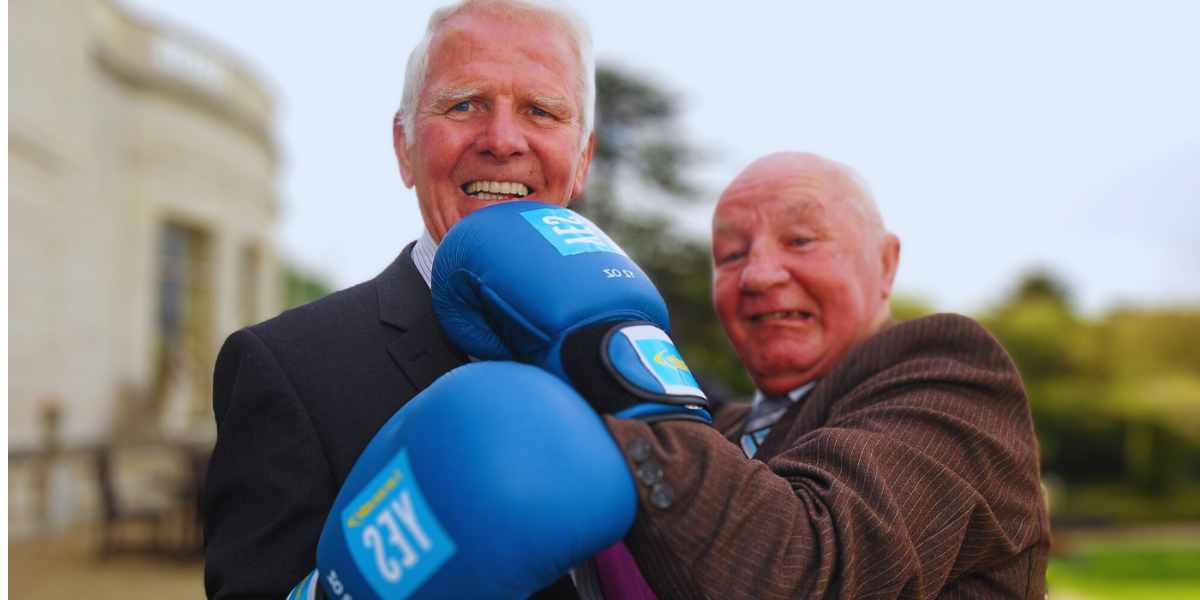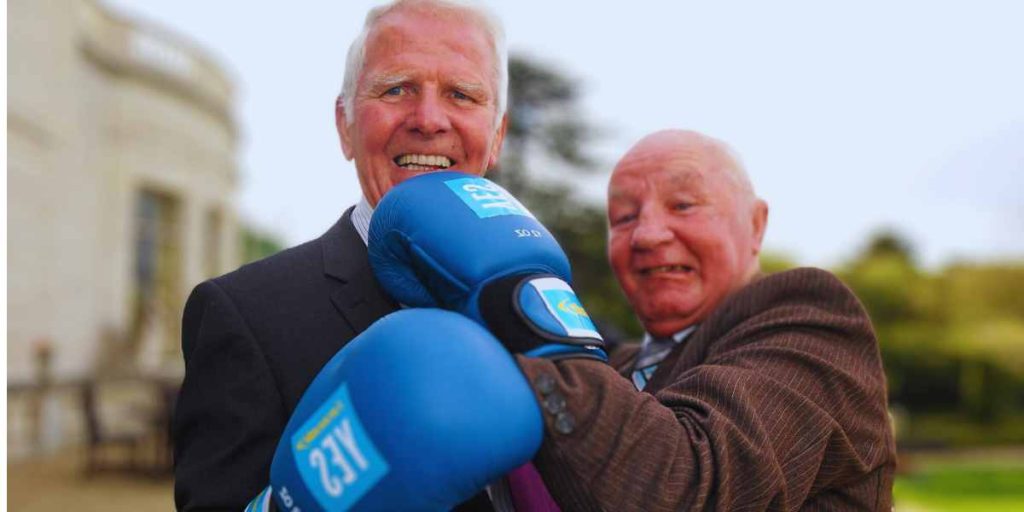 Jim McCourt, legendary Irish boxer and Olympic Medalist passed away on June 19, 2023, at the age of 79. Jim McCourt, a boxing champion, secured the Olympic boxing bronze medal while representing Ireland in the 1964 Tokyo Olympics, and it was the only medal that his country received. This achievement stood him out, as the Olympics were different in every way for Ireland, and it (bronze medal) rose McCourt to the heights of success.
Furthermore, the Soviet Union's Velikton Barannikov deprived McCourt of a gold medal by winning controversially with a score of 3-2 in the semi-final. He was exceptionally skilled and was recruited to join the list of 18 Irish boxers to ever win a medal at the Olympics.
A year after his victory at the Olympics, Jim McCourt secured the European bronze medal and then won a gold medal at the Commonwealth Games in Jamaica. Moreover, McCourt was inducted into the Irish Amateur Boxing Association Hall of Fame in 2011. He also became the flag bearer for Ireland at the Olympics in Mexico.
Jim McCourt's cause of death has not been disclosed. However, it is a common belief that old age diseases played a contributory role in the passing of the Irish Belfast boxer. According to his daughter, Jim was often sick those days and embraced death due to illnesses he had in his old age.
18. Big Pokey and His Cause of Death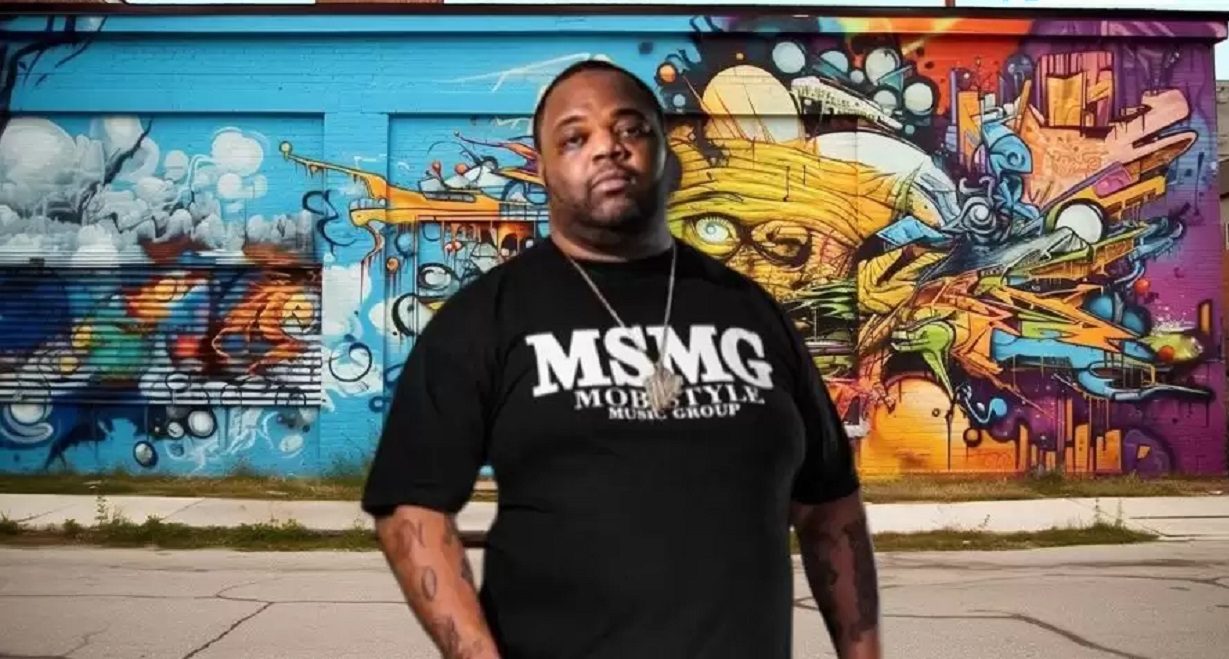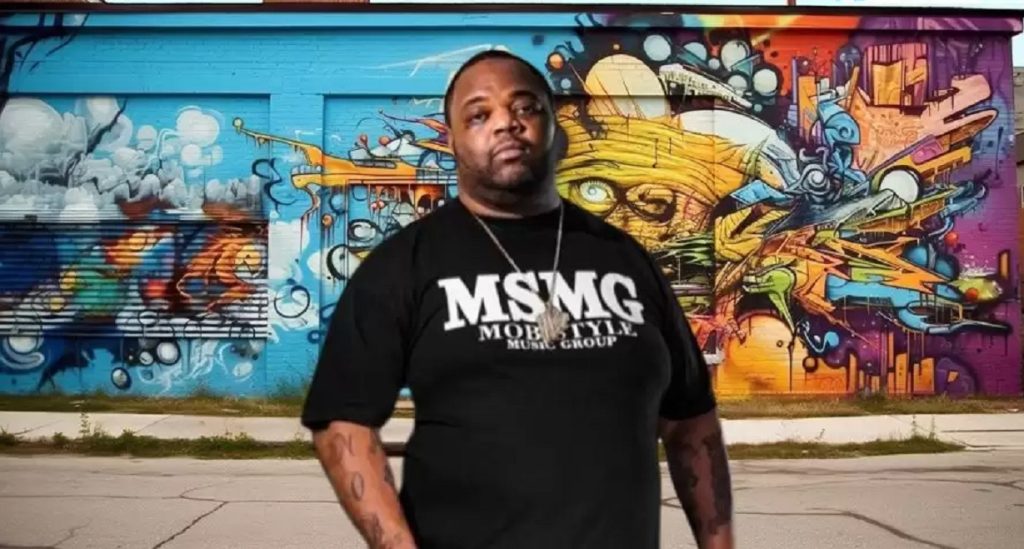 American rapper Milton Powell, who goes by the name of Big Pokey, said a tragic goodbye at the age of 48. He was a prominent figure in chopped-and-screwed music and made his name in the rap industry. His excellent work ethic and exceptional musical delivery earned him an unfaltering fan following throughout his career.
Furthermore, he debuted in the music industry with the album 'Hardest Pin in the Litter' in 1999, which gained him worldwide recognition. Big Pokey then went on to drop more super-hit albums in the following years, and his last album, 'Sensei,' was released in 2021. Additionally, he completely changed hip-hop music by experimenting with different and unique changes.
Big Pokey's cause of death has yet to be confirmed. The rapper died on June 18, 2023, after he lost consciousness and collapsed on stage during a live performance at Pour09, a bar in Beaumont, Texas.
He left behind a grieving family to corroborate the devastating news of his passing. However, Big Pokey's close associate was the first to break the news of his tragic demise. Still, fans are expecting to know the cause of his death, as the autopsy report has not provided the insights that led to his ill-timed death.
Poem Dedicated to Celebrities Who Passed Away June 2023
In the hushed whispers of time's somber dance,
June's gentle breeze carries a mournful glance.
With heavy hearts, we bid farewell on this day,
To cherished souls who've ventured far away.
Amidst the stars that grace the silver screen,
Celestial beings, by fate's hand unseen,
A tapestry is woven with stardust and fame,
Now draped in shadows, a sorrowful refrain.