The formidable skills and unforgettable trash talk of the Iron Sheik forever altered the wrestling world. On June 7th, 2023, the Iranian-American wrestler, whose real name was Hossein Khosrow Ali Vaziri, passed away, leaving millions around the globe curious about the cause of his death. Known for his fierce battles against some of the mightiest opponents of his time, the Iron Sheik's legacy lives on even after his demise. Wrestlers such as Dwayne Johnson and Ric Flair paid tribute to him, commemorating his remarkable life and career. Let's delve into the Iron Sheik's cause of death and the impact he had on the wrestling world.
The Iron Sheik Cause of Death
On June 7th, at the age of 81, the Iron Sheik passed away, as announced by his representatives. However, the cause of his death was not disclosed in the statement.
In a release issued on Wednesday morning, his representatives shared the following heartfelt message: "Today, we gather with heavy hearts to bid farewell to a true legend, a force of nature, and an iconic figure who left an incredible mark on the world of professional wrestling. It is with great sadness that we share the news of the passing of the Iron Sheik. However, we also take solace in knowing that he departed this world peacefully, leaving behind a legacy that will endure for generations to come."
While it remains uncertain whether he was facing any specific health issues at the time, it is known that the Iron Sheik battled various ailments throughout his life. Earlier in his wrestling career, he struggled with substance abuse, including cocaine, steroids, crack, and other drugs. However, he managed to overcome his addiction when his wife issued him an ultimatum, leading to his decision to quit. In an interview with Bleacher Report, his wife Caryl explained, "I could no longer beg him to quit. We had lost our daughter. We were all sad and depressed. But enough was enough."
Moreover, the Iron Sheik experienced a heart attack in 2005, although the exact cause remains unclear.
He is survived by his daughters Tanya and Nikki, his wife Caryl, and his five grandchildren.
Related: Music World in Mourning: Eric Littmann Cause of Death Still a Mystery, Musician Died at 31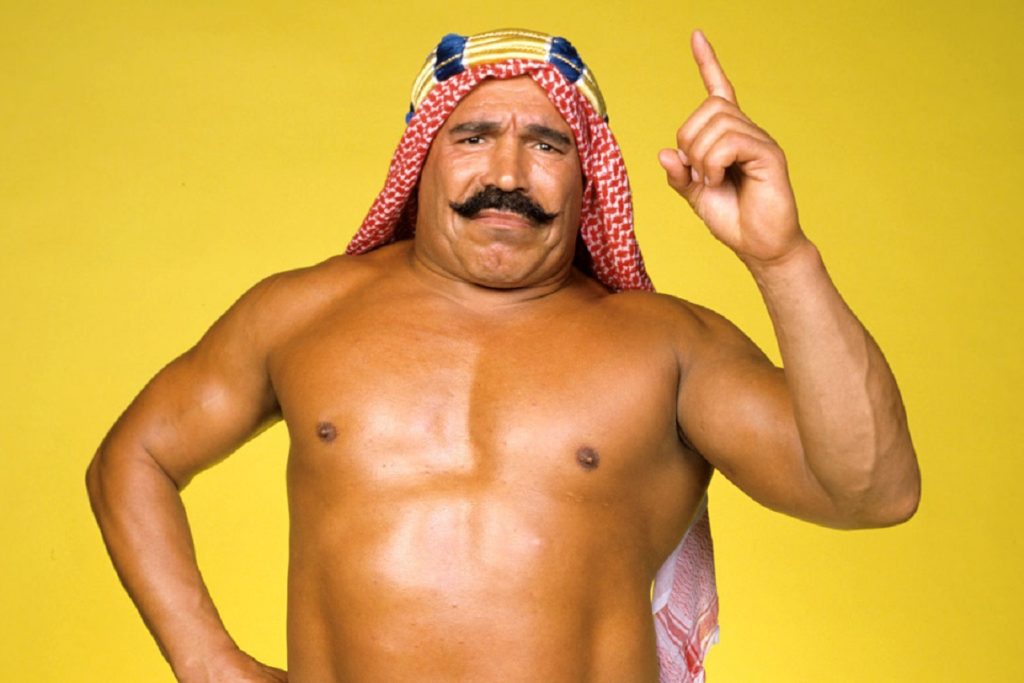 Remembering the Iron Sheik
Hailing from Iran, the Iron Sheik, born in 1942 as Hossein Khosrow Ali Vaziri, embarked on his wrestling journey through Verne Gagne's American Wrestling Association (AWA). He soon cemented his place as one of the greatest wrestlers of all time, achieving the ultimate triumph by becoming the WWF (now WWE) Champion in 1983 after defeating Bob Backlund.
One of his most iconic rivalries was with Hulk Hogan, culminating in their highly anticipated 1984 WWF World Championship match. Their heated battles captivated audiences worldwide and contributed to the excitement surrounding the sport.
The Iron Sheik proudly waved the Iranian flag during his championship reigns, paying homage to his homeland. Recognizing his achievements, he was inducted into the WWE Hall of Fame in 2005.
After retiring from professional wrestling, the Iron Sheik gained further fame as a pop culture icon, known for his colourful appearances and notorious jokes on The Howard Stern Show.
Related: Is Twisten Cause of Death a Suicide?
Tributes to the Iron Sheik
Following the news of the Iron Sheik's passing, numerous wrestlers expressed their condolences and paid tribute to the wrestling legend. Dwayne Johnson, also known as "The Rock," shared a heartfelt video on Instagram, recounting his favourite memories with the Iron Sheik. Johnson captioned the video, "Rest in Power, Iron Sheik, aka Uncle Sheiky Baby. Thank you for paving the way
Related: Here's What We Know About Wayne Smith's Cause of Death