Cheeks glistening with tears, we bid farewell to shining stars whose names will remain etched in the annals of history. July 2023 has been a month of sorrow, suffering, and pain as renowned luminaries from the acting fraternity to music, sports, and other respected domains whose presence illuminated our lives have departed to twinkle the celestial tapestry. Actors who brought joy to the silver screen, musicians whose melodies tugged at the heartstrings, athletes who engraved the sense of unity, and wordsmiths who knitted awe-inspiring dramatist personae have tied the eternal knot of peace.
The unsought ascendance of revered luminaries has kindled despondency, glumness, and nostalgia, reverberating profoundly in the hearts and minds of millions intercontinentally. As we wail for their loss and gather in remembrance, we honor the enduring legacies they have woven, which will forever continue to shine in our lives. We extend our heartfelt tribute to these individuals, who left an indelible mark on the conscious memories of numerous fellow beings. Here is the list of prominent celebrities who passed away in July 2023.
Jane Birkin and Her Cause of Death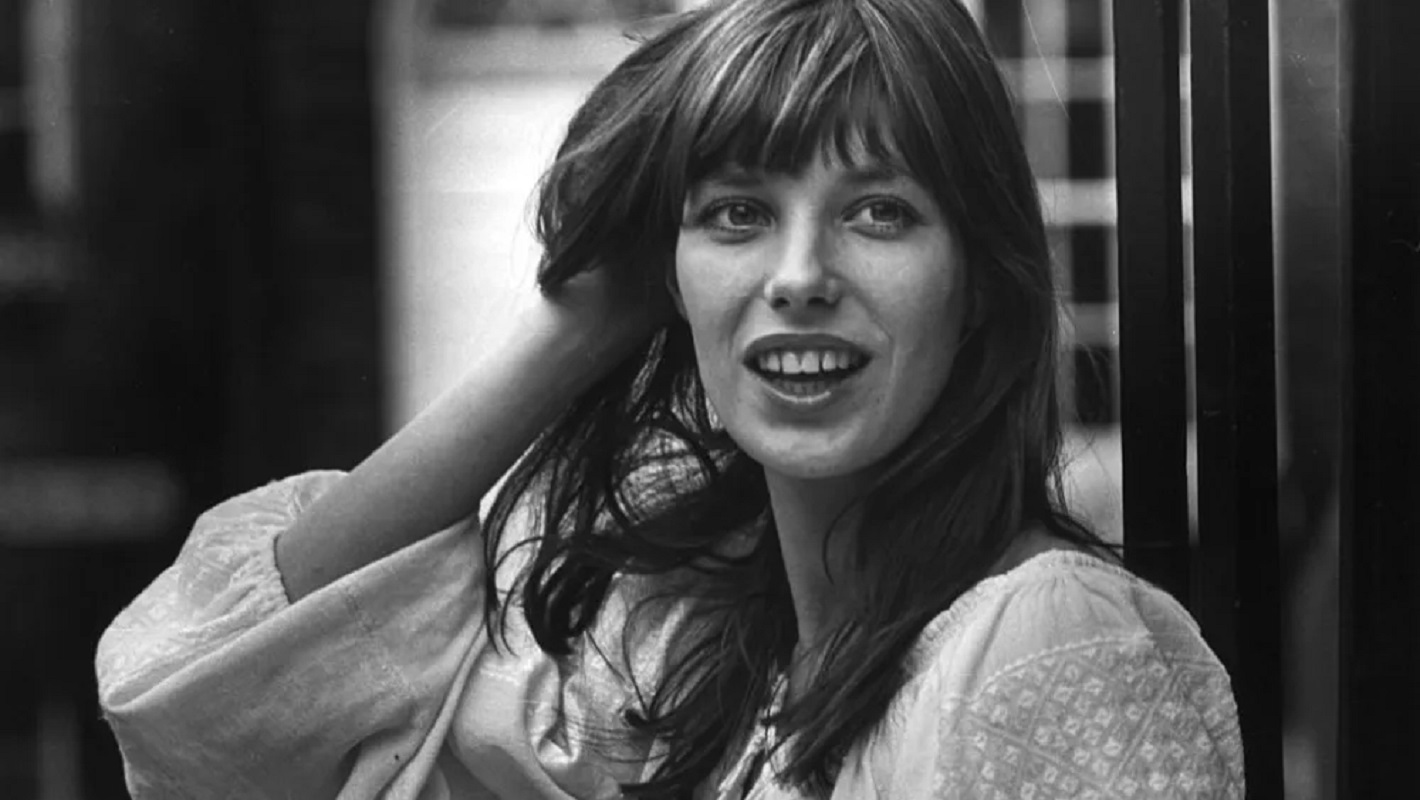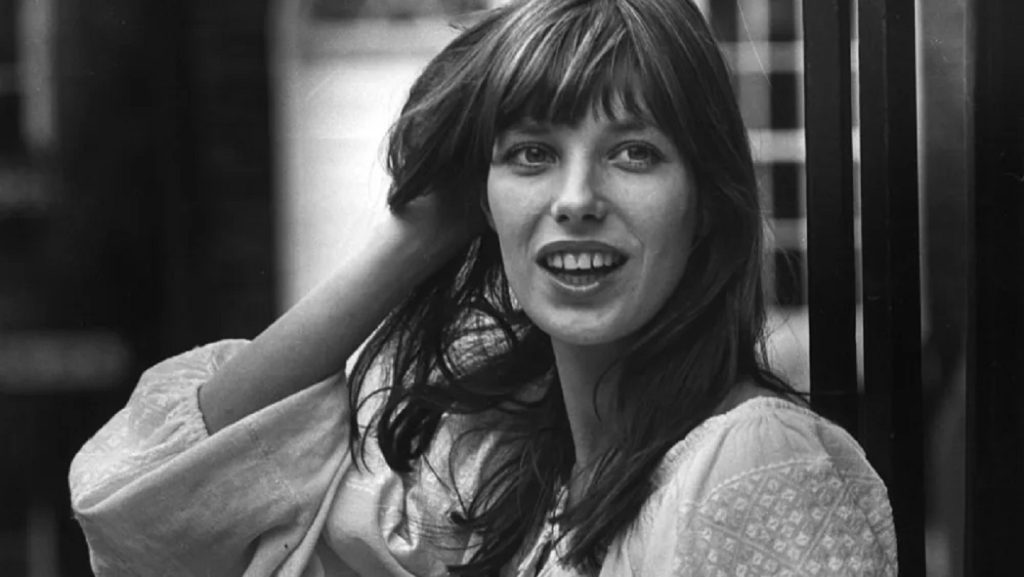 Jane Birkin, a British-French actress, and singer, was born on December 14, 1946. Her decade-long musical and romantic partnership with Serge Gainborough garnered her international fame and prominence. Jane Birkin had a prolific career in French cinema as an actress; she worked mainly in the French entertainment industry, spanning a six-decade-long career. Birkin commenced her journey in the 1960s and excelled in modeling, singing, and acting while confronting countless hurdles. Several times, she faced controversies but emerged more composed and resilient after each encounter.
Jane Birkin's 1969 collaboration with Serge Gainborough on the song "Je t'aime…moi non-plus" became pivotal, bringing her worldwide acclaim. Furthermore, Jane Birkin also became associated with the fashion industry through the famous 'Birkin Bag' by Hermès, which added more fame to her artistry. Birkin's attendance at the premiere of the documentary "Jane by Charlotte," about mother-daughter relationships, was one of her last public appearances before death.
Jane Birkin cause of death is not yet confirmed. Reliable sources have not divulged any information regarding her death's cause. A French media report disclosed that she was found deceased inside her Parisian home on a Sunday morning on July 16, 2023, in Paris, France.
Additionally, Birkin's health condition had been poor in the last few years, as she had a stroke in 2021, which impacted her overall health and restricted her public appearance. Still, we are hopeful that her family might disclose the circumstances of her passing after coping with the loss.
Sadly, she is survived by her two daughters, Charlotte and Lou Dillon, who have made names for themselves as singers and actresses, while her third daughter embraced death during her lifetime.
Pamela Blair and Her Cause of Death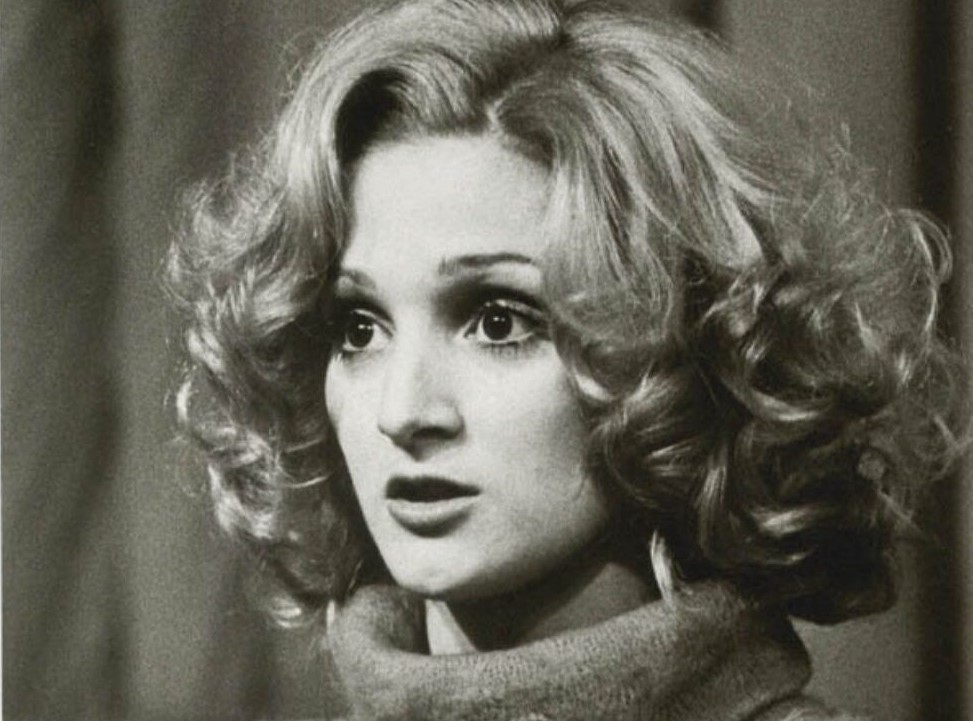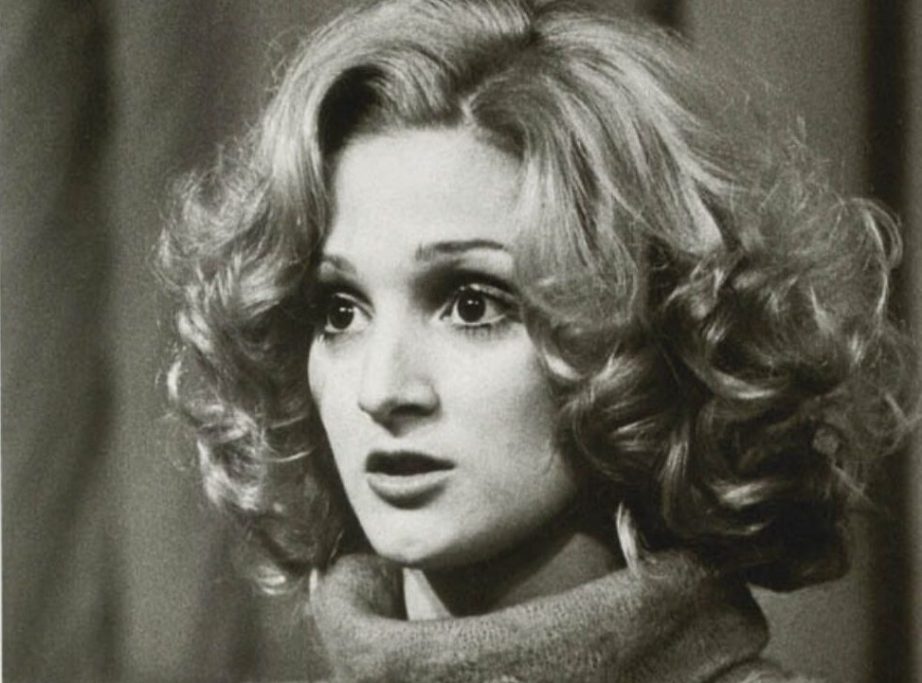 Pamela Blair, an American Emmy-nominated luminary, passed away at the age of 73 in Phoenix, Arizona, United States of America, on July 23, 2023. She was a Broadway star and received worldwide acclaim for initiating the role of Val in the musical "A Chorus Line." The late actress set American soap operas on fire with multiple captivating performances, capturing a special place in the hearts of millions.
Pamela Blair was born on December 5, 1949, in Bennington, Vermont, and grew up in a small town with a pony named Tonka. During her early years, Pamela Blair attended dance classes and played different sports, with a big dream of becoming a Radio City Rockette in order to meet her idol, The Beatles. Furthermore, her life took a meaningful turn at the age of 16, as she decided to relocate to New York City, where she went to a private school called The National Academy of Ballet during her senior year of high school. Interestingly, Pamela Blair studied drama with Herbert Berghof, the star of Cleopatra, at HB Studio in New York City, following her fascination for acting.
American soap operas, such as Another World, Ryan's Hope, and All My Children, played an integral part in making Pamela Blair's career outstanding in every aspect. All My Children even brought her a Daytime Emmy nomination. Moreover, she also appeared in cameos in shows, such as Law and Order, The Days and Nights of Molly Dodd, Sabrina the Teenage Witch, and The Cosby Show.
She took part in a television film titled Man-eater for Lifetime and worked with esteemed actors such as Jodie Foster in a movie named Svengali. Films such as Mighty Aphrodite, directed by Woody Allen, and Before and After, starring Meryl Streep and Liam Neeson, raised her to the heights of fame. In addition, she got a great prospect to work alongside Sean Pean and Benicio del Toro in 21 Grams.
Pamela Blair cause of death is linked to a long-term sickness. She had Clipper's disease, a chronic health condition related to the nervous system, that affected her normal functioning and turned out to be terminal. She passed away peacefully and quietly at her abode.
Trevor Francis and His Cause of Death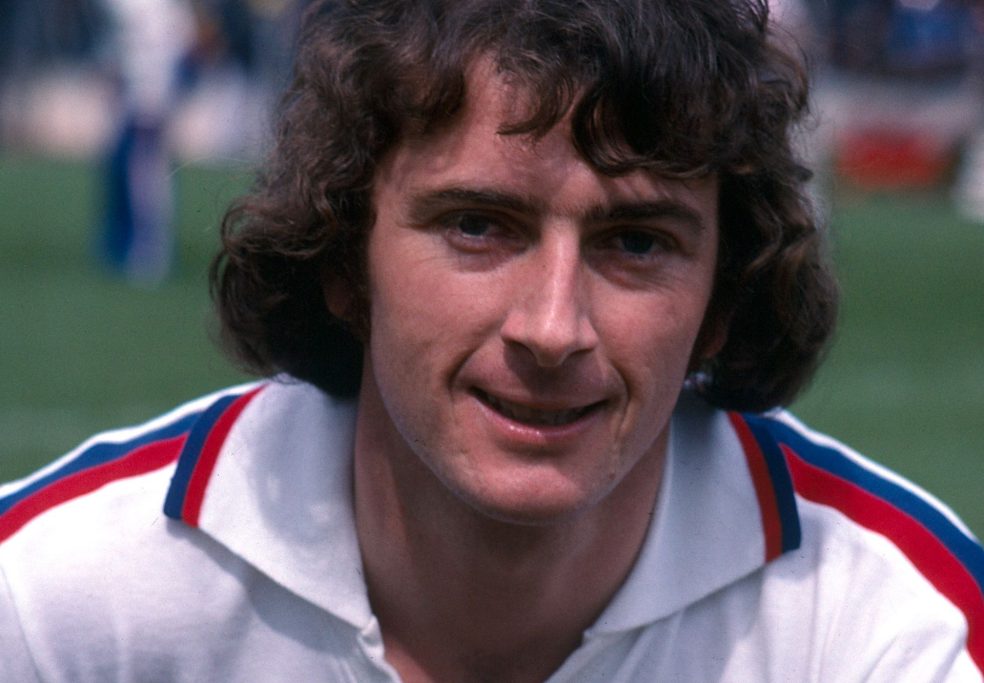 Trevor Francis, an English footballer who served as a forward for several clubs in England, Italy, Australia, Scotland, and the United States of America, passed away on July 24, 2023, in Marbella, Spain. Following his transfer from Birmingham City to Nottingham Forest, he emerged as the First £1 million-plus British player.
Furthermore, he was the winning goal scorer against Malmö in the 1979 European Cup final and stood victorious the subsequent year by winning the European Cup again with the club. As far as Trevor Francis' international playing profile is concerned, he represented England in 52 matches from 1976–1986, scored 12 goals, and participated in the 1982 FIFA World Cup.
He started off as a schoolboy with Birmingham and debuted for the Blues at the age of 16 in 1970. He caught everyone's attention by scoring 119 goals in 280 league appearances for Birmingham. Trevor Francis was known for his remarkable scoring prowess as a debutant, leaving an indelible impression on the fans and the club in particular.
Later, his on-field lambency and game proficiency were conspicuous and captured the attention of Nottingham Forest. He then played for a new franchise under the supervision of the great Brian Clough. Trevor Francis became lucky for Nottingham Forest, as the club historically won two European Cups, solidifying his excellence as a legendary footballer. Impressively, he scored 235 goals in 632 match appearances, which further testified to his exceptional talent and majestic on-field skills.
Other than playing football, he brought remarkable success as a manager for franchises such as Birmingham City, Sheffield Wednesday, and Crystal Palace. Sheffield Wednesday made it to the FA Cup and League Cup finals in 1993 under his guidance and management. Success never left his way wherever he headed and showcased the diverse spectrum of knacks he possessed. Towards the end, he ventured into the media as a football expert on Sky Sports and BT Sport.
Trevor Francis cause of death was a heart attack. As per the proclamation of the grief-stricken family, the legendary football player passed away in his apartment at the age of 69.
Kevin Mitnick and His Cause of Death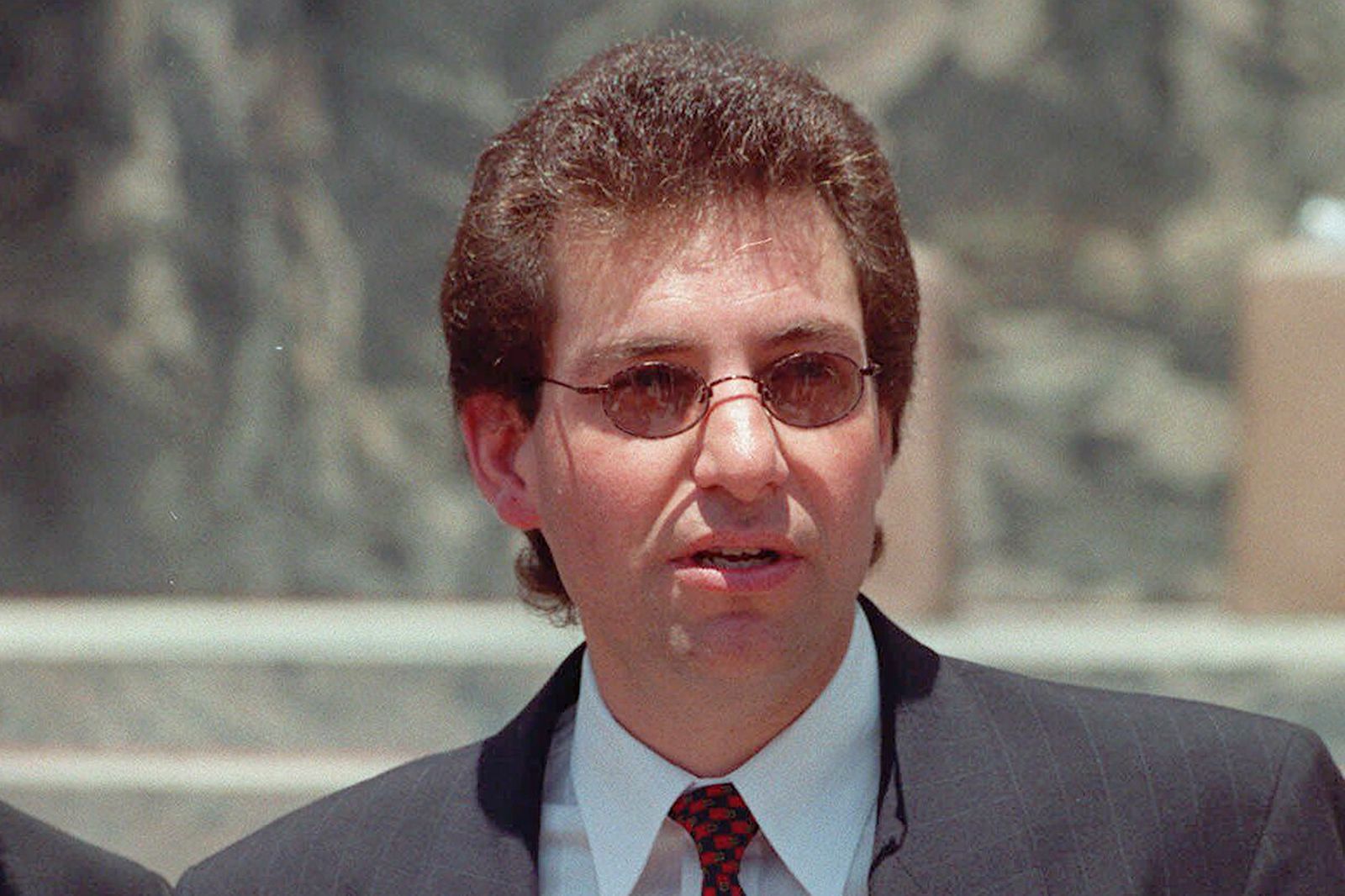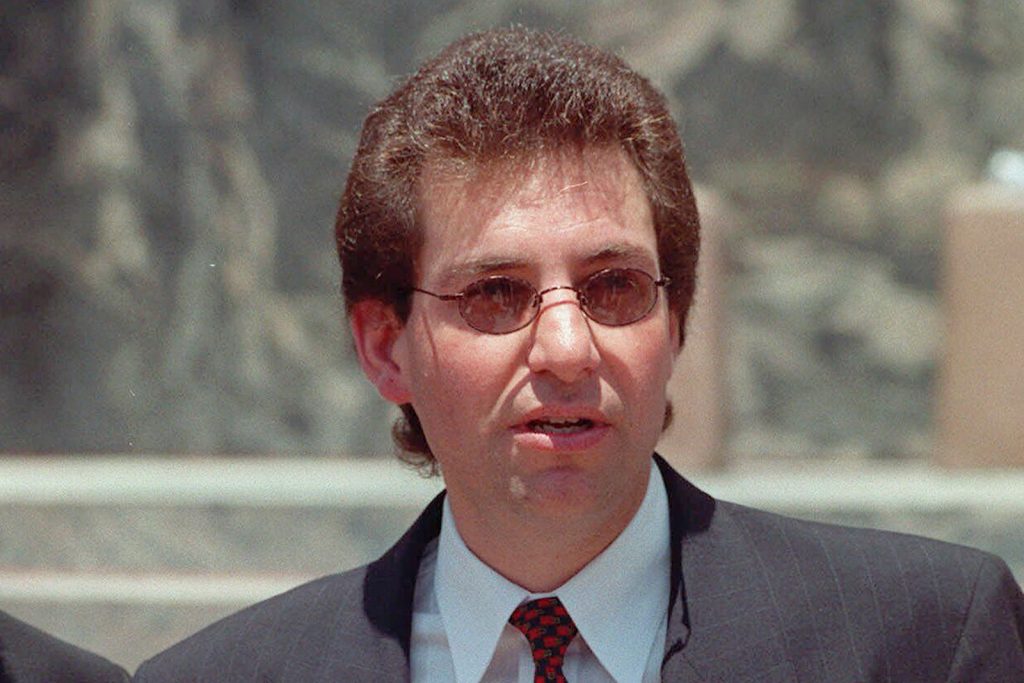 Kevin Mitnick, an American Security Consultant, was born on August 6, 1963, in Van Nuys, Los Angeles, the United States of America. He was just three years old when his parents' disunion impacted his early life. Mitnick's mother turned out to be an iron lady, as she worked as a waitress to play the role of both parents in her son's life. As a student tinkerer, Mitnick started his journey into technology and received notoriety for being America's prototypical computer hacker during widespread internet usage in 1990.
Furthermore, he founded Mitnick Security Consulting company and emerged as an expert in ethical hacking, an IT security consultant, an author, and a public speaker in his career afterwards. He is the co-author of publications, such as "The Art of Deception," "The Art of Intrusion," "Ghost in the Wires," and "The Art of Invisibility," which received worldwide acclaim and became best-selling books. His work was translated into various other languages as well.
Kevin Mitnick cause of death was pancreatic cancer. His 14-month battle with cancer became the ultimate reason for his passing on July 16, 2023. Mitnick's terminal disease was being treated at the University of Pittsburgh Medical Center.
Judy Solomon and Her Cause of Death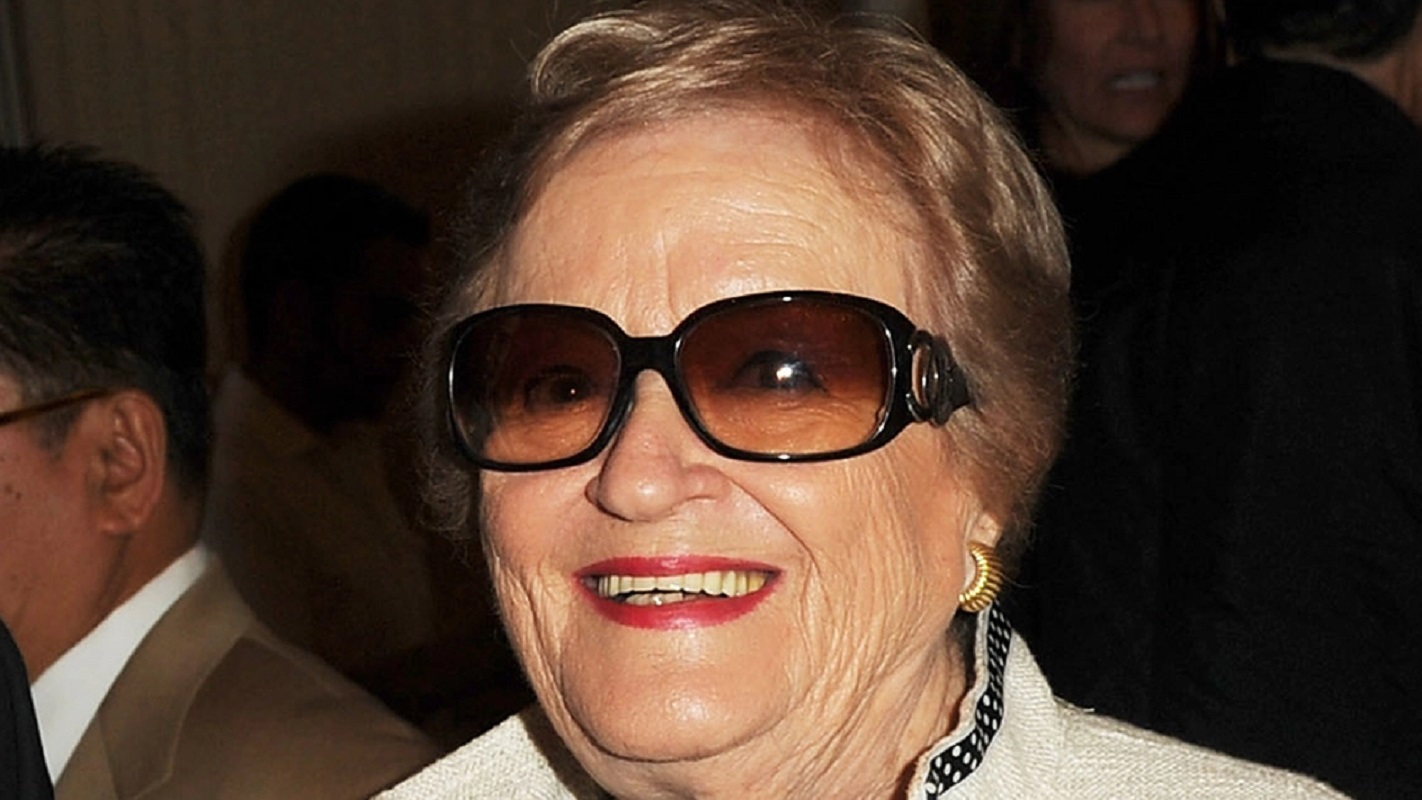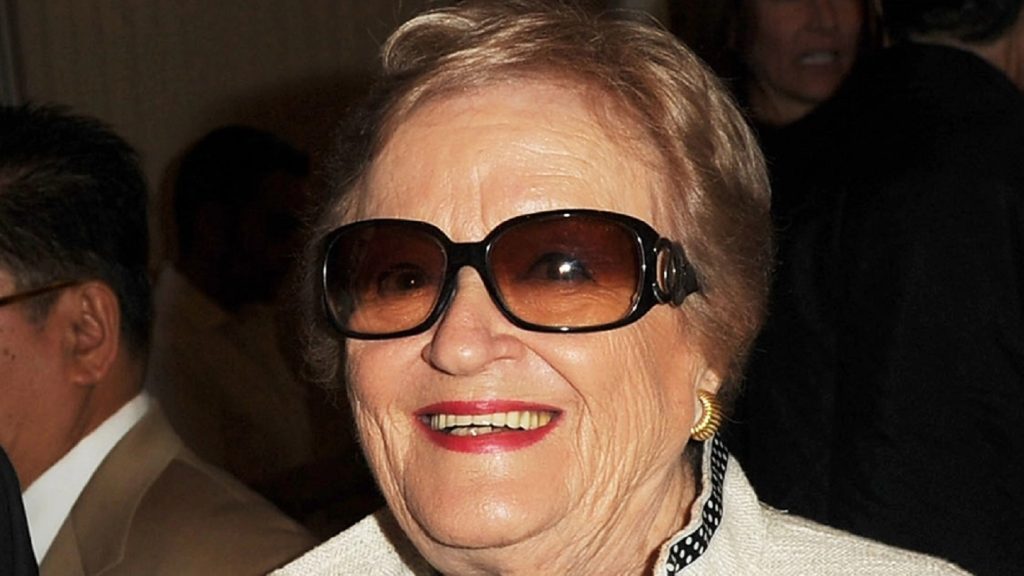 A top-notch journalist and remarkable woman named Judy Solomon, who played a noteworthy role in making the Golden Globes what it is today, passed away on July 14, 2023, at the age of 91. Helen Hoehne, the existing president of the Hollywood Foreign Press Association, shared the news of her passing.
Originally from Romania, Judy Solomon grew up in Israel before coming to the United States to pursue a career in journalism. She wrote intriguing stories about entertainment for different Israeli publications. In 1956, Solomon joined the HFPA and played a crucial part in arranging the deal with Dick Clark Productions to organize the famous awards ceremony we still enjoy today. She was also responsible for moving the annual show from the Cocoanut Grove Club at the Ambassador Hotel to the elegant International Ballroom at the Beverly Hilton.
Judy Solomon was not only influential in the entertainment world but also contributed to the arts and education. She worked to bring foreign journalists into the HFPA, expanding its impact beyond borders.
Judy Solomon cause of death is not available. The HFPA did not reveal her death's cause. Judy Solomon's loving daughters, Donna Sloan and Deborah Solomon, her son-in-law, Stephen Sloan, and her granddaughter, Ashley Sloan, are enduring the pain of her departure from life. The late journalist's legacy will always be remembered and cherished.
Joseph Campbell and His Cause of Death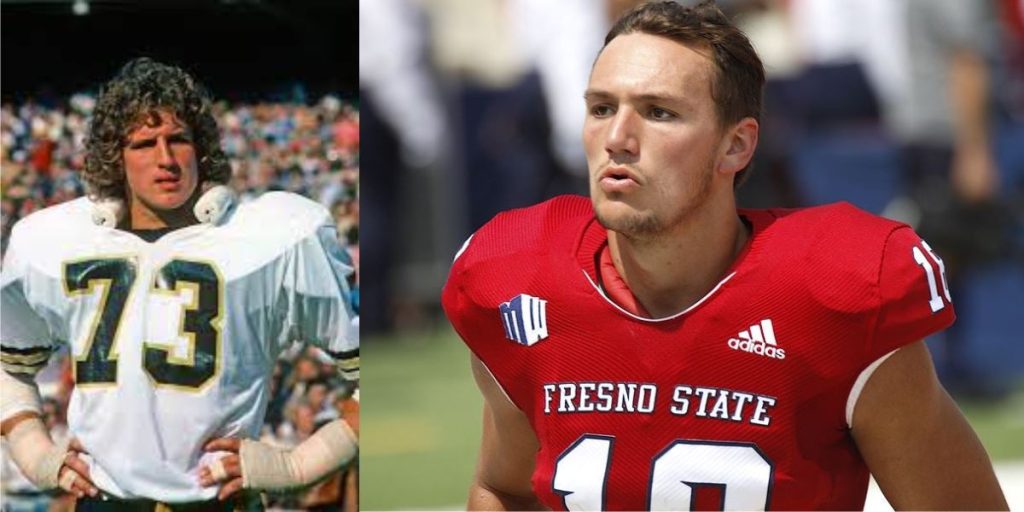 Joseph Campbell, a skilled American football player, who entered this world on May 8, 1955, secured an exemplary reputation as a defensive end in the National Football League (NFL) from 1977 to 1981. He blessed the New Orleans Saints, Oakland Raiders, and Tampa Bay Buccaneers with his talent during his professional career. Joseph Campbell honed his talent while playing football for the Maryland Terrapins in college before joining the NFL.
Mr. Campbell's excellence on the field wonderstruck many, as he received a well-deserved honor by getting inducted into the prestigious Delaware Sports Museum and Hall of Fame in 1992. Beyond his athletic achievements, Campbell also had a passion for education. In the 1990s, he taupght physical education at Ambassador University (TX).
Joseph Campbell's spirit of service and volunteerism truly set him apart, catching the attention of many. In March 1993, a news article revealed how Campbell's dedication to helping others inspired a Texas couple to do more good in life. Joseph Patrick Campbell is a shining example of how sports and a heart filled with empathy can make a positive impact on the lives of others.
Joseph Campbell's cause of death was a heart attack. A heart specialist confirmed that a hike he had undertaken exacerbated the underlying cardiac condition. The tragic incident occurred when Joseph Campbell, a 68-year-old former player, was enjoying an adventurous exercise in Florida on July 9, 2023. His brother broke the news of his passing.
Ron Sexton and His Cause of Death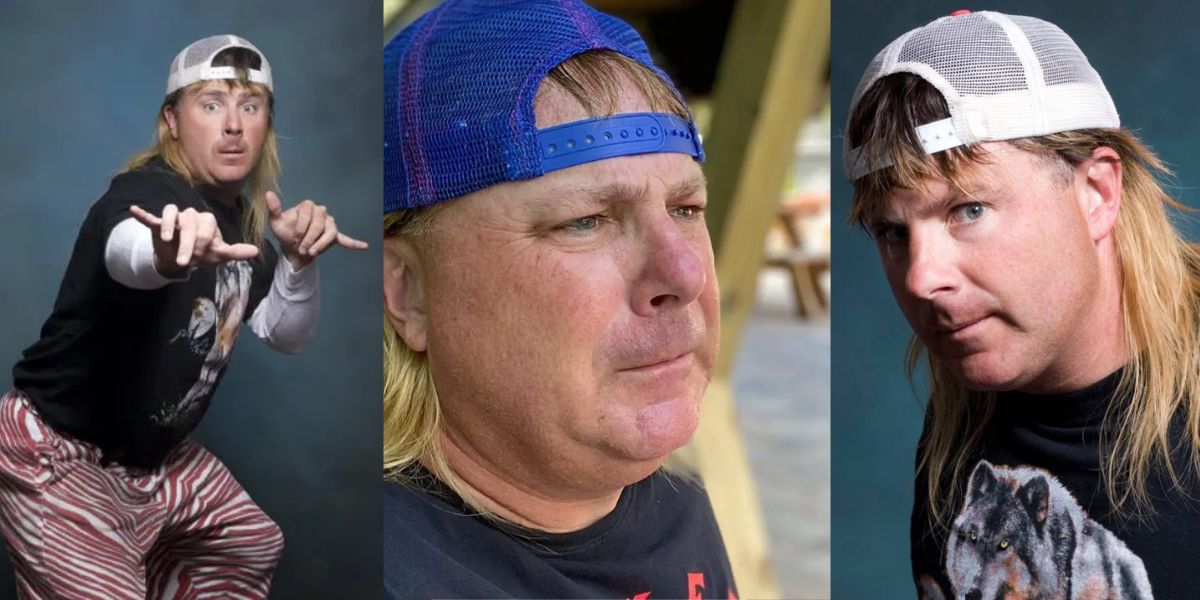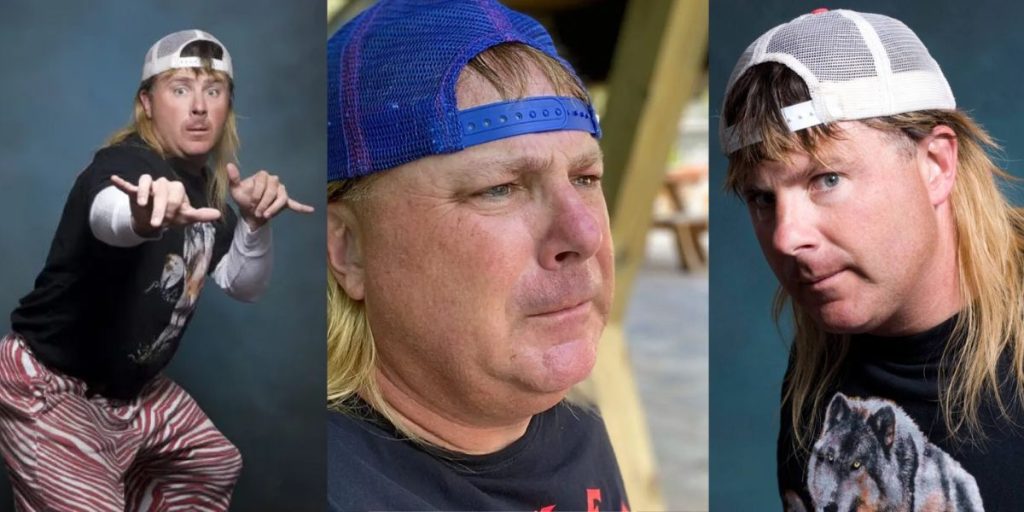 Ron Sexton, a renowned American stand-up comedian, and broadcaster, came into this world on September 2, 1970, in Indiana, the United States of America. He had an aptitude for making people erupt into laughter from a pretty young age. He was a passionate entertainer with comedic brilliance, warm, and witty charm. Everyone who crossed Ron Sexton's path left a lasting impression that helped him in comedy.
The character of Donnie Baker on "The Bob & Tom Show endeared him to millions of fans, which was comedic excellence. Taking on the role of Donnie Baker in 2005, Ron Sexton soared to new heights as a stand-up comedian. His character gained popularity among fans mainly due to funny tales and catchphrases, such as "State Law!" and "I swear to God." Other than the famous Donnie Baker, he never abstained from showcasing his remarkable voice acting skills, which fortunately provided him with adored characters, such as Kenny Tarmac and Floyd the Trucker.
The iconic Ron Saxton's easy-going aura, along with his celebrity impression, won him praise from audiences and contemporaries altogether. Over more than two decades on "The Bob & Tom Show," Sexton brought euphoria and pleasure to multiple listeners, cementing his standing as a genius of comedy.
Ron Saxton cause of death has yet to be disclosed. As of now, his family and concerned authorities have not uncovered the specific reason for his passing. However, the initial investigation revealed that Sexton was found dead in his hotel room with the possibility of suffering a heart attack on July 21, 2023. Still, these claims will not be considered credible until an official explanation is released. Ron Sexton was 52 years old at the time of his passing.
Milan Kundera and His Cause of Death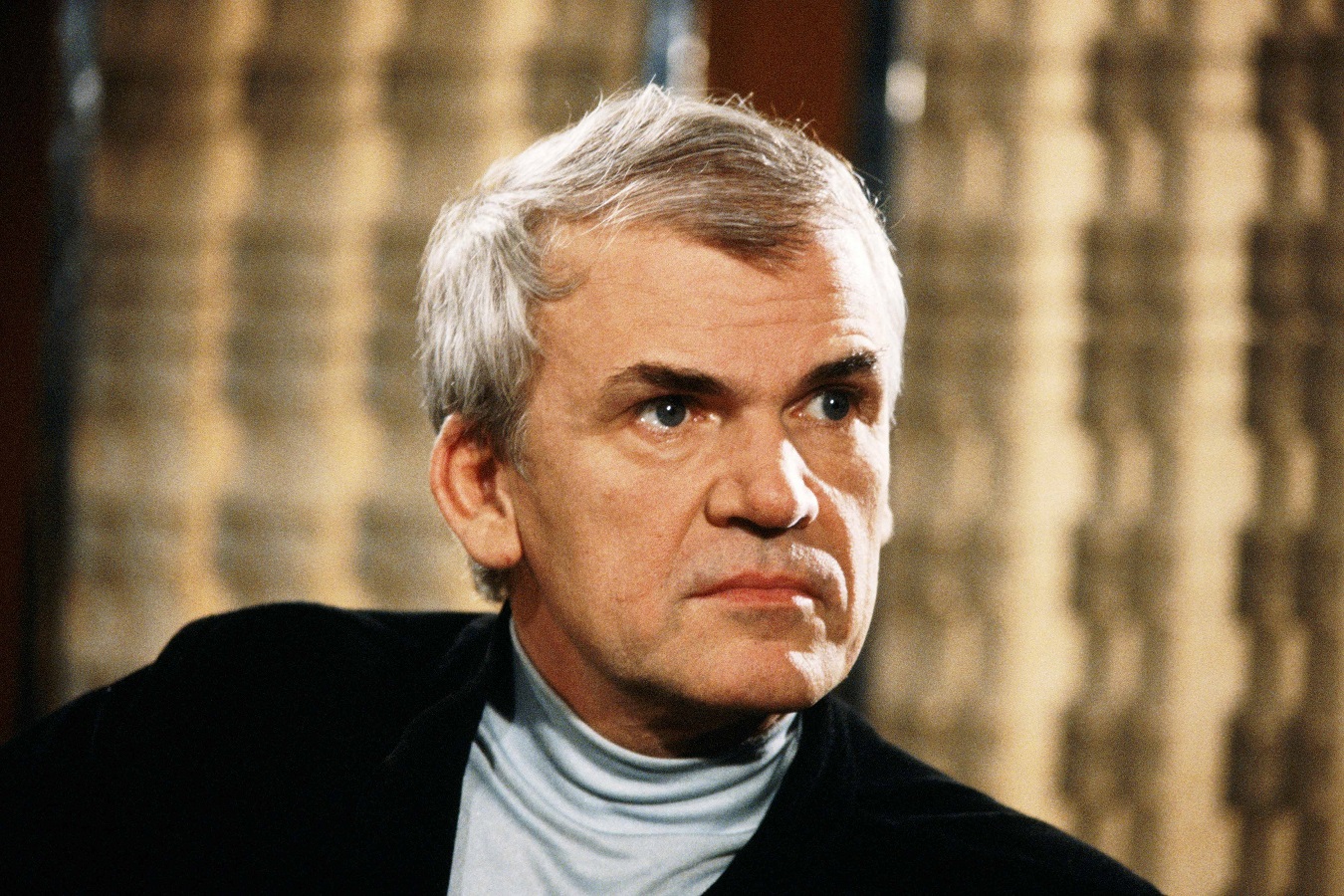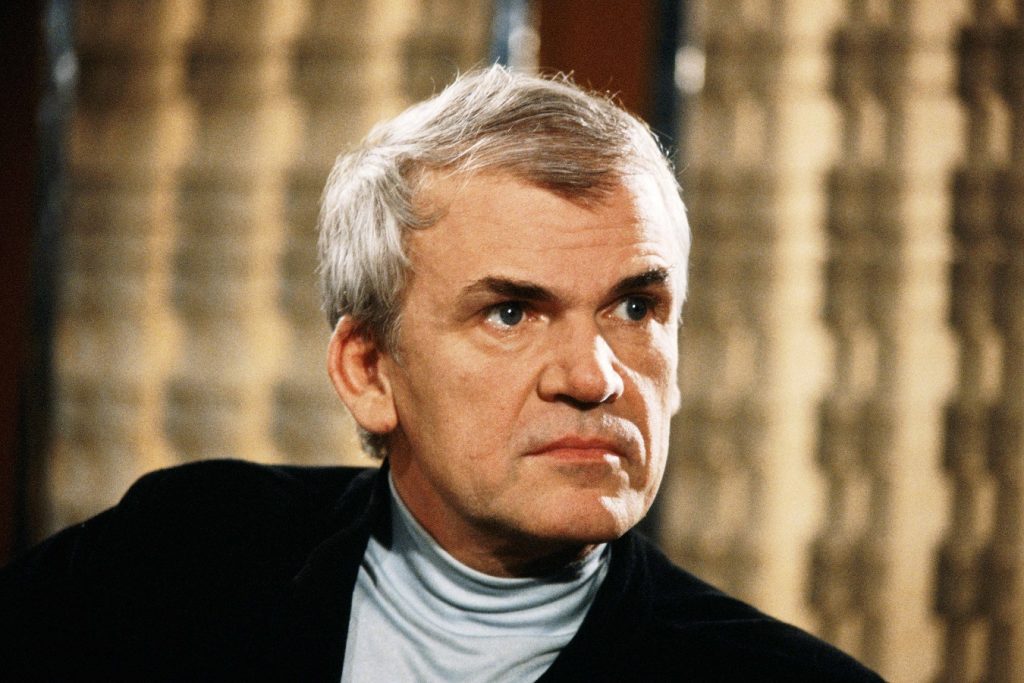 Milan Kundera is a well-established Czech-French novelist, playwright, essayist, short story writer, and revered celebrity with a body of work that combines erotic comedy, philosophical speculation, and political critique. His early novels mirrored the dual—tragic and comic characteristics of totalitarianism. However, he did not consider his writings to be political commentary. Still, It is paramount to take into account that these accolades merely scratch the surface of his immense contributions, leaving a vast body of his work uncovered.
Throughout his early years, Kundera's open allegiance to communism and his vociferous vision landed him in trouble, resulting in his suspension from the party on two occasions. On top of that, he lived through multiple hardships during these times and unfairly lost his literary pieces and nationality alike.
Milan Kundera's forced migration from Czechoslovakia caused him excruciating emotional suffering, which deeply affected every aspect of his life. His literary work afterwards clearly reflected this pain, vividly portraying the harsh realities he explored and drawing inspiration from the heartbreak of leaving his beloved motherland.
Opting for France to be Kundera's residence until his nationality was restored in 2019, he made an indispensable decision to transform his life for the better. He strived for the better and refused to surrender to the prevailing circumstances, despite the ongoing pain and suffering of exile. With a renewed sense of purpose, he continued to pursue his passion and came up with more thought-provoking ideas. Milan Kundera's famous 1984 novel "The Unbearable Lightness of Being" received global plaudits and was later adapted into a movie. In addition, the translations of his literary gems, filled with controversial themes, captivated new readers while he was acclimatizing to contemporary culture and society.
Milan Kundera cause of death was a prolonged illness. His representatives have not yet disclosed the reason for his passing. However, he embraced death peacefully at his home in Paris at the age of 94 on July 11, 2023. Later, Milan Kundera was cremated in Paris on July 19, 2023.
Andrea Evans and Her Cause of Death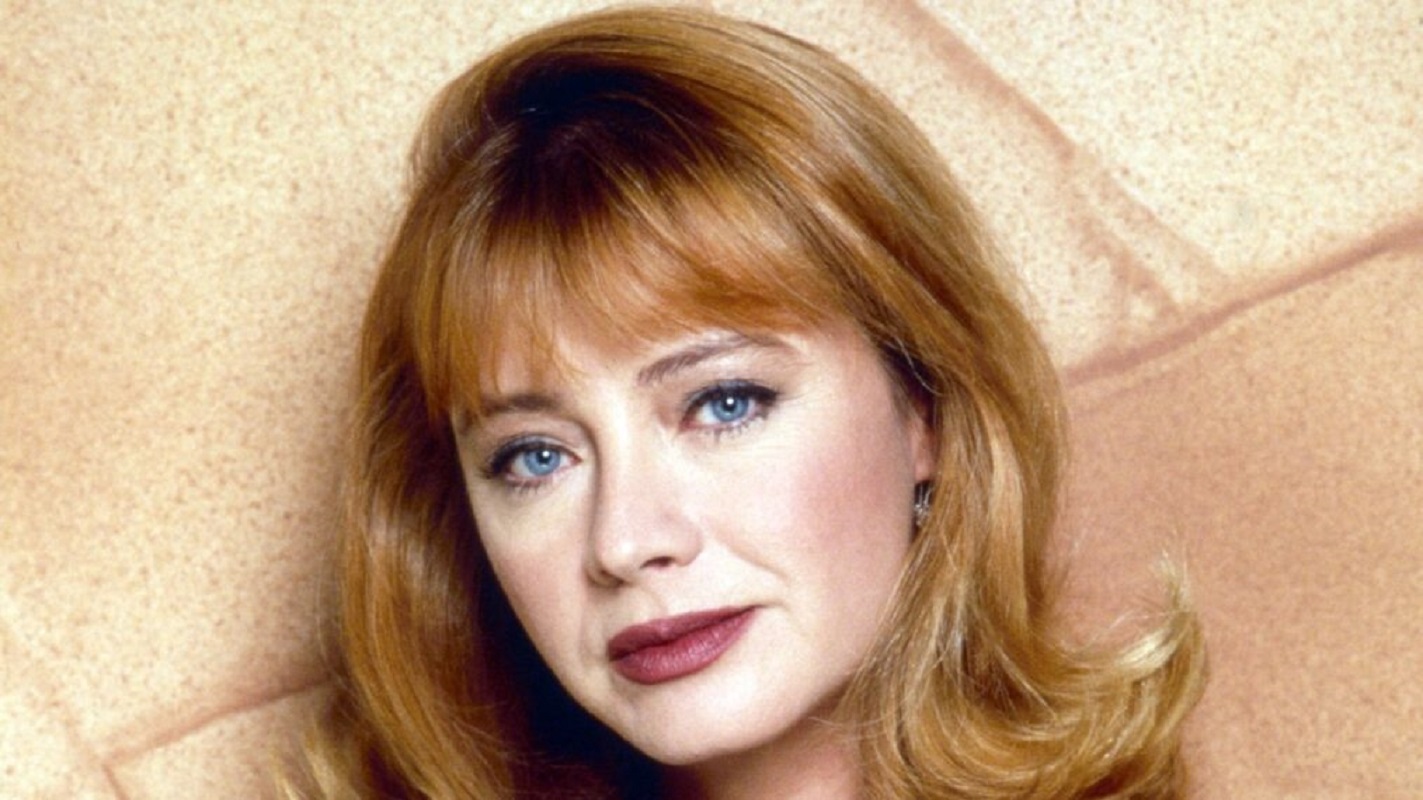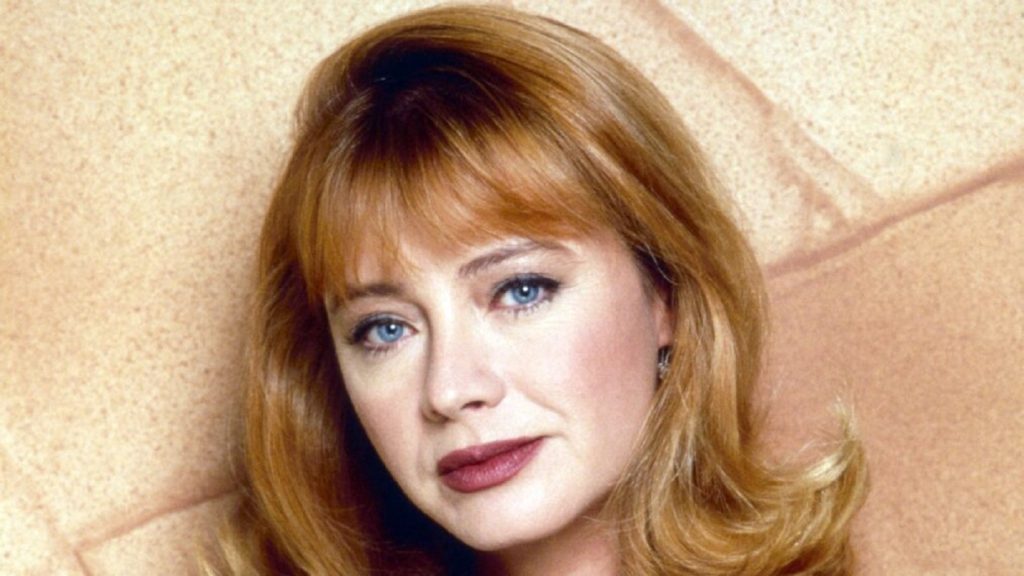 Andrea Evans, an American Emmy-nominated actress, and producer, who became well-known for her lovable yet volatile portrayal of Tina Lord on the ABC soap opera One Life to Live, passed away on July 9, 2023, in Pasadena, California, the United States of America. She played Tina Lord's memorable character from 1978 to 1981 and from 1985 to 1990. Andrea Evans took an abrupt break, dropping out of the public eye for almost a decade, to save her life from impending life-threatening danger. She then reappeared in 2008 and 2011. It took her years to reveal the reason for her frequent sudden breaks from the show: a stalker was willing to take her life and went on barging into the ABC studios. The incident heavily influenced Andrea's career, but taking precautionary measures to protect her life was her top priority at the time.
The versatile actress also performed on soap operas, such as Passions as Rebecca Hotchkiss, The Young and the Restless as Patty Williams, and The Bold and the Beautiful as Tawny Moore.
Andrea Evans's flair extended beyond the small screen, as she migrated into films such as A Low Down Dirty Shame, Ice Cream Man, and Hit List. Her contributions to the entertainment industry and mind-blowing performance on the web series won her a Daytime Emmy nomination for her work on the web series DeVanity, which was streamed in 2014.
Andrea Evans cause of death was breast cancer, as per the announcement of her representative, Nick Leicht. She could not battle cancer and succumbed to the lethal disease at the age of 66. Her former manager, Don Carrol, initially shared the gruesome news of her demise, expressing deep dejection and praising her extraordinary talent.
George Armstrong and His Cause of Death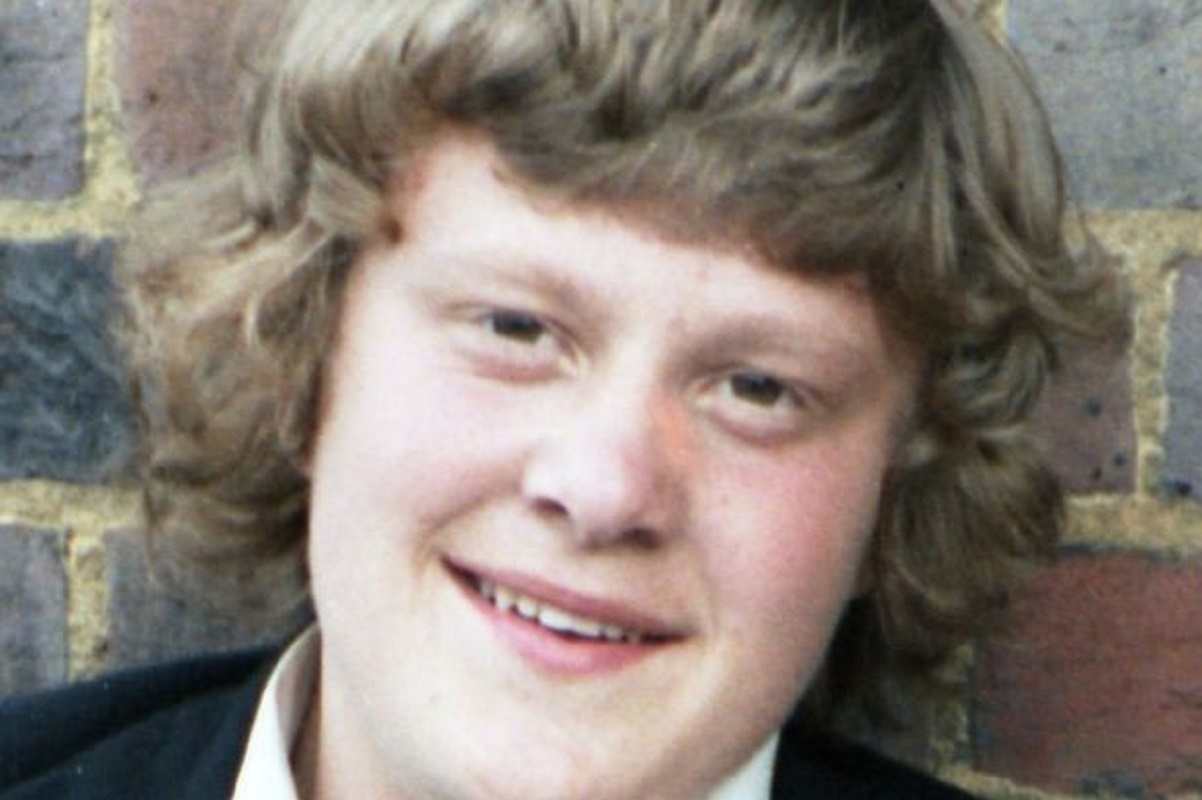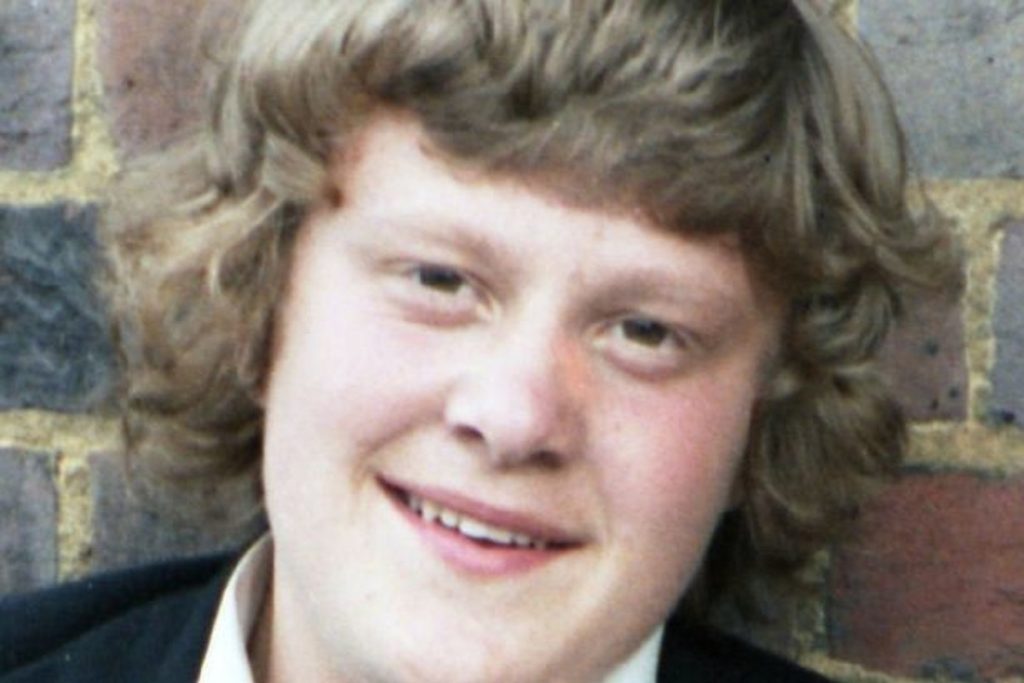 George Armstrong, an established English actor, best known for his brilliant portrayal of Alan Humphries in the sought-after television series titled Grange Hill, passed away on July 11, 2023, in London, United Kingdom. He was 60 years old at the time of his death.
George Armstrong's painting of Alan Humphries in the most-loved television series Grange Hill was hugely celebrated and cemented his reputation as an adept hero. In addition, his final on-screen role in the 1989 TV series The Bill as PC Driscoll added even more reverence and love to his diverse acting repertoire.
George Armstrong cause of death was leukemia, a blood cancer. A fan revealed the news of his passing on Twitter, stating that he had been battling the terminal disease for quite some time and succumbed to it despite courageously fighting it.
Luis Suarez and His Cause of Death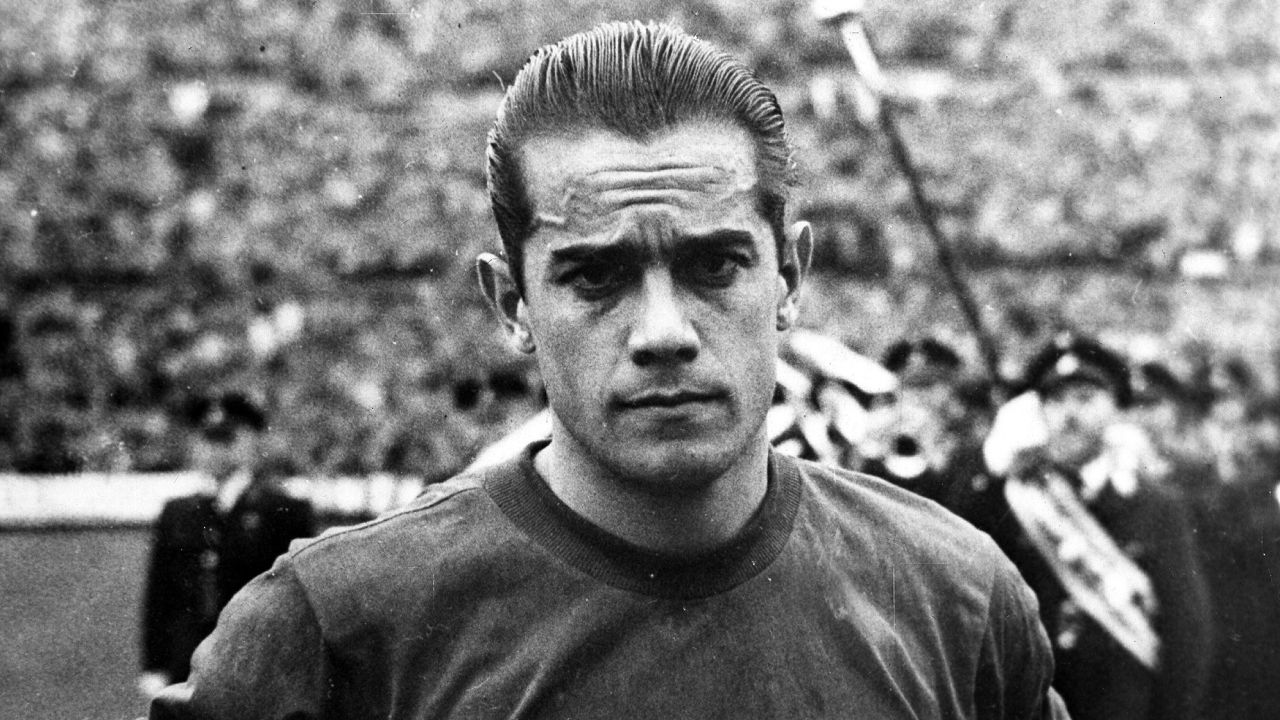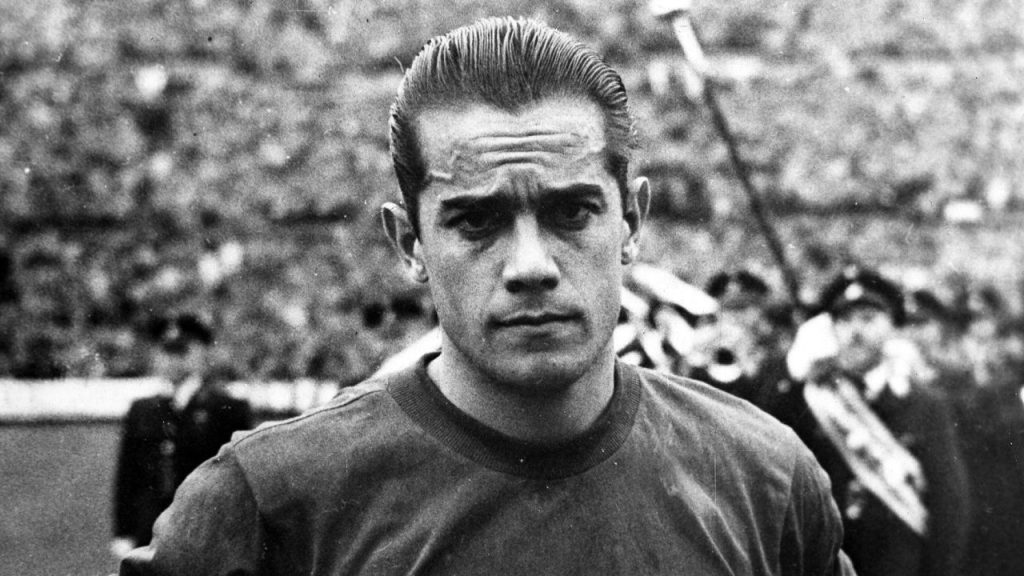 Luis Suarez, the legendary Spanish footballer, former Barcelona player, and international midfielder, has left football fans grieving his passing on July 9, 2023. He was the only Spanish-born male footballer to receive the Ballon d'Or for Spain. Spanning a decades-long career, his illustrious on-field journey won him several accolades throughout.
Luis Suarez's impact extended beyond the football pitch, as he was a staunch believer in teamwork, consistency, and relentless dedication and wanted the same fiery passion from his teammates. Undoubtedly, he was one of the most talented footballers of his generation, and many aspiring young players look up to him for his fluid and flamboyant style of play. Suarez was a formidable force on the field, with the reputation of being one of the toughest players to compete against. He never stopped refining his tactics, which garnered him reverence, etching his name in the history of football as the greatest of his time.
Luis Suarez became a crucial asset to the Inter Milan team during his time there. Barcelona transferred him to Inter Mila in 1961, where he pulled off a deal worth 25 million Spanish pesetas, becoming one of the most expensive players of his era. Furthermore, he incorporated new strategies into his style to further accelerate his success under the supervision of coach—Helenio Herrera.
In 1973, Suarez announced his retirement from playing after three years of association with Sampdoria. However, he could not completely cut himself off from football and pursued a coaching career, equally excelling in it.
Luis Suarez cause of death is unknown, as his representatives have remained tight-lipped regarding the details of his passing. Barcelona disclosed the news of his death without further revelation about the iconic player's death at 88 in Milan, Italy.
Nikki McCray Penson and Her Cause of Death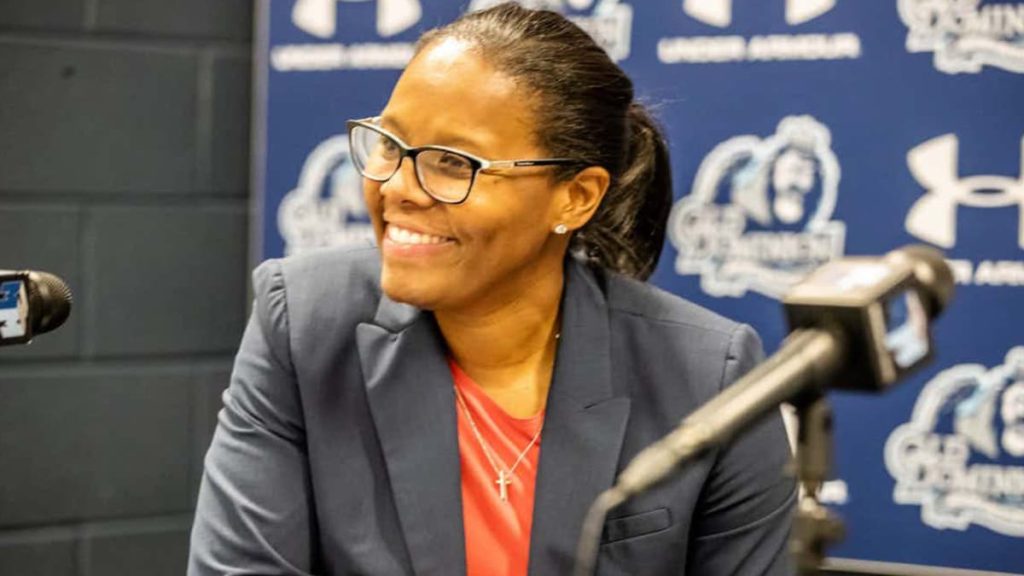 Nikki McCray Penson, an American basketball player, coach, and two-time Olympic gold medalist, departed from life on July 7, 2023, leaving the sports community dismayed. She was the achiever of three SEC titles, two conference championships, and four appearances in NCAA games at the University of Tennessee. Penson also got recognition as an All-American and SEC player of the year.
Nikki McCray Penson's professional career was illustrious, as she played in the WNBA and represented the Washington Mystics, Chicago Sky, Phoenix Mercury, Indiana Fever, and Antonio Stars.
Additionally, she was considered one of the best defenders in the league after accumulating 2,528 points. She stood victorious in the 2017 ABL championship, which added more value to her profile. In 2012, Nikki McCray Penson was inducted into the Women's Basketball Hall of Fame due to her passion and perseverance.
Nikki McCray Penson cause of death has yet to be officially disclosed. It is believed that breast cancer complications claimed her life at the age of 51. Rutgers University announced the news of her passing but did not cite a cause. Whereas, she had been seeking treatment for her terminal ailment since the diagnosis in 2013. In addition, she went into remission and was set to enter her second season as an assistant coach of the women's basketball team.
Daniel Goldberg and His Cause of Death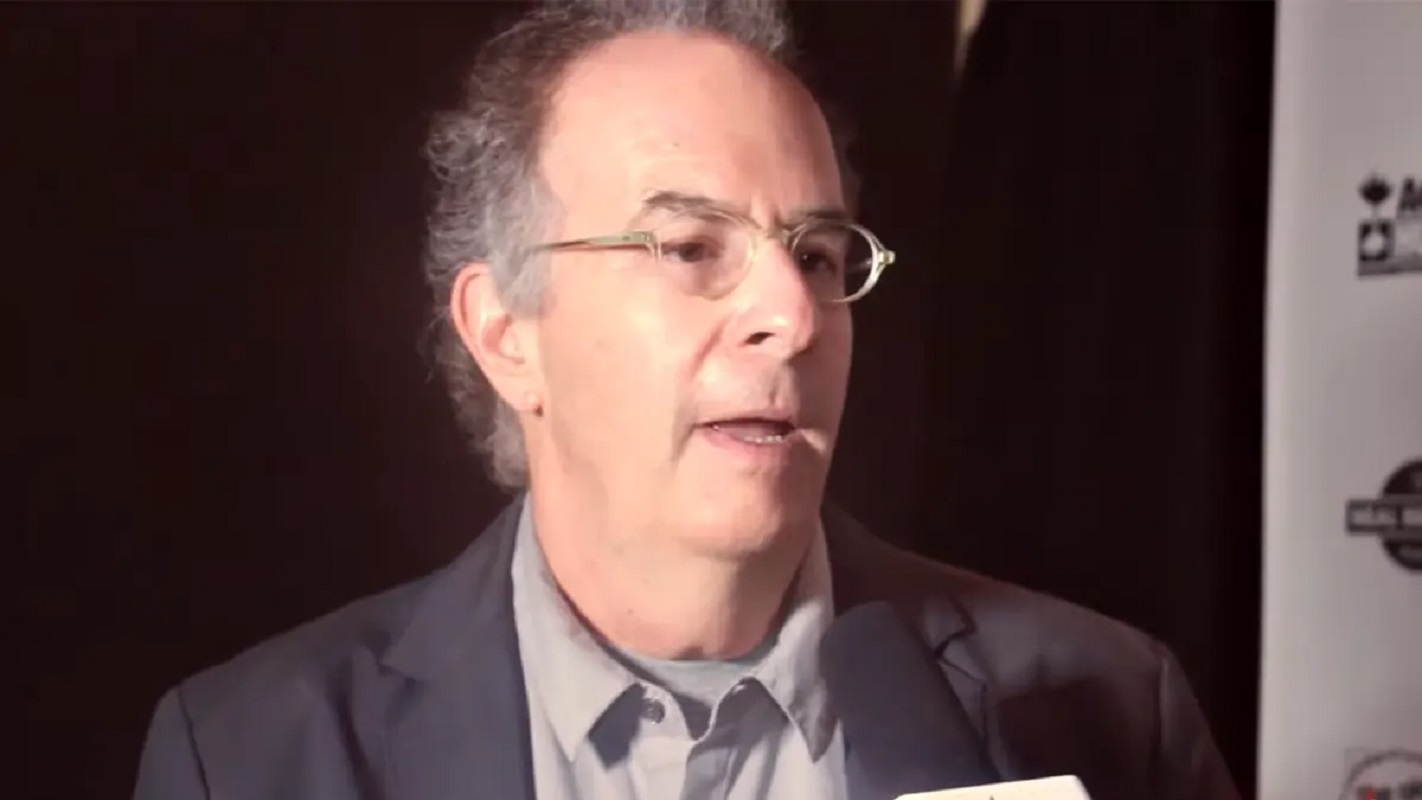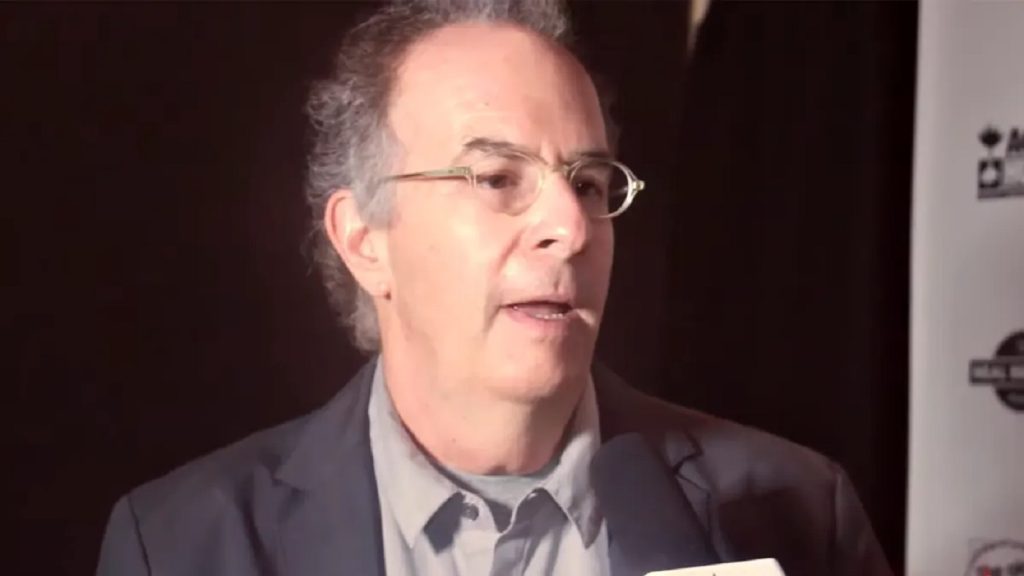 Daniel Goldberg, the producer and writer of the movies Stripes and Meatballs, embraced death on July 12, 2023, in Los Angeles, California, the United States of America. He was a renowned Canadian film producer and screenwriter who got worldwide recognition for producing The Hangover film series, while the movie Late Shift earned him an Emmy Award nomination.
Alongside Reitman, Goldberg began his journey while studying at McMaster University in 1966. Under the direction and story of Reitman, he also showcased his acting talent in the 1969 short film Orientation. The same year, he and Reitman became board members of the McMaster Film Board and collaborated to produce a film based on the pornographic memoir My Secret, titled Columbus of Sex. Eugene Levy, a young Emmy winner for Schitt's Creek, was their constant partner in early projects. However, the film landed them in trouble, as they were arrested and charged for televising an obscene film in the name of art. Asking for trouble, and it landed, as the duo pleaded guilty, being sentenced to a year's probation and a CA$300 fine.
Furthermore, Daniel Goldberg retained a good balance between a variety of genres and released many R-rated projects, bringing unfeigned tales to the screen. Moreover, despite facing backlash in the initial projects, he never became stoppable and soared to the desired heights of success through his diligence and unwavering passion in the entertainment industry.
Daniel Goldberg cause of death is still undisclosed. Sources close to him did not reveal the details surrounding his passing at the age of 74. However, the entertainment fraternity lamented the loss of exceptional talent and extended their condolences to the survivors.
John Berylson and His Cause of Death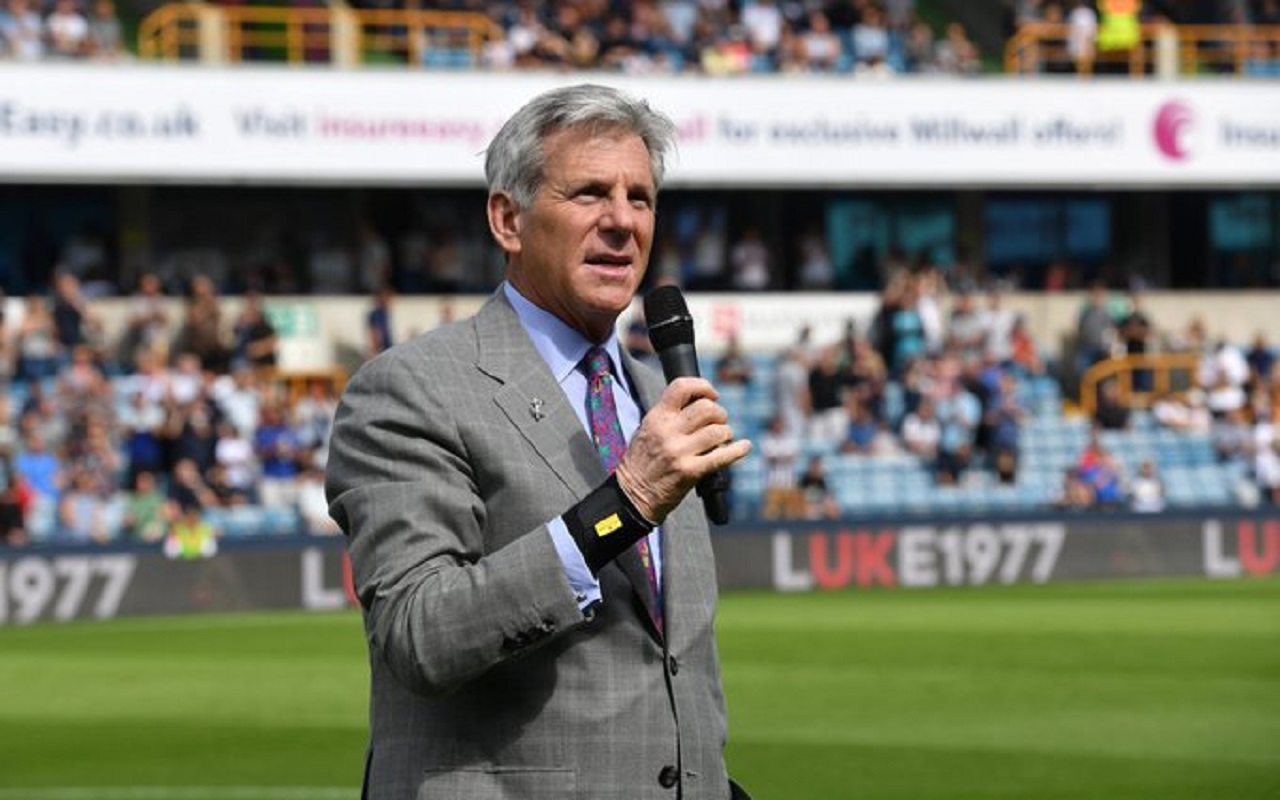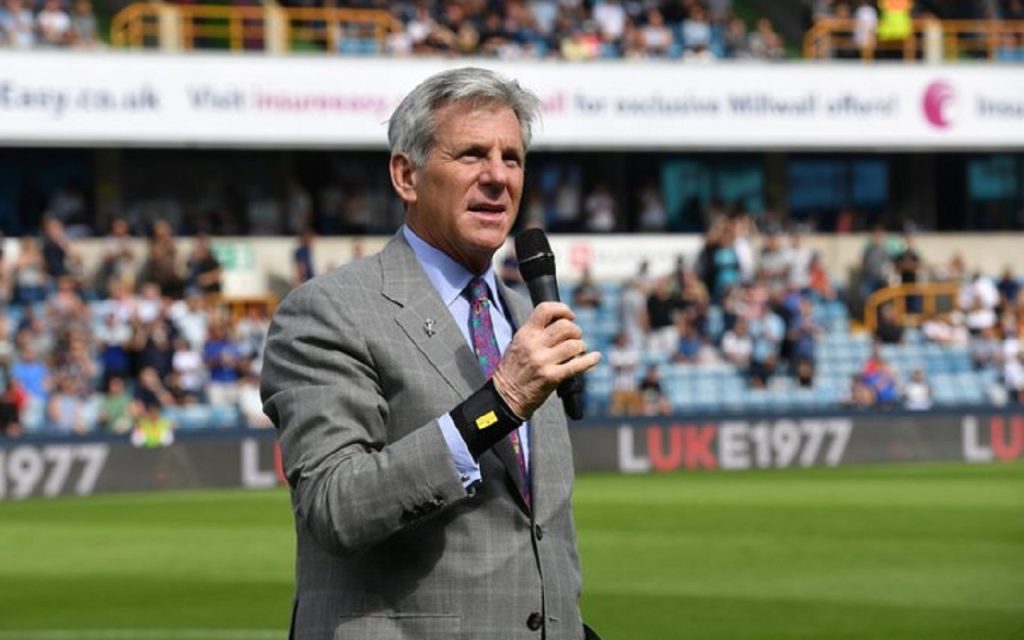 Harvard graduate John Berylson, the founder of Chestnut Hill Ventures LLC and an American businessman, passed away on July 4, 2023, in Falmouth, Massachusetts, the United States of America. In 2007, he became the owner and chairman of Millwall, a London Football Club, pumped in £100 million as per the estimation, and continued his services until his demise a few days ago. Also, John Berylson was the director of Youngworld Stores Group, Inc., and the non-executive Chairman, Member of the audit committee, and Member of the remuneration committee of Millwall Holdings PLC.
He was thoroughly invested in the team and played an essential part in promoting his club to championships in 2010 and 2017. John Berylson's supervision remained exceptional as the world witnessed the club lift a playoff trophy about six years ago at Wembley.
He was also a highly qualified professional who earned an MBA degree from Harvard Business School, an A.B. degree from Brown University, and finally, an M.S. from New York University. Moreover, Berylson's philanthropic efforts, especially in education, garnered him deserving reverence from all across the globe. He envisioned an educated society and extensively donated to this noble cause. Furthermore, the late business tycoon was residing in the Wellesley Hills in Greater Boston and was intensely involved with the club, having grand plans for its future.
John Berylson cause of death was a tragic car accident. In addition, the accident occurred in Cape Cod, and the owner of Millwall sustained severe injuries as his Range Rover overturned and hit a tree, putting his life in extreme danger at the age of 70. Eventually, he was alone in the vehicle, could not survive his injuries, and was immediately pronounced dead at the accident scene.
C Ashley Brown Lawrence and Her Cause of Death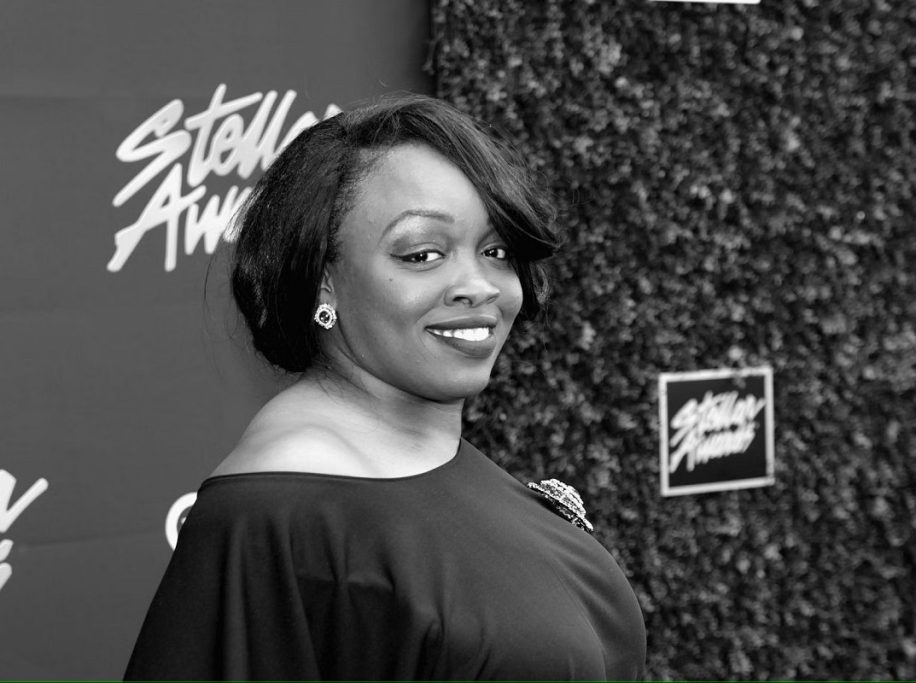 C Ashley Brown Lawrence, a gospel singer, lost a battle to a brief illness and departed for another world on July 5, 2023. Her unexpected death has sparked many questions, leaving music enthusiasts dejected. She was in her 30s and started gaining worldwide recognition with every release of soul-touching melodies.
C Ashley Brown Lawrence's cause of death was severe health issues.. According to trusted websites, the gospel singer died due to the presence of fluid in her brain. In addition to that, she suffered a stroke on July 4, 2023, which aggravated her overall health. Bishop John Eric Brown, her father, confirmed the news of the tragic event but did not cite the exact cause of his daughter's passing.
A Poem Dedicated to Celebrities Who Passed Away In July 2023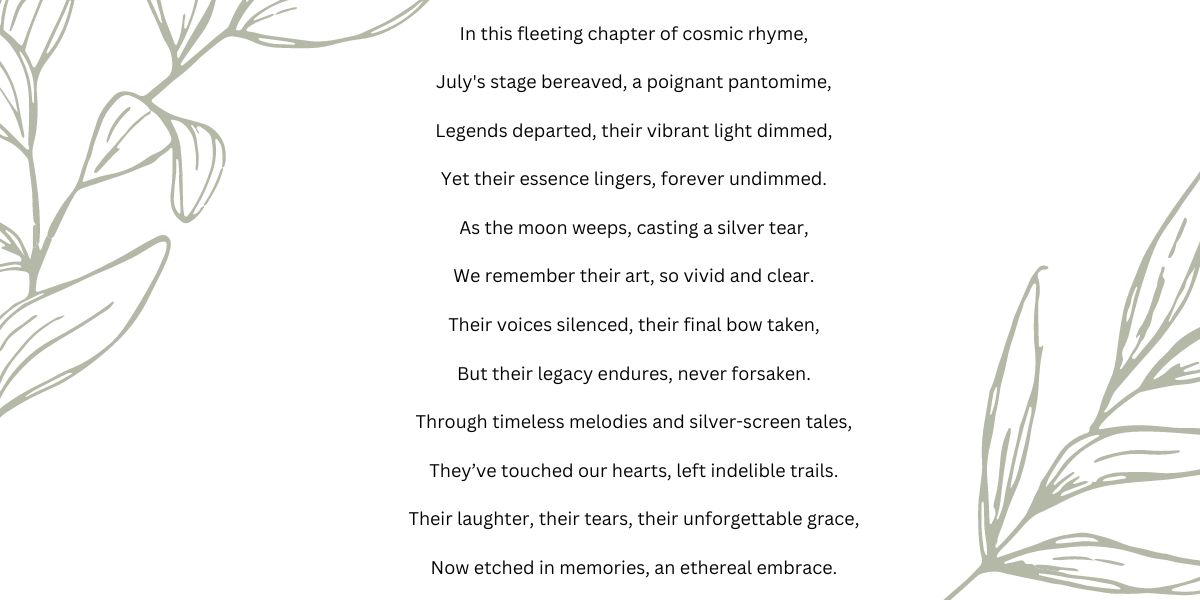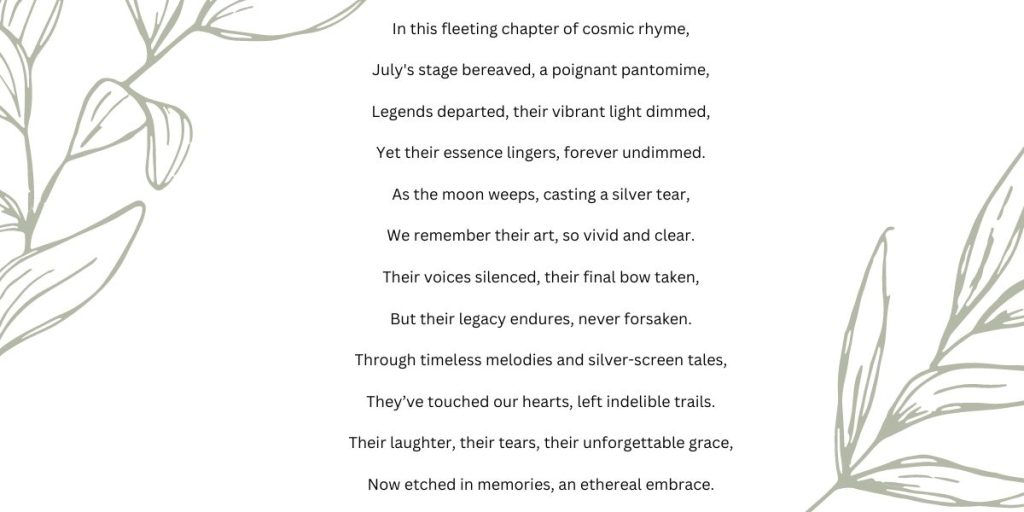 In this fleeting chapter of cosmic rhyme,
July's stage bereaved, a poignant pantomime,
Legends departed, their vibrant light dimmed,
Yet their essence lingers, forever undimmed.
As the moon weeps, casting a silver tear,
We remember their art, so vivid and clear.
Their voices silenced, their final bow taken,
But their legacy endures, never forsaken.
Through timeless melodies and silver-screen tales,
They've touched our hearts, left indelible trails.
Their laughter, their tears, their unforgettable grace,
Now etched in memories, an ethereal embrace.