The football world was sorrowful on Monday, July 24, 2023, as it mourned the passing of Trevor Francis, Britain's first £1 million player.
Trevor Francis's Cause of Death
The legendary footballer, known for his exceptional skills and achievements, passed away at 69 in Spain. Trevor Francis' cause of death was a heart attack, as confirmed by his family in a grief-stricken statement.
Trevor Francis' Journey and Legacy
Trevor Francis began his football journey as a schoolboy with Birmingham, making his debut for the Blues at the remarkably young age of 16 in 1970. He quickly became known for scoring prowess, amassing an impressive 119 goals in 280 league appearances for Birmingham, setting records as their youngest debutant. Although Jude Bellingham later surpassed this record, Francis left an indelible mark on the club and its fans.
His exceptional talent caught the eye of Nottingham Forest, where he played under the guidance of the legendary Brian Clough. At Forest, Francis became part of the team that achieved two historic European Cup victories, cementing his status as a football icon. He then played for Manchester City, Italian clubs Sampdoria and Atalanta, and Scottish club Rangers before eventually joining Queens Park Rangers FC. During his career, he amassed 632 appearances and scored 235 goals, a testament to his extraordinary skills on the field.
Beyond his playing career, Trevor Francis ventured into managerial roles, leading Birmingham City, Crystal Palace, and Sheffield Wednesday. Under his management, Sheffield Wednesday reached the FA Cup and League Cup finals in 1993, showcasing his talent as a player and leader. He later ventured into the media as a Sky Sports and BT Sport pundit.
Related: What is Robin Tamang's Cause of Death?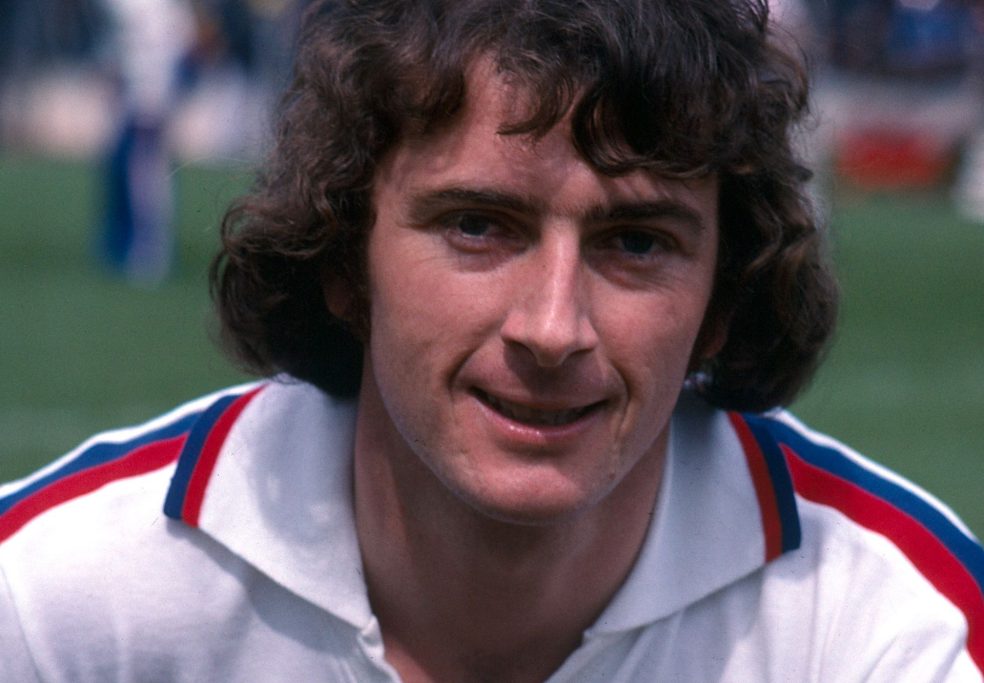 Tributes to a Football Legend
The news of Trevor Francis' passing sent shockwaves through the football community, with numerous clubs and individuals paying tribute to the late football legend. Nottingham Forest, where Francis made history with his European Cup wins, remembered him as a true Forest legend who will never be forgotten.
Birmingham City, where Francis began his illustrious career, spoke of his remarkable football skills and referred to him as a giant of the game. Sheffield Wednesday, another club close to Francis' heart, paid their respects to the footballer, extending their condolences to his family and friends.
Tributes poured in from Sampdoria, Rangers, The Football Association, and many others who had the honour of witnessing Trevor Francis' remarkable talent. Colleagues and fellow players, including Chris Kamara, Terry Butcher, and Viv Anderson, fondly remembered their time with him.
Jude Bellingham, England and Real Madrid midfielder who broke Francis' record as Birmingham's youngest debutant, paid a heartfelt tribute to the legend. Jude described Francis as a trailblazer, a great, and an icon of the game, both on and off the pitch.
Related: George Michael Death Cause: What Did Wham Singer Die From?
A Lasting Legacy
Trevor Francis' legacy extends beyond his numerous accomplishments on the football field. He became an inspiration for aspiring players and a source of pride for football fans worldwide. His sudden departure has left a void in the hearts of many, but his impact on the sport will forever be remembered.
As the football community grieves the loss of a true legend, the memories of Trevor Francis' brilliance will continue to shine, reminding us of the extraordinary talent and dedication that shaped his remarkable career. Our thoughts and condolences go out to his family during this difficult time.
Related: 18 Prominent Celebrities Who Passed Away In June 2023