Great news, folks! Our friendly neighborhood superhero will be back for the long-rumored Spider-Man 4 movie, as it has been reported that Marvel and Sony are working on the fourth film in the Spider-Man franchise.
The ground-breaking success of Spider-Man: No Way Home and the surprise appearances of Tom Holland's predecessors: Andrew Garfield and Tobey Maguire, have not only elated the fans to their core but have also left them wanting to see all three Spider-Mans in action again.
Not to mention that the ultimate sacrifice Tom Holland's Spider-Man had to make to maintain world peace did kick off a major character arc for him that made us see him in a completely different light.
Thus, the intense impression that the latest film left on fans globally, a sequel was needed! But the main question that arises here is when will it be released, what could it be about, and will we have Peter 1, Peter 2, and Peter 3 again?
Are you curious to know all of that? Fear not! Here is all that you need to know about Spider-Man 4.
Spider-Man 4 Potential Release Date: Is the Next Spider-Man Movie Coming Out in 2024?
Most probably! Marvel Studios and Sony Pictures are contemplating releasing Spider-Man 4 on the 12th of July, 2024, as per Cosmic Circus Alex Perez.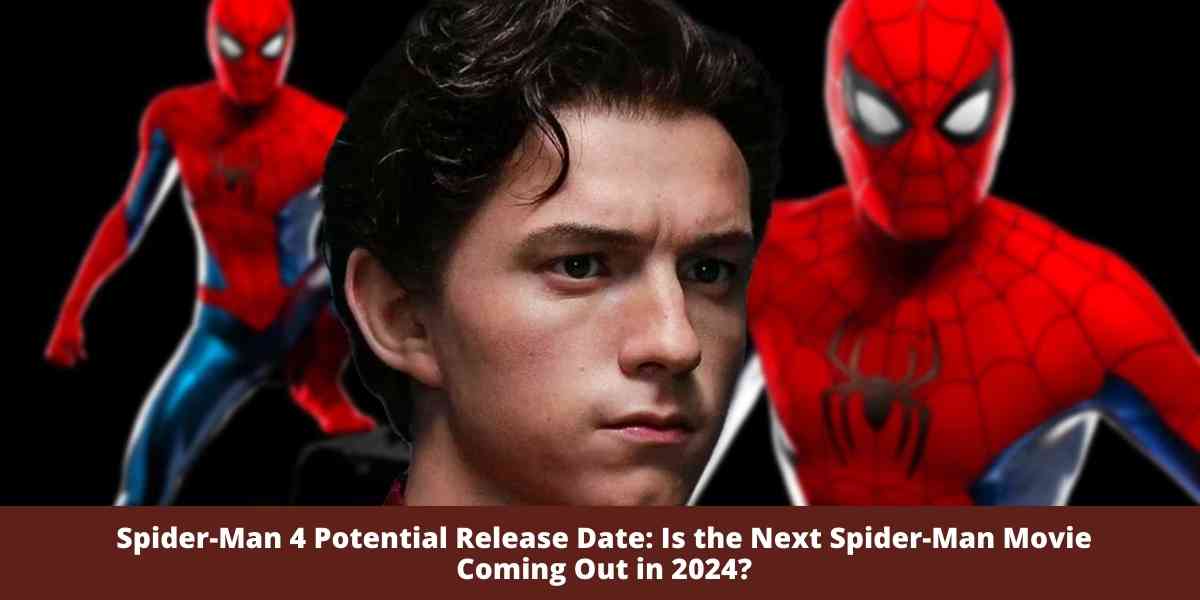 Though the date has not been confirmed yet as both studios are still discussing the said matter at hand, it is safe to say that Spider-Man's next solo Marvel Cinematic Universe film will most definitely debut in the year 2024, if not in the month of July.
Resident Alien Has Been Renewed For A Third Season By Syfy?
Shetland Season 8 Release Date and Cast Confirmed by BBC
But if the new movie follows the given schedule, then Spider-Man 4 will fall at the end of MCU Phase 5.
Has the Filming for Spider-Man 4 Begun?
We can not say for sure if they have begun filming for the fourth Spider-Man film featuring Tom Holland.
But we do know that Spider-Man 4 is currently under development as Marvel Studios Kevin Feige confirmed it in December 2021.
He also assured the fans that there would not be any "separation trauma like what happened after Far From Home," but that did lead Sony and Disney to temporarily part ways as the two could not come to terms with one another to set a new deal.
Nonetheless, all is well now, and the fourth movie will sooner or later grace our screens.
What can we Expect from the New Spider-Man Film?
As usual, Marvel Cinematic Studios are pretty secretive regarding their upcoming projects' storylines or any spoilers regarding their plot.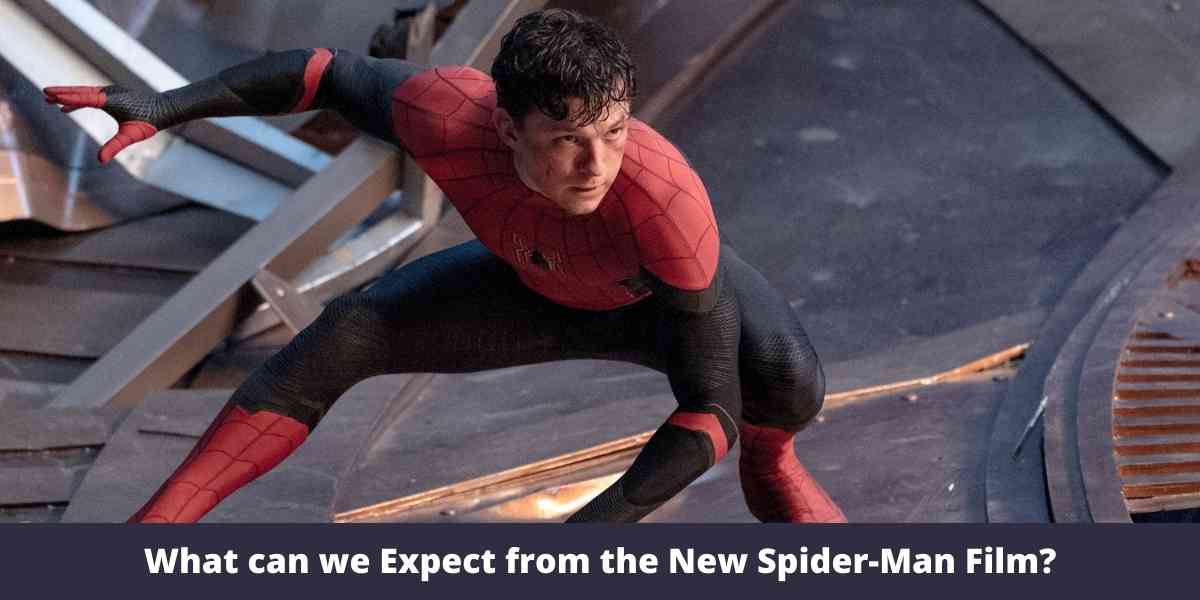 So, there is not much that we know of about the upcoming film, except that many are speculating that it is going to be a street-level story and would be set in "the aftermath of Daredevil: Born Again."
Queen Charlotte: A Bridgerton Story will be Based on Younger Queen Charlotte and Her Journey
Bridgerton Season 3 Release Date, Cast, Trailer, Plot
Which does seem fathomable, right? Mainly because Cosmic Circus also highlighted that the little venomous surprise that we got in the shape of No Way Home's symbiote suit tease in the post-credits scene would not play a pivotal role in Spider-Man 4.
Thus, it makes it clear that this factor will not be covered in the new feature film but will instead be saved for Avengers films in the future.
Moreover, fans are also expecting a Fantastic Four and Spider-Man crossover, and to be honest with you all, the idea does seem exciting!
As for seeing Peter one, Peter two, and Peter three in action, we have to wait for the release of the fourth film (or Tom Holland to give a spoiler) to find out whether they will be making their appearances.
Who will be the Cast for Spider-Man 4th Film?
Although we can say for sure that the majority of the original cast may return for the next film, Sony's chairman 'Tom Rothman' revealed that they are thinking of reassembling the cast from the first Spider-Man trilogy in the new movies.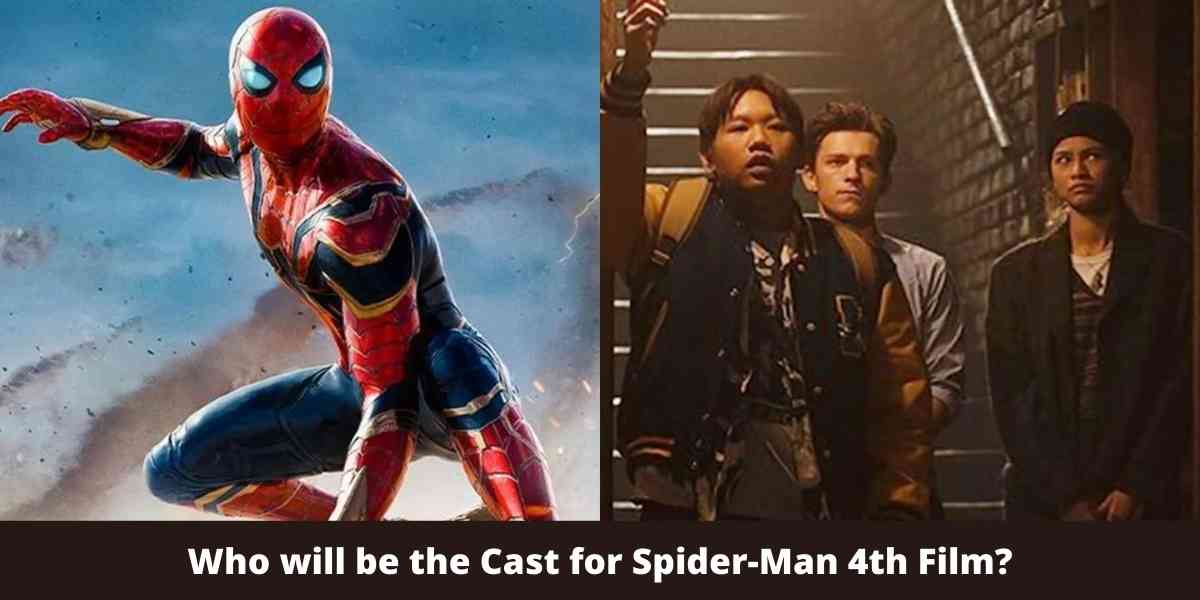 Which, more or less, means we might get to see some new faces as well as some old faces as well.
But for now, there is no doubt that Tom Holland will reprise his role as Peter Parker, AKA Spider-Man, and Zendaya as MJ in the forthcoming movie.
Jacob Batalon, on the other hand, did leave the fans confused over whether he will return to play Peter Parker's best friend, Ned Leeds.
He recently revealed that,
"I feel like actors are the last people to know. I think that people assume that actors are always hiding secrets. I promise you. We don't know anything."
Highlighting that it is all up to "the big bosses, the people who sign the checks" whether he comes back to the franchise or not.
But still, he adds that, like him, others are also
"open to the idea, but we're not hoping for it."
Well, he says he will return if the opportunity presents itself, even though the actors may not be looking forward to the idea.
Is Slow Horses Season 3 Renewed by Apple TV?
Let's hope they all will be back for the fourth film in this franchise, if not for themselves, then for their die-hard fans.
Wrap Up:
Rumors or not, the president of Marvel Studios, Kevin Feige, and the former co-chairman of Sony Pictures Entertainment, Amy Pascal, made it clear quite some time ago that Marvel's Peter Parker's story is not over in any sense.
Thus, we will have the fourth film in our hands once its development and filming are complete! Till then, recap on previous Spider-Man movies to treat yourself to the enigmatic yet striking personality of our unique hero.