The world is currently obsessing over anime, and Don't Toy With Me, Miss Nagatoro season 2, is no exception. We have seen anime patronizing mean female characters who have soft hearts, and this is pretty similar to the other archetypes found in the same genre. However, there is no denial to the fact that Miss Nagataro is the fiercest of all. She is always pulling the leg of her male co-star, but we all know how good of a heart she has. You may know the series by its popular name, but its original name is Ijiranaide, Nagatoro-san! The comedy series is inspired by a popular web manga series featuring the illustration of Nanashi.  
After becoming a popular series, fans are clearly hoping for the Miss Nagatoro season 2 release date. It has garnered a huge fan base over the period, and today, we will be unfolding all the information about Miss Nagatoro season 2. 
Don't Toy With Me, Miss Nagatoro Season 2 Renewed and Release Date Confirmed
Don't Toy With Me, Miss Nagatoro season 2 has got renewal after season 1 and will release on January 8th, 2023. The renewal status of Miss Nagatoro season 2 was primarily revealed during Japan Expo back in August. In fact, the first season of the anime had its premiere in April 2021 and continued till June 2021. It had as many as 12 episodes, and the same will be in store for Miss Nagatoro season 2. However, the dubbed version of the anime was out on January 11th, 2022. Shinji Ushiro will be in charge of directing the series, and OLM production company will be replacing Telecom Animation Film for Miss Nagatoro season 2.
Moreover, the official Twitter account of the anime announced that Miss Nagatoro season 2 is already in production from October 2021. 
When is Demon Slayer Season 4 Coming out?
The Devil Is A Part Timer Season 3 Release Date Status
Where Can You Watch Don't Toy With Me, Miss Nagatoro Season 2?
You can stream Miss Nagatoro season 2 on either the Japanese Streaming platform Abema or Crunchyroll for watching the series in the West. However, there has been no update if the anime will be available in English dub or not but hopefully, there will be such developments. The anime will be streaming a week earlier in Abema than the release in other parts of the world.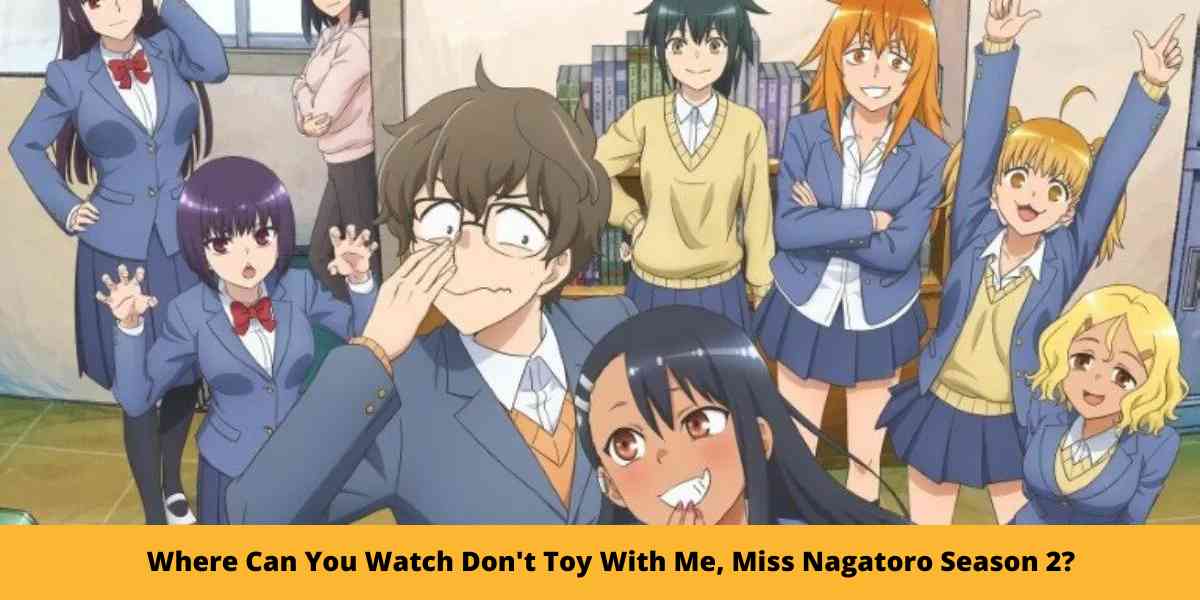 The Possible Plot of Don't Toy With Me, Miss Nagatoro Season 2
Miss Nagatoro's season 2 plotline narrates a story of a comedy romance between Naoto Hachioji, who is a shy and silent geek, and Hayase Nagatoro is always behind bullying him. She is always targeting him and abusing Naoto throughout the series. In fact, she is also seen making certain sexually suggestive comments. However, it was done all for his benefit. Nagatoro wants him to be outgoing and expressive. Eventually, Naoto catches feelings for Nagatoro, and she feels the same.
Spy x Family Episode 15 Air Time on Crunchyroll
Spy X Family Part 2 Release Date and Latest Updates
Miss Nagatoro season 2 will resume from the seventh volume of the manga. The first season focused on the first six volumes, and so the creators will be continuing with the storyline. In Miss Nagatoro season 2, the viewers can witness Nagatoro and Hachioji becoming close as the days pass by. They will be teaching each other new skills, and the affection will blossom in a new way. The lovers will not be aware of their feelings, but this will create interest among the fans.
Is There Miss Nagatoro Season 2?
A 1.41-minute trailer of Miss Nagatoro season 2 takes the fans on a joyous ride. It displays the beautiful journey of Nagatoro and Hachioji, and how their journey turned from teasing and making Hachioji's life hell to amazing soulful times. In the sequences, the budding lovers were drawing together, which is basically Naoto's skill. Whereas Miss Nagatoro is trying to teach Naoto the way of approaching an individual from the back. Sumire Uesaka's "Love Crazy" is playing throughout the trailer as the new theme song of the series.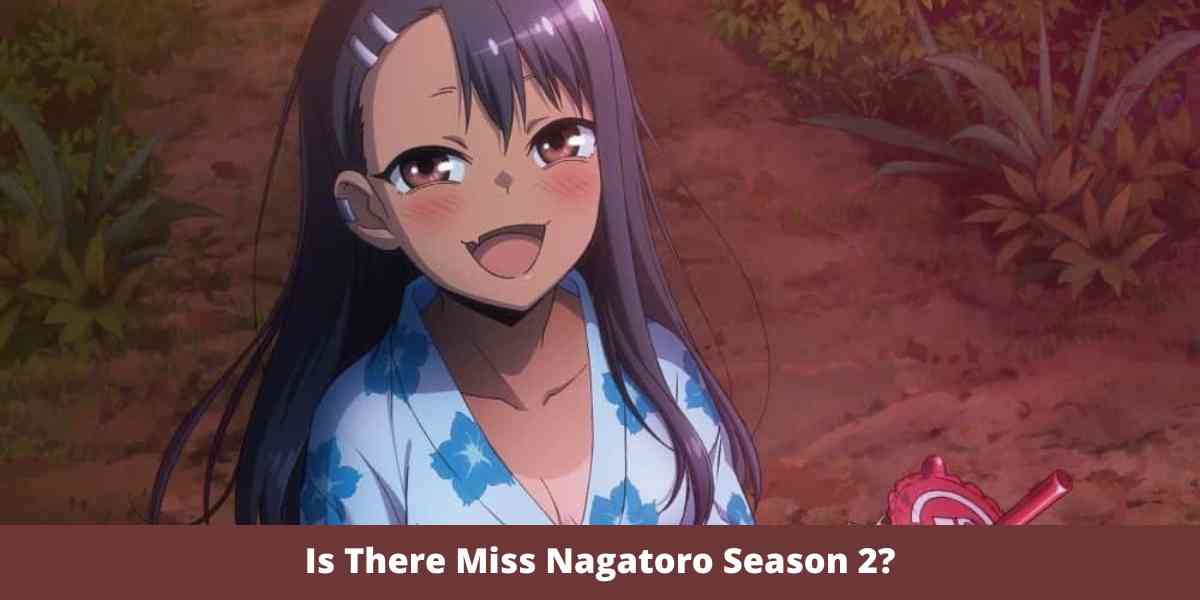 The Cast Of Miss Nagatoro Season 2
The celebrated Japanese cast members of Miss Nagatoro season 1 are going to reprise their roles. All the original voice actors are happy to give voice to the characters who are so dearly loved by all. So, Sumire Uesaka voices Hayase Nagatoro, the very quirky and fun-loving character. And Daiki Yamashita is Naoto Hachiouji, who is the victim of Hayase. Other cast regulars are still pending confirmation. 
Ancient Magus Bride Season 2 Confirms Release Window in April 2023
Final Words
Miss Nagatoro season 2 is what anime lovers were missing all this while. Now that all the details are circulating all over the internet, we are sure you have found your answer. Since January 2023 is only a month away, viewers must free up their watch time to make up for Miss Nagatoro season 2.