When we talk about Grey's Anatomy, it is almost impossible not to mention the phenomenal "Miranda Bailey" who has been winning the viewers hearts with her charismatic personality since its inception.
Possessing unrivaled excellence as a well-rounded surgeon with her sardonic sense of humor as an added bonus, Miranda Bailey not only emerges as one of the strongest main characters in Grey's Anatomy but also becomes fans' favorite in the dizzying yet absorbing odyssey that the revolutionary show takes us through all of its seasons!
Here is all that you need to know about who Miranda Bailey is and what happened to her in Grey's Anatomy.
Who is Miranda Bailey?
Miranda Bailey, M.D., F.A.C.S., is a fictional character who was created by Shonda Rhimes (Creator / Producer) for the medical drama television series called Grey's Anatomy.
The said character in question was introduced as the "Chief of Surgery" in the first season of Grey's Anatomy, where her relationship with her five interns – (Meredith Grey (Ellen Pompeo), Cristina Yang (Sandra Oh), Izzie Stevens (Katherine Heigl), George O'Malley (T.R. Knight) and Alex Karev (Justin Chambers) – played a pivotal role in kick-starting the series.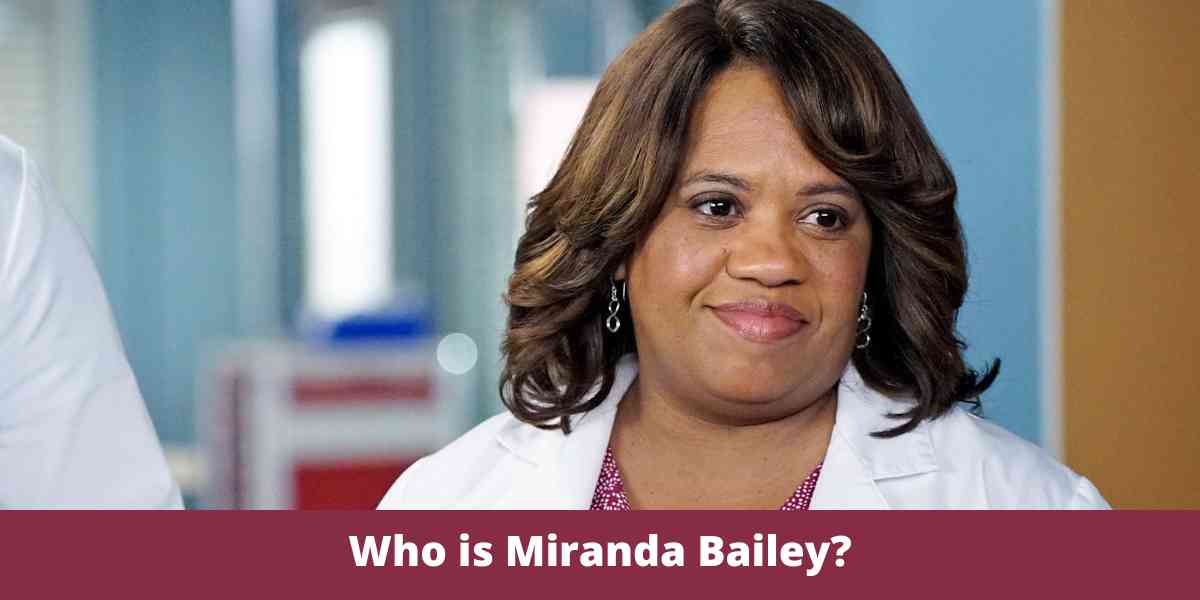 Who, notoriously known as "The Nazi" because of her tough exterior, told all of them at their first meeting to:
"not bother sucking up cause I already hate you, and that's not going to change."
Though, it did change, as we found out that she does possess a softer side or more of a motherly side to her as the show progressed further.
What Ethnicity Is Thandiwe Newton And Everything You Need to Know
Who is Richard Fierro and Why He Risked His Life?
Who Played the Role of Miranda Bailey in Grey's Anatomy?
Ever since the show's debut in the year of 2005, the actress "Chandra Wilson" has been flawlessly portraying the aforesaid role in the thriving A.B.C. series.
Up till now, she has not only reprised her role as "Miranda Bailey" in all of its eighteen seasons, but she has also appeared in spin-off shows like: Private Practice and Station 19.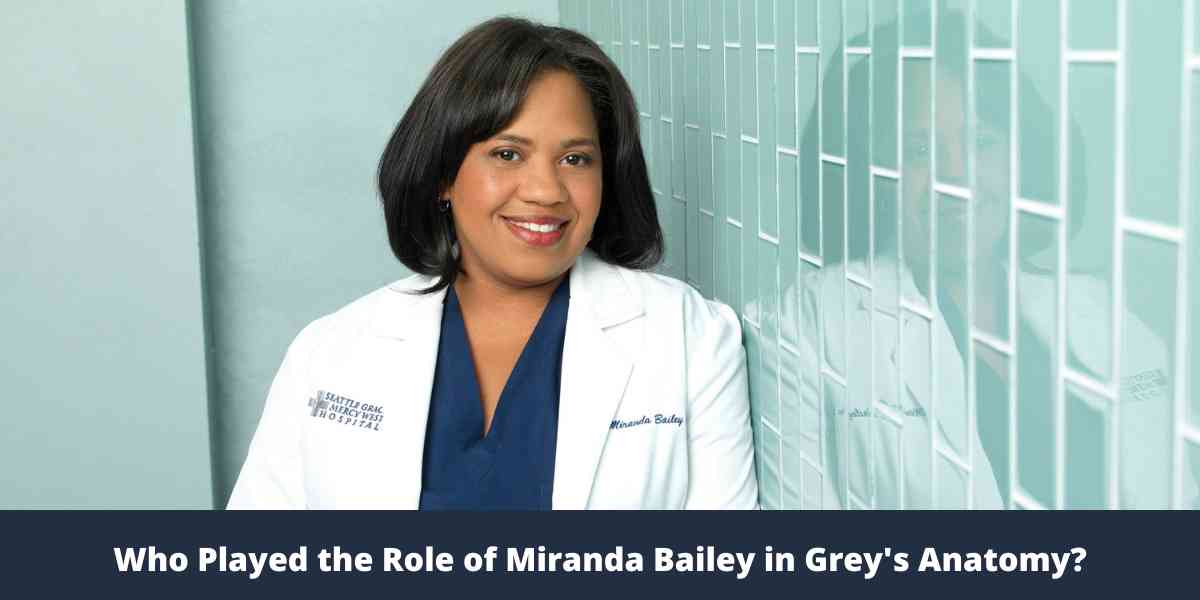 Which makes "Miranda Bailey" one of the most recurring characters in the series, with a total of 387 episodes as Wilson having made appearances on:
372 episodes of Grey's Anatomy

2 episodes of Private Practice

13 episodes of Station 19
Not only that, the said actress in question has been magnificently praised for bringing fire and soul to the character through her ground-breaking acting.
Is Rishi Sunak Indian in Real Life?
As per critics, she happens to add:
"warmth and humor to Bailey without making her go all squishy." 
Which, more or less, made Miranda Bailey's character "one of the most interesting characters to watch" in Grey's Anatomy.
What Happened to Miranda Bailey on Grey's Anatomy?
In the eighteenth season, we saw Miranda Bailey struggling to keep the hospital's residency program running due to lack of physicians as well as managing her family side by side. 
Failing in creating a balance ultimately led to her quitting her position as both as a chief and a surgeon in the season's final episode. 
As she finally decides to put her well-being and her family first and hands her office keys to her former intern and now a great surgeon, Meredith Grey.
Thus, as a result, Meredith took over as interim chief of surgery while the Grey-Sloan's residency program was sadly shut down for good.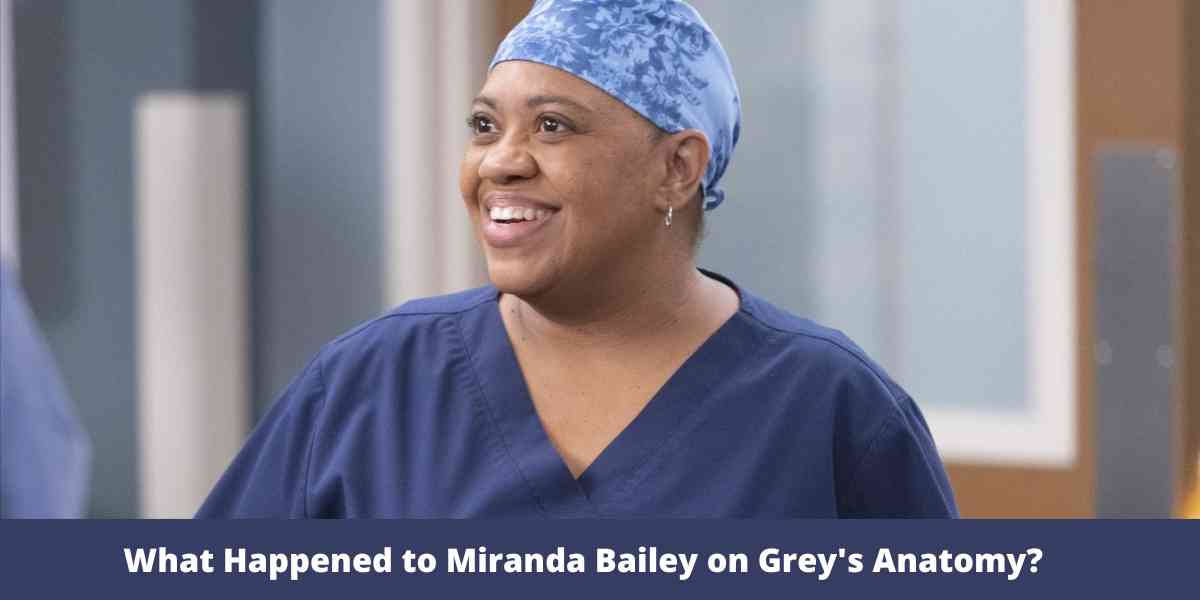 Though, saddening fans with her departure, we can all agree on one thing that it was about time that our beloved character finally got a much-deserved break as she has been going through a lot of stuff. 
Like it or not, it was not easy for her to deal with her own "marriage troubles; and the continued stress of balancing being a mom and being a doctor."
Who is Zendaya's Boyfriend, Tom Holland? Latest Updates in 2022!
Not to mention the constant guilt that she has been feeling for neglecting her family and prioritizing work over them.
She needed time to sit back and relax before thinking about something else, as:
"[Miranda Bailey] got really tired of carrying Grey Sloan on her shoulders, and she made a decision to step away for her sanity and her well-being," as per the showrunner, Krista Vernoff.
Hence, we should respect her decision!
Is Miranda Bailey Leaving Grey Sloan's Memorial Hospital?
Spoiler Alert!
Even though the former chief thought it best to leave the Grey Sloan's Memorial Hospital in the previous season to have some personal time, it does not mean that she never intended to return later on!
Yes, you guessed it right! The nineteenth season of Grey's Anatomy is here, and apparently, so is our all-time favorite; Miranda Bailey.
I mean, who would not miss her grit and determination in the latest season, right?! Well, it seems like she is back from her temporary move to enlighten viewers with her wit, but she will probably be appearing in a different job role this time around.
Seeing that in the trailer for the new season, we witness Maggie (Kelly McCreary) excitedly ask Bailey,
"Are you back?" 
And to which, her classic response is:
"I heard about the new class."
Maybe she is back to train these fresh new interns like she trained Meredith and her four other interns in the very beginning?
As per the showrunner, Krista Vernoff, it seems that it might be the case as well. When asked about Miranda Bailey's future in season nineteen, she revealed that the best thing for her character would be:
"finding the joy in taking a lesser title at work in favor of having a richer, happier life."
So, who can be a better candidate for taking charge for this "new class," then Bailey herself!
Wrap Up:
Miranda Bailey (Chandra Wilson) is back with a full swag! She ain't leaving the show, y'all, so stay tuned as there is more to come from her in the future.