With a total of 50% global smartphones revenues, Apple's iPhones happen to be a huge profit generator for the company; not only attracting consumers around the world with its simplicity, playfulness, and ease of use, but also laying the foundation for new and improved subsequent generations of iPhones that features a design so tasteful that it sucks you in! Recently blowing everyone's mind with their unique and most advanced iPhone 14 Pro Max model, the largest tech company by revenue is already gearing up for its next line-up to make history yet again with Pro Max successor, Apple iPhone 15 Ultra.
Even though Apple's iPhone 14 line-up (iPhone 14, iPhone 14 Plus, iPhone 14 Pro, and iPhone 14 Pro Max) was just released in the mid of September 2022, there have been speculations going around the internet that iPhone 15 line-up is apparently in the making. With emerging details about Apple iPhone Ultra going as far as to indicate that the upcoming new model is even capable of replacing the iPhone 14 Pro Max current position as Apple's pièce de résistance!
It seems that the authorities are planning out bigger upgrades and advanced exclusive features for their next flagship smartphone launch to refine their premium breeds of iPhones. 
Hence, the name "Ultra" befits the new model as the franchise is aiming to go full out in this one!
Here are all the details that you need to know about Apple iPhone Ultra; what is its potential release date, what could be the price, specs etc.
iPhone SE 4 Will Launch Sooner than Expected!
iPhone 13 Leaks Shows a New Suit for the Charging Method
What is the Apple iPhone 15 Ultra Potential Release Date?
Apple iPhone 15 Ultra is expected to officially release in September 2023 with four models as a part of the iPhone 15 series like its predecessors.
Why, you may ask?
Well, taking in Apple's traditional launch pattern, it is likely that we will first get an official iPhone announcement event in early September as it usually takes place on the second Tuesday of the said month in question; so, most probably, it will happen on 12 Sept, 2023. 
Afterwards, it more or less takes ten days till the devices are finally made available on the luxury markets, and seeing that the debut day always tends to be Friday one way or another. Thus, 22 Sept, 2023 is the date that needs to be marked for in-store release.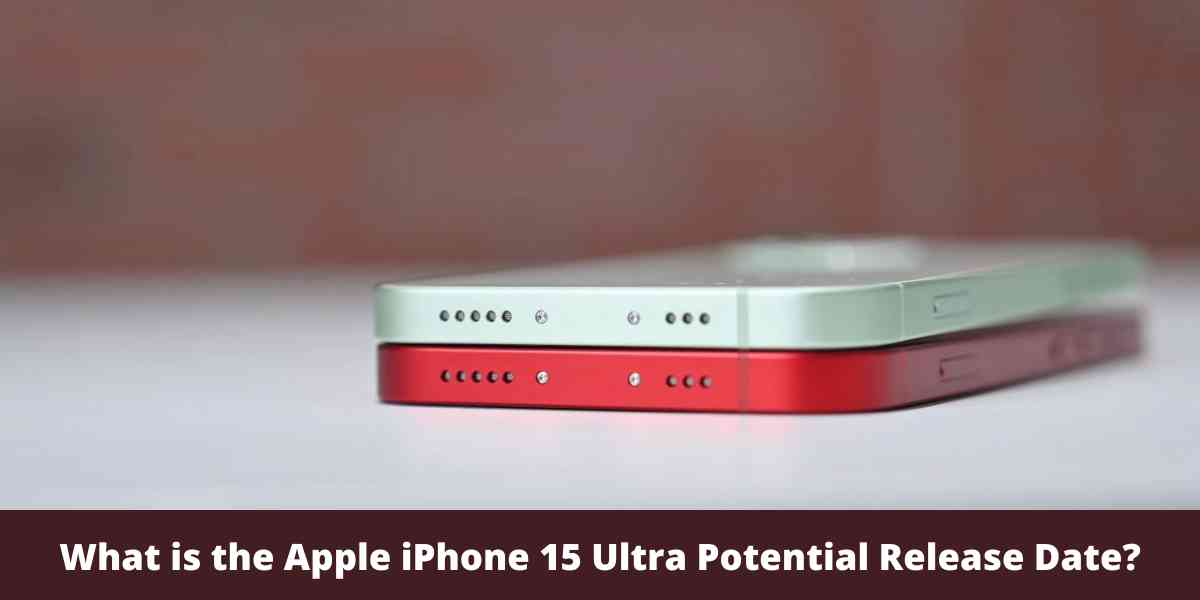 Even though Apple follows a strict fall schedule that has not been changed in ages, we still have to wait for the official notice from the stewards of the franchise to be sure of the launch date, as it is possible that they may slightly change it this time around.
Though it is unlikely that it will happen, we may never know as it is still too early to say anything with certainty.
So, till then, just stay tuned folks as we will inform you once we get further updates!
Apple iPhone 15 Will Have Type-C Port: Kuo
iPhone 14 Series Launch Confirmed in Apple Event on Sept. 7
What is the Apple iPhone 15 Ultra Price and Storage Capacity?
We anticipate that Apple iPhone 15 Ultra and other models in the upcoming series will receive a significant price hike then its previous generation.
Though, we do not have exact estimates of the models' prices as it is hard to predict this early with the current inflammation, it is safe to say that this is going to be the priciest line-up. 
Especially, iPhone 15 Ultra, as it has been reported that it might be the most expensive phone ever launched by Apple.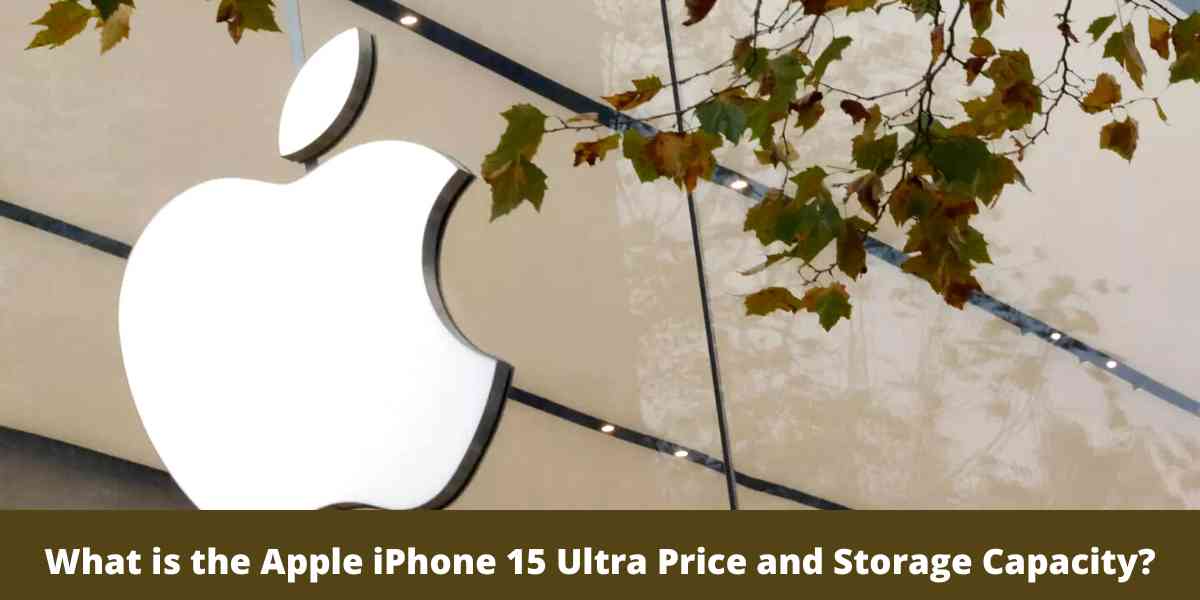 It has been said that there is going to be a starker differentiation between Pro models' price and the Ultra model; costing $100 and $200 more than its predecessor did at its launch. Which, more or less, means that its price will start at $1,199 or may even be up to $1,299.
Thus, considering the prices as per its usual upped-based storage of regular iPhones models, iPhone 15 Pro and iPhone Ultra may cost:
iPhone 15 Pro Storage Capacity and Price:
128GB of Storage: $1099 USD dollars

256 GB of Storage: $1199 USD dollars

512 GB of Storage: $1399 USD dollars

1 TB of Storage: $1599 USD dollars
iPhone 15 Ultra
Storage Capacity and Price
:
128GB of Storage: $1199 USD dollars

256 GB of Storage: $1299 USD dollars

512 GB of Storage: $1499 USD dollars

1 TB of Storage: $1699 USD dollars.
However, keep in mind that the aforementioned storage capacities and listed prices are not confirmed and are merely based on speculations only.
Apple iPhone 15 Ultra Design, Features and Specs:
Apple iPhone 15 Ultra design is said to be similar to iPhone 14 line-up, but instead of the pill and hole cut-out, it will adopt the Dynamic Island feature introduced in iPhone 14 pro models and will improve on Always On Display features and increase its photography potential to max.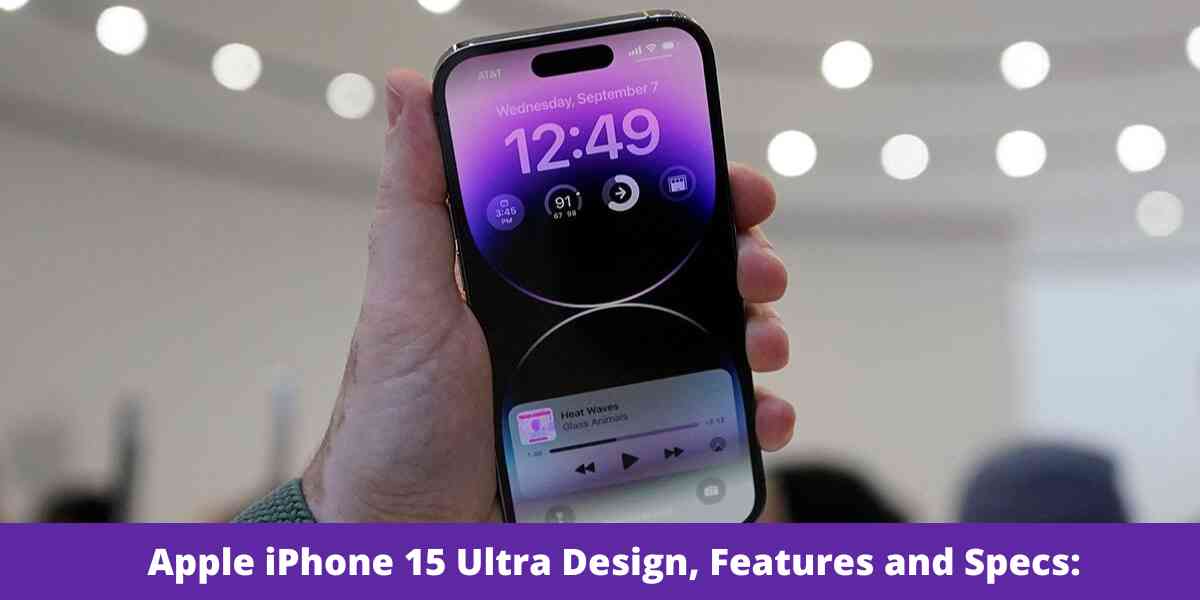 As per recent leaks and rumors, Apple iPhone 15 Ultra will feature:
Titanium chassis frame design that has curved reared edges like the casing used on 16-inch MacBook Pro models.

8GB RAM

Solid-state volume and power buttons or Taptic engines on the left and right side of the iPhone.

No Touch ID (users will continue to use Face ID).

USB-C instead of the previously used lightning port that will allow higher data transfer speeds and will at least support USB 3.2 or Thunderbolt 3.

Periscope camera lens technology and 48 MP camera sensors

Qualcomm 5G Modem Chips and A-Series Chips (which are built on Apple supplier TSMC's next-generation 3-nanometer node; allowing the processing performance to increase to 10 to 15 percent)
Apple iPhone 15 Ultra Name?
As far as Apple's new upcoming model's name is concerned, it is not certain yet whether it will be rebranded as "Ultra" or not, as these iPhones are typically referred to as a Pro Max models.
iPhone 14 Satellite Communication Feature All Details!
But, as per some reliable sources and Bloomberg's Mark Gurman firm belief, the franchise aims to replace the "Pro Max" version of the iPhone 15 with a new and improved "Ultra" model.
Seeing that Apple has been steadily introducing products with "Ultra" naming (.i.e. Apple Watch Ultra), it does not seem like a far-fetched idea that the iPhone 15 Pro Max model might be renamed to iPhone 15 Ultra too.
Wrap Up:
Apple iPhone 15 series is likely going to offer four models that will feature OLED screens with their usual sizes:
6.1-inch screen size on the iPhone 15 

6.1-inch screen size on the iPhone 15 Pro

6.7-inch screen on the iPhone 15 Plus 

6.7-inch screen on the iPhone 15 Ultra.
However, the "Pro" models will have advanced features and are expected to be more pricey than the standard one that are cheaper than them.