Are you wondering, "Who is Dave Portnoy?" Well, here we are to explain everything about a four-page sports newspaper Barstool Sports' owner. David Scott Portnoy, commonly known as Dave Portnoy, is a 46-year-old American sports businessman, sports media personality, entrepreneur and the founder and owner of the sports and well-received culture blog Barstool Sports. Barstool Sports was his first business venture in 2003, which inspired numerous people. It opened the door for him to be one of the most influential media personalities, especially in sports.
His unique wit, risk-taking aptitude, and astute business strategies have helped him build an empire. Portnoy's portfolio of products and services consists of a wide range from books, podcasts to his line of merchandise. He has tried his luck in every domain, but his philanthropic efforts come on top. So, without further ado, let's find out the details of the question "Who is Dave Portnoy?" in this article.
Who Is Dave Portnoy? Early Life
"Who is Dave Portnoy?" Dave Portnoy was brought up in Swampscott, Massachusetts, United States of America. He embraced his Jewish heritage and marked a pivotal moment with his Bar Mitzvah ceremony.
Fortunately, he received early education at Swampscott High School, where an exciting twist of fate connected him with ESPN's Todd McShay, a school classmate who shared his birthdate. As the years went by, Portnoy secured admission to the University of Michigan in 1995 and earned a degree in education. While studying at one of the prestigious institutions, he took the initiative to establish thegamblingman.com, a platform where he shared his insights on sports betting. In 1999, he completed his education degree from the University of Michigan and relocated to Boston to begin a new journey with an IT market research firm—Yankee Group.
Dave Portnoy's Career and Pop Culture Blog
The answer to the question "Who is Dave Portnoy?" is detailed as he is a jack of all trades. In 2003, after four years, Portnoy departed from the Yankee Group and established the famous blog Barstool Sports. Initially, Barstool became a compact four-page sports newspaper, which Portnoy distributed in the Boston metropolitan area, street corners, and subway platforms with articles on gambling advertisements and fantasy sports predictions. The intention behind the newspaper was to resonate with young men and steer clear of political correctness. Some early advertisers included offshore betting websites like Partypoker, which unlawfully operate in the United States.
Portnoy was the sole author of the newspaper's content initially, but freelance writers, including Todd McShay, later contributed to his venture. Although the newspaper faced difficulties initially, it gained momentum in 2004 when Portnoy introduced photos of women in bikinis on the front page. Subsequently, in 2007, Barstool expanded its landscape to a blog, mainly writing about pop culture and sports.
Related: Did Ariana Grande get a divorce?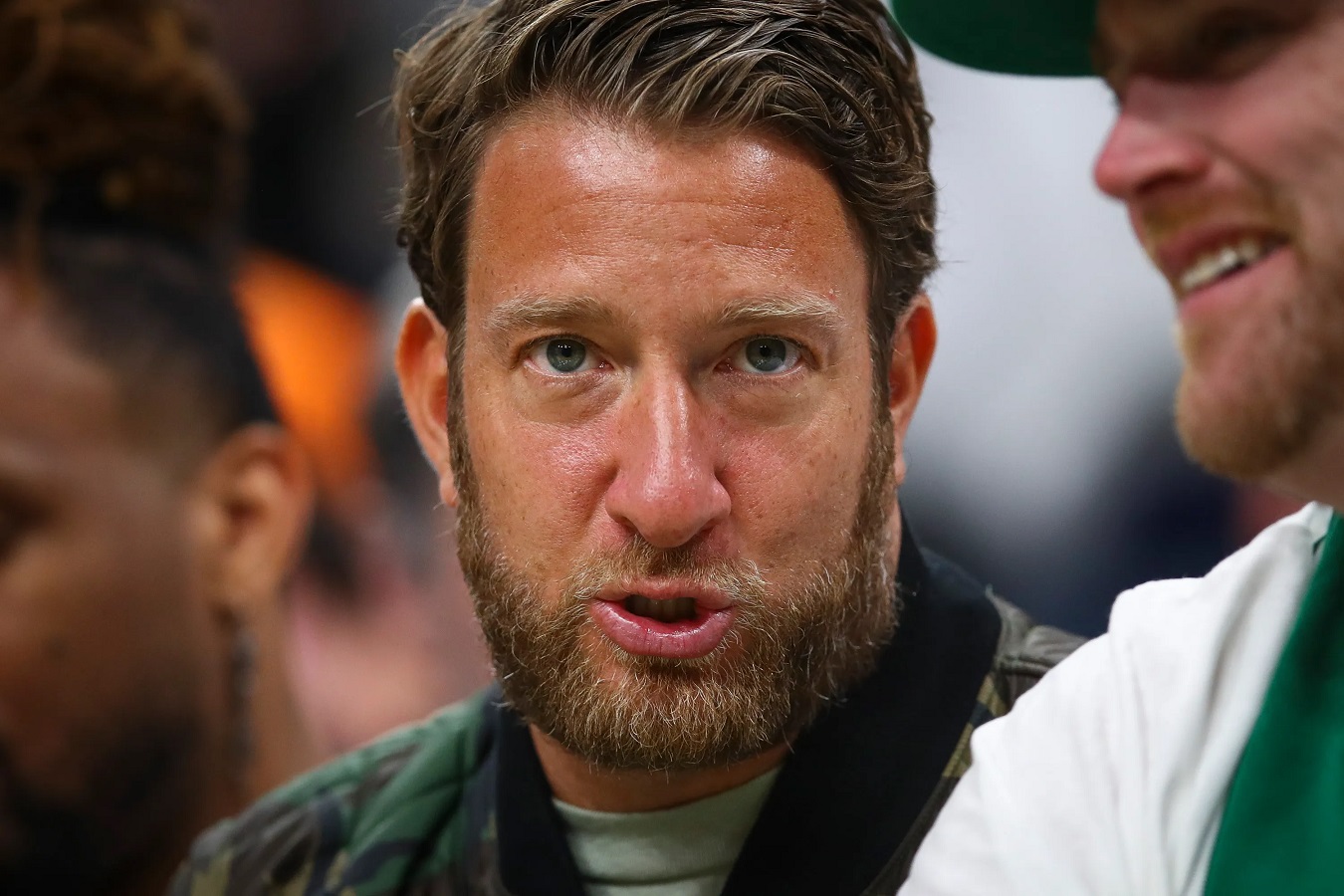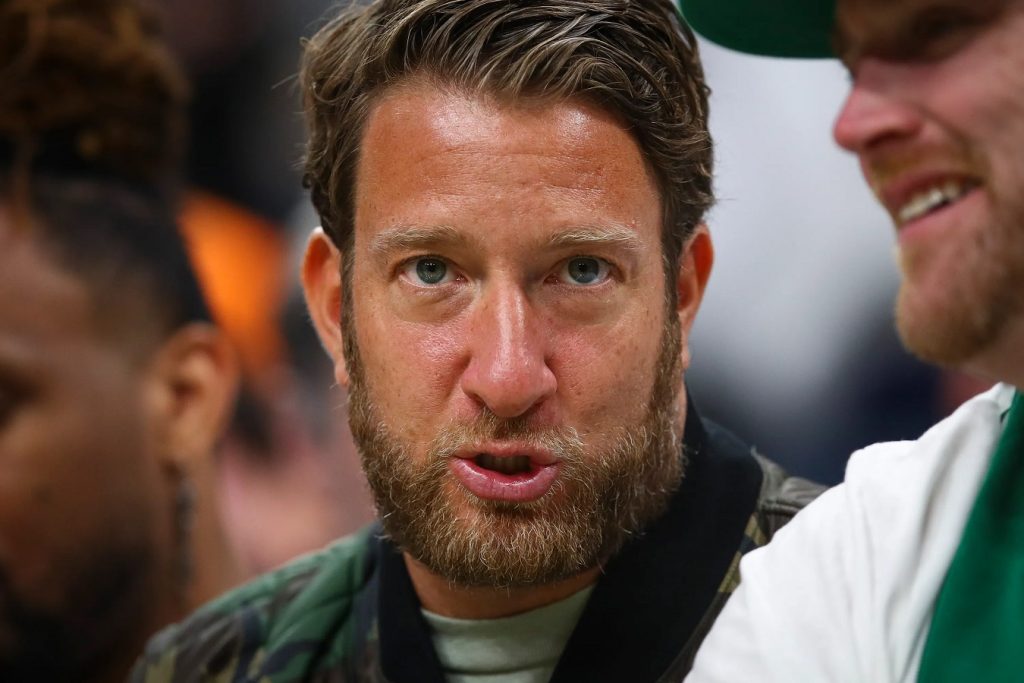 Controversies Surrounded the El Presidente
Over time, Portnoy carefully developed his identity as "El Presidente," a straightforward and honest individual. Young men warmly embraced his writing, making the publication a consistent part of bro culture. He gained a reputation for his fearless and bold demeanour but faced backlash for blog entries and hurtful remarks aimed at women and different groups. Several times he asked for roubles articulating uncensored thoughts. In 2010, he jested about women being raped, saying, "If you are a size six and you are wearing skinny jeans, you kind of deserve to be raped, right?" Similarly, in 2016, he used the inappropriate term "nigg*r" in a Barstool video, which he subsequently regretted, apologizing publicly.
Dave Portnoy's Pizza Reviews
He was introducing 'One Bite with Davey Pageviews,' an online sensation Portnoy created that flipped multiple eateries' business dynamics. Portnoy embarks on a global quest to assess pizza parlours in this captivating series. His journey began in 2017, aiming to critique every Manhattan pizzeria. Notably, the show occasionally welcomes celebrity guests. As Portnoy is famously stringent in his ratings, the fortunate few that won his approval underwent a remarkable surge in popularity. These restaurants became a must-visit destination for countless enthusiastic Barstool fans, as it was "viral, becoming a can't-miss attraction for legions of young, loud, and often inebriated Barstool diehards." He also launched his frozen pizza brand, One Bite Pizza, in 2021.
Related: Are Zendaya and Tom Holland Still Together?
Repurchasing of Barstool Sports
David Portnoy, the person who started Barstool Sports, has taken back control of his media company from Penn National Gaming. This happened on Tuesday, but we don't know how much the deal was worth. Penn got the rest of Barstool Sports in February and said it was worth $606 million. Before that, in 2020, Penn only owned a small part of the company.
Back in January 2016, a company owned by Peter Chernin called The Chernin Group got most of Barstool. Then, in 2020, Penn National Gaming bought 36% of Barstool Sports for $163 million. This included $135 million in money and $28 million in "convertible preferred stock." But then, in February 2023, Penn bought the rest of Barstool for $388 million. However, in August 2023, David Portnoy regained ownership of Barstool.
Just recently, on Tuesday, David Portnoy, who created Barstool Sports in 2003, said that Barstool and Penn are going their ways. Penn gave up its ownership in exchange for some rules that stopped them from competing. At the same time, Penn sold Barstool; they also teamed up with ESPN, which is owned by Disney, for online sports betting. This was all part of a significant partnership worth $2 billion between ESPN and Penn Entertainment. This partnership means that in 16 states, ESPN Bet will replace Barstool Sportsbook.
Allegations of Infringement of Consent, Sexual Encounters, and Legal Issues
In November 2021, Business Insider initially reported on claims from women who accused Portnoy of engaging in aggressive and humiliating physical encounters. The article from the publication included fresh allegations from an individual named Kayla. According to her, Portnoy's behaviour escalated over multiple encounters involving slapping and choking during romance.
She mentioned, "A little bit of choking can be exciting, but this was excessive". She also described the experience as terrifying, explaining that the lack of air induced panic.
Other accusations against Portnoy included claims that he shared vulgar videos of himself with other women. Portnoy stated in his comprehensive response that all romantic encounters were consensual and continued after the accusers allegedly felt intimidated. He supported his argument by sharing screenshots of explicit text conversations with some of those who were said to be behind those allegations.
Additionally, three more women claimed that Portnoy secretly filmed their intimate encounters without consent. Shockingly, one woman even asserted that during a particularly aggressive incident caught on camera, Portnoy caused her physical harm by breaking her rib.
However, Dave Portnoy, on his part, firmly denies ever recording anyone without their consent. He also published a detailed blog post in which he refuted the allegations and stated his intention to sue both Business Insider and the writer, Julia Black.
In response to the article's publication, Portnoy said, "Someone needs to be the person who stands up and says that's enough. A person willing to endure personal consequences to ensure those who oppose him face the same fate. I have no hidden motives and am committed to seeking retribution."
Dave Portnoy further declared, "Because if I've mentioned it once, I've mentioned it countless times. I'm prepared to sacrifice my reputation as long as those I hold resentment towards face the same downfall alongside me. I won't agree to a settlement. No amount of money could persuade me to back down from pursuing justice. I won't rest until I've eradicated the credibility of these individuals."
Related: Bella Hadid breakup With Marc Kalman after the Model Entered 'Grounding' Rehab