The on-screen couple from Marvel's Spider-Man film series, Zendaya and Tom Holland, are still together. The chemistry between Zendaya and Tom Holland, evident both on and off the screen, had fans speculating about their relationship since their first appearance in Spider-Man: Homecoming. Although they initially denied dating rumors, the couple is now open about their relationship, and fans couldn't be happier.
Are Zendaya and Tom Holland Still Together?
For Spider-Man enthusiasts, the news is a cause for celebration, as Zendaya and Tom Holland are dating in real life. The couple is no longer keeping their personal life under wraps, and they have been seen together in various public places and events. Their recent outing in London, where they were spotted shopping for furniture, is a testament to the strength of their relationship.
Tom Holland acknowledged Zendaya's support in a recent interview for his TV series, The Crowded Room. He shared how his intense role in the show was overwhelming, but having Zendaya by his side made a significant difference. The actor playfully mentioned how Zendaya tolerated his bangs for ten months, revealing the playful and loving dynamic between the couple.
Their social media interactions further affirm their love for each other with occasional posts and comments, especially on special occasions like birthdays. With their public appearances and affectionate gestures, there's no doubt that Zendaya and Tom Holland are together and deeply in love.
Related: Did Ariana Grande get a divorce?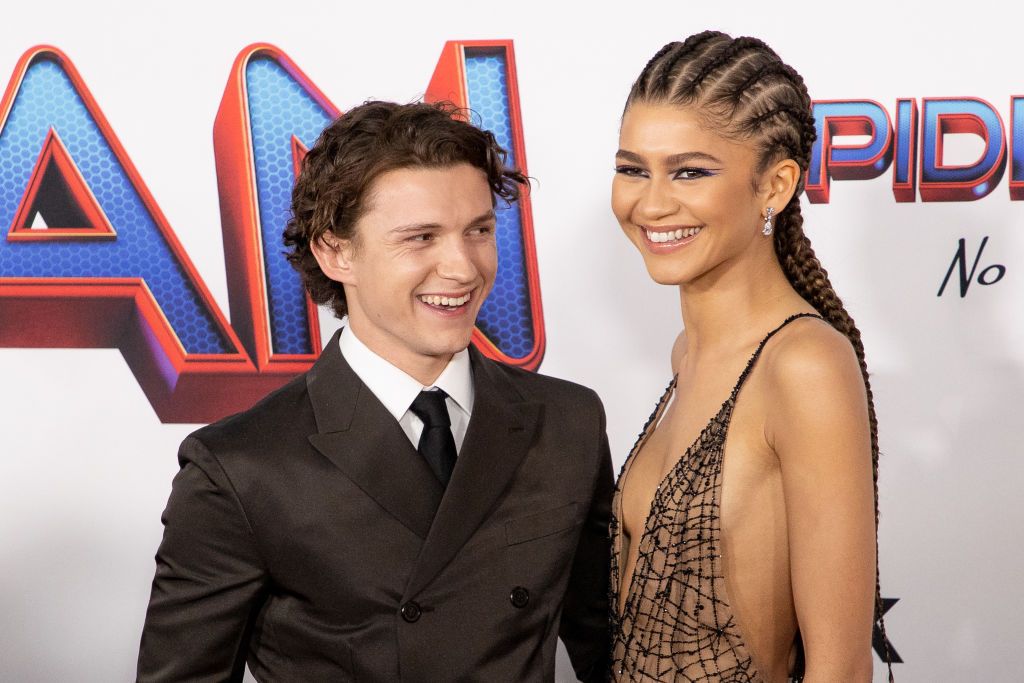 Related: Who is Riley Gaines' Husband?
Zendaya and Tom Holland Relationship Timeline
The Hollywood power couple first crossed paths in 2016 during Zendaya's audition for Spider-Man: Homecoming. Their friendship blossomed rapidly, and when asked about their relationship status, they playfully referred to each other as best friends. The actual start of their romantic involvement remains shrouded in mystery, but it is evident that they have been together for some time now.
After witnessing their incredible on-screen chemistry, fans couldn't help but root for them to be more than just friends. However, the duo maintained a veil of secrecy around their relationship for a considerable period. It wasn't until 2021 that they became more open about their love for each other.
In a moment of vulnerability, their relationship was exposed to the world when paparazzi photographed them kissing in a car. This unexpected invasion of privacy prompted Tom Holland to express how they felt robbed of their personal space. Nonetheless, it also led them to embrace their relationship more openly, publicly appearing and sharing affectionate moments on social media.
From exchanging loving comments on each other's posts to wearing hockey jerseys with each other's names, Zendaya and Tom Holland's love story has been unfolding in front of the public eye. In 2023, they were seen together in public outings, from shopping and dining to attending events like the Nita Mukesh Ambani Cultural Centre's gala in Mumbai, India.
As their love story continues to capture the hearts of fans worldwide, Zendaya and Tom Holland's journey together is a testament to the power of love that transcends both reel and real life.
Related: Bella Hadid breakup With Marc Kalman after the Model Entered 'Grounding' Rehab