Riley Gaines' husband has recently gained a lot of attention after she shared her wedding pictures with cute lovey-dovey captions. Riley's life has been extensively documented as she is a spectacular swimmer who has won several championships! She is an NCAA silver medalist and 2022 SEC champion. Additionally, Gaines was also awarded the title of SEC Female Scholar-Athlete of the Year in 2022! Her massive success and Saving Women's Sports campaign have made her an extremely popular swimmer with millions of supporters! 
So who is Riley Gaines' husband? When did they get married? Find out below. 
Riley Gaines Husband 
Riley Gaines' husband is Louis Barker. He has been her boyfriend for a very long time and the two got married on May 29th, 2022.
Riley recently shared pictures with her husband on her Instagram page @rileygbarker with the caption, 
"So this means I get to call @louis_charlie_barker my husband forever? Lucky me! You make me a better person every day and I couldn't be more thankful for you and your unconditional love. 🤍 I got myself a country British boy, brb living every girl's dream 🥵"
Riley Gaines' husband and she have kept their personal life extremely private. Hence, we do not know much about Riley Gaines' husband at the moment. 
Related: What is Carla Diab's Net Worth? Who is She Dating?
Who is Riley Gaines? 
Riley Gaines is a professional swimmer from the United States. She regularly participates in several female competitions. She attended the University of Kentucky because of its spectacular swim team! 
Gaines displayed her spectacular swimming skills from a very young age! By the time she was 12, she was already better than the students in her age group and stood out because of her incredible technique and speed. Moreover, she also excelled in all other aspects of her educational journey! 
She attended Tennessee high school and established herself amongst the most dominant swimmers in the school's athletics history! She even won seven state individual titles and shattered countless records.
The support of Riley Gaines' husband helped her reach great heights in her career. We've mentioned a few of her achievements in the past years below. 
SEC Female Scholar-Athlete of the Year 2022 

All-America in 200 free 2022

All-America Honorable Mention in 200 fly, 400 medley relay, 800 free relays 2022 

SEC champion in 200 free and 200 fly, silver medalist in 800 free relay, and bronze medalist in 200 medley relay and 400 medley relay 2022 

NCAA silver medalist in 800 free relay 2021

SEC silver medalist in 800 free relay 2020 

SEC All-Freshman Team 2019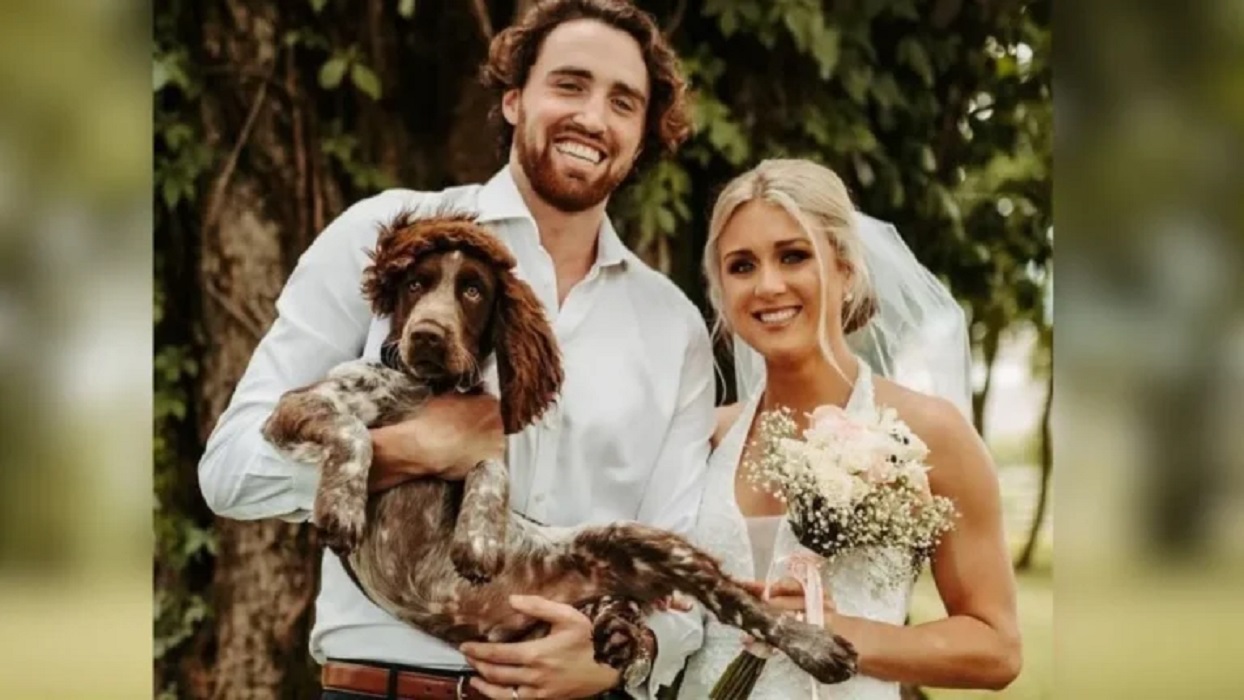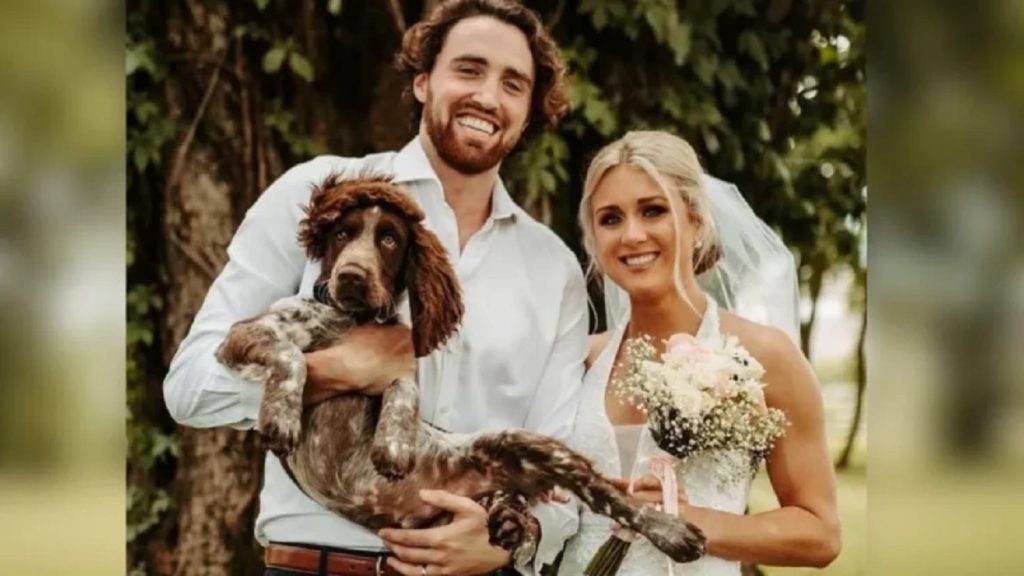 Related: Is Ariana Grande Getting A Divorce?
Riley Gaines Saving Women's Sports Campaign
Riley Gaines is the leader of the Saving Women's Sports Campaign. She is a firm advocate of maintaining the integrity of single-sex sports and several other female athletes support this sentiment.
In November 2021, Gaines shared her concerns about the female swimmer who set a national record in the 200-yard freestyle. Her concerns revolved around the inclusion of male-bodied athletes in competitions for women. 
According to Gaines, the integrity of female sports is compromised when biological males compete in the sports of women. It also makes women more vulnerable. She also emphasizes that her objections are not personal! They aren't directed at transgender individuals. She only opposes athletic governing bodies allowing male-bodied athletes to compete in women's sports.
Her beliefs are shared by several other athletes in Ivy Leagues and the SEC. They all want to preserve women's sports spirit and make sure that they are fair and competitive.
Related: 40+ Celebrities Who Have the Most Successful Relationships