It is always revitalising to witness the enduring love stories of celebrities in the enchanting realm of Hollywood. Amidst the fleeting romances and broken hearts, these incredible luminaries have also provided us with a staunch reason to believe in love. Their long-standing unions have persuaded us to find solace and joy in our partners. Also, behind the fascinating lights and glamorous façade of the entertainment industry, these icons have established bonds that withstand the pressures of fame and glory. Their tales of commitment, resilience, and unfaltering support inspire us. They strengthen our beliefs and remind us that true love knows no boundaries. So, come with us on a journey through the hallowed halls of Hollywood's successful relationships to experience how love conquers all and touches hearts in the most profound ways.
Harrison Ford and Calista Flockhart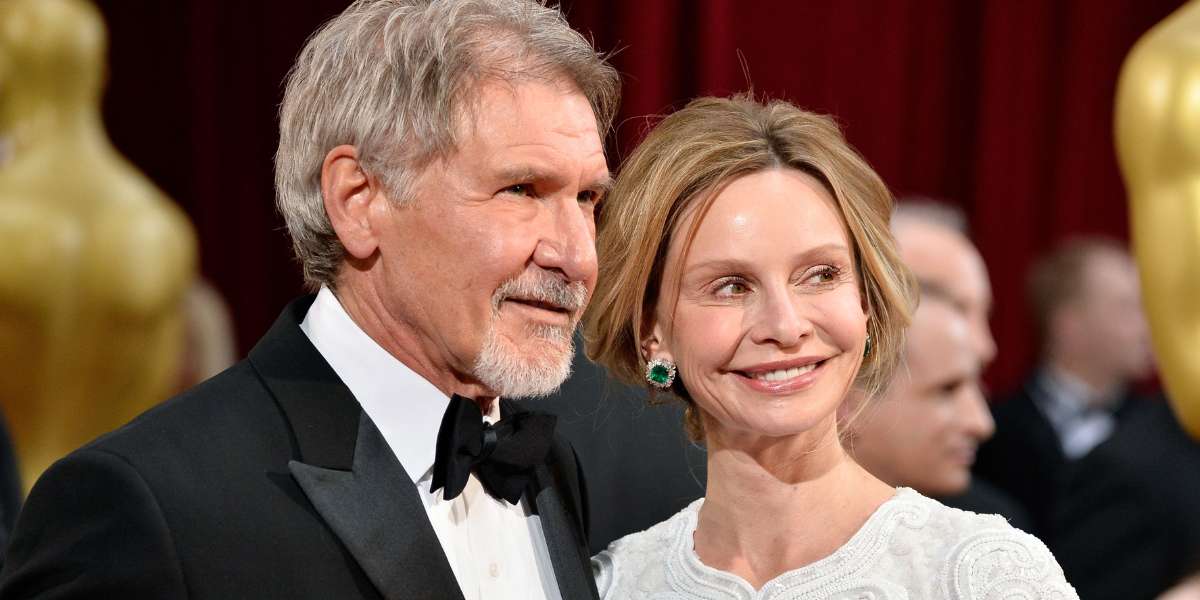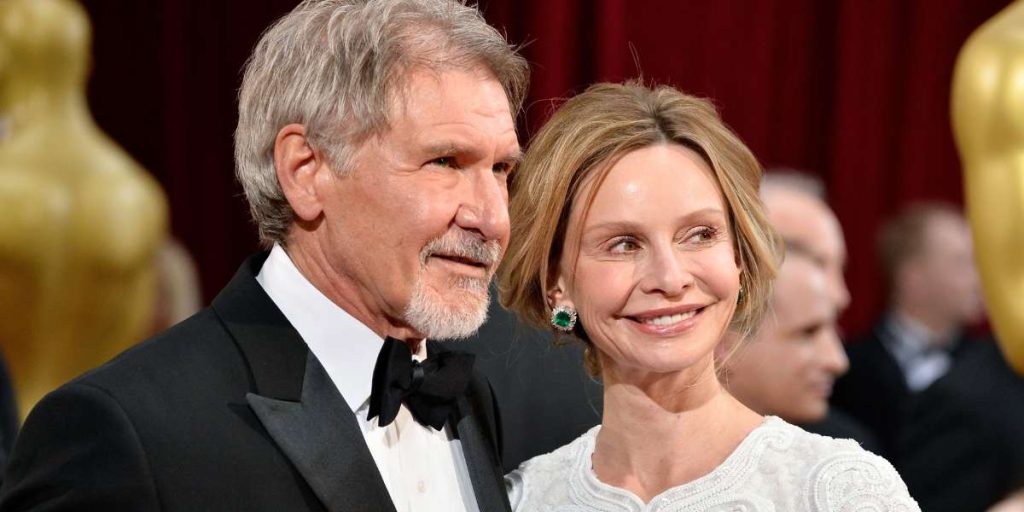 Harrison Ford and Calista Flockhart are engaged in a successful relationship. At the 2002 Golden Globe Awards, Harrison Ford interacted with Calista Flockhart for the first time. They dated for eight years before tying the knot when Mr. Ford proposed to Calista on Valentine's Day weekend in 2009. However, a year passed, and the couple got married on June 15, 2010, in Sante Fe, New Mexico. It has been thirteen years of happily ever after. Moreover, they reside on an 800-acre ranch with their adopted son, Liam, in Jackson, Wyoming.
Tom Hanks and Rita Wilson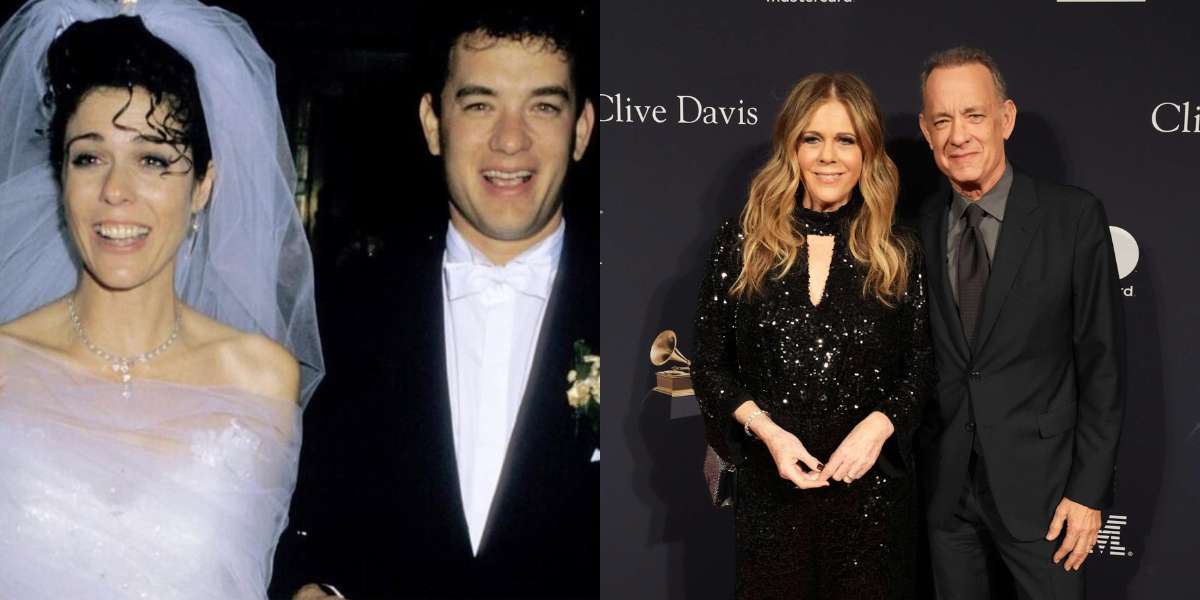 Hanks met actress Rita Wilson on the set of the TV comedy Bosom Buddies in 1981. In 1985, they reunited on the set of Volunteers. The couple got married in 1988 and are raising their two sons together. Wilson has Greek and Bulgarian ancestry and is also a member of the Greek Orthodox Church. Before marrying her, Hanks converted to her faith. They have been together through thick and thin, from Mrs. Hanks' breast cancer to suffering from COVID-19. They are co-parenting two sons, Chet and Truman. 
Beyoncé and Jay-Z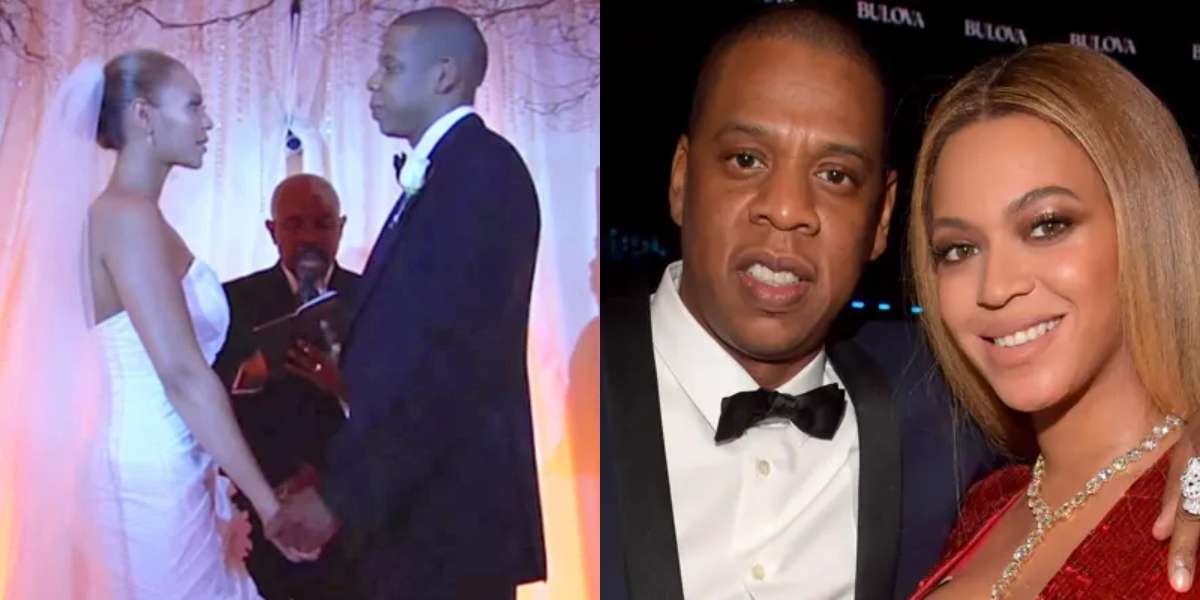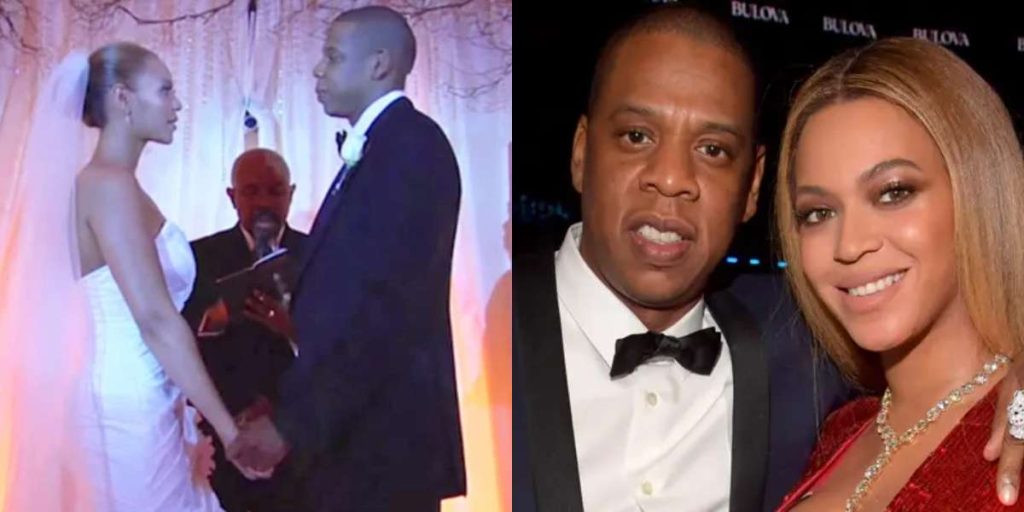 Beyoncé and Jay-Z are the hearts of the music world, and the iconic couple has been together for more than 20 years. The duo collaborated on the song "03 Bonnie and Clyde," and Beyoncé appeared to be Jay-Z's leading lady. However, rumors erupted, fueling speculation regarding their relationship. The lovebirds got married secretly on April 4, 2008, and they have spent 15 years together as a married couple. Also, they are parents to three kids, namely Blue Ivy and twins Sir and Rumi. 
Will Smith and Jada Pinkett Smith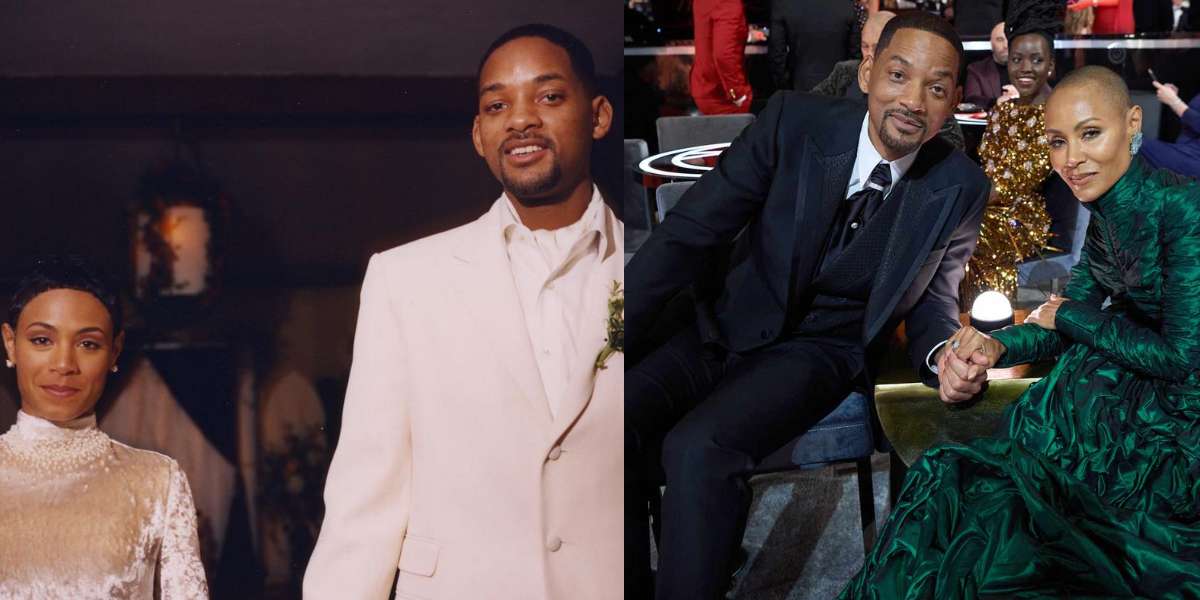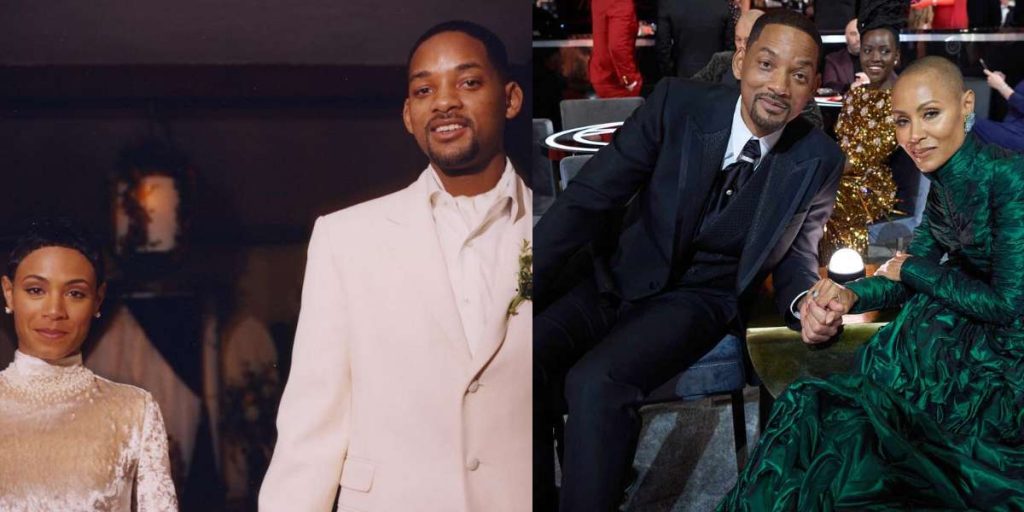 Smith wed actress Jada Koren Pinkett on December 31, 1997, and it has been almost 26 years since their relationship began. They first met when Jada Smith auditioned for a role in The Fresh Prince of Bel-Air as Smith's girlfriend. However, the couple has been involved in unusual practices in their commitment and jokingly call their marriage "a bad marriage for life." Together, they have two children, Jaden Christopher Sure Smith and Willow Camille Reign Smith. 
Ryan Rodney Reynolds and Blake Lively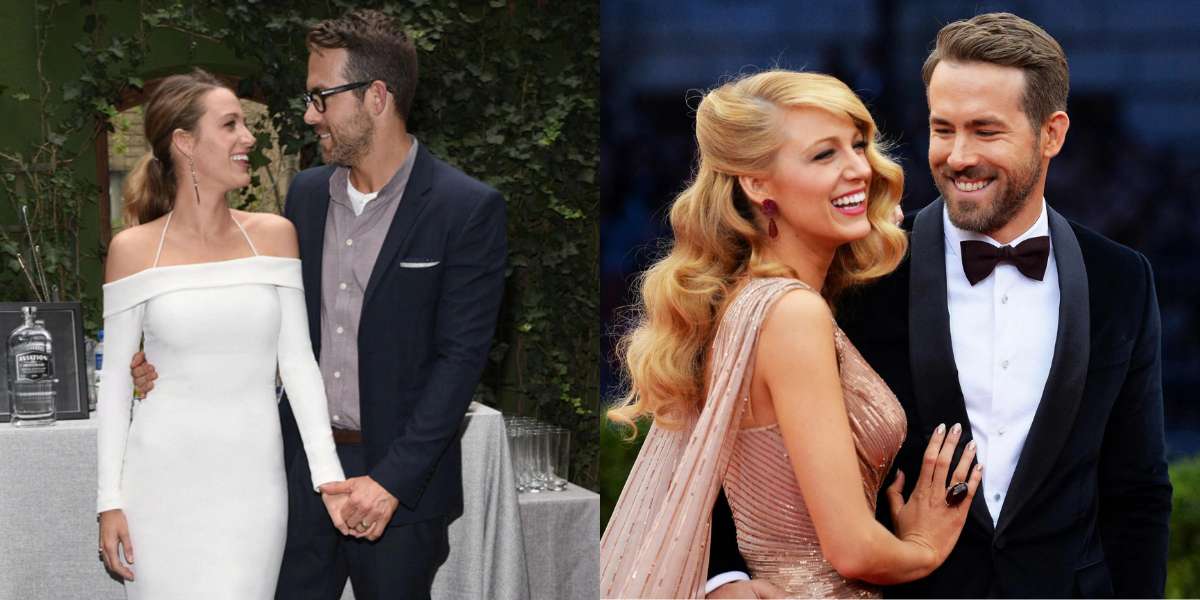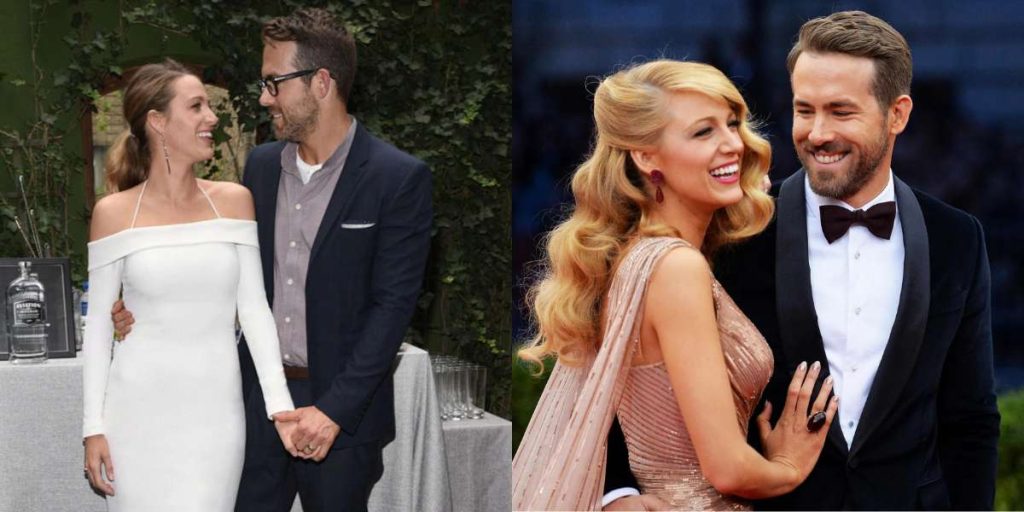 As Blake's surname suggests, Ryan Reynolds and Blake Lively have become one of the most well-loved and funniest couples in Hollywood. They married on September 9, 2012, at Boone Hall Plantation, South Carolina, after completing one year of dating, which started in October 2011. Their relationship has successfully completed twelve years, and they have four kids.
Moreover, Ryan and Blake met each other on the set of Green Lantern in 2010. They co-starred in the movie and decided to spend the rest of their lives as husband and wife. This pair takes the internet by storm as it gives a major couple goals that never fail to captivate people.
Dax Shepard and Kristen Bell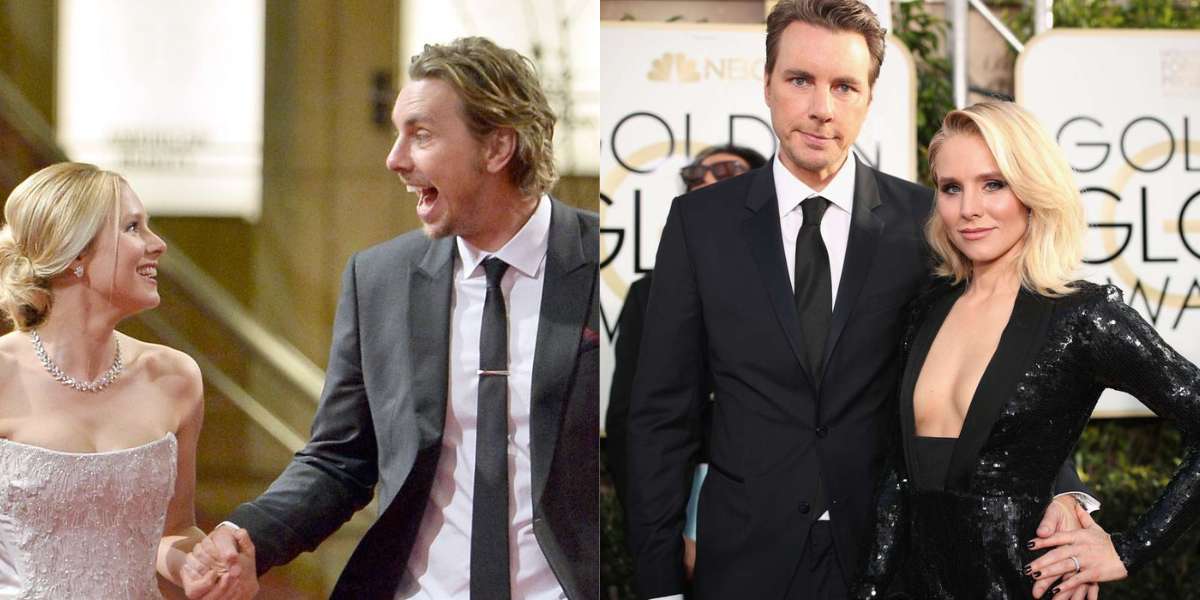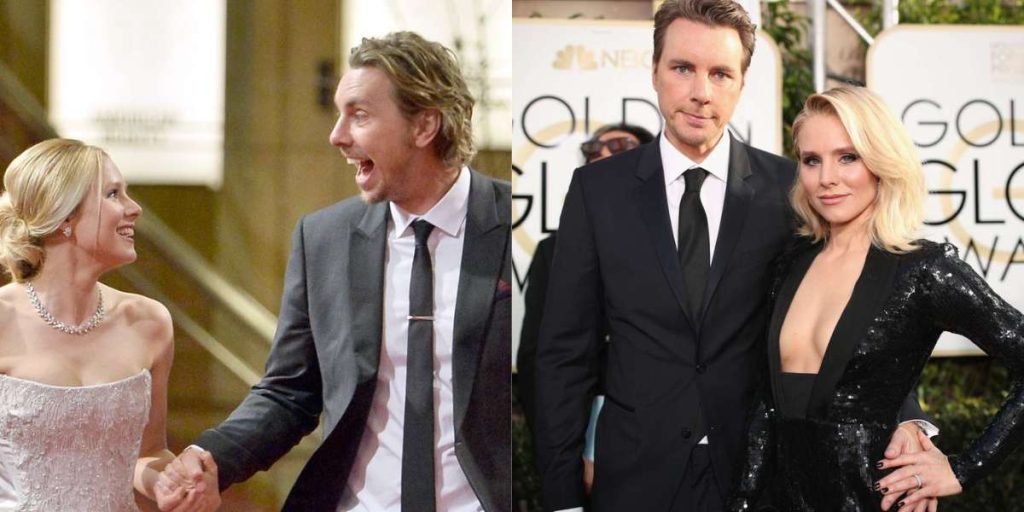 Dax Shepard and Kristen Bell came across each other at the birthday party of a common friend. They began dating towards the end of 2007 and publicized the news of their engagement in January 2010. Furthermore, the twosome delayed their wedding until the state of California made same-sex marriage legal. However, the Supreme Court ruled the legislation unconstitutional after reading Section 3 of the Defense of Marriage Act on June 26, 2013. After the verdict of the Supreme Court, Kristen Bell proposed to Dax Shepard on Twitter, which he euphorically accepted, and they united in wedlock on October 17, 2013, at the Beverly Hills County Clerk's Office. We are happy to see their two daughters, who are 9 and 8 years old, respectively.
Javier Bardem and Penélope Cruz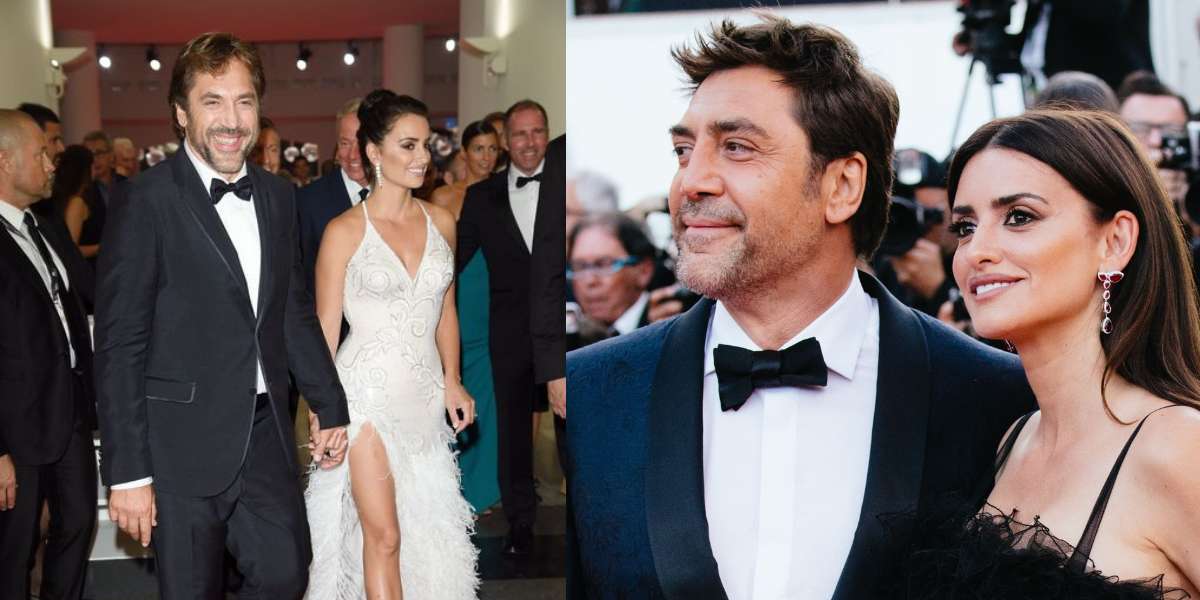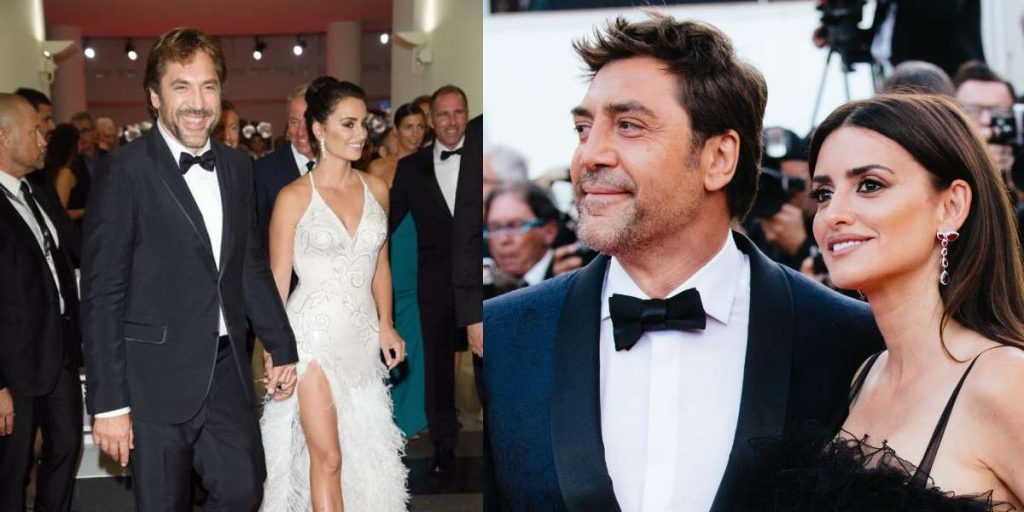 Javier Bardem and Penélope Cruz will celebrate their thirteenth anniversary in July, as the couple wed on July 2, 2010. In 1992, Penélope Cruz performed Silvia in Jamón opposite Javier Bardem and later co-starred in different projects. However, the actual love story caught everyone's eye when they began dating in 2007 and made living together certain three years later, in 2010, in a private ceremony at a friend's residence in the Bahamas. Now, they are mom and dad to two children: an older son named Leo Encinas and a younger daughter named Luna Encinas.
Julius Tennon and Viola Davis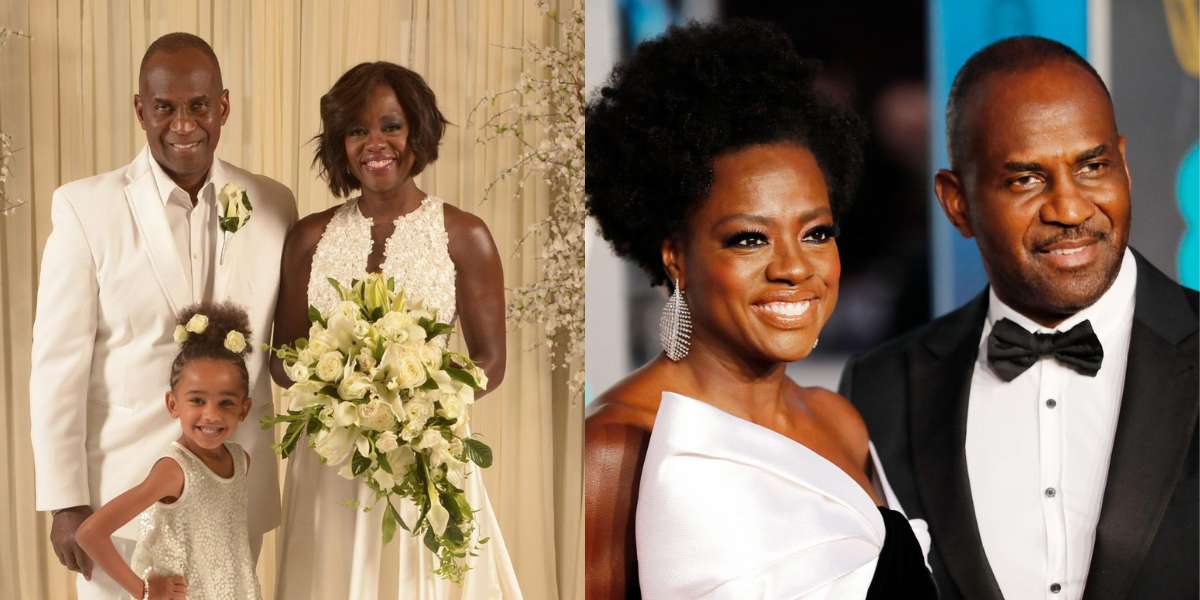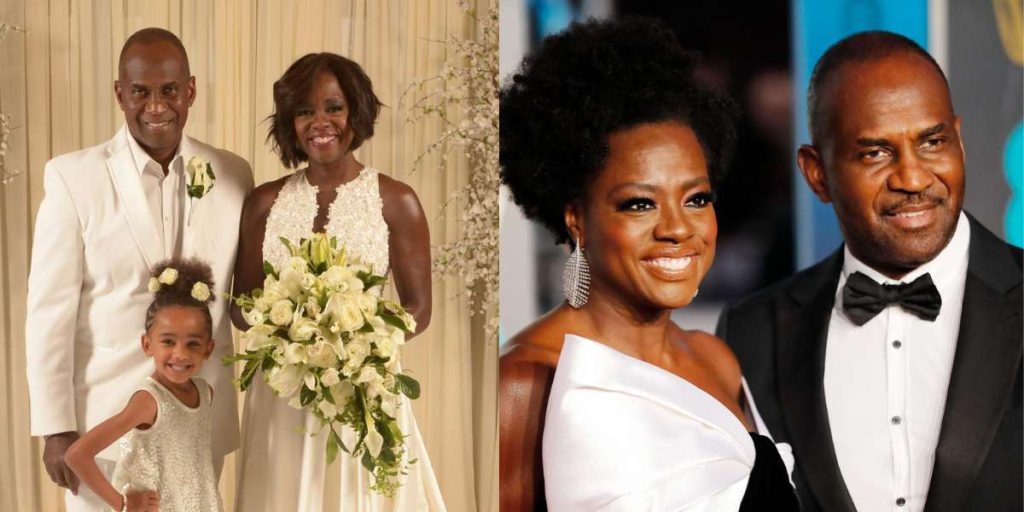 Viola Davis, a Triple Crown of Acting winner, married Julius Tennon. They appeared as a married couple in June 2003. The couple's twentieth anniversary is advancing, as July 2023 will mark two decades of togetherness, harmony, peace, and love in particular. Moreover, the most loved and respected couple in the entertainment fraternity adopted a daughter named Genesis in 2011. Also, Viola Davis is a stepmother to her husband's two children from his past relationships.
Kurt Russell and Goldie Hawn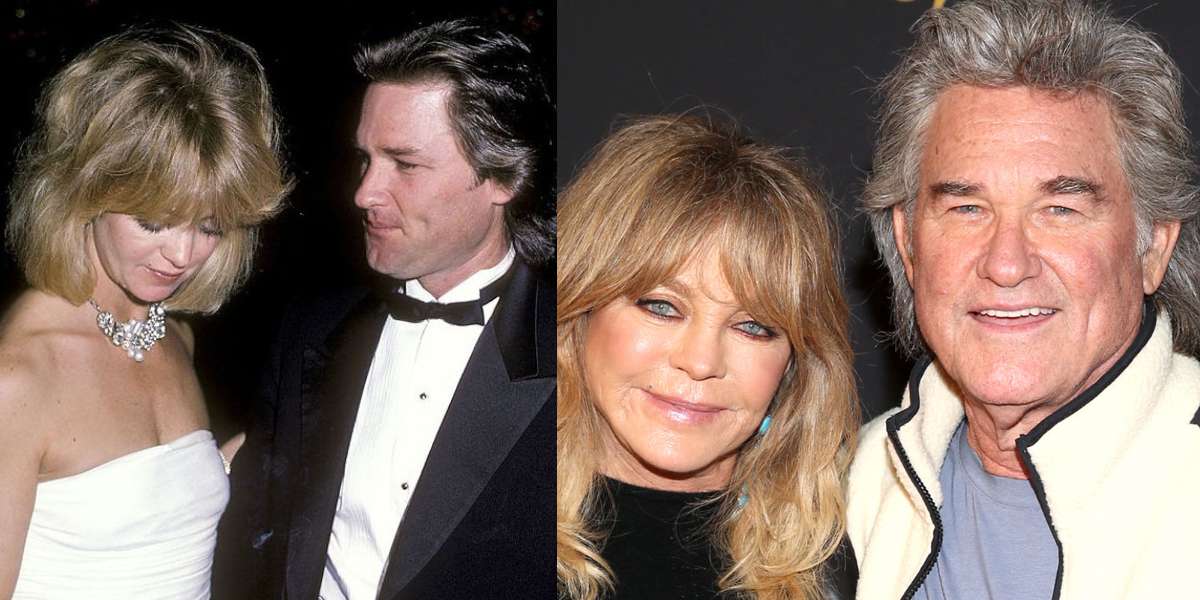 Kurt Russell and Goldie Hawn come to mind instantly when we ponder over the list of luminaries' successful relationships. The renowned actress has been in a relationship with Kurt Russell since Valentine's Day 1983. Moreover, they have not yet tied the knot; however, the couple has been together for nearly 40 years, as their first meeting was on the set of the 1983 film "Swing Shift." Since then, they went on their first date in 1983 and have never looked back. Their son, Wyatt, was born on July 10, 1986.
Furthermore, Goldie Hawn once stated about her relationship with her partner, "We would have been long divorced if [we'd] been married, and Russell and I chose to stay together and do not feel that marriage cements a relationship. We have done just perfectly without marrying."
Kevin Bacon and Kyra Sedgwick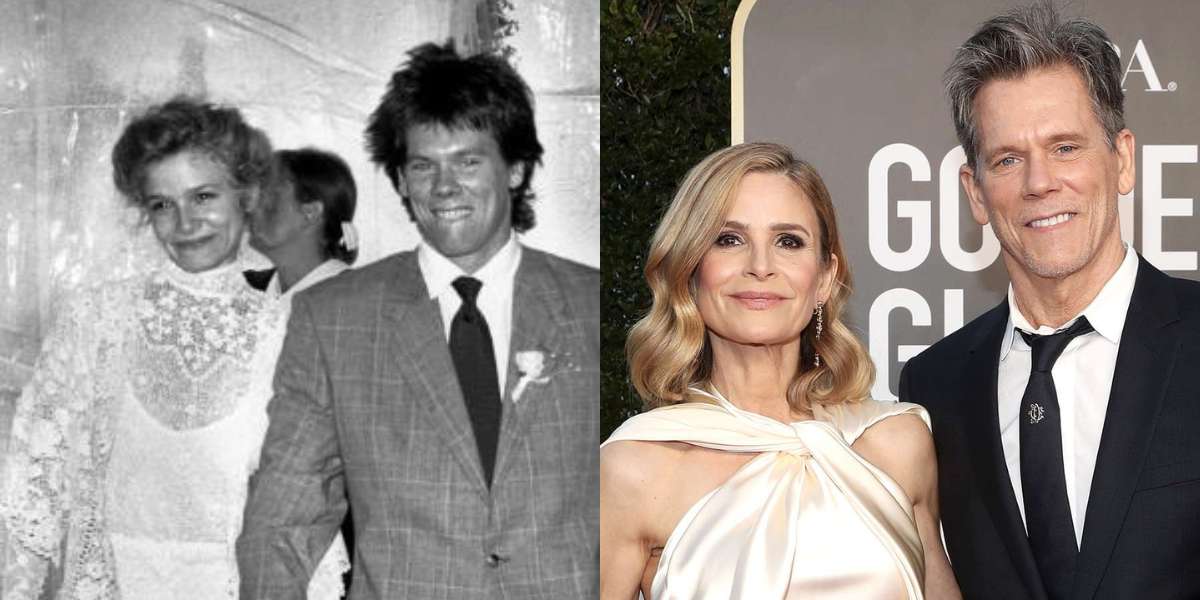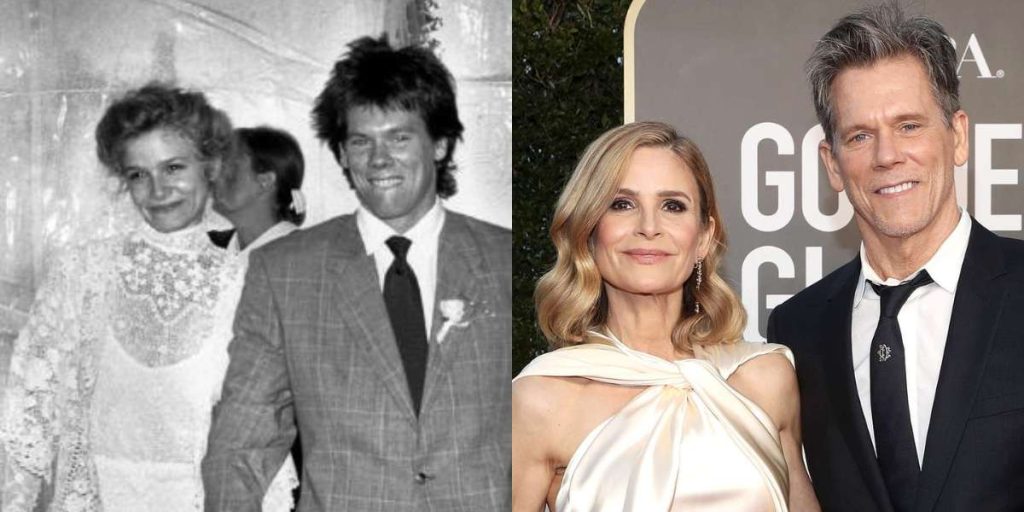 The couple of Kevin Bacon and Kyra Sedgwick is an emblem of devotion to love. The whole entertainment world looks up to them as they have built a strong institution of marriage over the past 34 years. After having first met on the set of PBS's adaptation of Lanford Wilson's "Lemon Sky," they got married after eighteen months on September 4, 1988. Now, the duo has two offspring: Travis Sedgwick Bacon and Sosie Ruth Bacon.
David Beckham and Victoria Beckham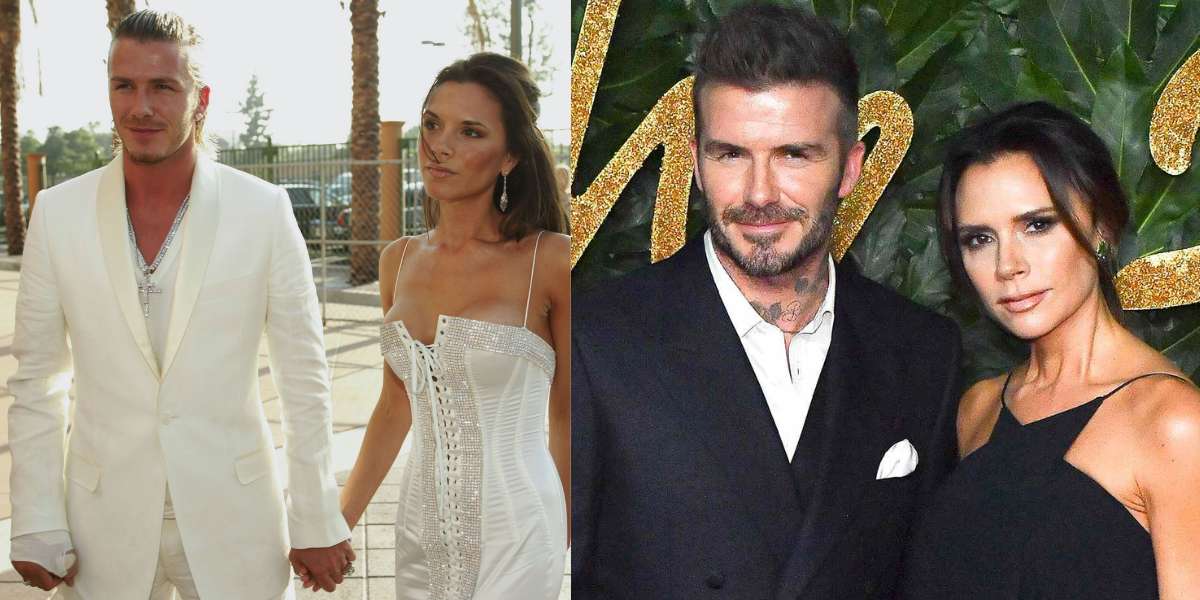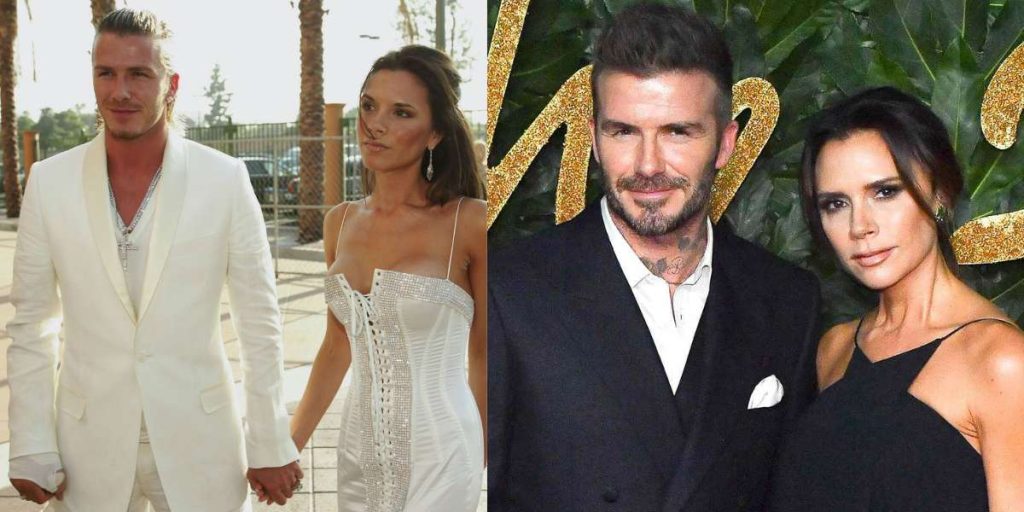 Victoria and David Beckham are one of the chicest couples. Victoria Adams's presence at Manchester United's 1997 match rang the bell for the eminent soccer player, and the two got together to cement their relationship on July 4, 1999.
Additionally, David Beckham proposed to Victoria on January 24, 1998, at Chestnut Restaurant, England, and they welcomed their first child four months before their wedding ceremony at Luttrellstown Castle in Ireland. The lovebirds are blessed with four children. 
Paul Thomas Anderson and Maya Rudolph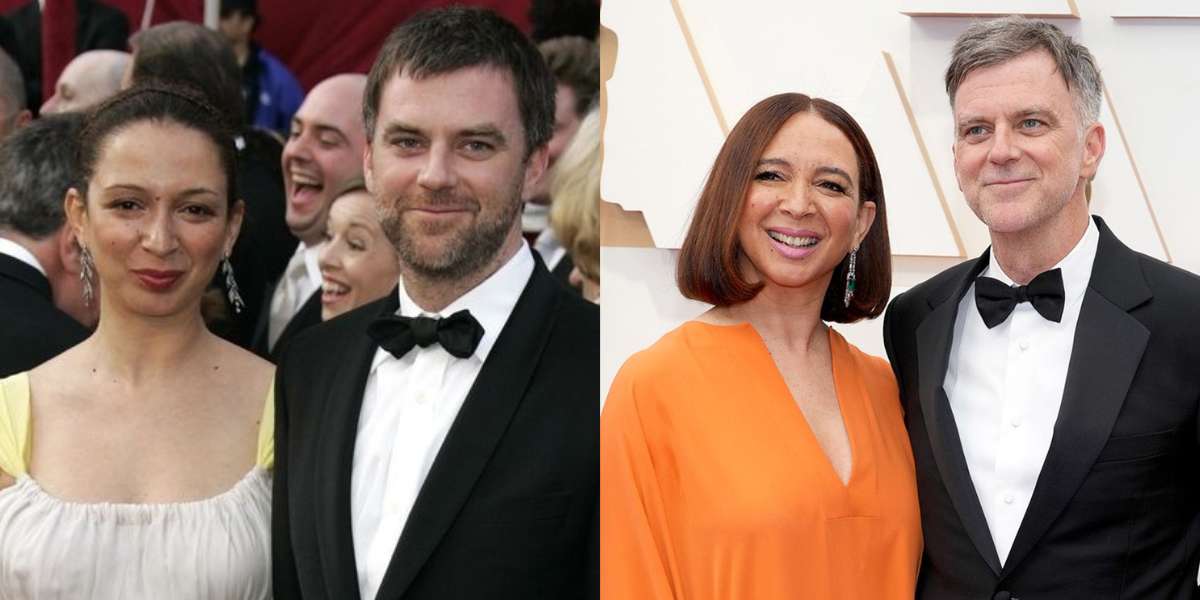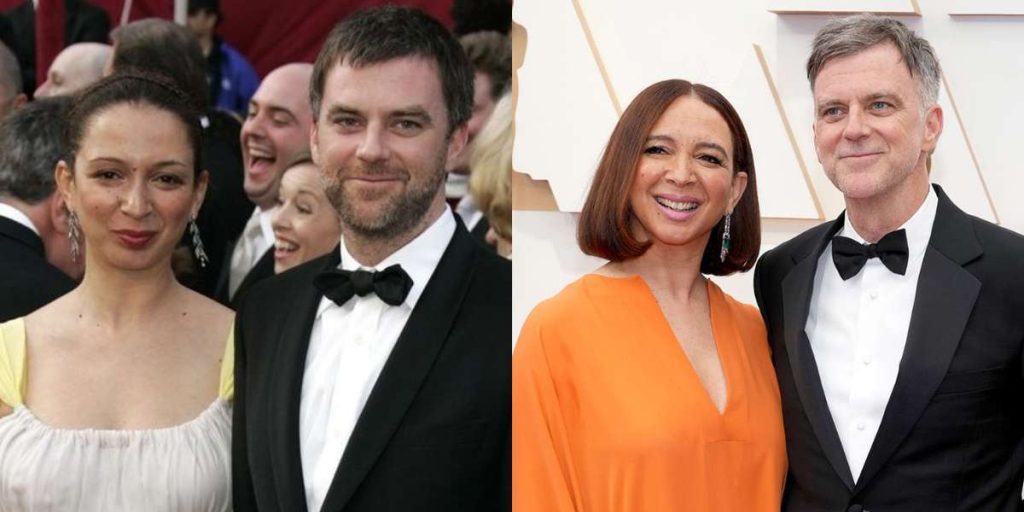 Filmmaker Paul Thomas Anderson has had an intimate relationship with Maya Rudolph since 2001, and they share four children. The couple has not yet registered their marriage, though Maya refers to Anderson as her husband. As the couple keeps the paparazzi at a distance, it is nearly impossible to ascertain the official status of their relationship.
Matthew Broderick and Sarah Jessica Parker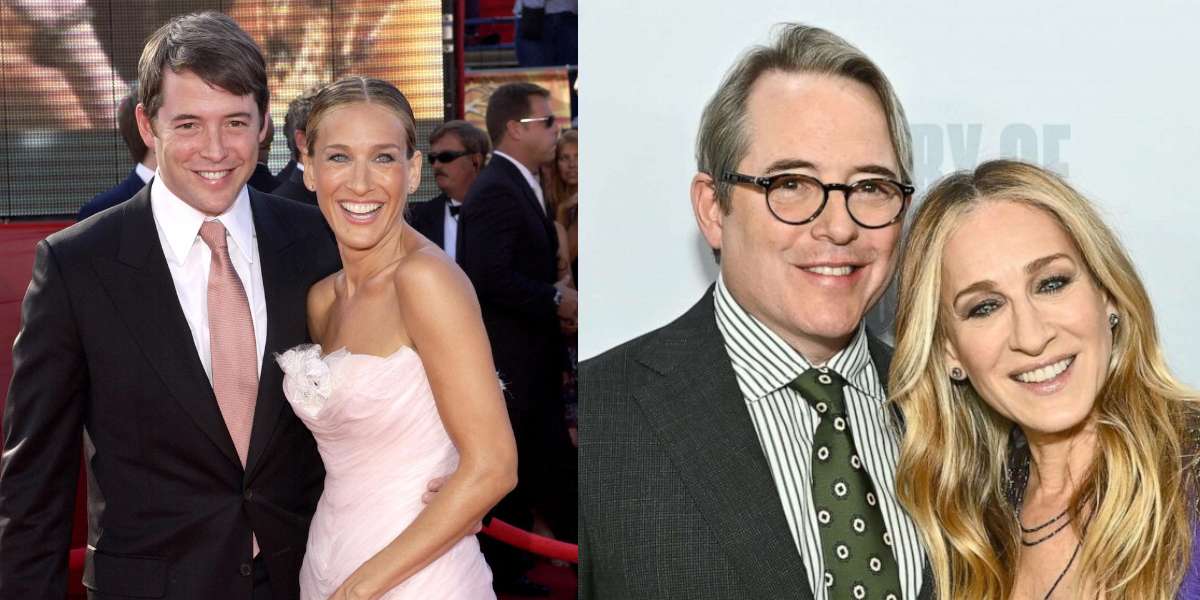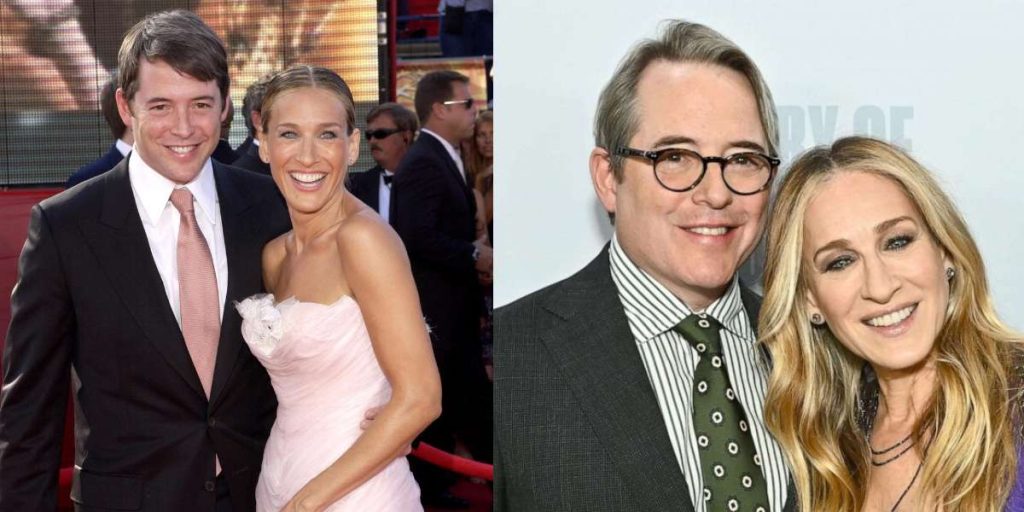 The names of Matthew Broderick and Sarah Jessica Parker come at the top of the list of long-lasting celebrity relationships. The elegant couple wed in 1997 after seven years of getting to know each other, first meeting in 1990 on Broadway. God has bestowed his benevolence upon them with the gift of three children. Mrs. Matthew Broderick has been eloquent about her affection for her spouse. She once expressed, "We're very devoted to our family and our lives. I love our life. I love that he's the father of my children, and it's because of him that there's this whole other world that I love."
LeBron James and Savannah Brinson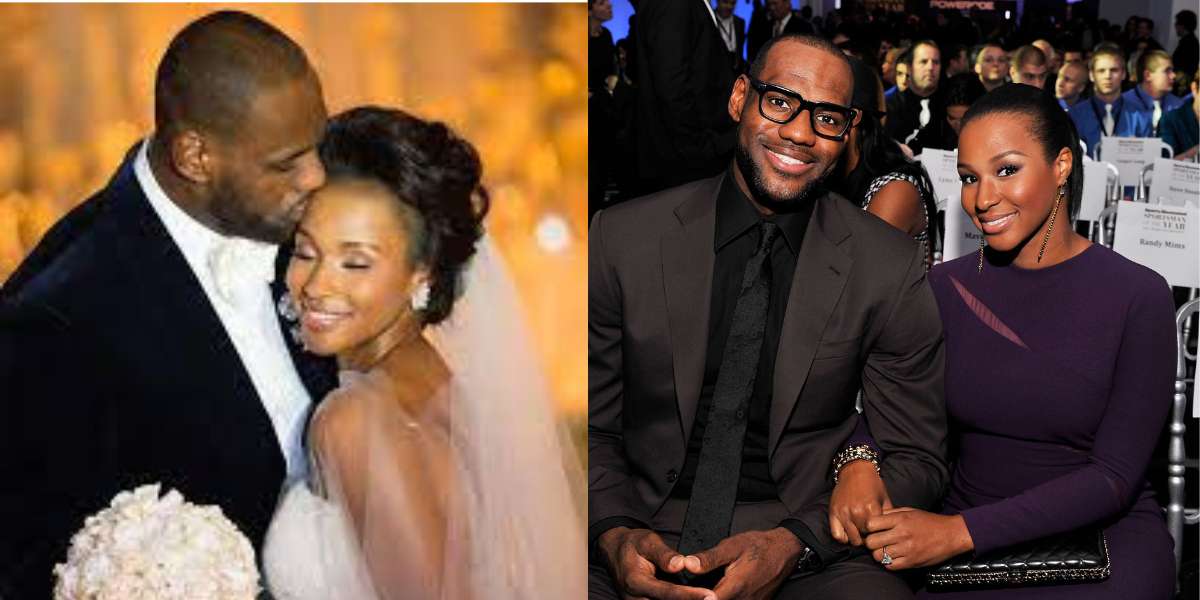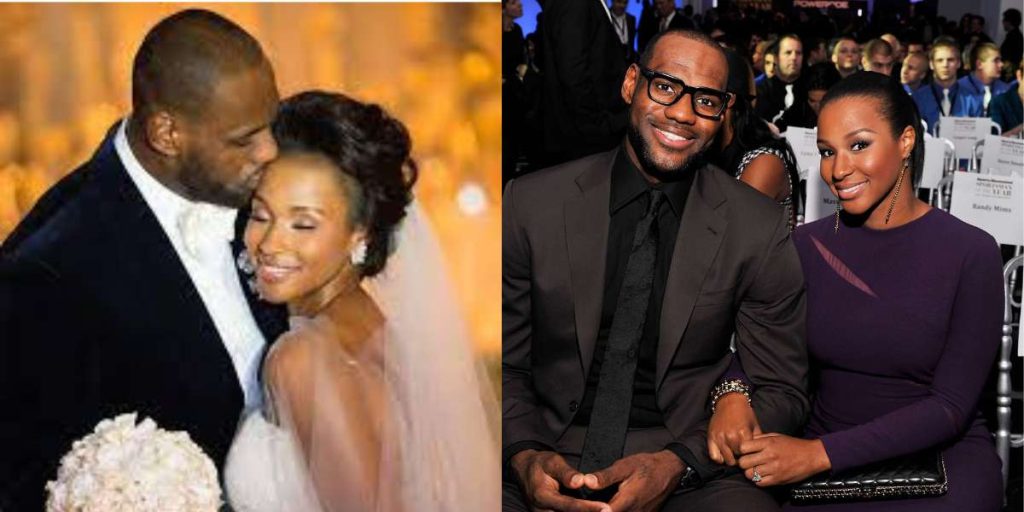 If you want to know a true example of love and a successful relationship, look no further than the relationship of LeBron James and Savannah Brinson. The affectionate couple has been in love since their high school days, long before James emerged as the NBA's leading light. In addition, they made their relationship legal in 2013 after welcoming two children and have expanded their family with a cute little baby girl since their marriage.
John Legend and Chrissy Teigen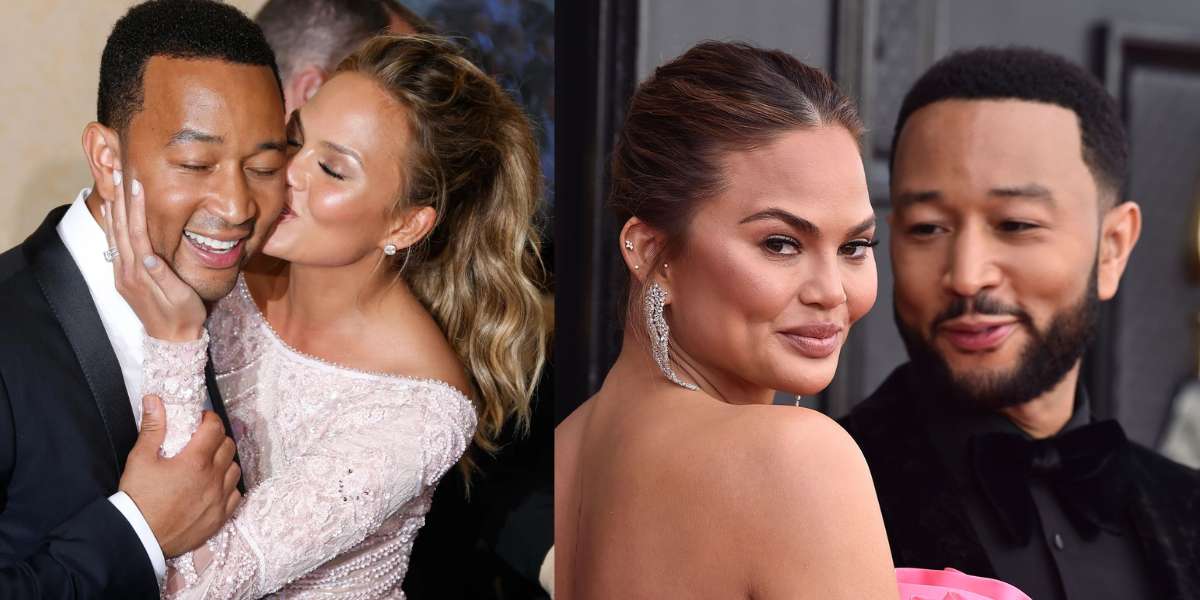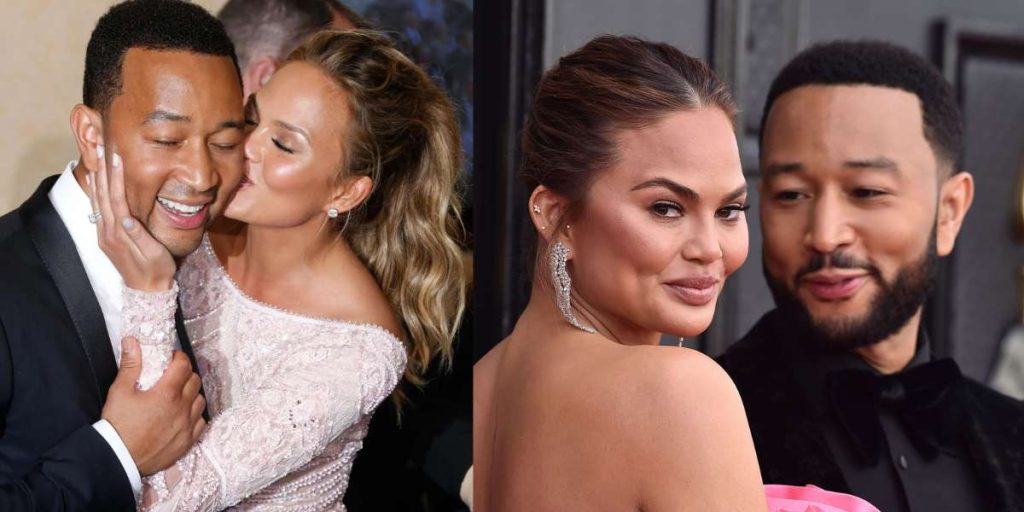 John Legend met model Chrissy Teigen in 2006 while filming a video for his song "Stereo." The two celebrities got engaged in December 2011 and got married on September 14, 2013, in Como, Italy. The music legend dedicated his song "All of Me" to his ravishing soulmate in 2013. Together, they have three children: two daughters and a son. The support they show for one another sets them apart in their circle.
Enrique Iglesias an
d Anna Kournikova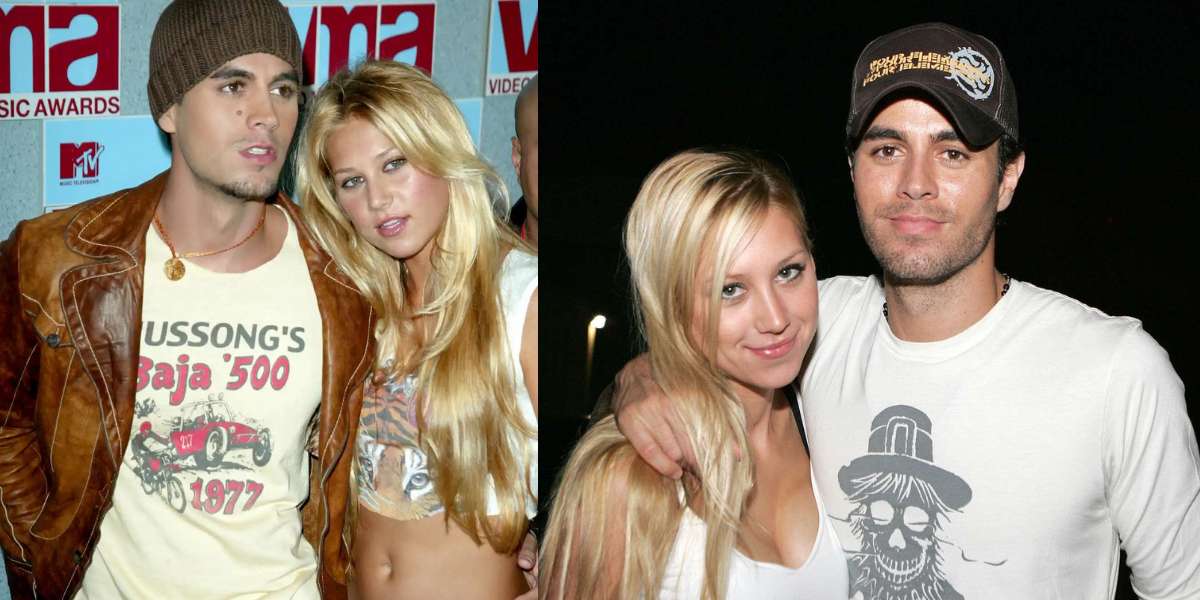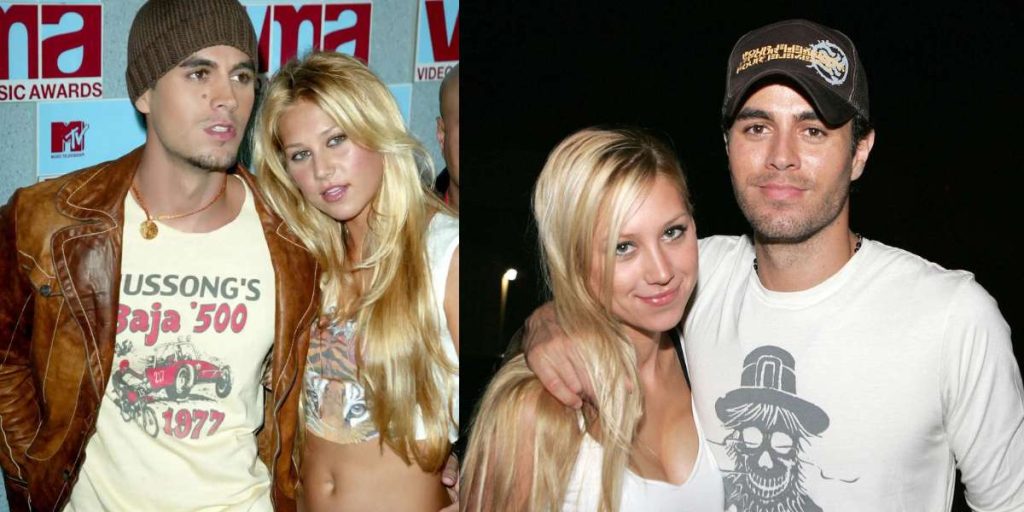 Millennials' favorite singer, Enrique Iglesias, always remains tight-lipped about his relationship with Anna Kournikova. Although they have established their names in their respective domains, fans do not drag the charming couple into their discussions because of their modest lifestyle. Like other stories, this pair also bumped into each other on the set of Enrique Iglesias's music video "Escape" in 2001 and instantly fell for each other. They have dated one another intermittently but now live happily ever after with three kids.
Stedman Graham and Oprah Winfrey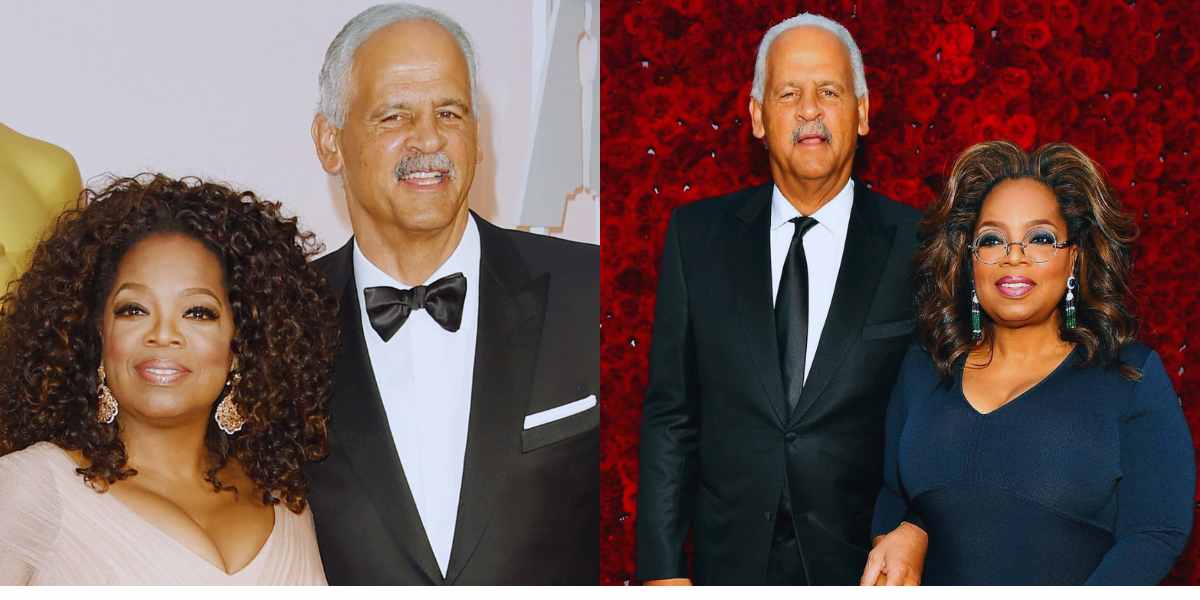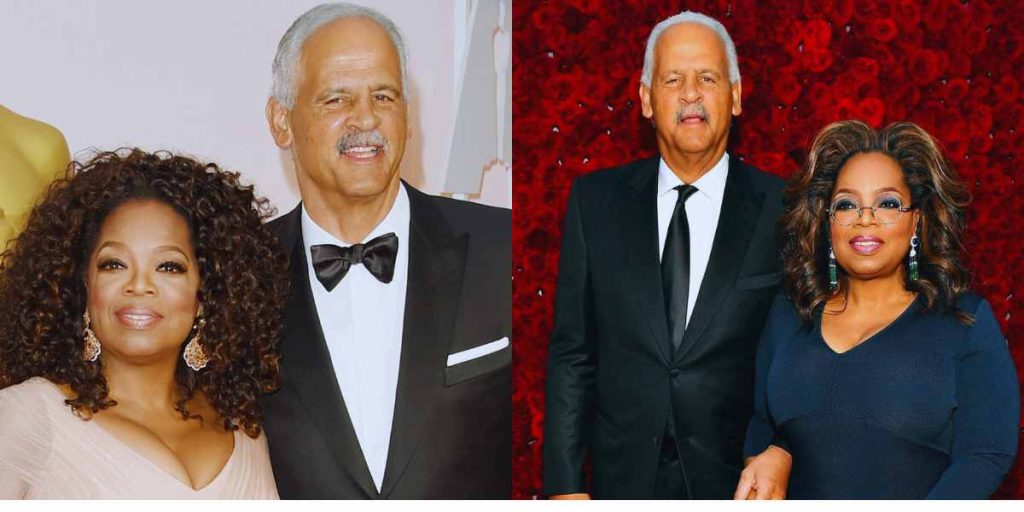 It would not be an exaggeration to say that billionaire Oprah Winfrey is a powerhouse of talent, intellect, eloquence, and steadfastness. Ms. Winfrey is such a prominent figure that people often forget to perceive her beyond her media personality. She has been in a romantic relationship with Stedman Graham since 1986. Oprah Winfrey, a jack of all trades, ended previous relationships when she began her relationship with Mr. Graham. However, the power couple got engaged in November 1992 but has not yet converted the bond into marriage. This year, they will celebrate 37 years of togetherness, love, and harmony.
Moreover, Oprah Winfrey once expressed her sentiments about having kids. She said, "We have so much fun. I don't know anyone who gets as much happiness out of their kids as we get out of our non-kids. We're f—ing psyched all the time. We're lying in bed Saturday morning, smoking weed, watching movies—if we had kids, we could not be doing this."
Denzel and Pauletta Washington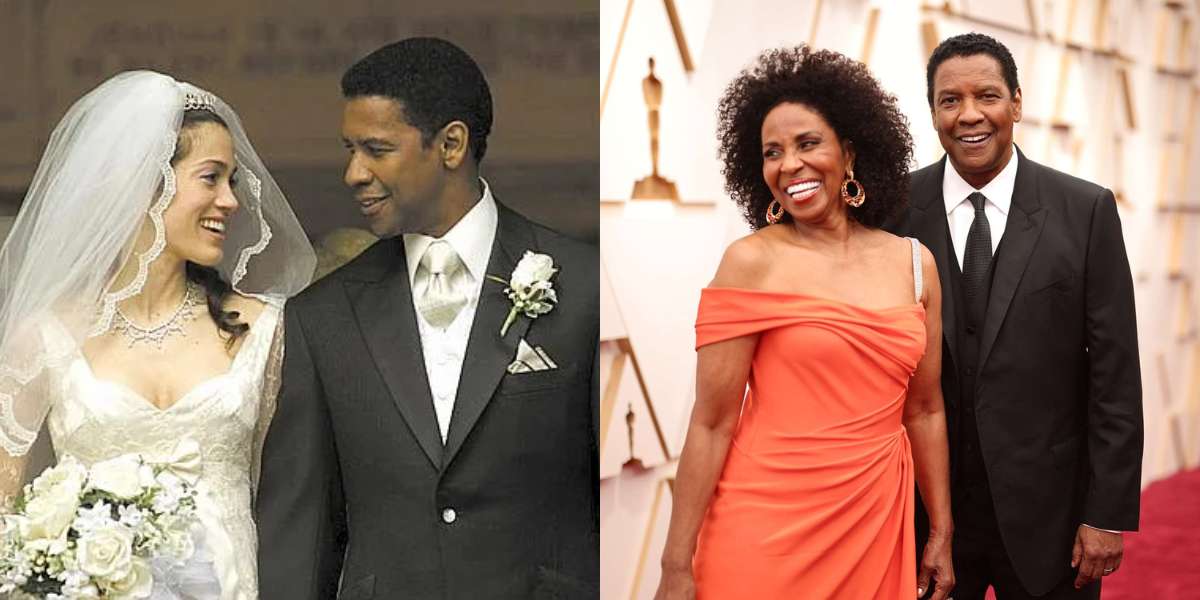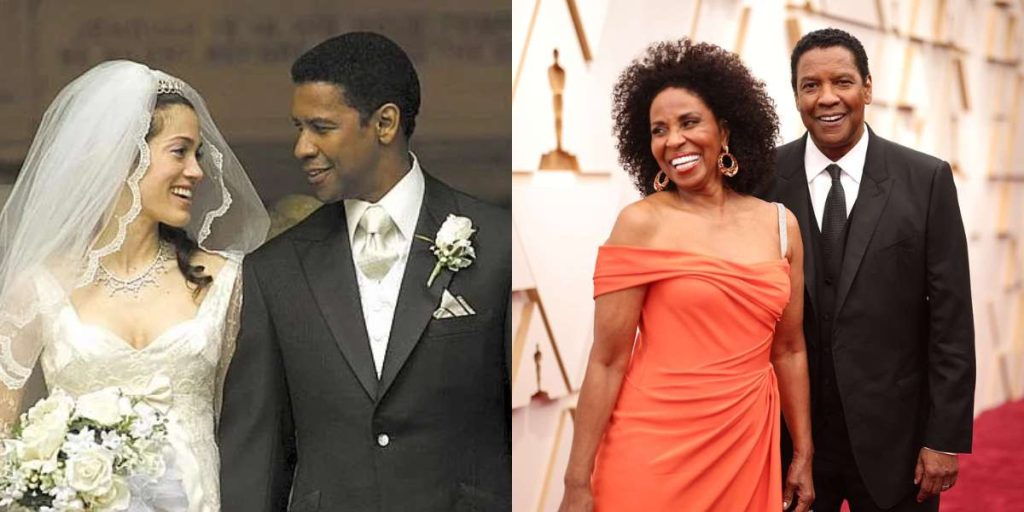 Mr. and Mrs. Washington's 40th anniversary is on June 25, 2023; they became husband and wife on June 25, 1983. Surprisingly, Pauletta rejected Mr. Washington's proposal twice before marrying him. However, in 1977, the charming couple met on the set of Denzel Washington's first project, "Wilma," a television film. After many years of closeness, their four children have further strengthened the bond they share.
Ben Falcone and Melissa McCarthy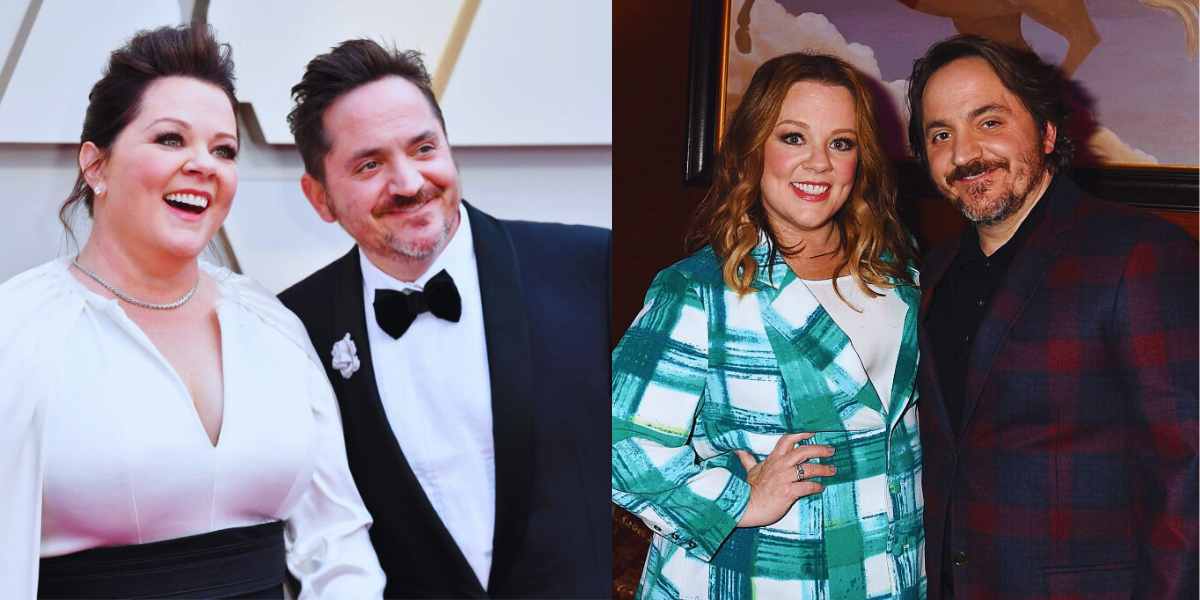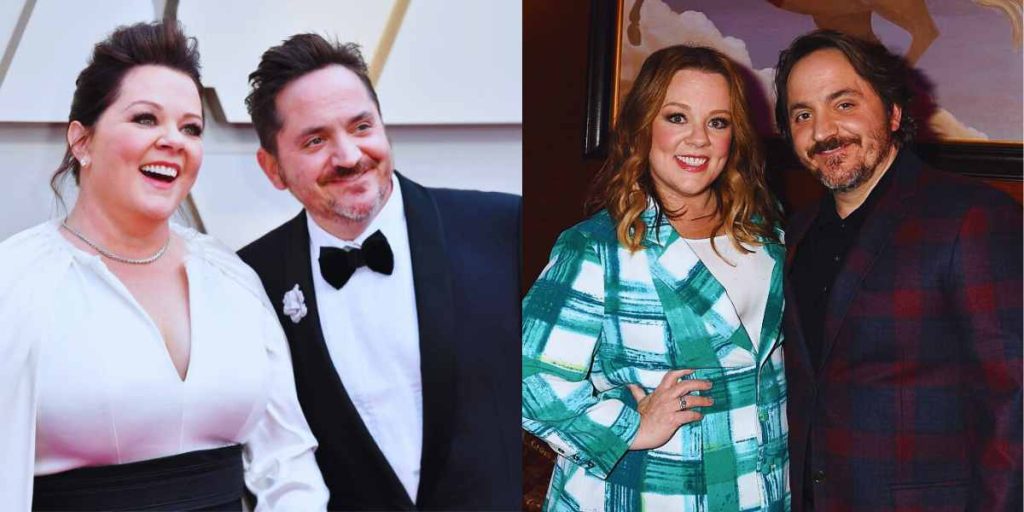 You will not miss noticing that Ben Falcone has made several cameos in Melissa McCarthy's movies. The stunning duo often become the center of attention at various events. They first met in a comedy writing class back in 1998, and this introduction led to a strong relationship. They were married on October 8, 2005.
David Furnish and
Elton
John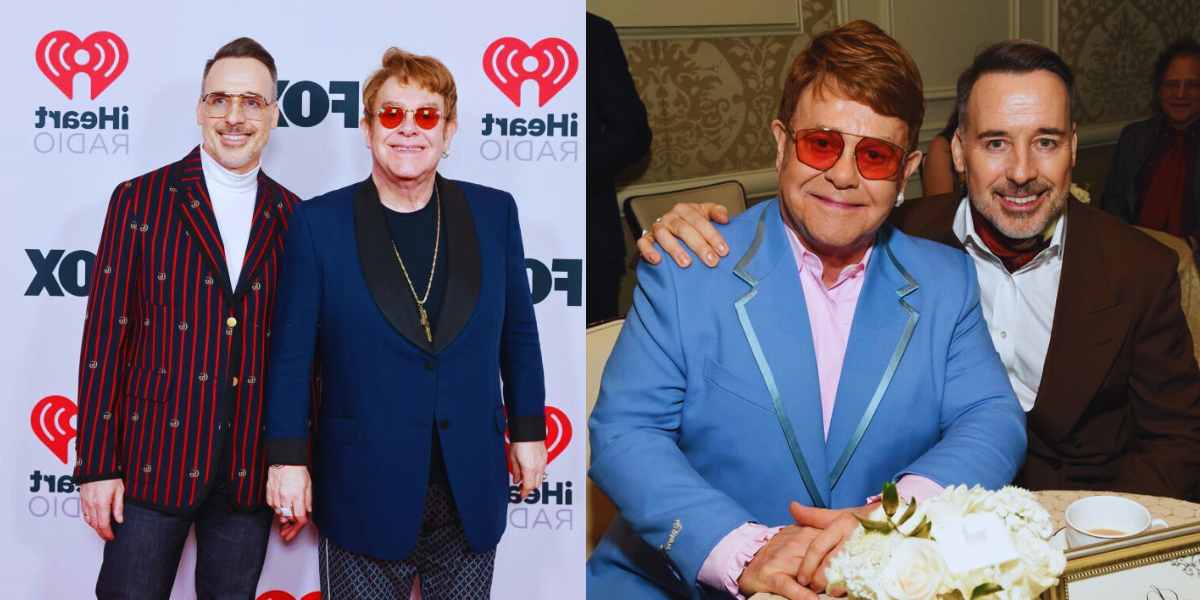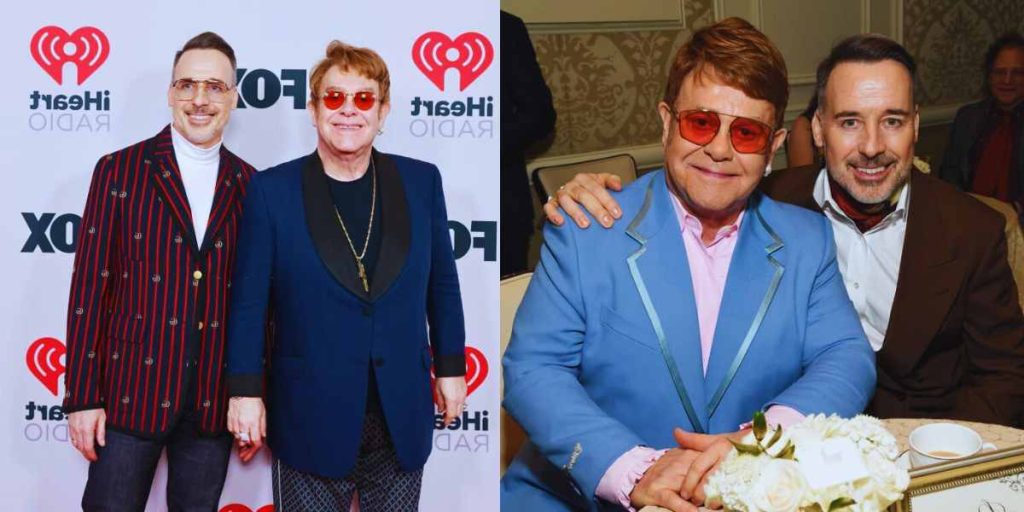 Look up to the bond David Furnish and Elton John have pulled out if you struggle to believe in true love. Elton John initiated his relationship with David Furnish, a former Canadian advertising executive turned filmmaker, in 1993. Their 30-year-long love grew further when they emerged as a married couple on December 21, 2014, after same-sex marriages were declared legal in the United Kingdom in March 2014. They tend to keep a low profile and not engage much in public activities, choosing instead to live a private life away from the spotlight with their two sons, who were born through surrogacy.
Holland Taylor and Sarah Paulson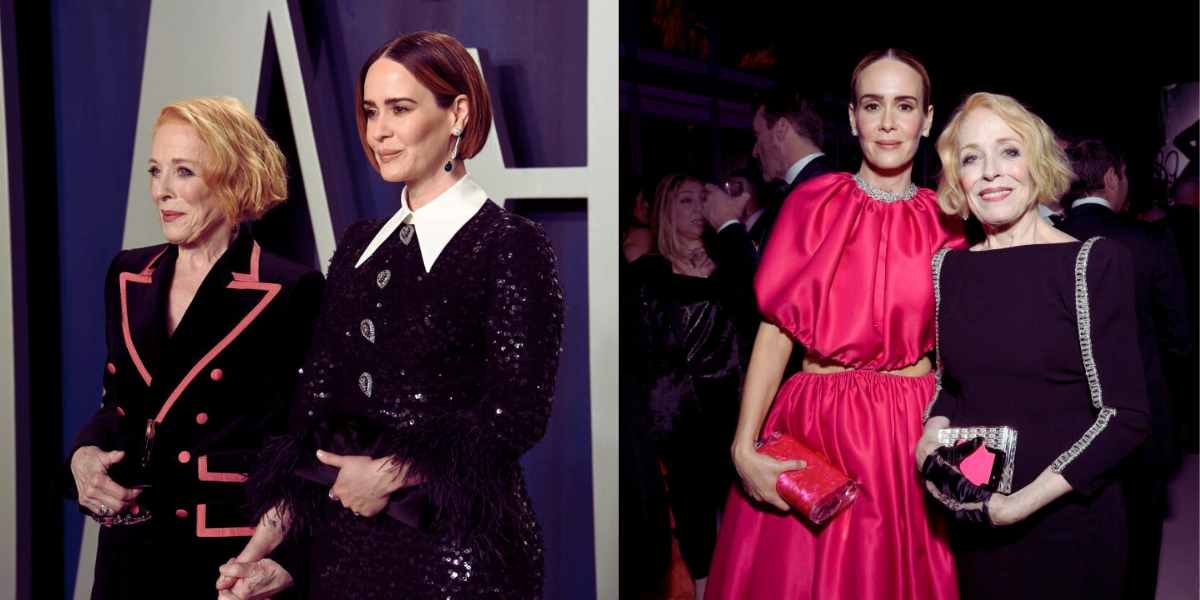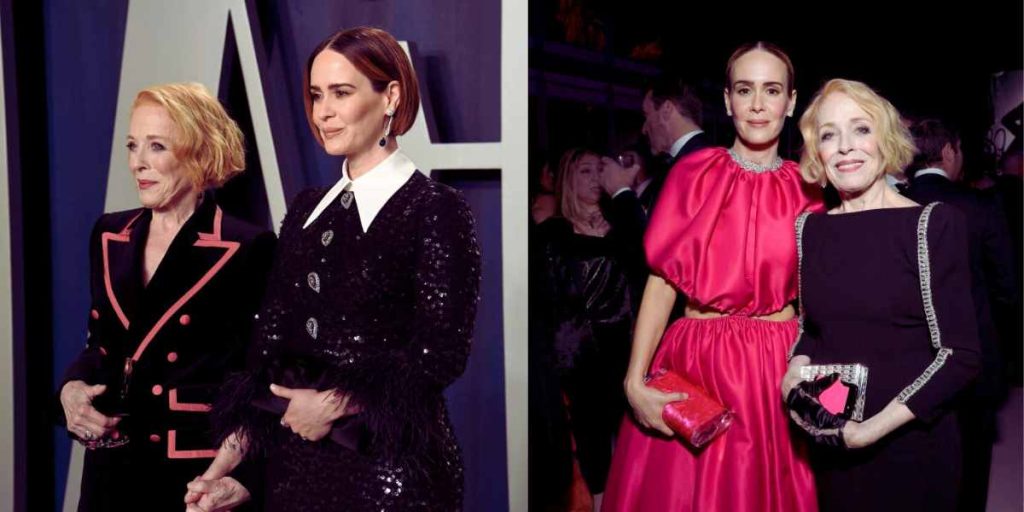 A significant age gap does not diminish romance, as true love is beyond the discourse of beauty. The same story is told about Holland Taylor and Sarah Paulson. Both celebrities were deeply moved when they fell in love, and they have been walking hand in hand on the path of life since 2015.
Furthermore, Sarah Paulson is 32 years younger than her partner. Ms. Paulson once clarified the concerns about their humongous age difference, saying, "If my life choices had to be predicated based on what was expected of me from a community on either side, that's going to make me feel really straitjacketed, and I don't want to feel that. What I can say absolutely is that I am in love, and that person happens to be Holland Taylor." Additionally, their efforts to help individuals affected by AIDS have earned them widespread respect. 
Jesse Tyler Ferguson and Justin Mikita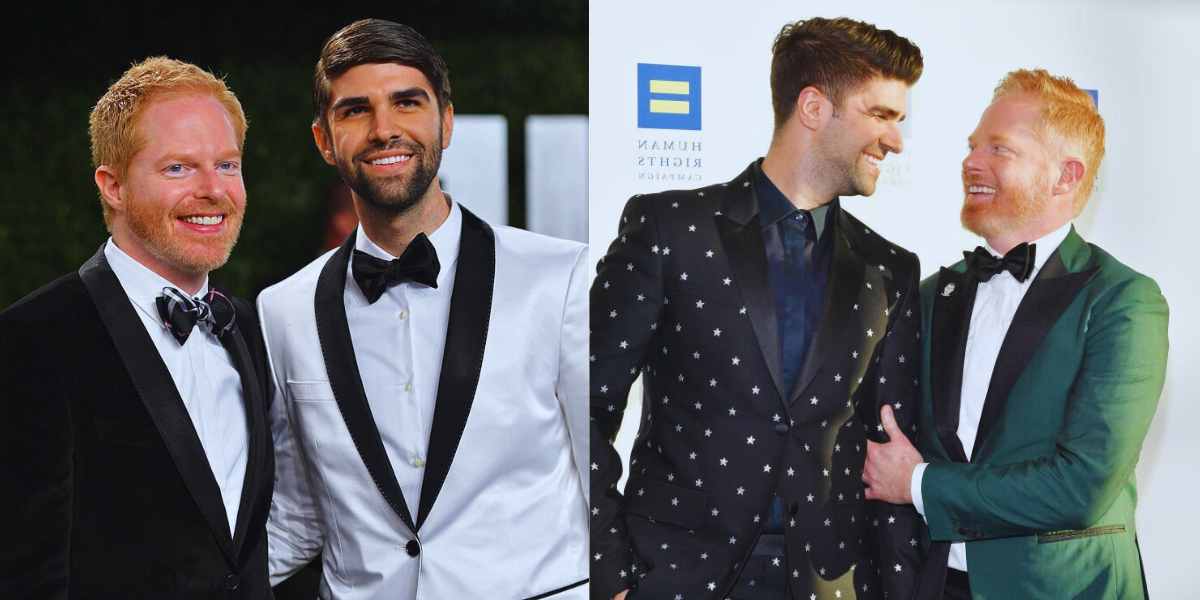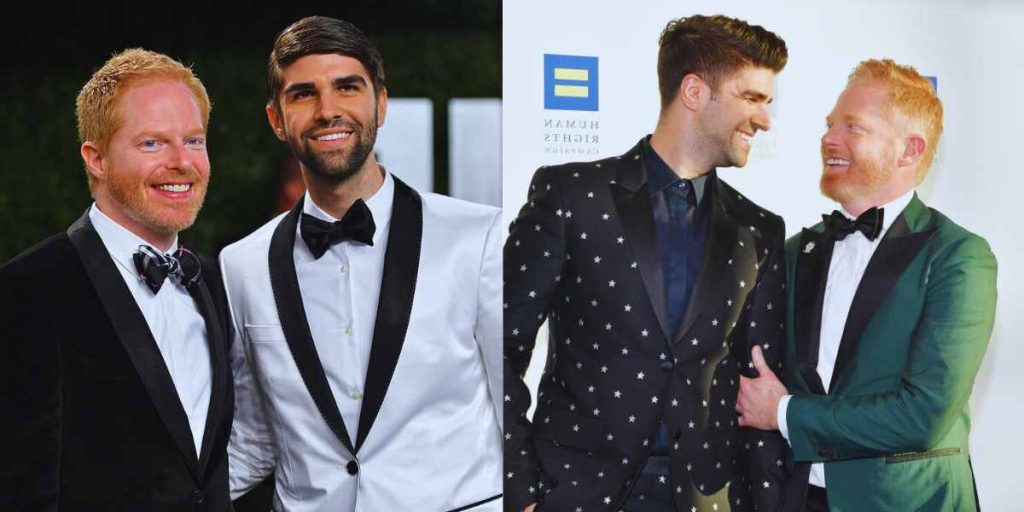 Jesse Tyler Ferguson and Justin Mikita met again at an Equinox gym in 2010 after getting familiar with one another. However, Mr. Ferguson announced his engagement to his boyfriend, Justin Mikita, a lawyer, in September 2012. The couple arranged their marriage on July 20, 2013, as soon as the marriage equality bill was approved the same year. Two beautiful kids have added more value to their lives since.
John Krasinski and Emily Blunt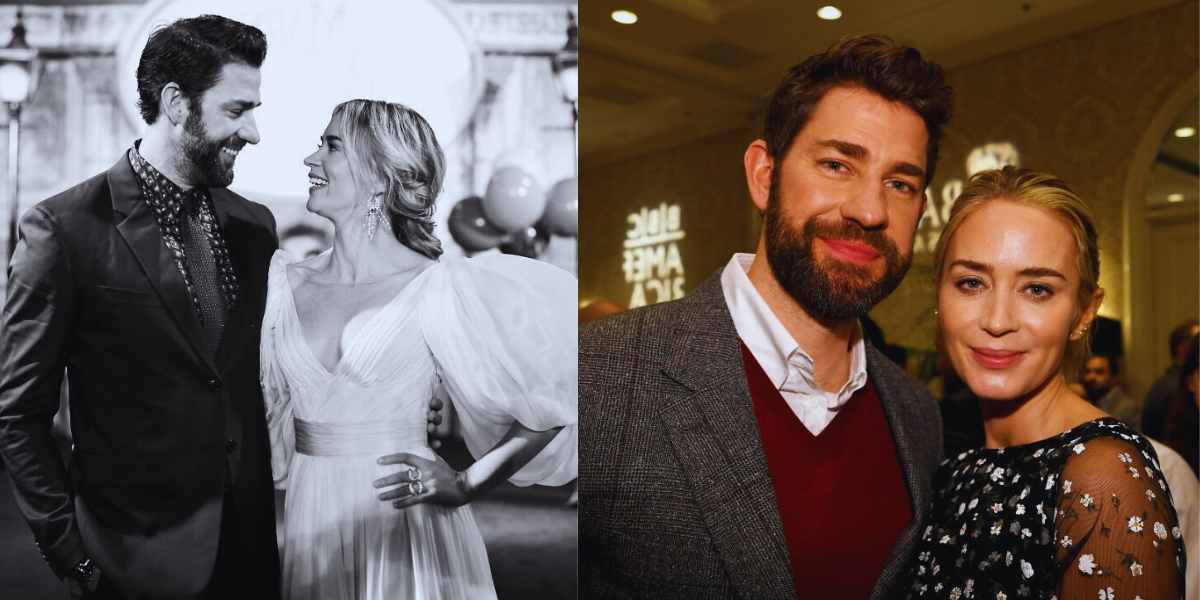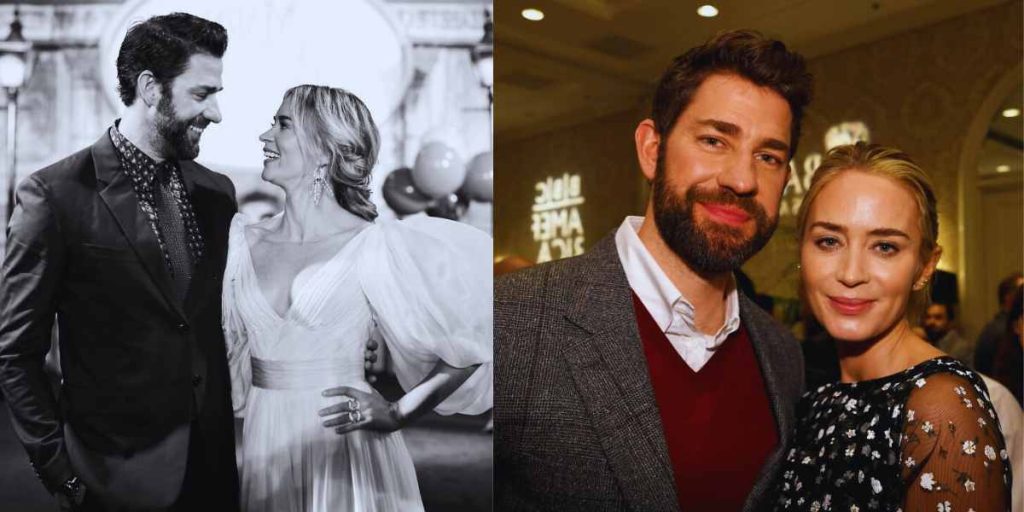 How can we not adore John Krasinski and Emily Blunt's charming couple? November 2008 was majestic, as that year's calendar marked their first meeting, and their engagement occurred within a year in November 2009. Also, the marriage ceremony was arranged on July 10, 2010, in Lake Como, Italy.
Matthew McConaughey and Camila Alves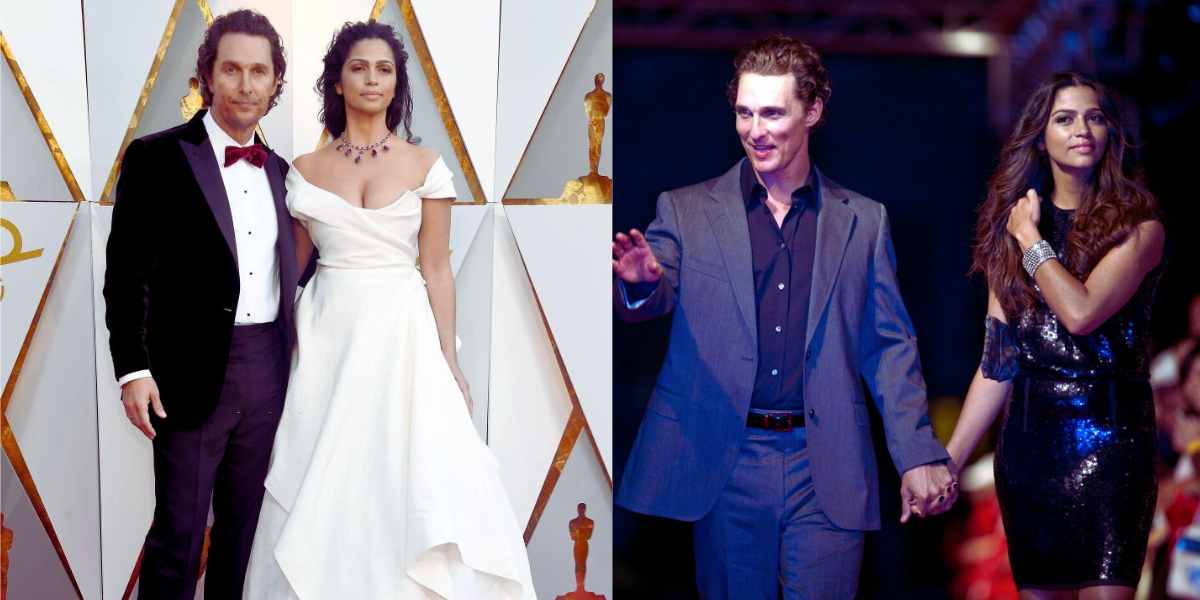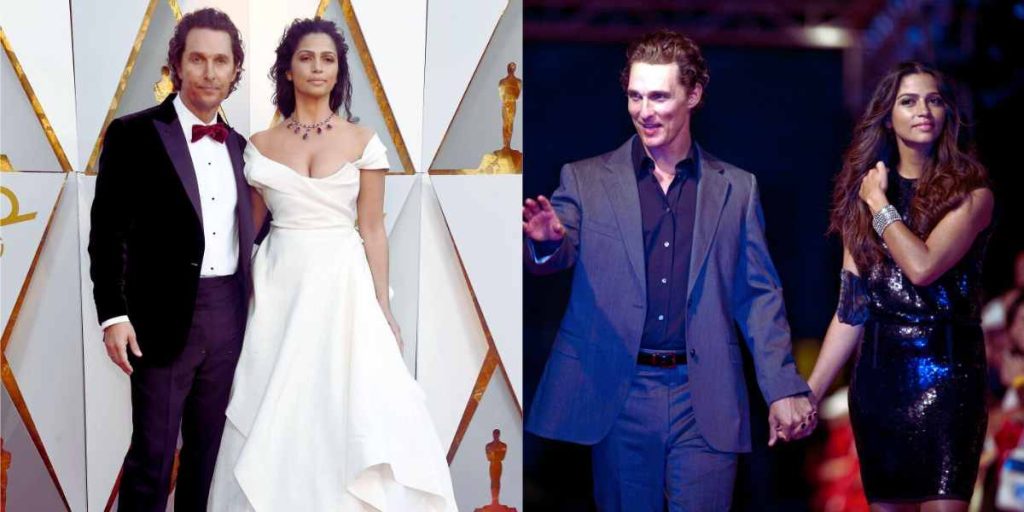 Mr. McConaughey and Mrs. Camila Alves got engaged on Christmas Day in 2011, while they began dating back in 2006. However, on June 9, 2012, the duo married in a private event in Austin and became mom and dad to three children.
Freddie Prinze Jr. And Sarah Michelle Gellar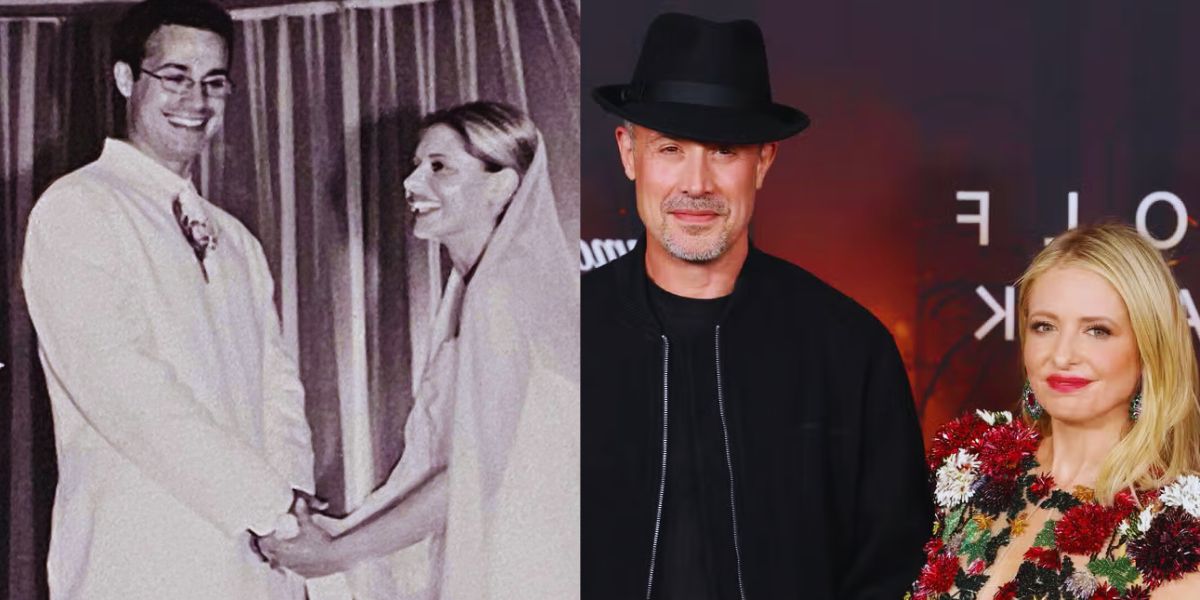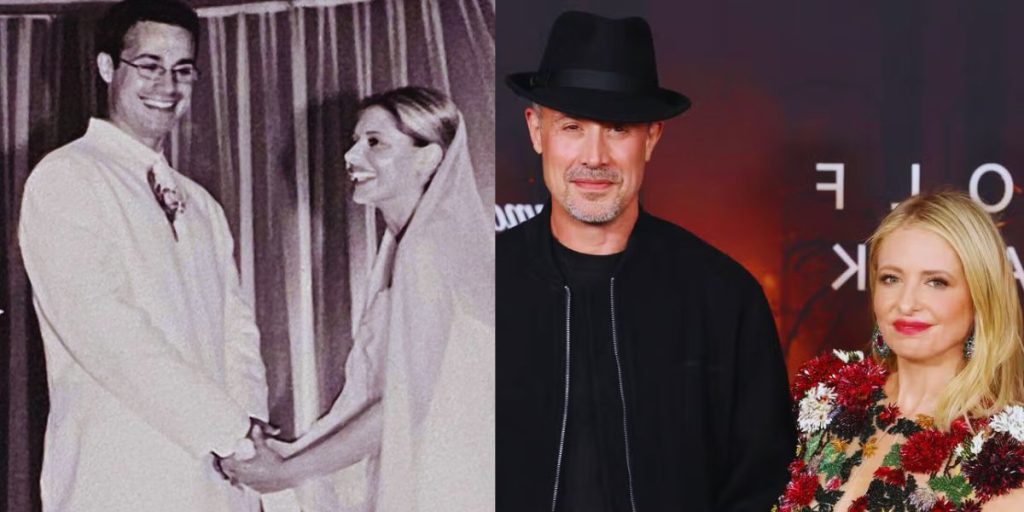 The co-stars of "Happily N'Ever After" took the title too seriously and decided to live happily ever after by signing the marriage papers on September 1, 2002, in Puerto Vallarta, Jalisco, Mexico. As of now, they have been married for nearly 21 years and have two children.
George Takei and Brad Altman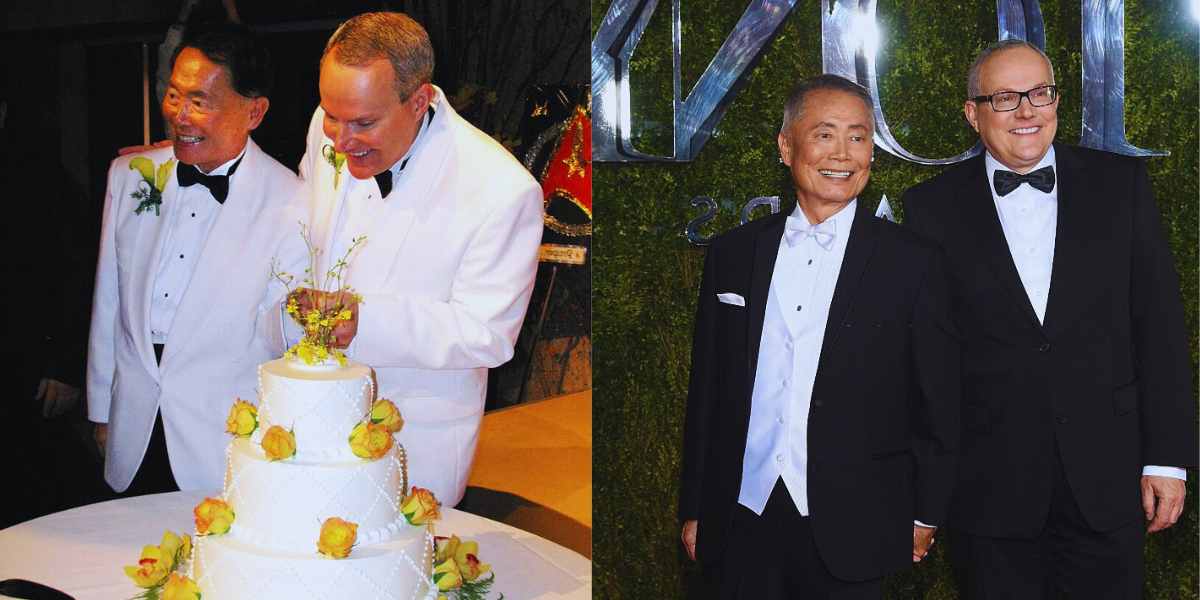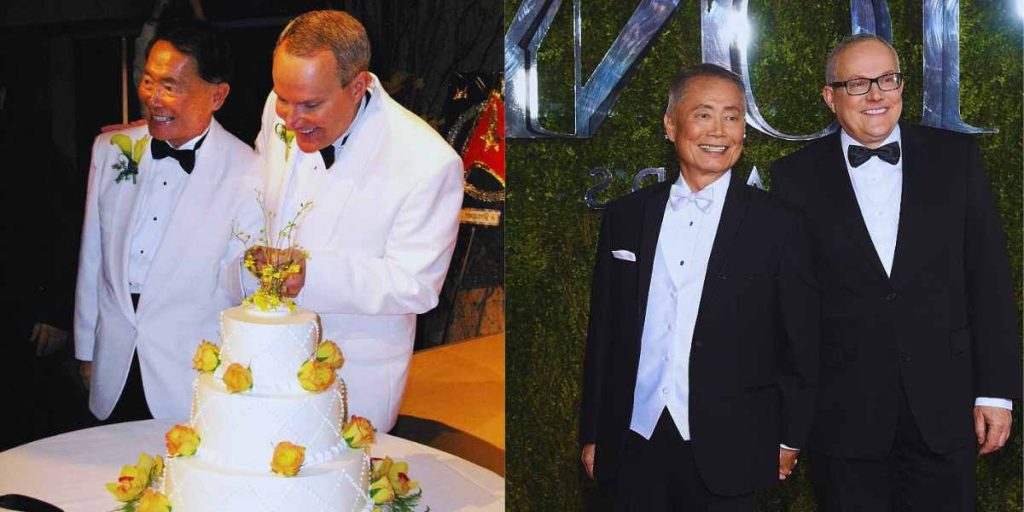 Given that the couple had no right to tie the knot until the California Supreme Court legalized gay marriage in 2008. They began dating in the 1980s. The same-sex pair remained patient for a long time to be recognized as a dignified married couple. Also, George Takei posted a note on his website that read, "We are overjoyed! At long last, the barrier to full marriage rights for same-sex couples has been torn down. We are equal with all citizens of our state!"
In fact, Mr. George also revealed the secret of his successful union with Brad Altman. He said, "It really isn't a secret. In any marriage, there is give and take. At first, there is lust, and it turns into love, then it turns into comfort, especially when you have been together for 33 years. It's making the loving compromises." 
Ellen DeGeneres and Portia de Rossi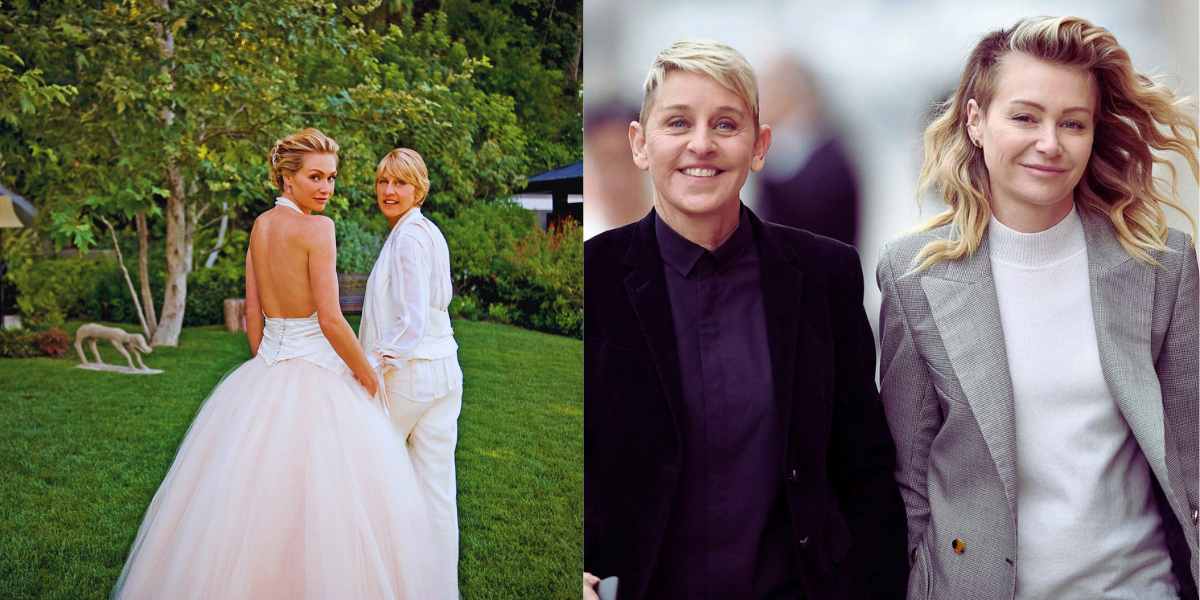 You must have erupted into laughter at Ellen DeGeneres's jokes. She stands victorious on the podium of success, be it in her career, professional life, or, especially, personal life. She is the soulmate of Portia de Rossi, an Australian-American actress. As we all know, it was initially shocking to accept Ellen's sexual orientation. However, Portia de Rossi and Ellen DeGeneres's relationship has turned down questions regarding same-sex couples, as they have been living peacefully since 2004 and were married in August 2008 in Beverly Hills, California, United States of America. Significantly, Portia de Rossi filed a legal petition to change her name to Portia Lee James DeGeneres on August 6, 2010, and September 23, 2009, was the day when her petition was granted.
Tim McGraw and Faith Hill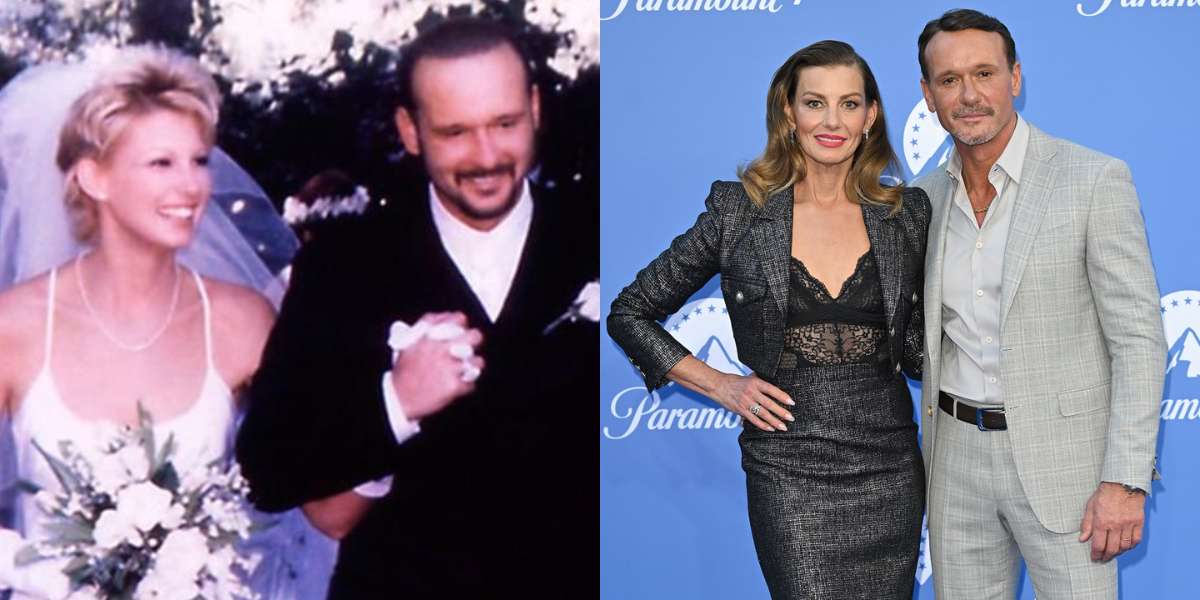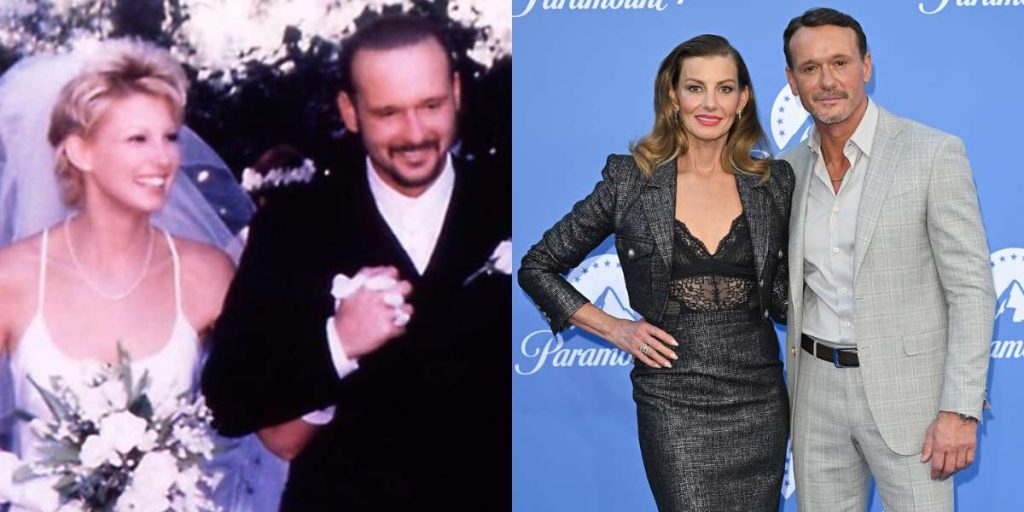 This beloved country singer couple met two years before embarking on their combined Spontaneous Combustion Tour and decided to make a lifelong commitment to each other in 1996. They have been a power couple for 27 years and have three daughters. The talented duo continues to release soul-touching melodies that captivate their fans. 
Ted Danson and Mary Steenburgen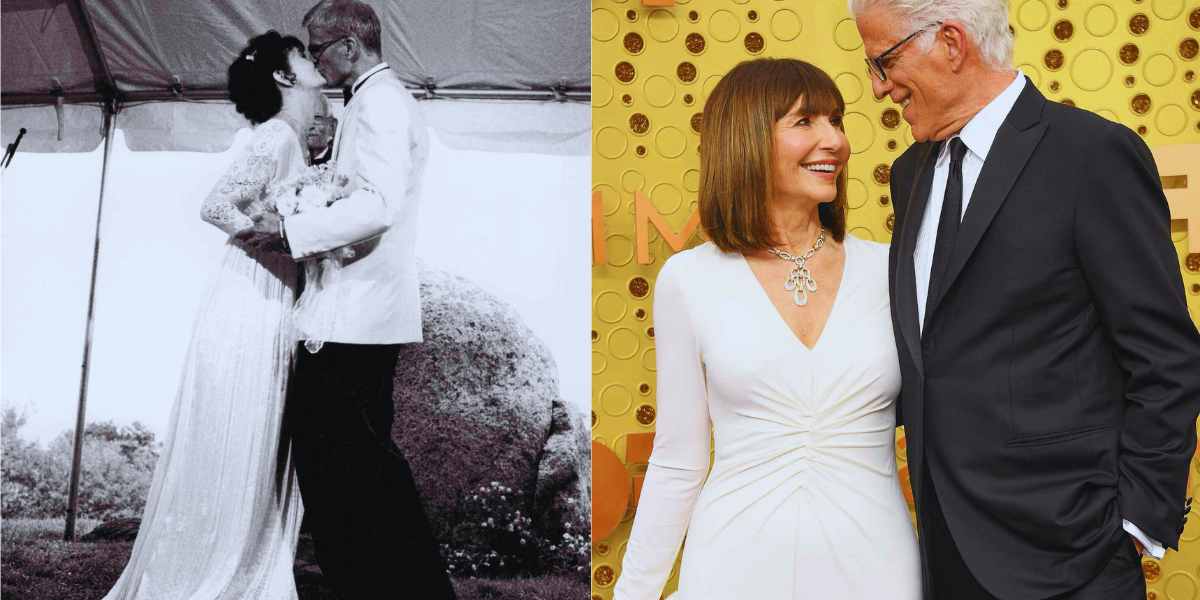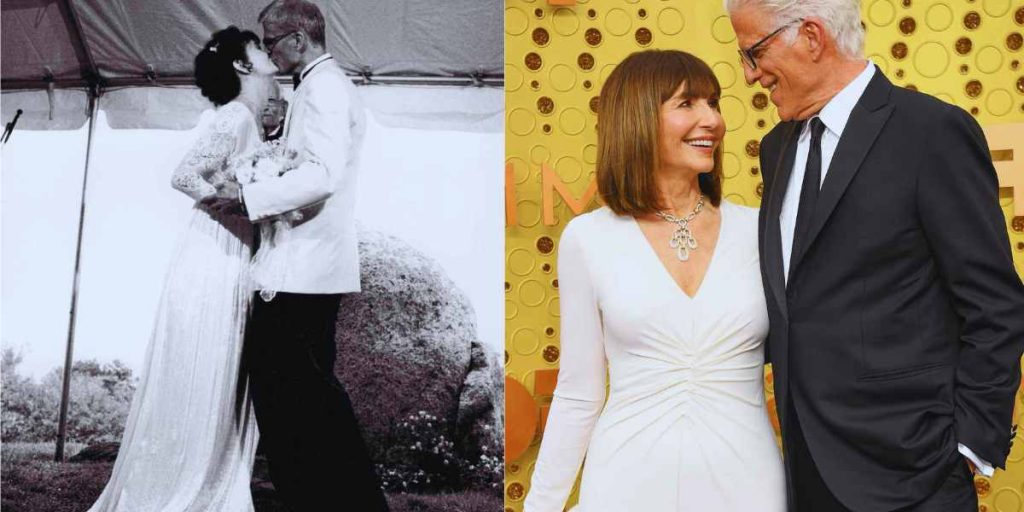 After reportedly losing $30 million in his previous marriages, Ted Danson finally found his dream partner on the set of Pontiac Moon in 1993.
Warren Beatty and Annette Bening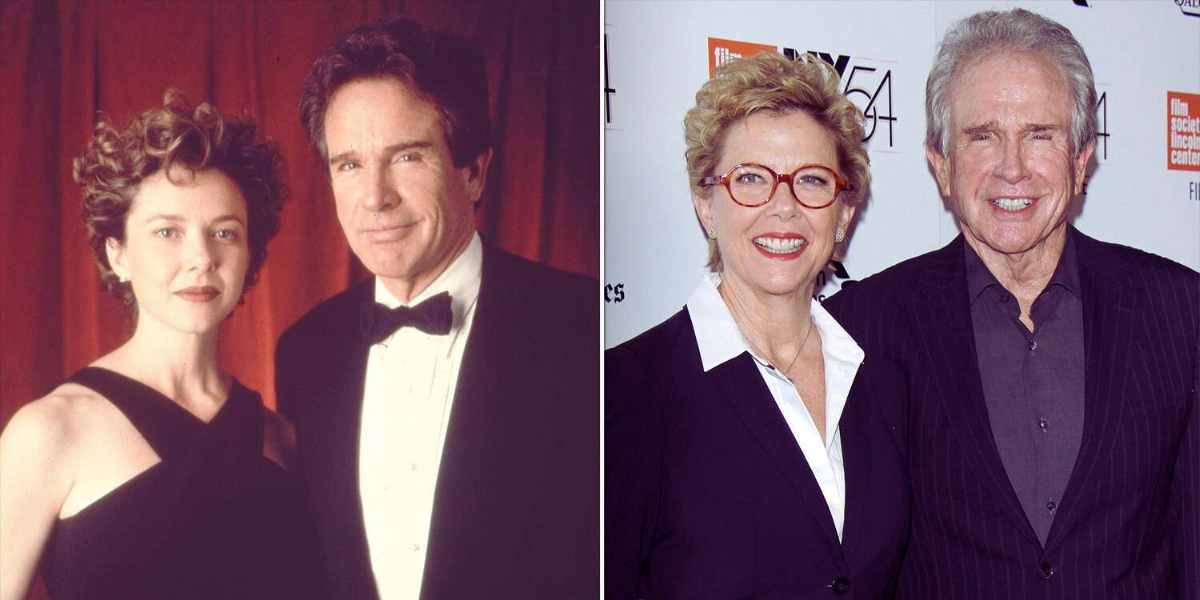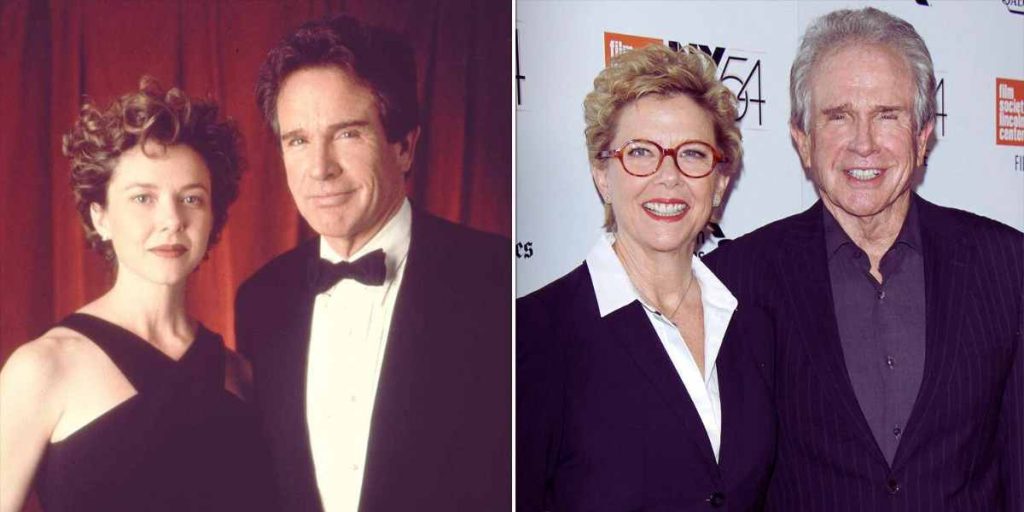 Warren Beatty, a Hollywood heartthrob known for his numerous past relationships, has been in a successful marriage with Annette Bening since 1992. The caring parents of four children are in a 31-year-long relationship.
Courtney B. Vance and Angela Bassett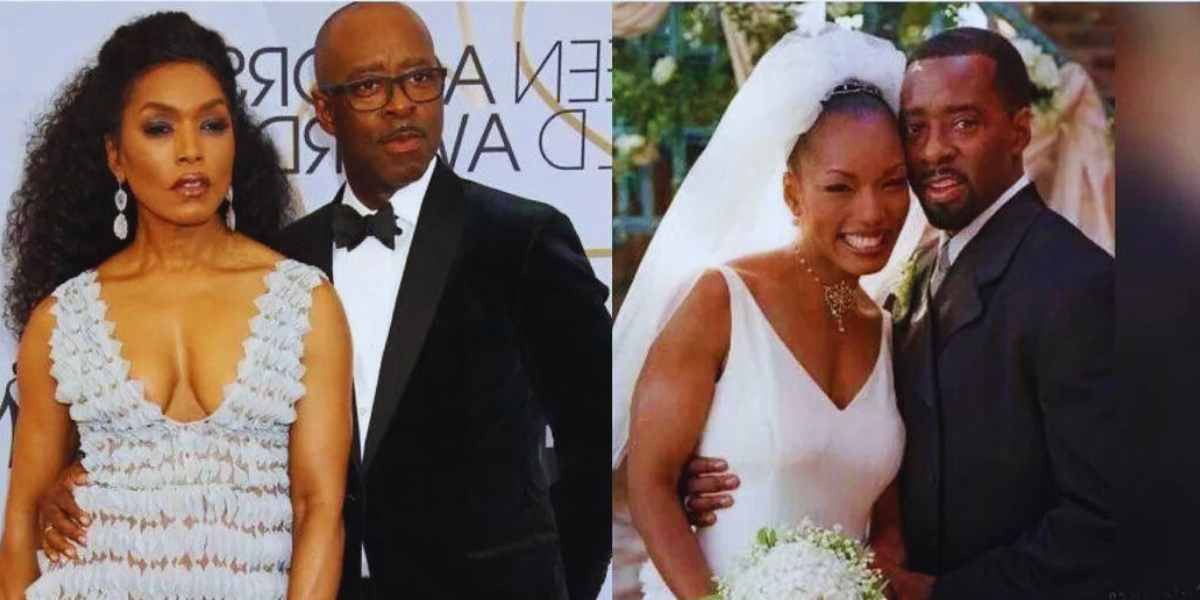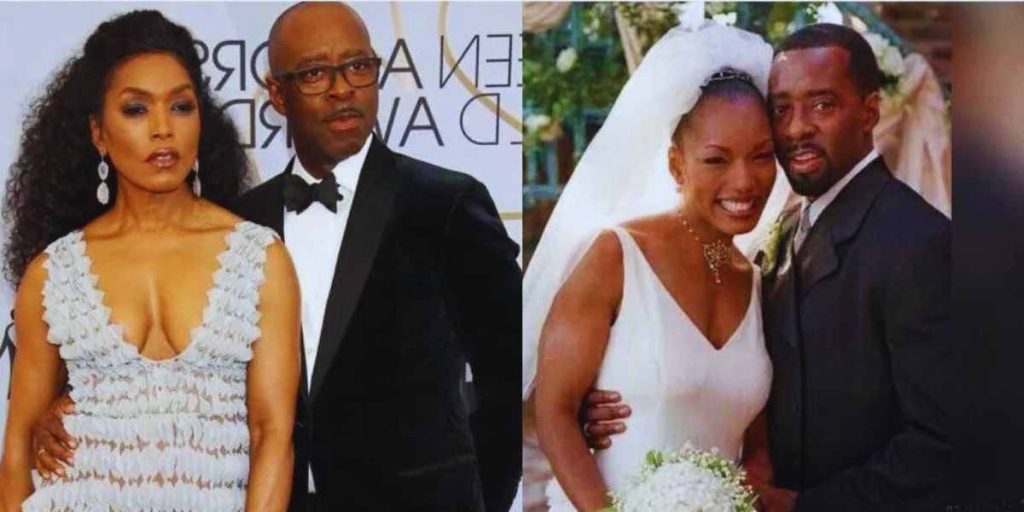 What is it if it is not God's favor? You take admission into Yale's master's program in fine arts and end your journey with a degree and a future wife. Yes, the same happened with Courtney B. Vance, who found his spouse within the confines of Yale and has been happily married to Angela Bassett since 1997. He and Bassett are class fellows, intimate companions, and parents to twins.
Peter Sarsgaard and Maggie Gyllenhaal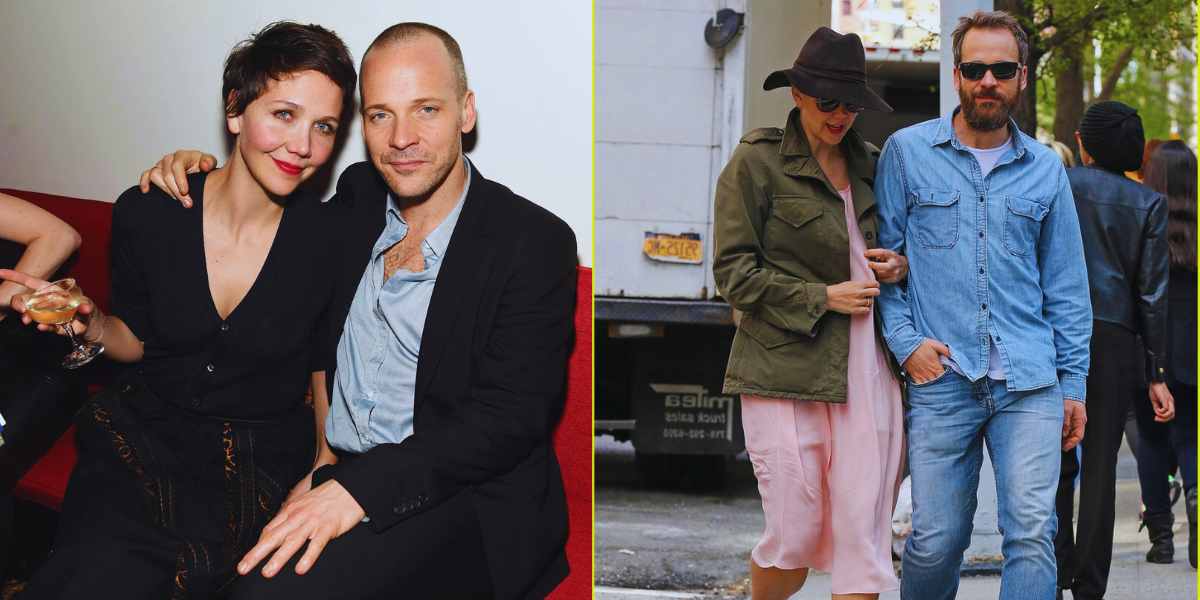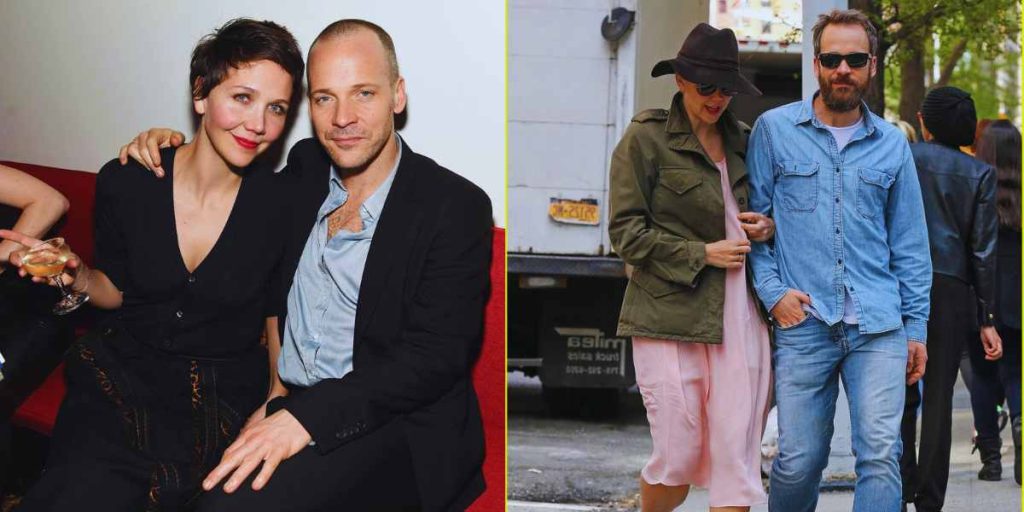 In 2002, Peter Sarsgaard started a romantic relationship with actress Maggie Gyllenhaal. In April 2006, Sarsgaard and Maggie announced their engagement. Three years passed; the couple wed in an intimate ceremony on May 2, 2009, in Brindisi, Italy, and now they have two daughters to live for.
Christopher Guest and Jamie Lee Curtis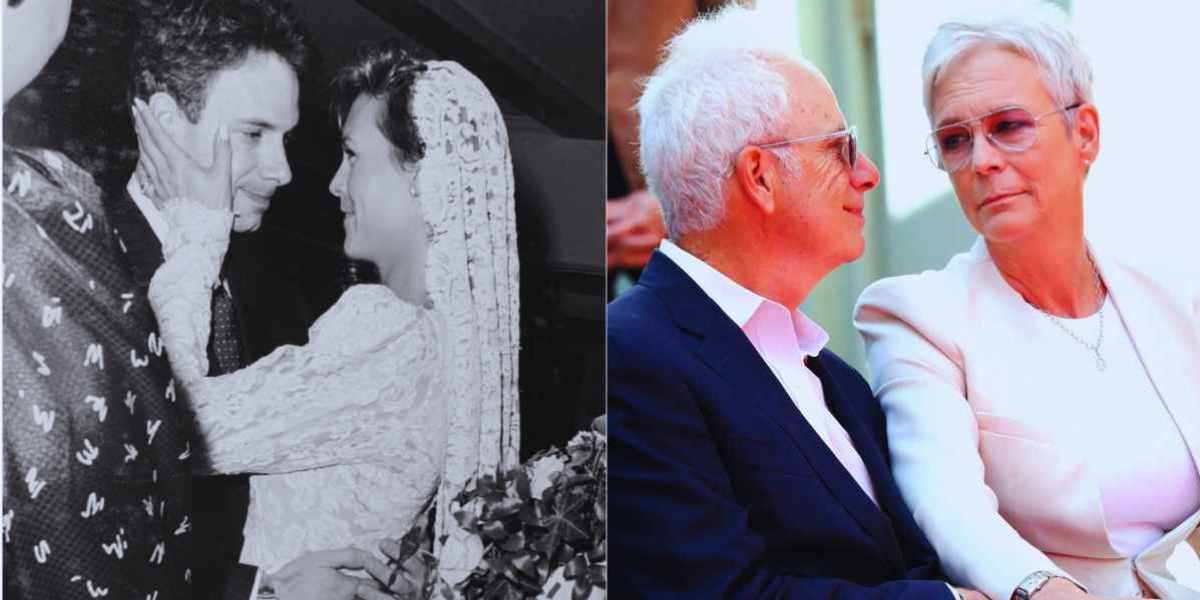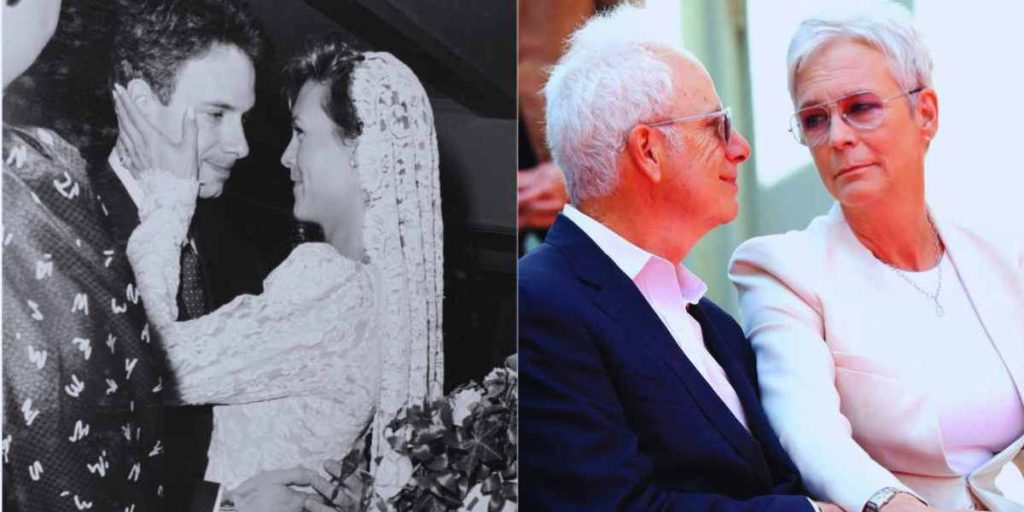 A picture from Christopher Guest's 1984 movie "This is Spinal Tap" did its magic on Jamie Lee Curtis as she revealed her plan to marry British-American filmmaker Christopher Guest. She uttered, "Oh, I'm going to marry that guy." And she married him five months later, on December 18, 1984. They have been have also chosen to adopt two daughters.
Danny Moder and Julia Roberts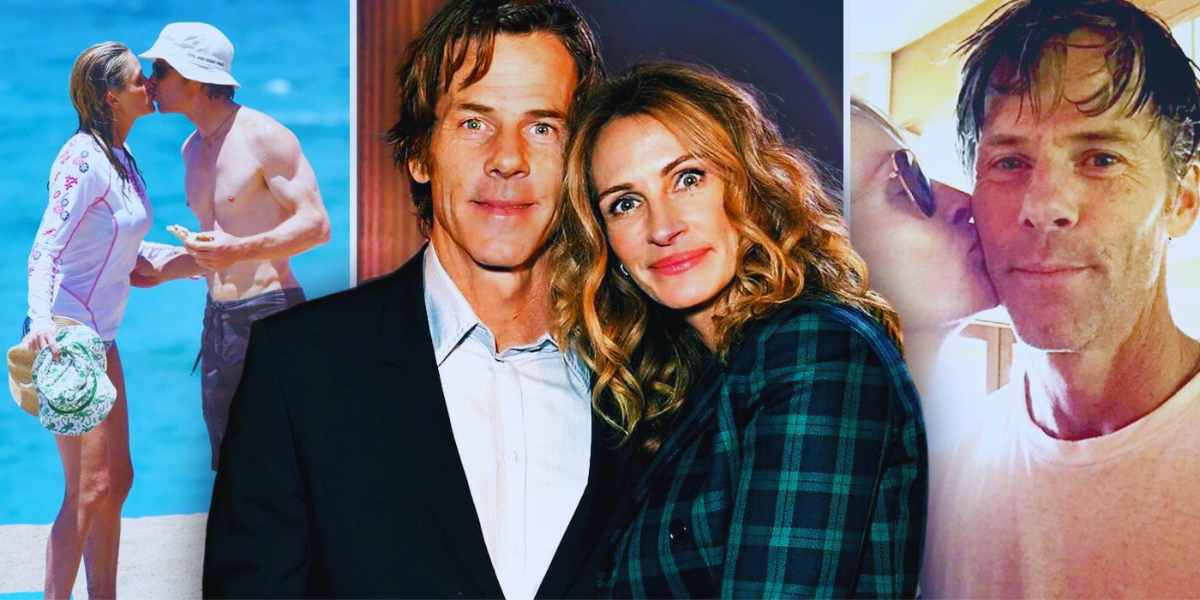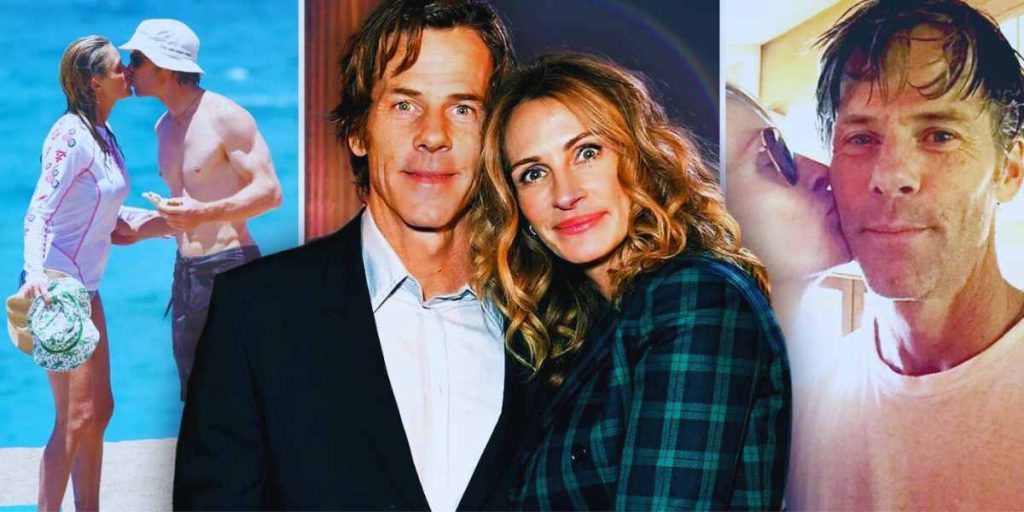 The beginning of their relationship was a bit shrouded in controversy, as Danny Moder and Julia Roberts were committed to other celebrities. They met in 2000, and after Danny Moder parted ways with Vera Steinberg in 2002, he married Julia Roberts the same year. However, they have been happily together since.
Swiss Beatz and Alicia Keys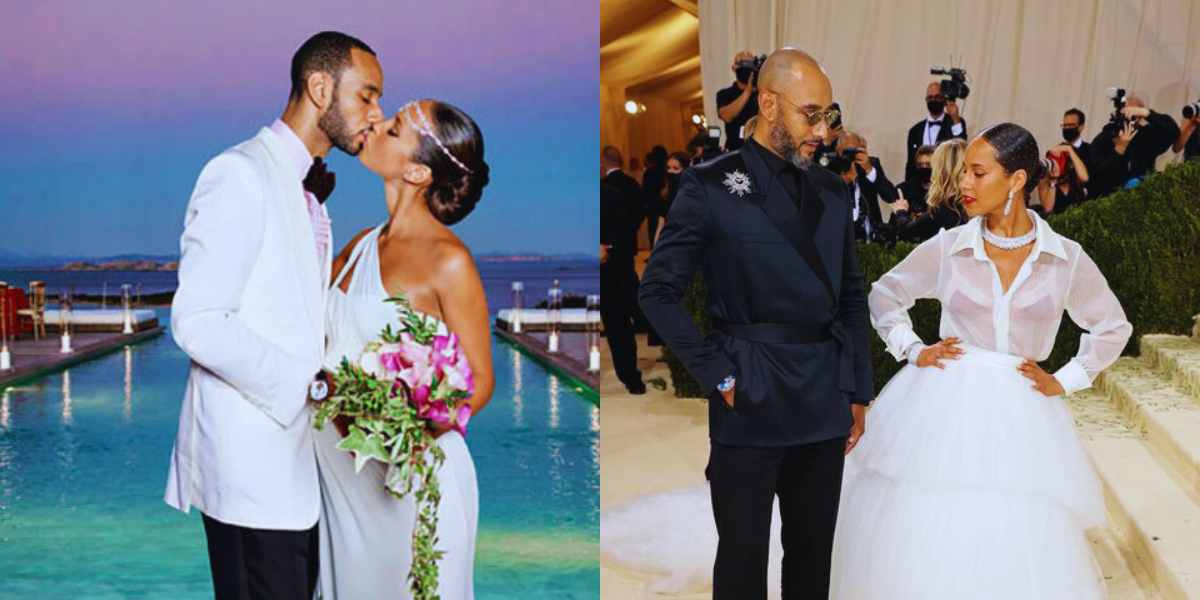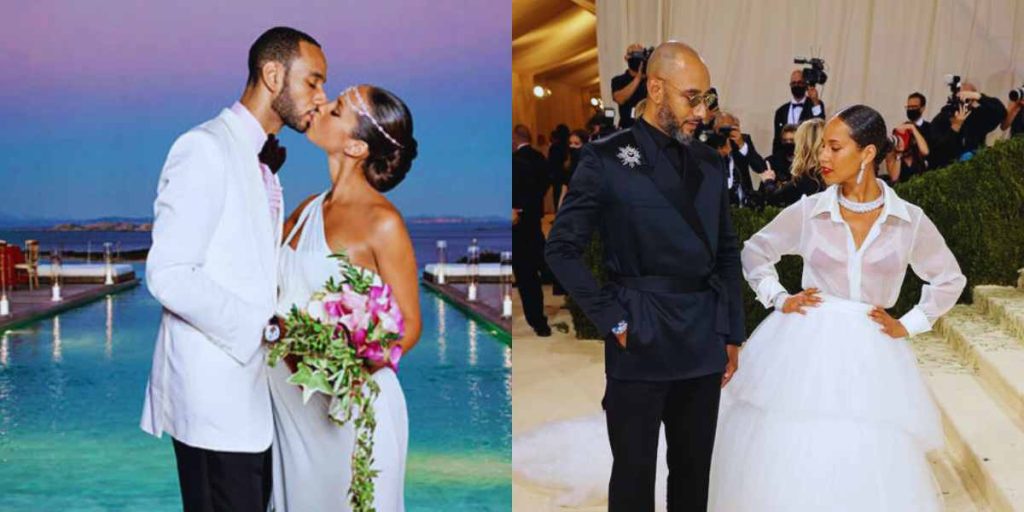 Swizz Beatz has known Alicia since they were teens in the 1990s. They started dating in 2008 and notified the fans about their engagement and pregnancy in May 2010. However, in July 2010, they tied the knot in an exclusive ceremony near the Mediterranean Sea. They will celebrate their thirteenth anniversary in July 2023.
Mark Consuelos and Kelly Ripa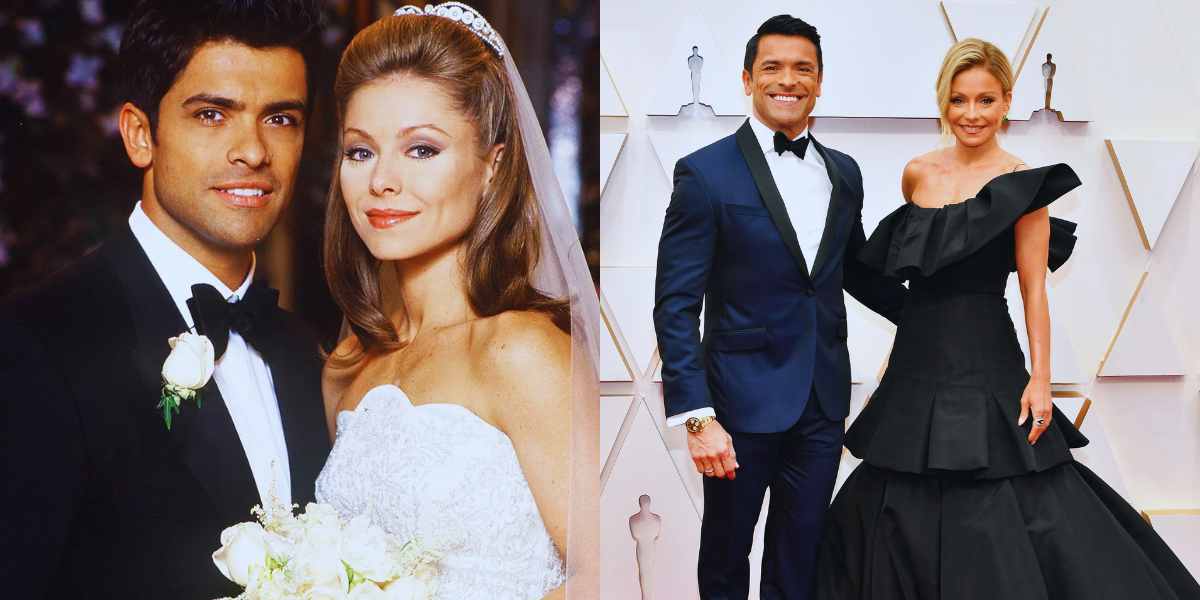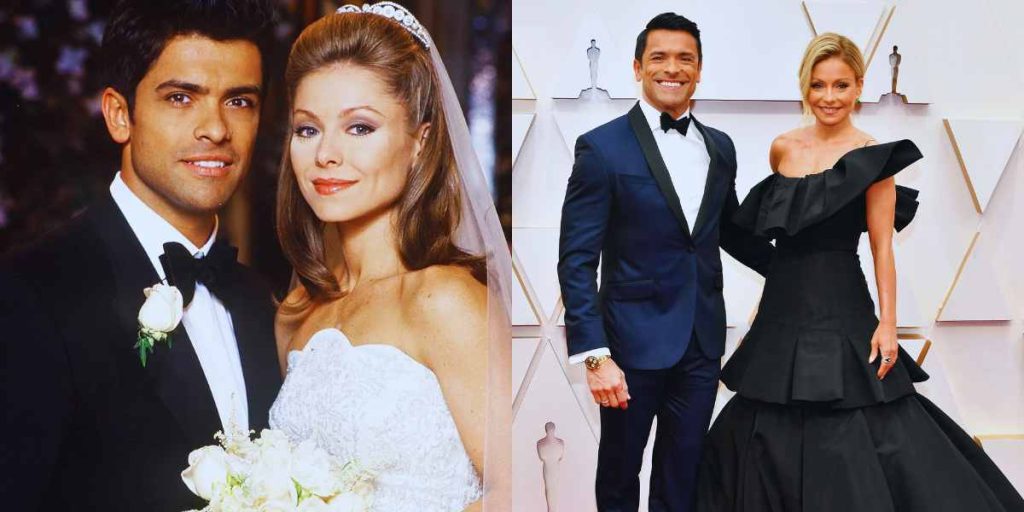 Mark Consuelos, better known as Mateo Santos, has been married to his "All My Children" co-star since 1995. The couple eloped to Los Angeles sometime after splitting up and came back together on May 1, 1996. Their family now consists of five members, as they have been lucky to have three beautiful children.
Cynthia Nixon and Christine Marinoni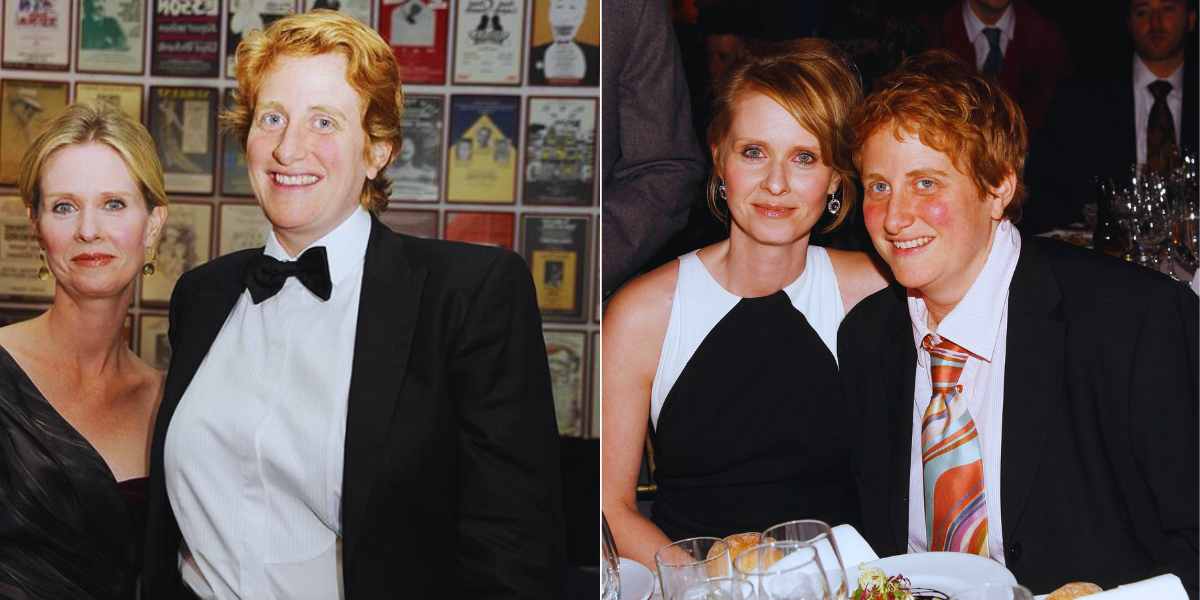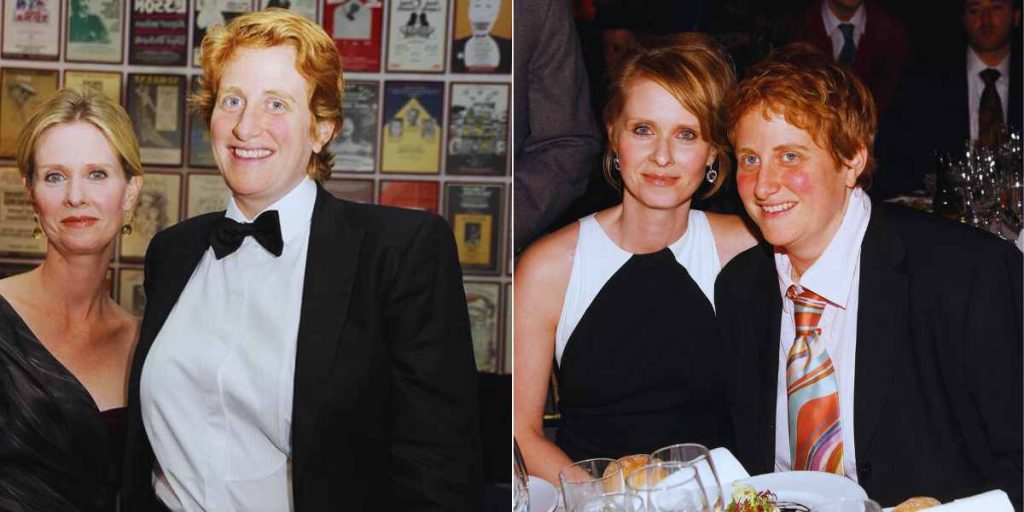 Cynthia Nixon, an American activist, actress, and theater director, fell for education activist Christine Marinoni in 2004 and took a step forward by start dating. After four years of dating, they became engaged in April 2009 and married on May 27, 2012, in New York City. However, the couple welcomed their first child a year before marriage, in 2011.
Additionally, Cynthia Nixon stated pertaining to her sexual orientation in 2007: "I don't really feel I've changed. I'd been with men all my life, and I'd never fallen in love with a woman. But when I did, it didn't seem so strange. I'm just a woman in love with another woman." Currently, she identifies herself as queer but used to identify herself as bisexual in 2012.
Seth Aaron Rogen and Lauren Miller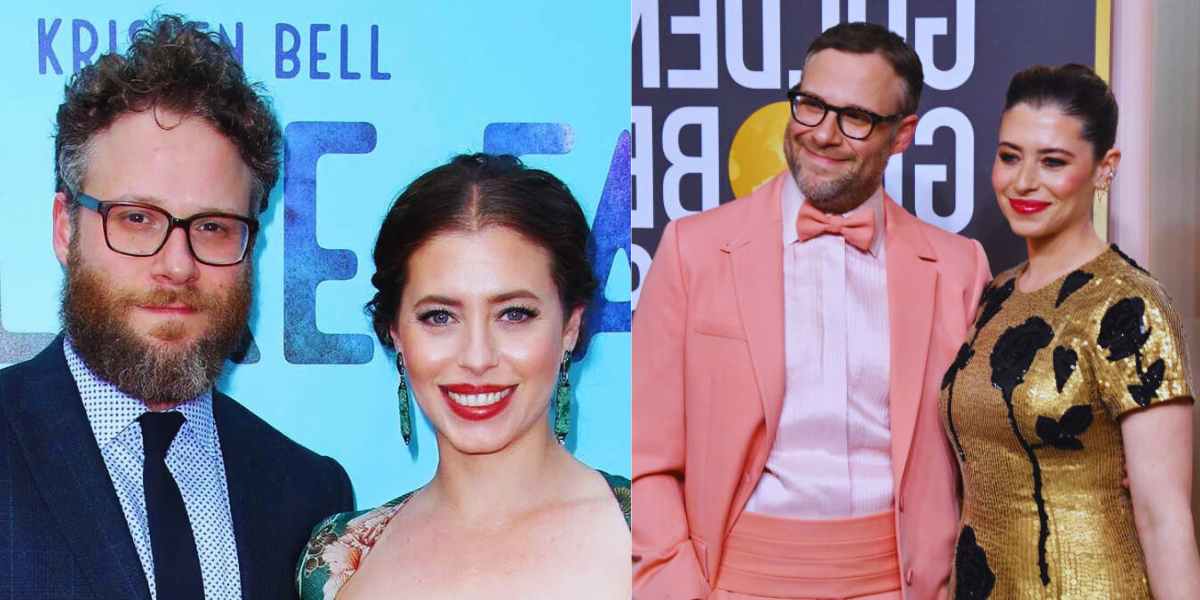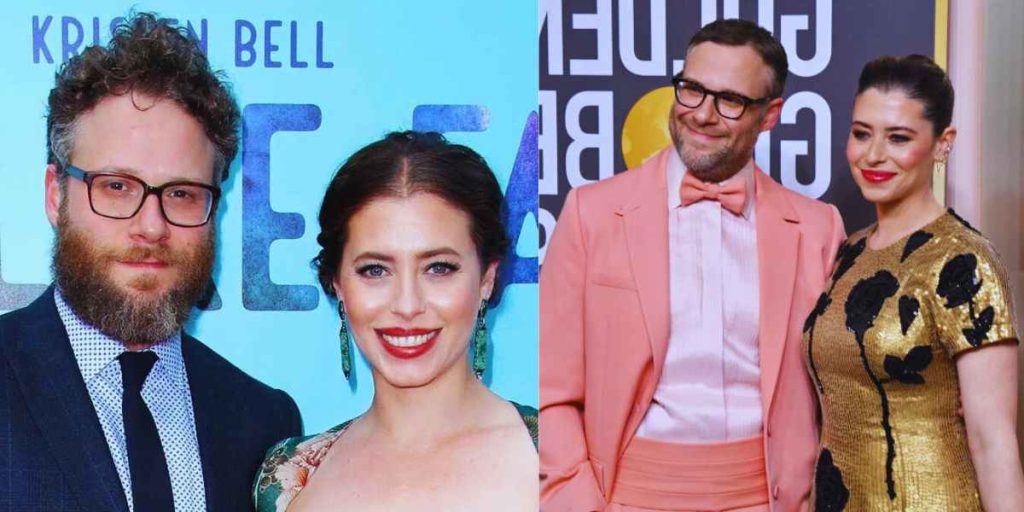 In 2004, the first meeting between Seth Rogen and Lauren Miller hit the right notes. The two met through a mutual friend when Seth Rogen was part of the Da Ali G Show. The well-liked couple in the entertainment world became engaged on September 29, 2010, and wed on October 2, 2011, in Sonoma County, California. The couple is in agreement about not having children.
Michael Turchin and Lance Bass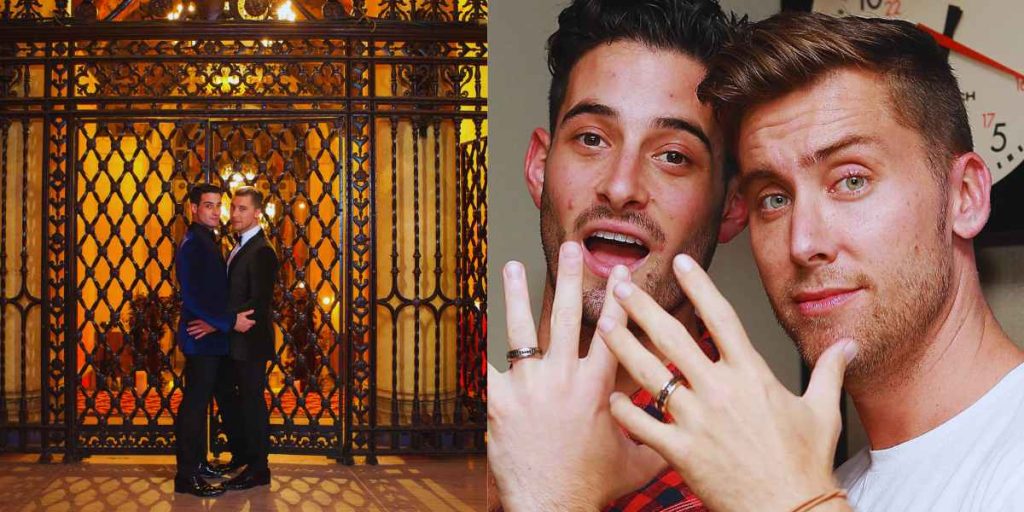 A mutual friend of Michael Turchin and Lance Bass unknowingly opened the door to their relationship at a party in January 2011. They were friends at first, but things took a romantic turn afterward. The same-sex couple got engaged in September 2013 and married a year later at the Park Plaza Hotel in Los Angeles on December 20, 2014. Surprisingly, Turchin and Bass were the first same-sex couple to exchange vows on cable television. In addition, the couple decided to start a family after four years of marriage. Still, after many failed surrogacy attempts, IVF treatments, and a miscarriage, they were eventually blessed with twins in October 2021.
Steve Carell and Nancy Walls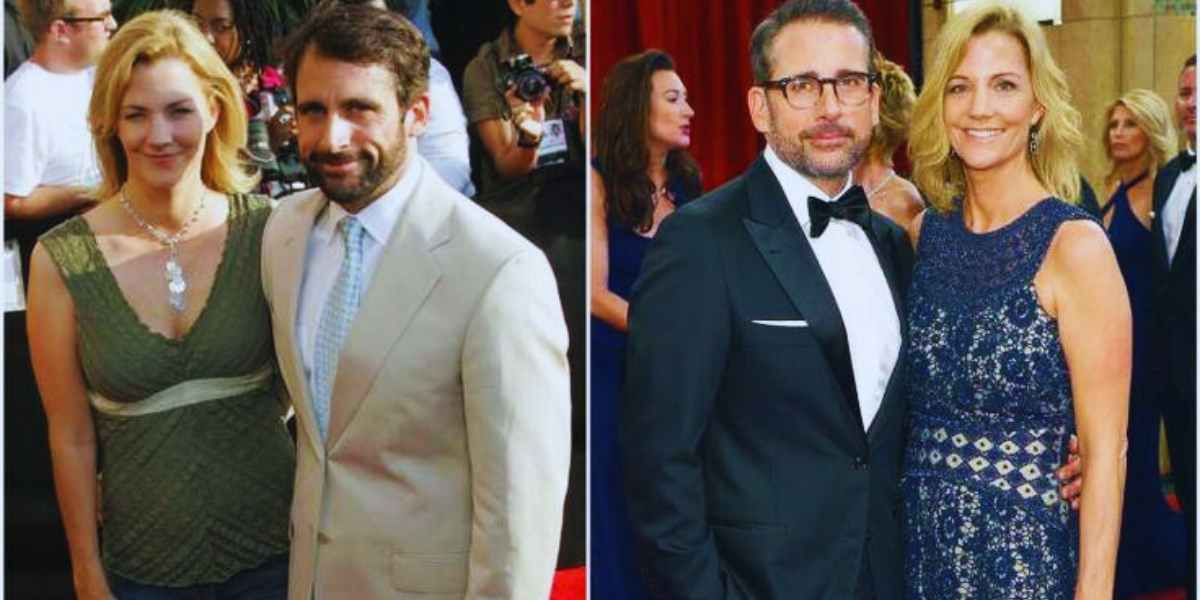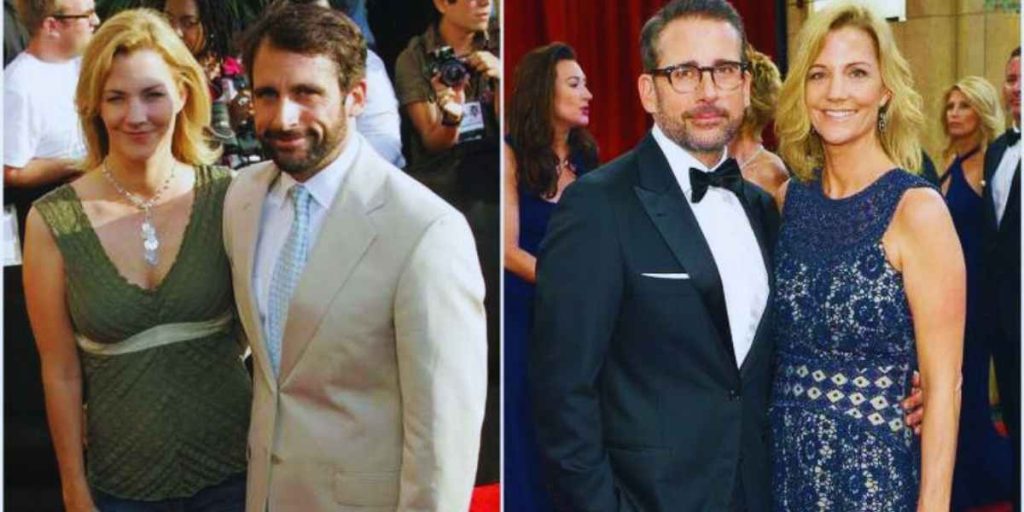 Steve Carell first met Nancy Walls as a student in an improv class he was teaching at the Second City Training Center on August 5, 1995. The dapper Steve Carell was reluctant to ask her out in the beginning, but things went smoothly soon after. They have been together for nearly three decades and have a daughter and a son.
Brad Hall and Julia Louis-Dreyfus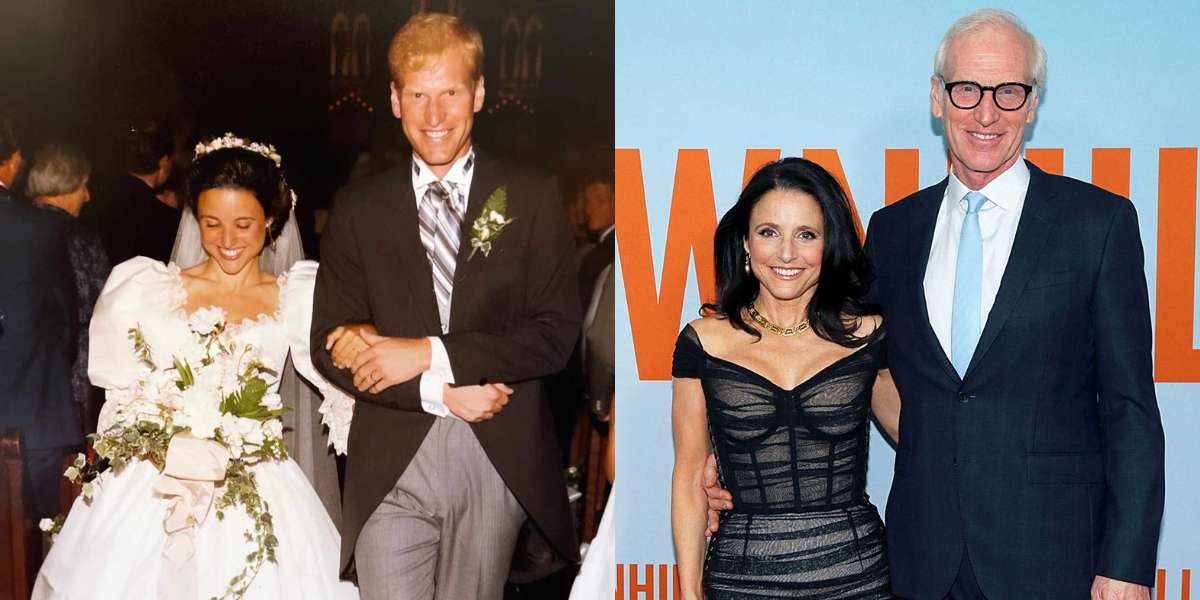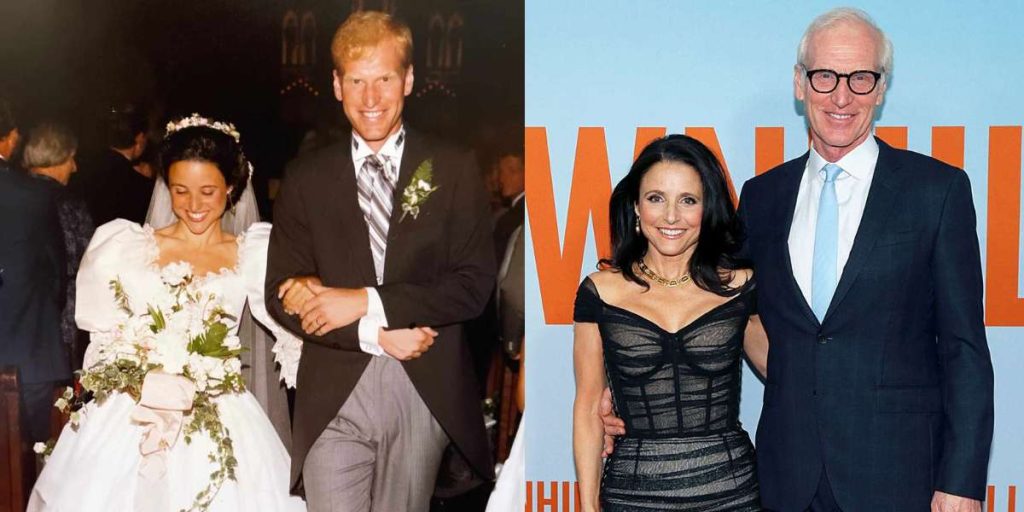 They began a relationship in the early 1980s while attending Northwestern University in Evanston, Illinois. The couple has an exemplary career and marriage because they have appeared in multiple acclaimed TV shows and movies. They have been together for 36 years and will be counting on more.
Judd Apatow and Leslie Mann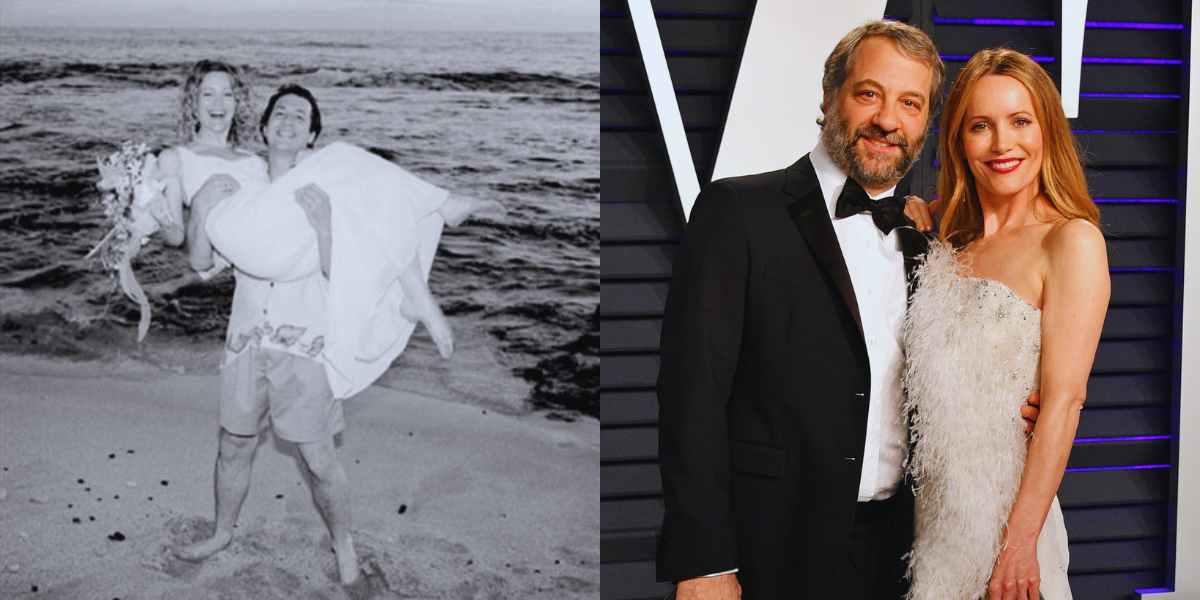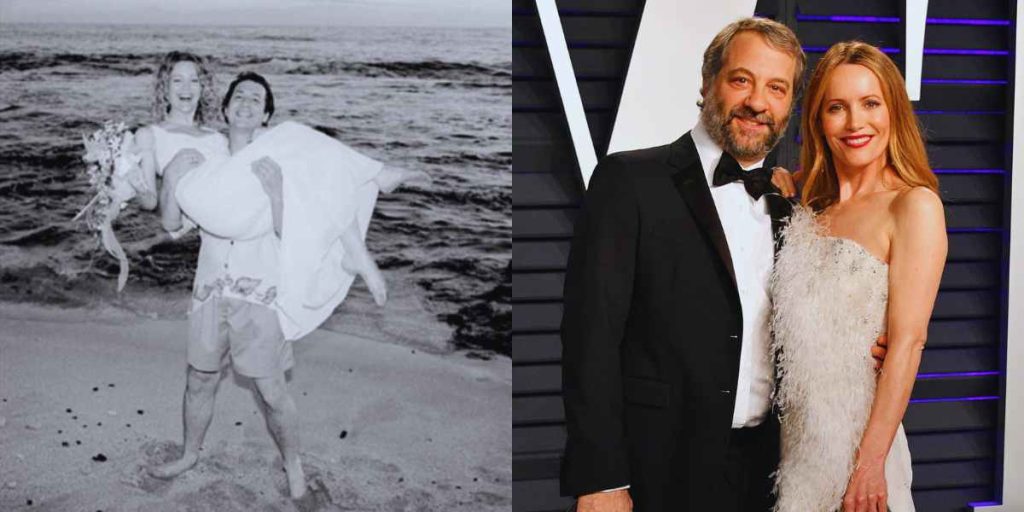 Celebrities' relationship statuses always remain the subject of investigation. It's also interesting to mention their daughter Maude Apatow, who has garnered attention for her own relationships. Undeniably, Judd Apatow and Leslie Mann have maintained a graceful image over the years. The attractive couple tied the knot on June 9, 1997, in Los Angeles, while they first met on the set of the comedy film "The Cable Guy" in 1996. Leslie Mann starred as Matthew Broderick's girlfriend, and Judd Apatow was the producer in the movie. The pair has two daughters named Maude and Iris.
Jane Wagner and Lily Tomlin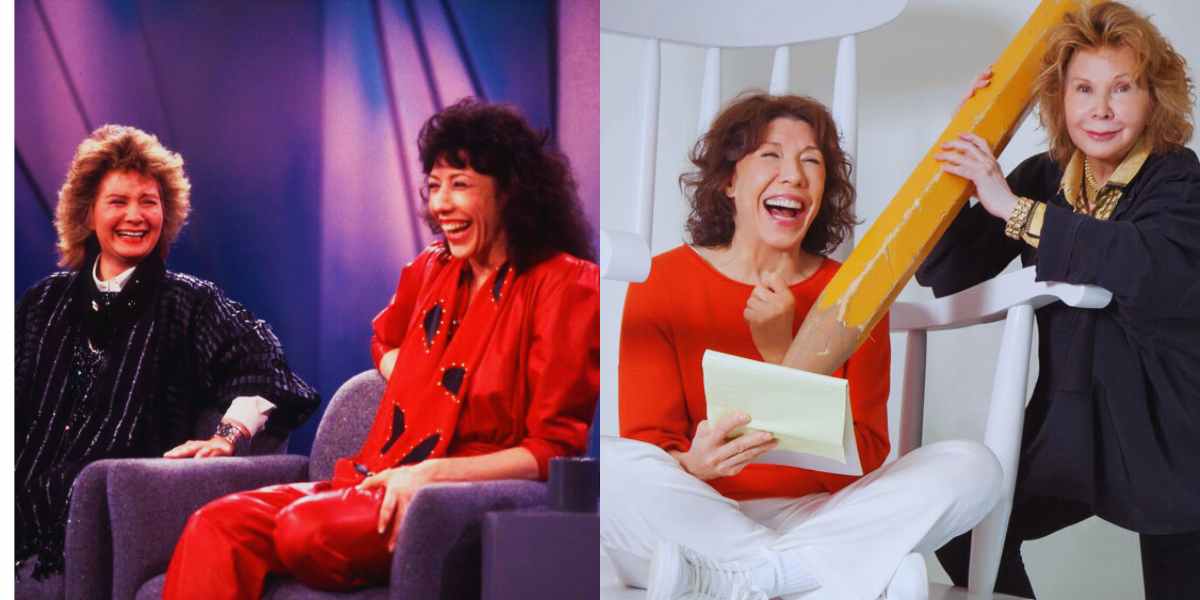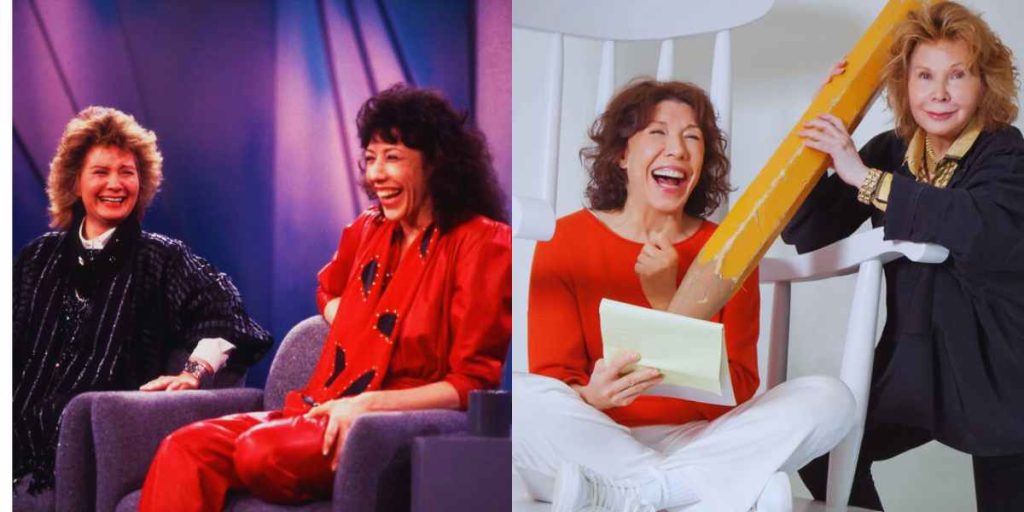 Wouldn't it be unfair if we forgot about the cutest same-sex couple in Hollywood? Lily Tomlin met Jane Wagner, her future wife, in March 1971. She fell immediately for Jane Wagner and decided to spend the rest of her life with one of the greatest writers. You won't believe that the power couple has completed 52 years as romantic partners, but they legally married on December 31, 2013.
Carey and Pink Hart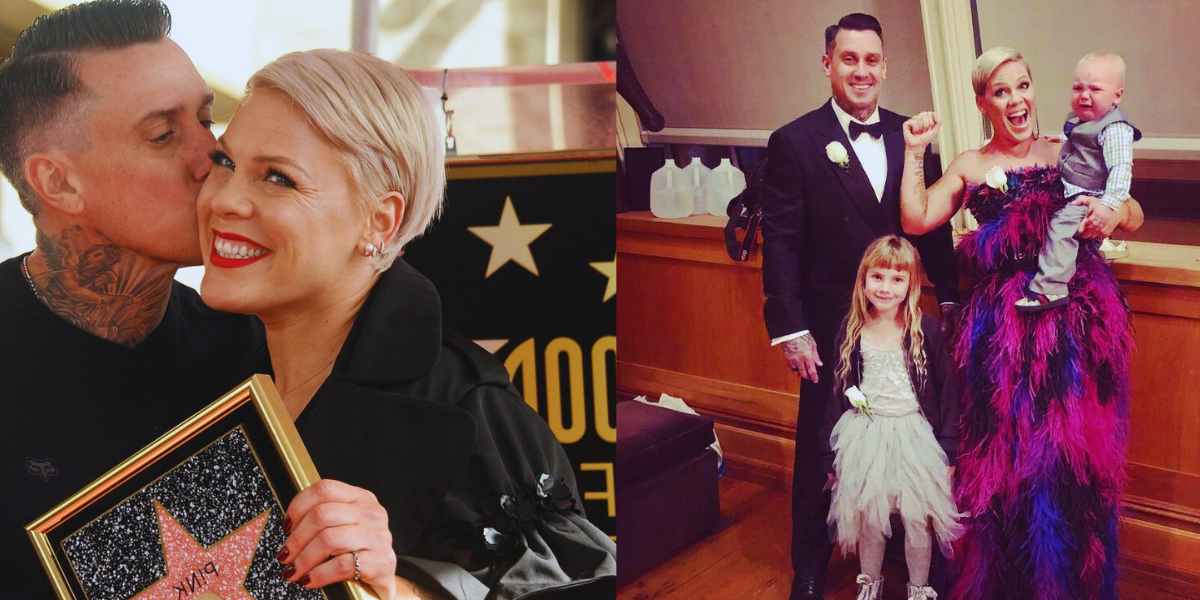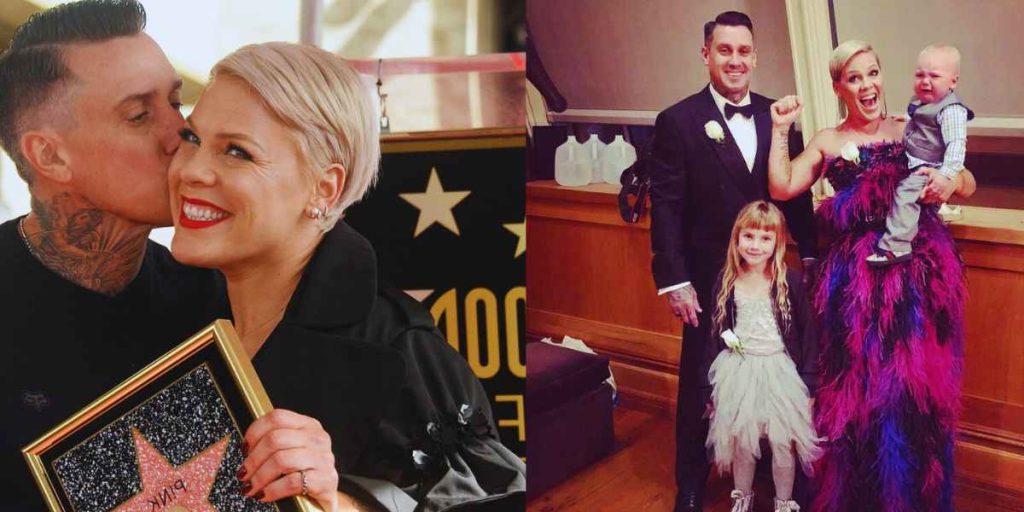 Carey and Pink Hart's love story is quite interesting, as Pink proposed to Carey Hart through the pit board during one of his motocross races in California in 2005. At first, she was holding a sign that read, "Will you marry me?" Hart was thoroughly focused and initially ignored her. However, upon changing the sign to "I'm serious!" he pulled out of the race, and they got married on January 7, 2006, at the Four Seasons Resort in Costa Rica. They have been enjoying each other's company ever since and sharing their love with two kids as well.
Georges LeBar and RuPaul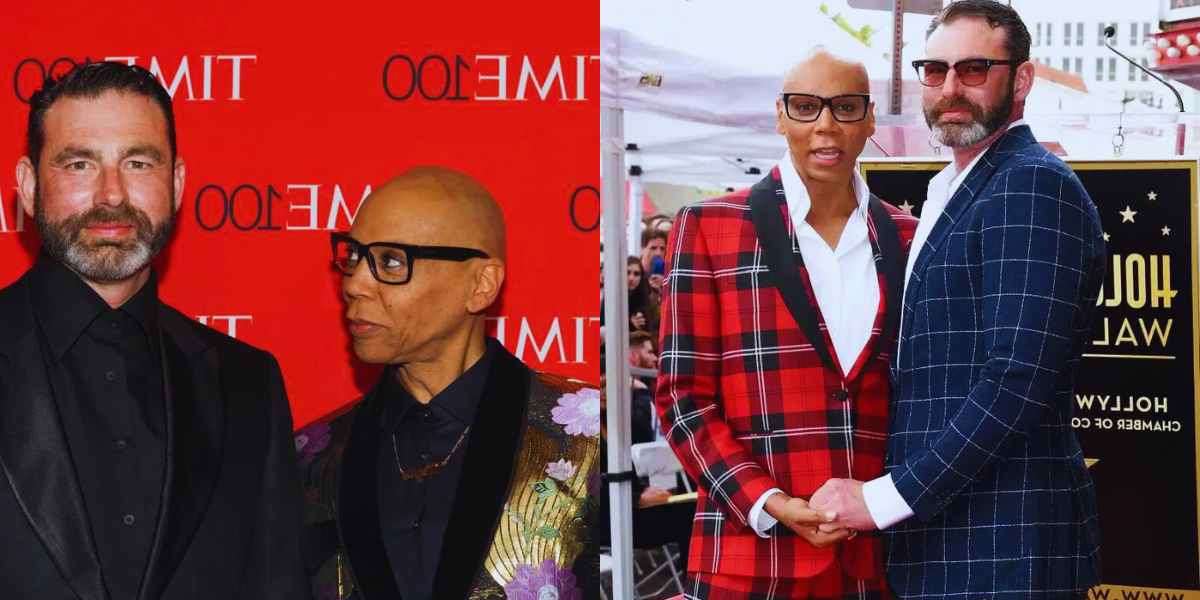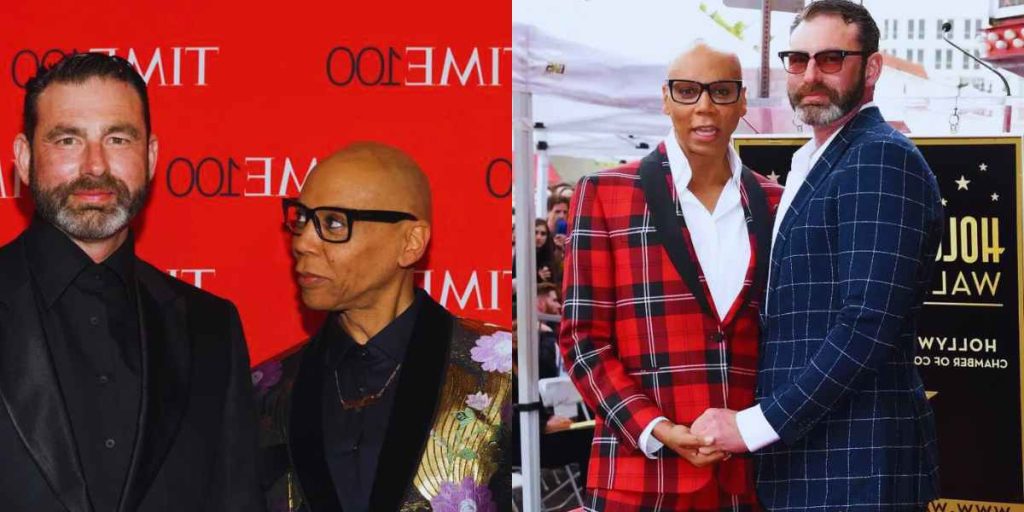 RuPaul met his future husband, Georges LeBar, in 1994 at the Limelight nightclub in New York City. The couple tied the knot in January 2017 in an intimate wedding ceremony. Their story has set another example of successful relationships among many, as they have been together for 29 years.
Adam Brody and Leighton Meester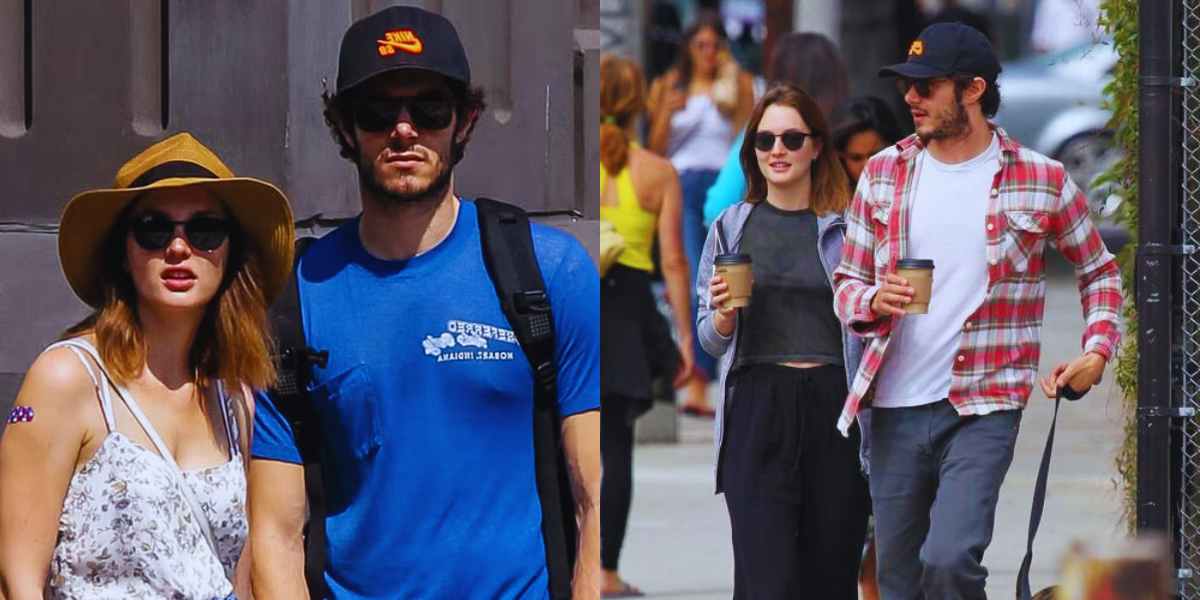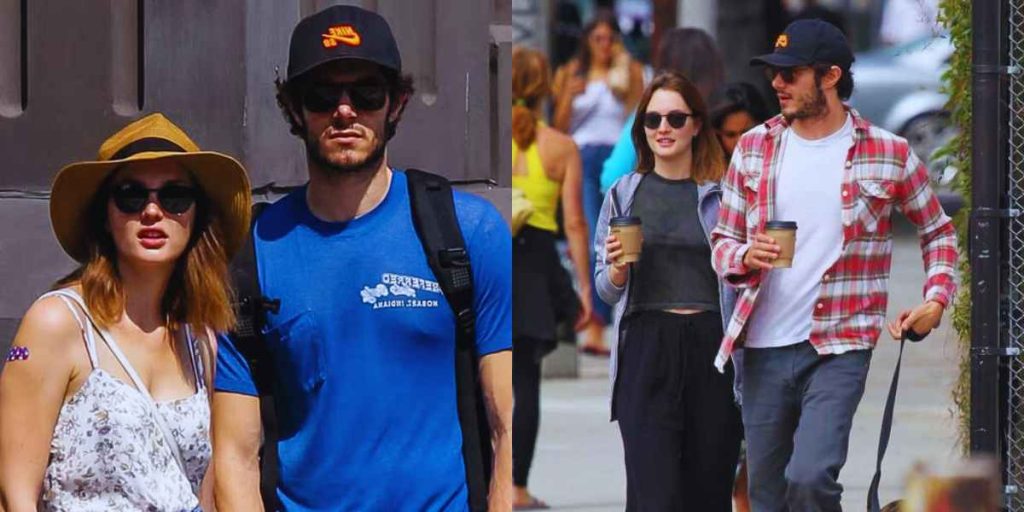 Both stars met on the set of the movie "The Oranges" in March 2010 in Westchester, New York. After getting to know each other for three years, they engaged in November 2013 and wed in a close ceremony on February 15, 2014. They have an older daughter and a younger son.
Stephen Colbert and Evelyn McGee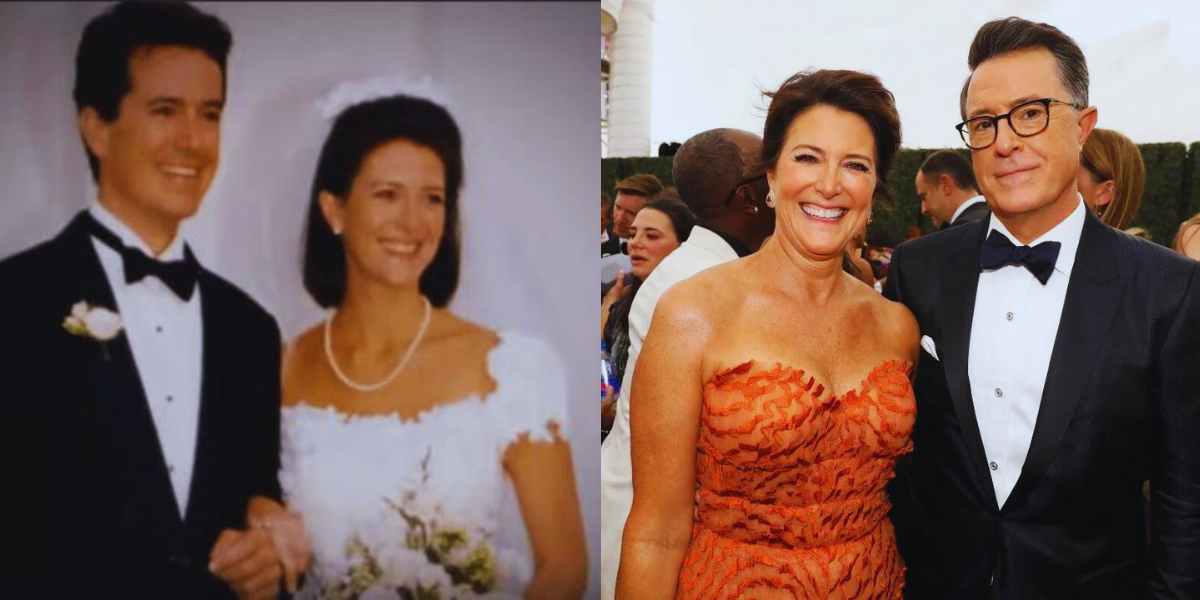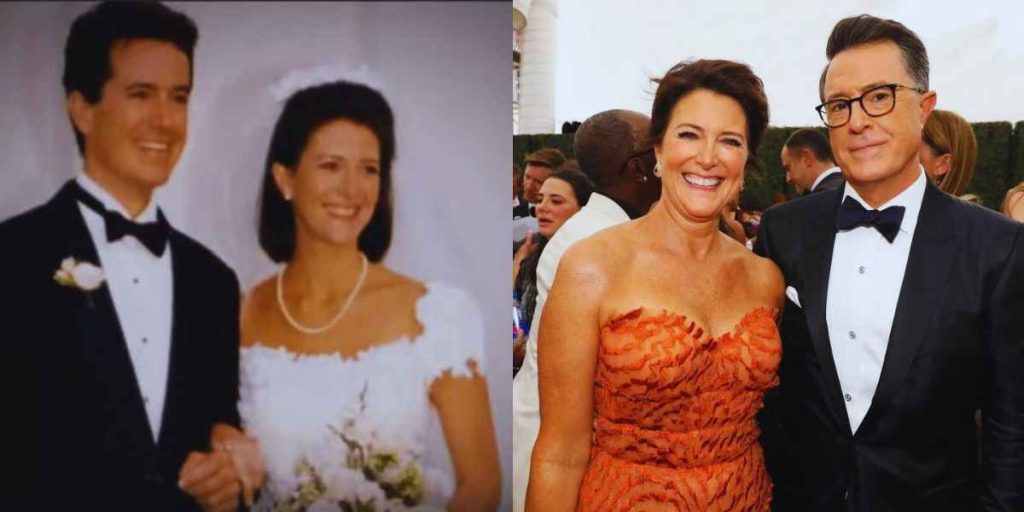 How can we not include Stephen Colbert and Evelyn McGee in the list of most successful relationships? They have been married since 1993. Stephen Colbert met his future wife at the world premiere of Hydrogen Jukebox at the Spoleto Festival USA in Charleston. He could not control himself from falling in love with Evelyn.
He calls it love at first sight and has proved his love to be unadulterated by sticking to the love of his life. They appeared in an American television series titled "Strangers with Candy," where Mrs. McGee played the role of Stephen's mother. Blessedly, she is the mother of Stephen's three children in real life.