Hilary Duff is a common name that almost every other person has heard of. With 23 years of experience in showbiz, she has remained a teen favorite due to her Disney shows and now an adult favorite due to her current tv show, Younger. With a total net worth of $25 million (as of 2021), there is no slowing down for Hilary Duff, who is currently the star of tv shows, making her sixth album and always coming up with new surprises, which makes her a great entrepreneur.
Hilary and her personal life
Hilary was born in Houston, Texas, on 28th September 1987 and is the second child. Her older sister Haylie Duff is also in the showbiz industry. Both sisters moved to LA along with their mother to pursue their dreams in 1993. They both started auditions immediately and featured in many commercials until each of them got their big break.
Duff has always managed to keep her personal life away from the cameras. She has always remained the type of person who has preferred a night in with friends and family rather than partying hard.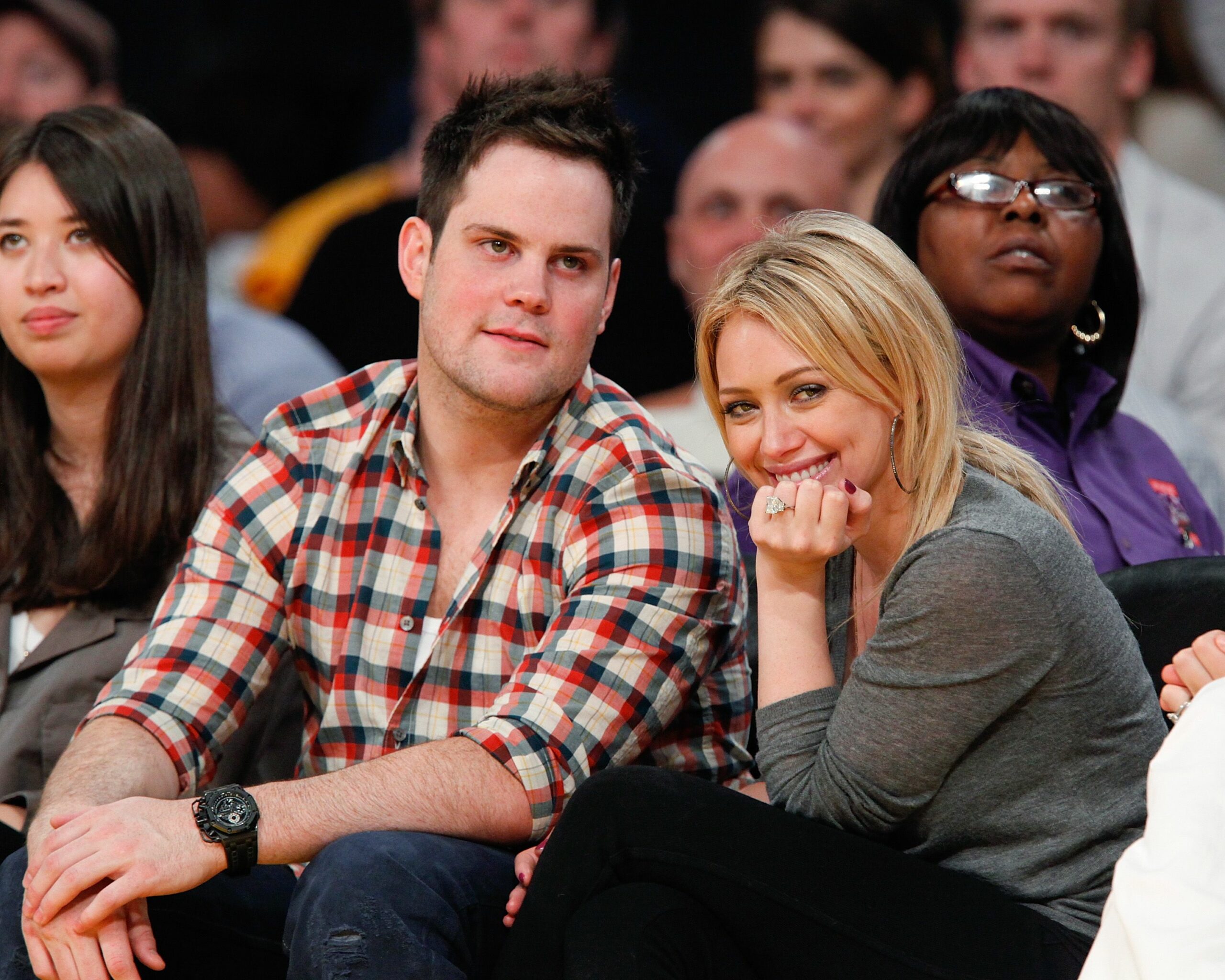 She started dating Aaron Carter in 2001 and continued to do so until 2003, when Aaron confessed to cheating on her with not one but two people (Her best friend and Lindsay Lohan). After around a year, in July 2004, Duff started dating singer Joel Madden. Her relationship with Joel also didn't last, and they both parted ways in November 2006. Then in 2007, she started dating NHL player, Mike Comrie who she then married in 2010.
Pokimane – Twitch Streamer's Net worth, Streaming Setup, Earnings and More
However, this marriage ended in divorce by 2016. She did have a son with him in March 2012 whom they both are co-parenting. Later on, in 2017, Hilary started dating singer/songwriter/producer Matthew Koma. Furthermore, she got married to him in a private wedding in December 2019. She has two daughters (Banks Violet Bair and Mae James Bair) with him, and they are still going strong.
Hilary Duff Net Worth As An Actress
Hilary started her acting career at a very young age. She began with commercials and then moved to a small uncredited role in a series called True Women in 1997. Little did she know that 1998 was going to be her year as she got her big break. She landed a major role as Wendy in the movie Casper meets Wendy.
Then, in 2001 Hilary landed a role as a clumsy teenager that everyone could relate to, named Lizzie Mcguire. The Disney Series was a big hit, and she found her face everywhere. She was an immediate hit and continued to star in 65 episodes (2 seasons). In addition to this, it is reported that Hilary received $15,000 per episode ( $975,000).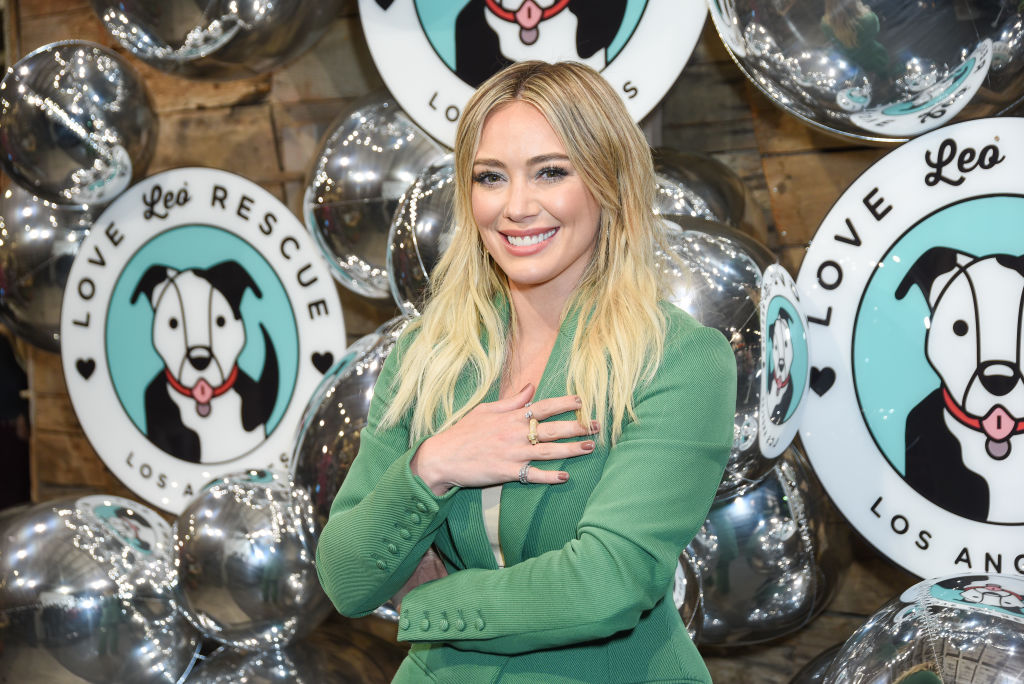 Hilary Duff In Lizzie Mcguire Movie
This was not the end for Lizzie Mcguire! In 2003, The Lizzie Mcguire movie premiered, starring Duff as the lead. The movie earned $55 million worldwide. Out of this amount, Hilary was paid a whopping $1 million.
In 2003, Hilary performed in another movie as well, i.e., Cheaper by the Dozen. This movie also had a sequel in 2005. Both the parts were a huge hit earning millions of dollars worldwide. Duff received a huge payout as well. For the first part, she was paid a million-dollar, and for the second part, she was paid $2 million. She also performed a role along with Frankie Muniz in Agent Cody Banks in the year 2003. She was paid $500,000 for her role.
Hilary also gave a brilliant performance in A Cinderella Story, via which she earned $2.2 million. In addition to this, she earned $2 million via acting in Raise Your Voice, Material Girls, and The Perfect Man each. Overall, 2003 was a year of great success for Duff and the beginning of the peak of her career, which continued till 2013, in which she managed to earn $18 million. She also appeared in many tv shows as a guest. She has performed roles in independent movies, including War, According to Greta, Bloodworth, and Inc.
Currently, Hilary plays the role of Kelsey Peters in tv series Younger which is on season seven right now. Besides this, she is planning to come up with a Lizzie Mcguire reunion movie as well.
Hilary Duff Net Worth As A Singer
Hilary started her music career in 2002 with Santa Claus Lane (a Christmas album). Then in 2003, she released another album, Metamorphosis, which was a hit. She then toured nationwide, which was also a success. Her next album named after herself, i.e., Hilary Duff, was released in 2004, and another album named Most Wanted the next year. Most Wanted was a huge hit as it took the number 1 place in the Billboard 200. In 2015, Duff released Breathe In Breathe Out, another remarkably great album that fans absolutely loved listening to.
Hilary has released about five studio albums, five video albums, two live albums, and five compilation albums through which she has earned millions of dollars. In fact, Metamorphosis alone sold five million copies worldwide.
Hilary Duff Net Worth As An Entrepreneur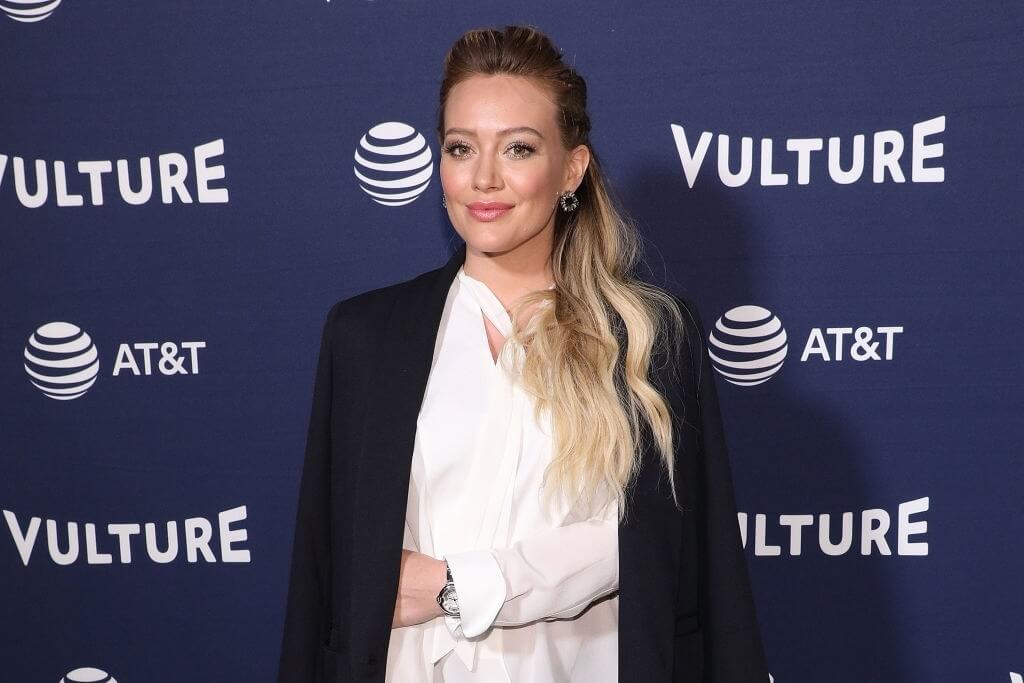 The mother of three has nothing holding her back as she also managed to get the title of a budding entrepreneur. In 2004, Hilary launched a clothing line named Stuff by Hilary Duff. She then managed to come up with her own perfume called With Love by Hilary Duff in 2006.
Additionally, in 2009, she got a DKNY sponsorship where she got the chance to co-design Femme ( a line of jeans for DKNY). She has also managed to come with her own line of glasses, i.e., Muse × Hilary Duff with GlassesUSA.Editor's pick on what to read next:
LaShun Pace Net Worth – Details about Income, Salary, Age, Husband, Children
Hilary as an author
Is there anything Hilary hasn't tried? The beautiful actress has also had a career as an author. She worked along with author Elise Allen to publish the New York Times best-selling trilogy in the Young Adult genre. The names of the books are Elixir, Devoted and True.
Hilary's Charities
With so much money in her bank account, Hilary Duff doesn't forget to give back to the less fortunate. She is a youth ambassador for the children of Bogota, Columbia. She also donated $250,000 and a total of 2.5 million meals to the victims of Hurricane Katrina. In addition to this, she has also been featured in the Think before you Speak Campaign.
Hilary Duff's Houses Networth
Hilary has quite experience in real estate. Just at the age of 17, in March 2004, she bought a 10,000 square foot house for $3.5 million in the LA suburb of Toluca Lake. Later on, in March 2010, she sold this house for $6.5 million.
She then bought a house and Mike Comrie ( who she saw at the time) in Beverly Hills. This home cost about $3.85 million. Even though Mike and Hilary didn't last, this house is still owned by her and is her primary residence meaning this is where Hilary and her now-husband Mathew Koma live.
Besides this, she also bought a home in Studio City, California, for $2.695 million in 2016. She then sold this house in 2019 for $3.172 million.
Harry Kane's net worth in 2022: What is Kane's annual salary?