In Hollywood, relationships often become subjects of public fascination and scrutiny. Jonah Hill, the acclaimed actor known for his roles in movies like "Superbad" and "The Wolf of Wall Street," has recently garnered significant attention for his career and personal life. Allegations made by Jonah Hill's ex-girlfriend have thrust him into the spotlight once again, as she claims he was emotionally abusive during their relationship.
A Closer Look at Their Relationship
In August 2021, Jonah Hill publicly confirmed his relationship with Sarah Brady. The couple attended various events together, including the "Don't Look Up" premiere in December of that year. While the exact timeline of their relationship remains unclear, it was evident that their romance captured public attention.
Sarah Brady, a professional surfing instructor and law student, made an unexpected pair with Hill, but their connection seemed strong. However, behind closed doors, Brady alleges that Hill's behaviour was far from loving and supportive, and she endured mistreatment in the name of love.
Related: Did Ariana Grande get a divorce?
Allegations of Emotional Abuse
Jonah Hill's ex-girlfriend took to Instagram to share her experience and accuse Hill of emotional abuse. She revealed alleged text messages exchanged between them through a series of screenshots. According to Brady, Hill attempted to control her actions and choices, imposing strict boundaries on her behaviour.
One shared message shows Hill asking her to remove surfing photos from her Instagram that he deemed inappropriate, particularly ones where Brady's appearance was in a thong. When Brady decided to delete the posts, she claims Hill responded condescendingly, suggesting she didn't understand his point.
Another alleged text listed a set of behaviours Hill found unacceptable in their relationship, including surfing with men, modelling, and posting pictures of herself in a bathing suit. These actions, according to Hill, made her an unsuitable partner.
Related: Who is Riley Gaines' Husband?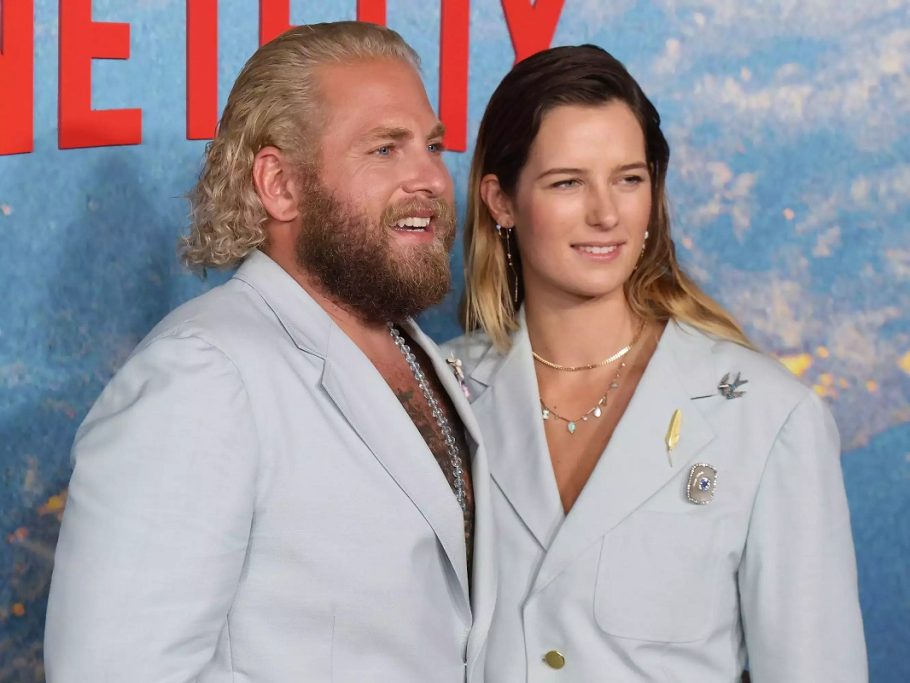 Mixed Reactions and Impact on the Victim, Jonah Hill's Ex-Girlfriend
As news of Jonah Hill's ex-girlfriend's allegations spread, various reactions emerged worldwide. Some expressed support for Brady, applauding her courage in speaking out, while others questioned the timing and motives behind her decision to share the private messages publicly. However, Hill has remained silent on the issue, and his representatives have released no statements to address the allegations.
Taking allegations of emotional abuse seriously is crucial, as they cast doubt on a person's truthfulness and integrity. Many individuals have a strong connection with their favourite celebrities, so accusing a renowned figure of abuse warrants careful investigation. Emotional abuse can profoundly affect mental health, and creating a safe space for survivors to share their stories can save lives.
The consequences of emotional abuse can severely impact victims' mental and emotional well-being. Alongside distorted self-perceptions, living in an abusive environment exacerbates feelings of worthlessness, anxiety, and depression. Despite seeking professional help, victims often struggle to trust others and experience long-lasting difficulties forming healthy relationships.
If the allegations made by Jonah Hill's ex-girlfriend are true, her decision to come forward and share her experience of emotional abuse deserves recognition. Her courage serves as a reminder of the importance of speaking up, as emotional abuse can happen to anyone, regardless of their socioeconomic background or public image.
Finally, the allegations against Jonah Hill have sparked a conversation about emotional relationship abuse. As the public awaits further information, it is crucial to approach the situation with empathy and support survivors in their healing process.
Related: Was Willi Ninja Gay?