The answer to is Pamela Anderson married has been yes several times as the actress has been married more than once. From marrying her bodyguard to marrying her lifelong friend, the actress has had several men in her life as she has been looking for the one.
The actress has gone through a lot when it comes to her love life. She has fallen out of love and undergone harassment and physical abuse. She has also had a leaked sex tape and a Hulu movie made around this. Through it all, she has remained positive and hopes that one day she will find a man who will be the right choice for her.
Is Pamela Anderson Married?
The answer to is Pamela Anderson married is no. The actress has been married before but is currently not seeing anyone. Her latest marriage to Dan Hayhurst, her bodyguard, ended with a divorce in early 2022. After her recent split, a source close to her said, "She goes into everything hoping for the best. She thinks every marriage will be her last."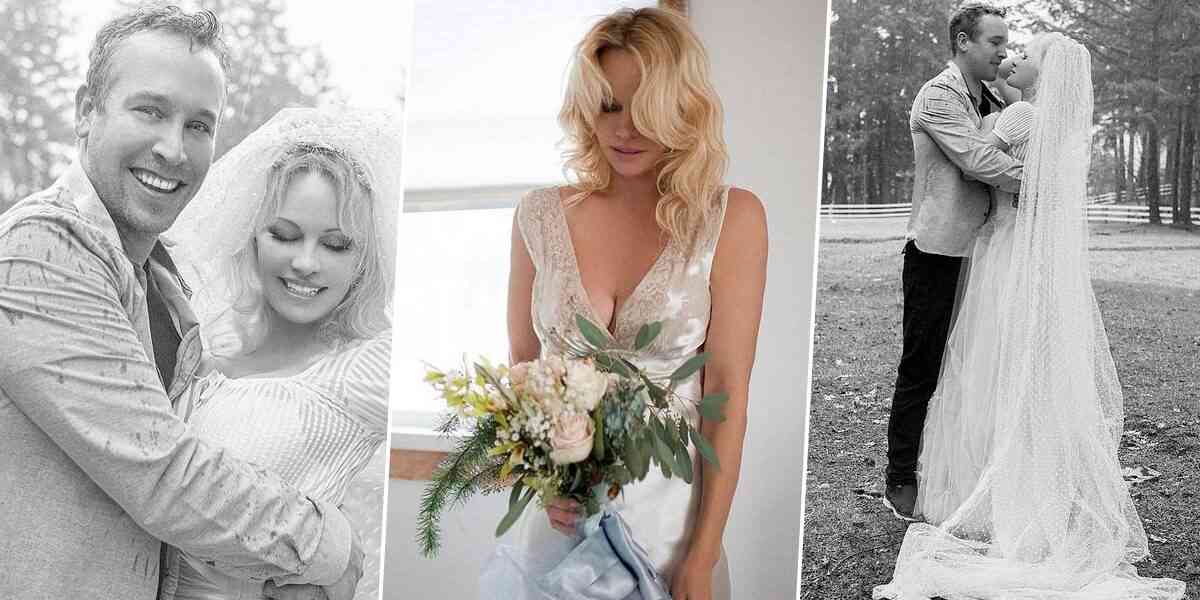 How many times has Pamela Anderson been married?
Related: Outer Banks Season 4 is Renewed: Netflix
The Baywatch actress Pamela Anderson has been legally married five times. However, she has only had four husbands, as she married and divorced Rick Salomon twice. Besides Rick, she has been married to Tommy Lee, Kid Rock, and Dan Hayhurst.
Moreover, Pamela Anderson said "I do" to John Peters in Malibu, but the duo separated within a short span, with the actress confirming months later that she was "never legally married."
Pamela Anderson and Tommy Lee
Pamela was just 27 when she married 32-year-old Tommy Lee, and he was her first-ever husband. The duo tied the knot in February 1995, just after knowing each other for a few days. Their marriage was quite tumultuous and lasted for around three years ending in 1998.
Related: What is Keri Russell Net Worth?
During this time, the couple faced many ups and downs, including the leaking of their sex tape. Tommy Lee was also sent to jail for six months after the Baywatch actress claimed she had been a victim of spousal abuse. They also welcomed their sons Brandon Thomas Lee, 26, and Dylan Jagger Lee, 25. Later on, the Mötley Crüe rocker even admitted that he was sometimes jealous of the attention Anderson gave to their kids, Brandon Thomas and Dylan Jagger.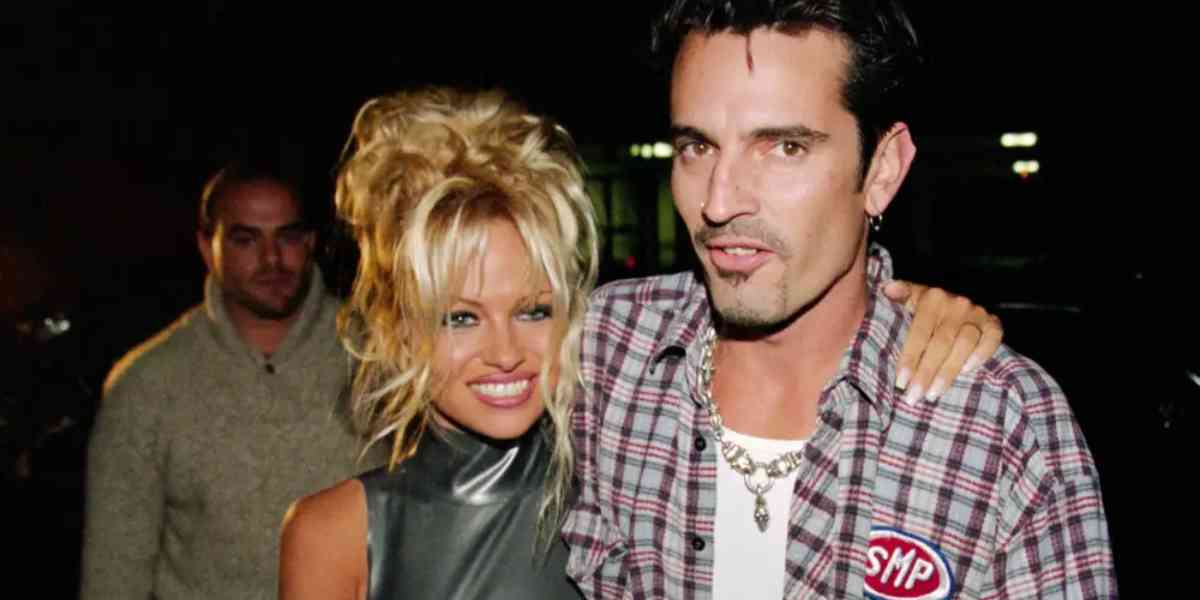 Moreover, even after the couple divorced in 1998, they continued to reunite in an on-and-off relationship before finally ending things once and for all in 2008. While speaking about her relationship with Tommy in her memoir in 2023, she said, "My relationship with Tommy may have been the only time I was ever truly in love."
Pamela Anderson and Kid Rock
Pamela and Kid Rock began dating in 2001. Soon after, in April 2002, Kid Rock proposed to Anderson. At the time, she answered yes to his proposal. Many thought that the answer to is Pamela Anderson married was going to turn to yes soon. However, the couple parted ways the following year and never got married at that time.
Related: Julia Roberts divorce News is Real or Hoax? Fact Check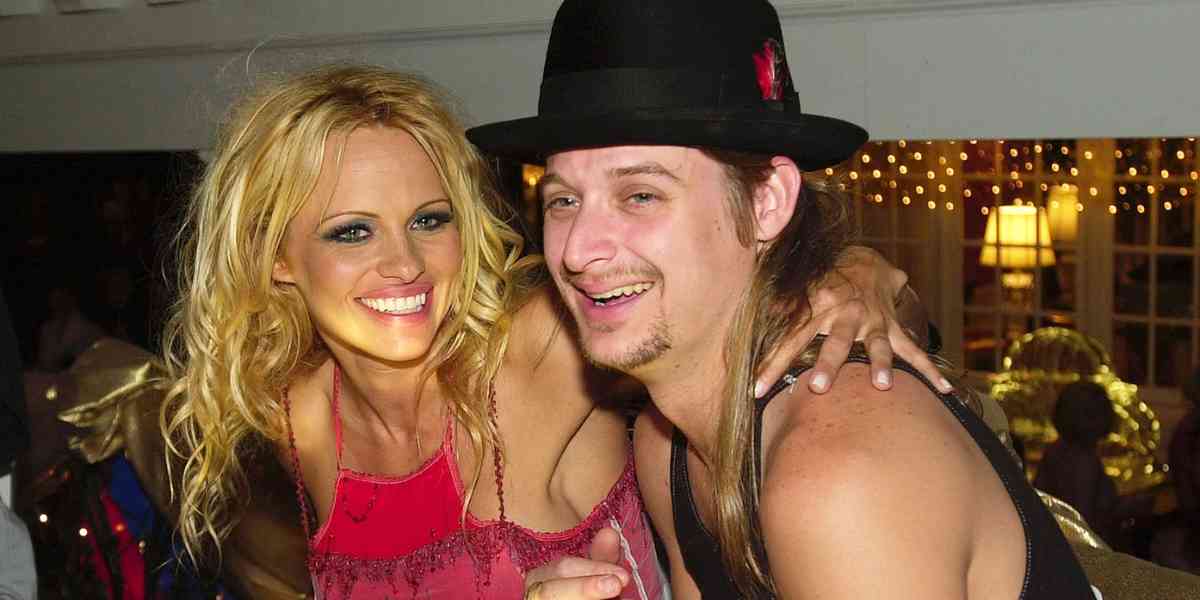 But they were meant to get married. And so, when they unexpectedly met on a friend's yacht, they decided to rekindle their love. The duo married spontaneously on July 29, 2006. They married on a yacht in St. Tropez, France, and then legally married on August 3, 2006, in a courthouse in Beverly Hills. The couple said their I dos a third time on August 17, 2006, at Tootsie's Orchid Lounge. 
Unfortunately, their marriage didn't last long. The Baywatch actress filed for divorce, and the couple remained married for only four months. According to Sacha Baron Cohen, one of the critical factors in the couple splitting up was Anderson's role in Borat and Kid Rock's jealousy surrounding it.
Related: Is Jackson Mahomes Gay? Is it Really True?
The Bawitdaba singer spoke about his marriage with Pamela in an interview on Today in 2007. He said, "I fell in love. It was a great thing to be in love. I was a complete idiot in love."
Pamela Anderson and Rick Salomon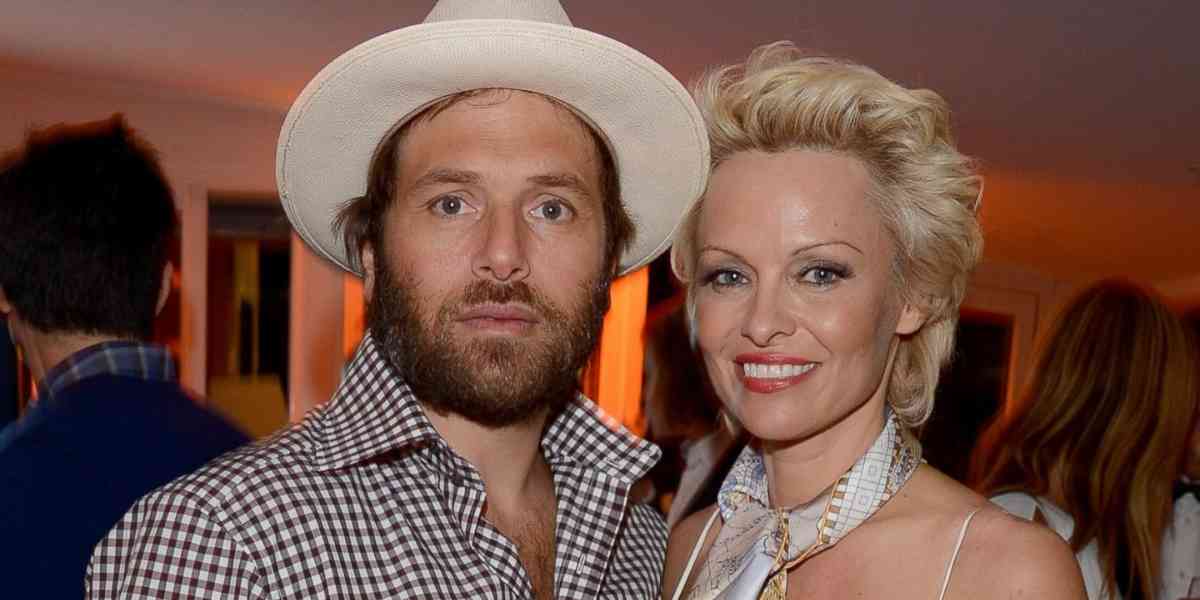 Pamela married poker player Rick Solomon in October 2007, changing the answer to the question on everyone's mind at the time, is Pamela Anderson married. The couple had been friends for years before they finally tied the knot. However, their marriage didn't last long, and their marriage was annulled within two months in December 2007. Later on, the actress claimed in her documentary, Pamela, A Love Story, that the main reason behind her parting ways with Rick Solomon was the crack pipe she found in their Christmas tree. She also further said that Rick has never admitted that it was his crack pipe or that he had hidden it in the Christmas tree till date.
Related: What Is Anthony Ciccone Cause Of Death?
The couple rekindled their love and got married once again in January 2014. However, just six months into the marriage, Pamela filed for divorce. She then petitioned to have her divorce filing canceled. The couple finally divorced in April 2015. Pamela had also gotten a restraining order against her husband in March 2015 and claimed that she was scared of what he could do. Even while filing for divorce, Pamela shared some of the harassing emails and text messages Rick had sent her.
After the divorce, the couple released a joint statement talking about the journey of their divorce and apologizing to all their family members and friends for how they've hurt and embarrassed them.
"Public divorces can be harsh and cruel – we apologize to our families and friends for any hurt and embarrassment we have caused – we have come to an amicable agreement and are moving on."
Pamela Anderson and Jon Peters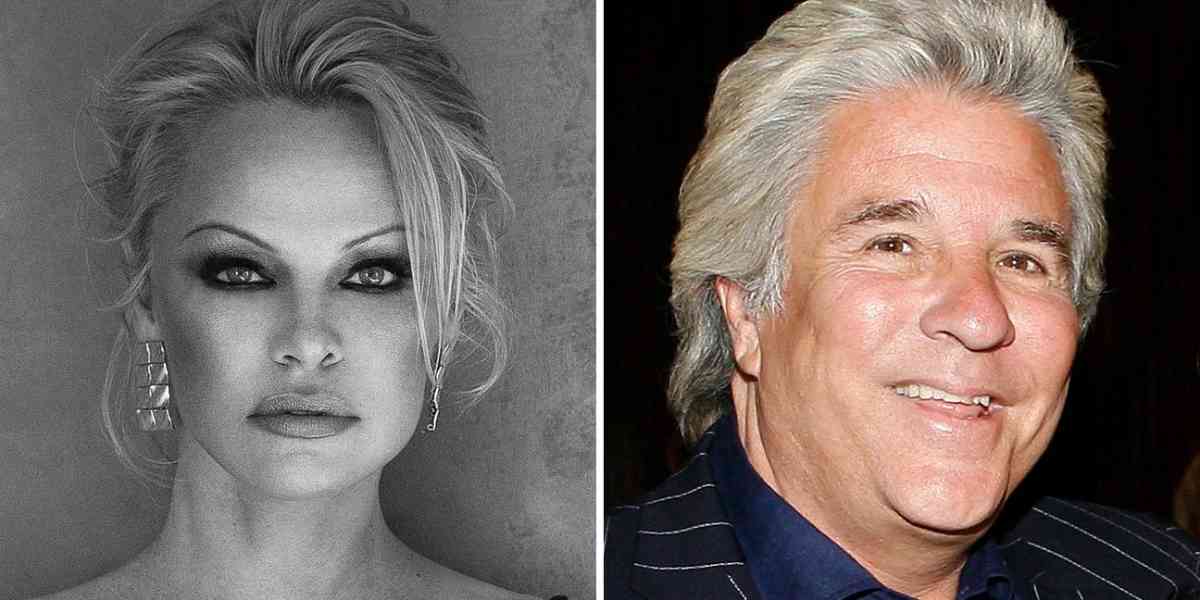 The answer to is Pamela Anderson married once again became yes in January 2020 as the actress married producer Jon Peters in Malibu. Soon after their marriage, Peters shared in an interview with The Hollywood Reporter that he has loved Pamela for 35 years. He said, "There are beautiful girls everywhere. I could have my pick, but — for 35 years — I've only wanted Pamela."
Related: Justin Bieber and Hailey Divorce Rumors, Is It True?
Just after 12 days of marriage, Pamela announced that she and Jon had parted ways turning the answer to is Pamela Anderson married no. Even though the couple had said their I-dos, they were never legally married as neither had filed for a marriage certificate post-wedding. 
Pamela Anderson and Dan Hayhurst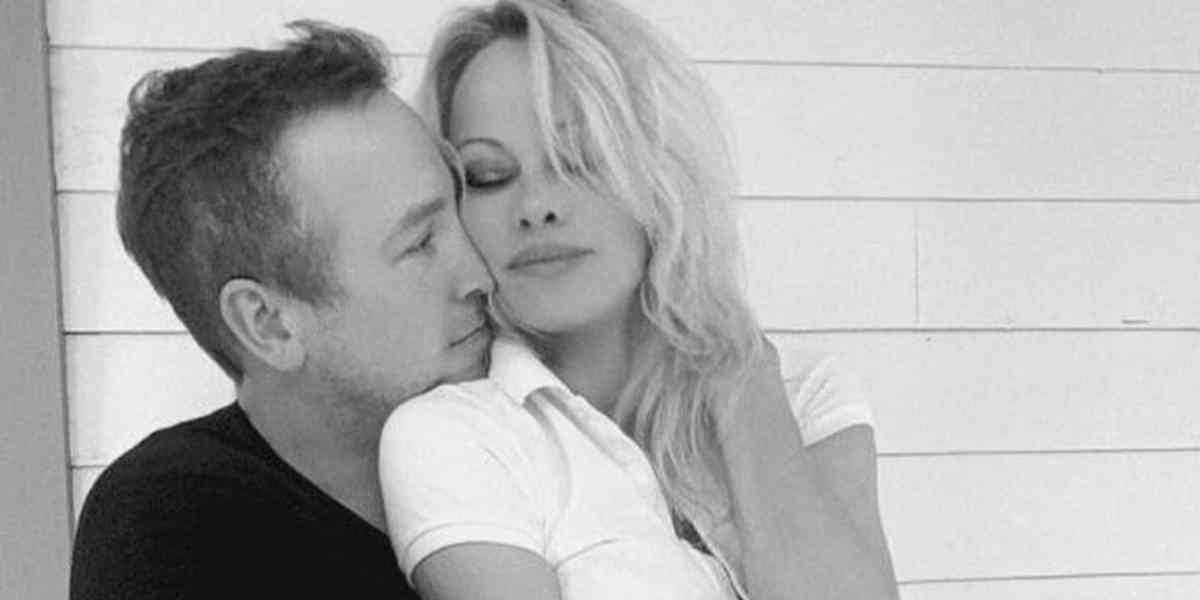 The last time the answer to is Pamela Anderson married was yes when she married Dan Hayhurst on December 24, 2020. The duo started dating in September 2020 and tied the knot on Christmas eve in Vancouver Island, Canada. However, the duo split up just after a year in January 2022 as they fell out of love. A source close to the actress confirmed the news.