Outer Banks Season 4 renewal has been confirmed. Netflix keeps adding to its vast bank of new and adventurous shows and never fails to amaze viewers with its unique content. Moreover, Outer Banks Season 3 was recently released on Netflix, and once again, it has won the audience's hearts.
The Netflix show Outer Banks is an American teen mystery drama full of action and adventure. It is based on a story of teenage friends who set out on a journey to hunt for treasure. Season 1 premiered on Netflix on April 15, 2020. Furthermore, season 2 came out in July of 2021, followed by season 3, released recently on February 23, 2023. Before the fans could question about another season, the makers officially confirmed that Outer Banks Season 4 had been renewed.
Outer Banks Season 4 Renewal
It is official, Outer Banks Season 4 is confirmed. The 4th season's renewal was announced even before season 3 hit the streaming platform Netflix. Moreover, the Outer Banks cast themselves announced Outer Banks Season 4 renewal. The cast revealed this news on February 18 at a live fan event called Poguelandia in Huntington Beach, California. The cast members present at the event were Chase Stokes (John B.), Rudy Pankow (JJ), Madison Bailey (Kiara), Jonathan Daviss (Pope), Madelyn Cline (Sarah), Carlacia Grant (Cleo), Austin North (Topper), and Drew Starkey (Rafe).
Furthermore, the official Twitter account for Outer Banks also tweeted about the renewal for another season, Outer Banks Season 4:
RENEWED FOR SEASON 4, BABY! 🤙 #OBX4 pic.twitter.com/cuQJwm7yUo

— Outer Banks (@obxonnetflix) February 19, 2023
Outer Banks Season 4 Release Date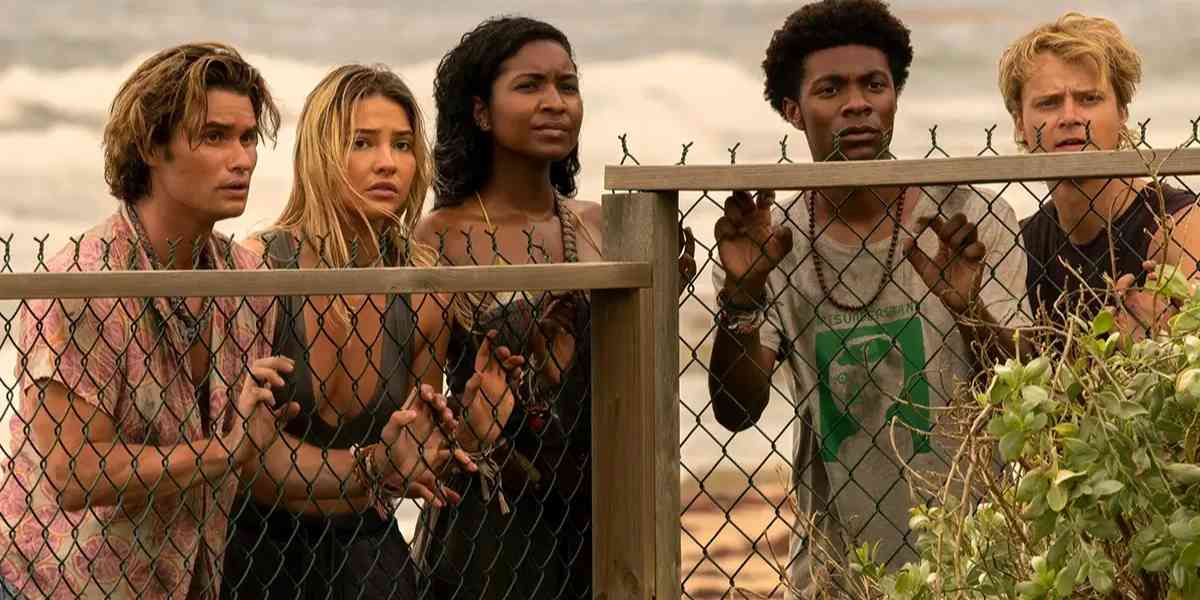 The release date for Season 4 has not been announced yet. However, it is for sure that we will get to see Outer Banks Season 4 on Netflix.
Related: We Are The Millers 2: Will There Be A We're The Millers 2?
Moreover, the fans must wait a little as Season 3 has just been released. Looking at the Outer Banks' previous release pattern, we see a year-and-a-half gap between season 2 and season 3. Thus, sources predict the release will be in 2024 at its earliest. Till then, all fans can do is wait and binge-watch seasons 1,2, and 3.
Outer Banks Season 4 Cast
Netflix has not officially announced the cast for Outer Banks Season 4. However, we are sure that fan-favorite cast members will be back. The main cast for the show is:
Chase Stokes plays the character of John B. He is the leader of the Pogues, and the treasure hunt is related to his missing father.
Madelyn Cline plays the role of Sarah Cameron. She is Ward Cameron's daughter and John B's love interest and later becomes his girlfriend.
Related: What is Carole Middleton Net Worth in 2023?
Madison Bailey in the role of Kiara "Kie" Carrera. Her father is a successful restaurant owner, and she hangs out with Pogues, due to which Kooks reject her.
Jonathan Daviss plays the role of Pope Heyward. He is the brains for the Pogues.
Rudy Pankow plays the role of JJ Maybank. He is John B's careless but very loyal best friend. They have been friends since the third grade.
Austin North in the role of Topper Thornton. He is Sarah's ex-boyfriend and a Kook. He despises the Pogues.
Charles Esten as Ward Cameron. He is Sarah, Wheezie, Rafe's father, and a wealthy businessman.
Drew Starkey as Rafe Cameron. He is Wheezie and Sarah's older brother.
Carlacia Grant as Cleo.
Outer Banks Season 4 Plot
Related: Teen Wolf Revival Cast, Plot, and Release Date: Here's What We Know So Far
Outer Banks is a show full of action and adventure mixed with teenage drama. It is based on a group of teenagers who set out on a treasure hunt. The treasure hunt is linked to one of the teenager's (John B. ) missing father. The show is set in a divided coastal town in the Outer Banks of North Carolina. This town's population is split into the rich people, called the Kooks, and the poor working class called Pogues.
The show follows a group of Pogue teenagers determined to discover what happened to John B's father. Moreover, while finding John B's father, they come across a legendary treasure that is linked to the father's disappearance. Furthermore, side by side, Pogues also face the ruthless behavior of the kooks and overcome other obstacles such as love, friendship, and money.