Ariana Grande-Butera is an American singer, songwriter as well as and actress. Ariana Grande was an actress before she started her music career. She rose to fame in her acting career for playing the role of Cat Valentine. She played Cat Valentine in the Nickelodeon television series, Victorious as well as Sam & Cat. Ariana also kickstarted her music career when she was very young, at the age of 15. The pop diva has broken records over the years. Ariana broke streaming records with two of her albums, Sweetener and Thank U, Next. Not only this, but she also became the first solo artist to reach the top three positions on the Billboard Hot 100. This was previously accomplished only by The Beatles.
Ariana Grande Gay
Ariana Grande is always in the limelight for many reasons, be it her music or personal life. Fans love to know everything. Over the years, the singer has shown her support for the LGBTQ community on multiple occasions. This has led to a few speculations and rumours saying, 'is Ariana Grande Gay?' Since her mainstream breakthrough in 2013, she hasn't hesitated to support the LGBT community through her words, music as well as actions. This is the reason why people started questioning if Ariana Grande is gay. Let's put light on a few occasions where she showed her love for the LGBTQ community.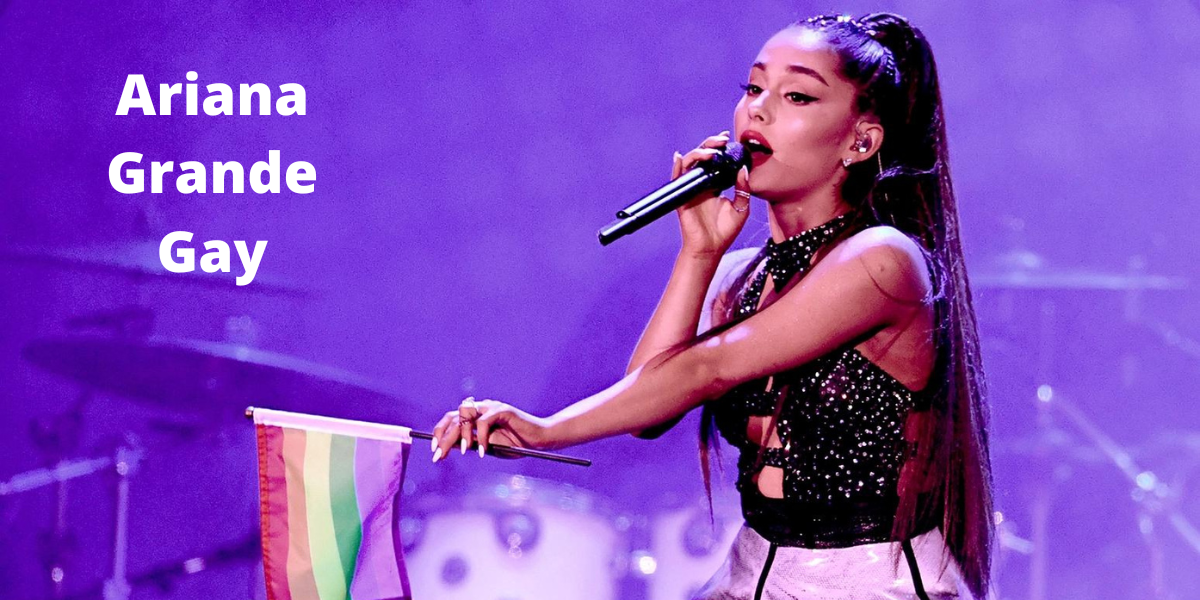 Her Tweet
Even before she got popular because of her music in 2013, she was raising her voice for gay people. She used her platform to spread awareness and show support. She once tweeted about a little boy who told her that he was bullied and called gay. Ariana said she told him that there was nothing wrong with being called gay.
Chrissy Teigen Pregnant Almost After 2 Years of Miscarriage
Florence Pugh Announced Breakup With Girlfriend
Ariana's Brother
Ariana Grande's brother, Frankie Grande, is gay, and she calls him her other half. She grew up around gay and trans friends whom she met through her brother. On one occasion, she tweeted about how she felt that gay people are a lot more pleasant than most people.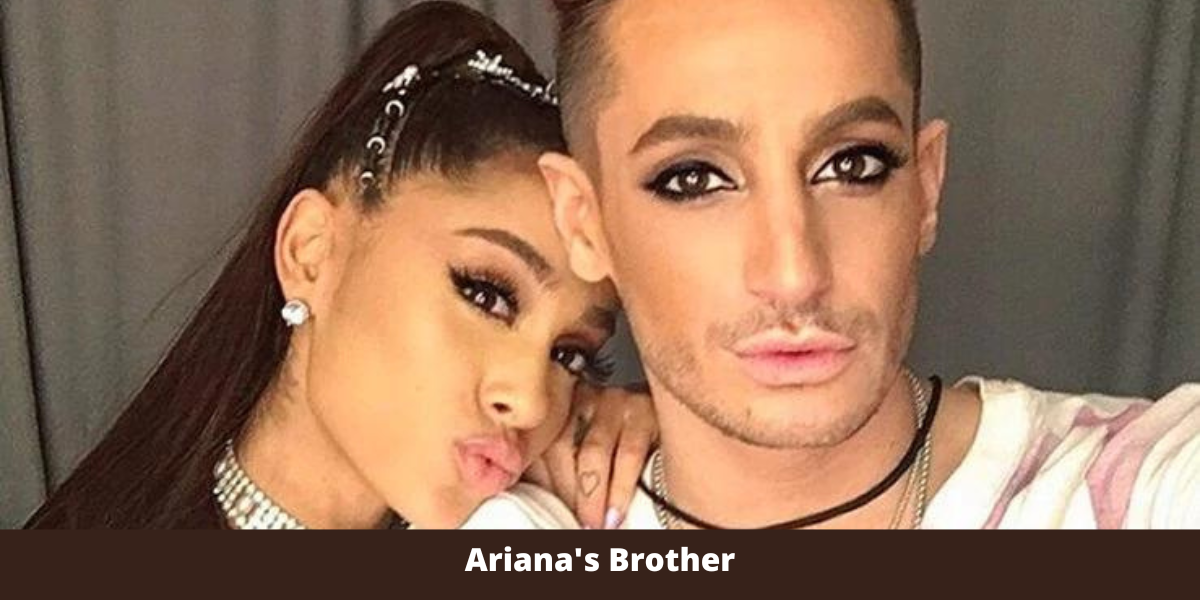 She Abandoned Catholicism
Grande explained on MTV EMA held in 2013 in Amsterdam why she left the Catholic Church:
"[They] said SpongeBob SquarePants is gay and he's a sinner and he should burn in hell. And Harry Potter was a sin. And working women. I was like, 'Enough! First the gays, then SpongeBob and now Harry Potter? Get out of my house!' I was not having it!"
Moreover, she went on with her explanation a year later. She also mentioned how her brother was told that God did not love him. She said she knew that was not okay as she loved her brother.
Anne Heche's Death Update: Why Anne Heche Declared Dead Twice By Media?
She Celebrated National Coming out Day
When Ariana was on her Honeymoon tour, she celebrated National Coming Out Day at the American Airlines Center in Dallas in 2015. She gave a shout-out to her fans, who were out and proud. Furthermore, Ariana also gave an inspirational message to the ones who hadn't come out yet. The pop icon told her gay fans that she loved them so much. Moreover, she said if anyone gave them a hard time for being who they are, she would kick their ass.
Monopoly
Ariana released a single, Monopoly, in 2019. The song instantly caught a lot of media attention, and people started speculating if this was a hint that Ariana Grande is gay. The song had lyrics that went like, "I like women and men." The fans went gaga on social media, and one of the fans tweeted:
"Ariana ain't gotta label herself, but she said what she said."

To this, Ariana quickly responded, "I haven't before and still don't feel the need to know, which is okay."
Everyday
The pop diva made another music video, every day, in which she served some steamy girl-on-girl action. In the video, two girls are seen making out in a laundromat while they are folding shirts.
Elon Musk's Daughter Wants to Change Her Name?
Personal Life of Ariana Grande
Ariana Grande was born on June 26, 1995, in Boca Raton, Florida. Ariana married her fiancé, Dalton Gomez, in 2021. The couple were engaged for a year and secretly tied the knot and made an announcement on Instagram with a picture. The ongoing speculations that Ariana Grande is gay seem to be false because the singer is happily married. As long as Ariana herself doesn't make any statement related to this, nothing is confirmed.
For now, the answer to Ariana Grande gay is a NO.