Apple is on the verge of launching Apple Vision Pro. The tech juggernaut never fails to set new standards in the world of innovation. With its ground-breaking products and cutting-edge technology, Apple has managed to captivate the world again with Apple Vision Pro. Undeniably, Apple has made significant progress in the fields of augmented reality (AR) and computer vision.
Fascinatingly, Apple Vision Pro is set to revolutionize how we perceive and interact with the world around us. Packed with powerful features and state-of-the-art technology, the Apple Vision Pro pledges to deliver an immersive and transformative AR experience. In this article, we will explore the key features, pricing, and availability of the Apple Vision Pro.
An Overview of Apple Vision Pro
The Apple Vision Pro is a highly-anticipated augmented reality 3D camera headset. It blends advanced computer vision technology with Apple's expertise in hardware and software. This top-notch device by Apple aims to amalgamate both the physical and digital worlds. Moreover, it will enable users to interact with virtual content more uniquely and naturally.
Pricing and Availability
The Apple Vision Pro is all set to be launched towards the end of 2024. However, Apple Vision Pro will start at $3,499 in United States dollars. Still, there are speculations that the price of this revolutionary device may increase as it offers advanced technology and a premium headset experience. Arguably, Apple never compromises on the delivery of high-quality, premium products, and the Vision Pro is no exception.
Moreover, the availability of the Apple Vision Pro is expected to be initially limited. It is assumed that the company will drop the device in selected places before making it available to a broader audience. As with previous Apple product launches, the Apple Vision Pro demand will be high. In the meantime, we advise you to stay updated regarding official announcements and pre-order information.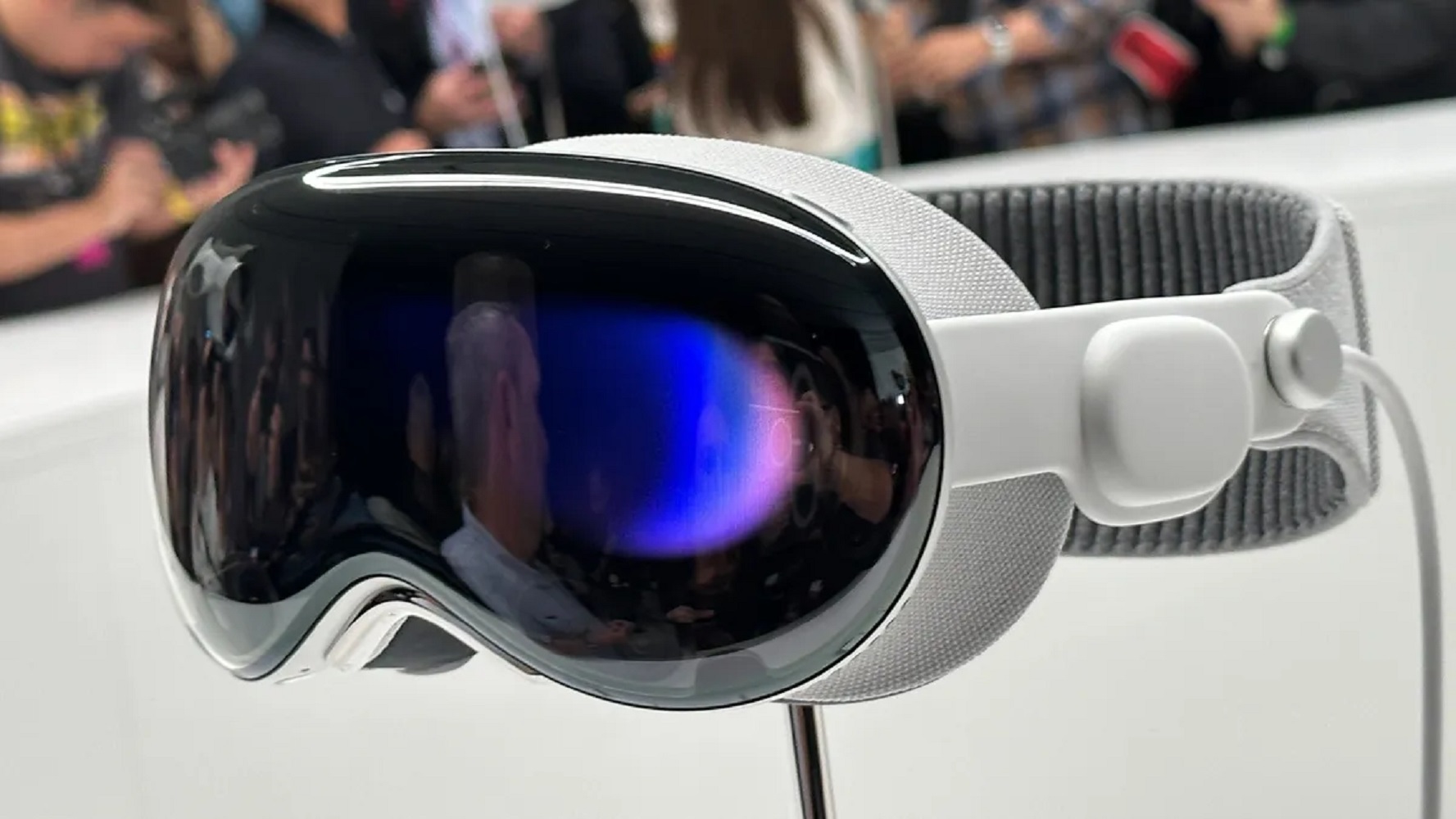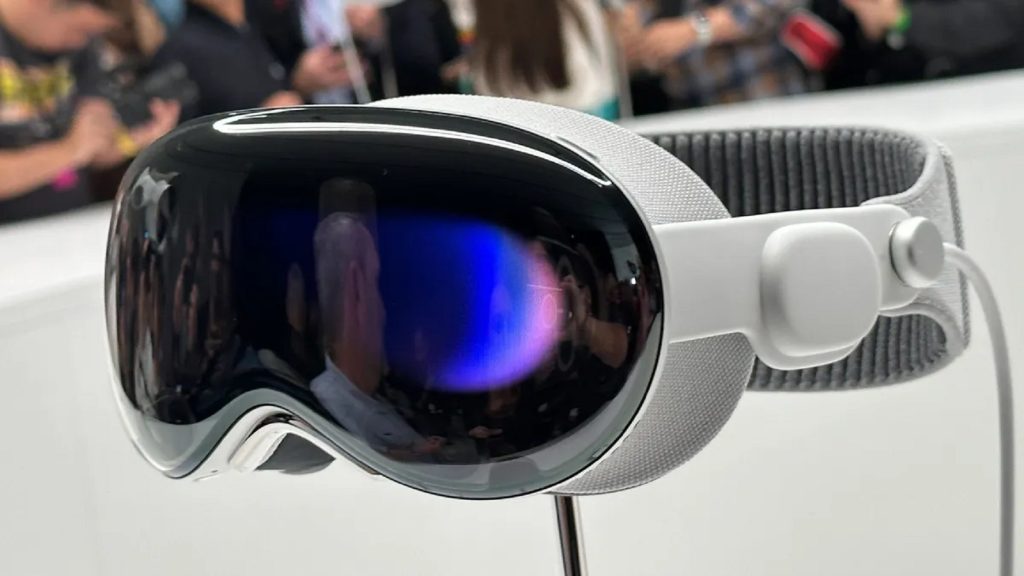 Key Features of the Apple Vision Pro
This immersive device is full of treats to engage users worldwide. Various new features and functions will surely set Apple company on a podium of success once again.
Eyesight: The new Apple augmented reality headset has a feature called "Eyesight." It will allow users to stay connected to the real world. However, the display will appear transparent whenever another person comes into contact with a Vision Pro user. This will allow both individuals to see each other. Moreover, the Eyesight feature will also give others visual signs about what the Apple Vision Pro user is focused on. In addition, the Eyesight feature is different from the Meta Quest's pass-through as it does not dim the display.
Intuitive User Interface: User-friendly interfaces have significantly increased the demand for Apple's products worldwide. Similarly, the Apple Vision Pro headset is designed to be intuitive and easy to use. It combines gesture controls, voice commands, and head tracking. Moreover, this three-dimensional device will make it easy to go through menus, launch apps, and interact with virtual objects without the help of external devices.
Immersive AR Experience: The Apple Vision Pro guarantees to deliver a fantastic immersive augmented reality experience. Moreover, equipped with high-resolution displays and advanced optical systems, the headset will provide incredible visuals with realistic detail. Users can expect to witness virtual objects smoothly mixing into their real-world surroundings, enhancing their perception of reality.
Advanced Computer Vision: The Apple Vision Pro utilizes the power of advanced computer vision algorithms and sensor technology to track the user's movements and the surrounding environment accurately. This feature enables the exact mapping of virtual objects to the real world. It results in a more realistic and interactive AR experience.
Spatial Audio and Haptic Feedback: The Apple Vision Pro incorporates spatial audio technology to increase immersion further, delivering realistic and directional sound that complements the virtual content. Additionally, Apple will use haptic feedback systems in the headset. This system will allow users to feel tactile sensations in response to virtual objects or interactions.
Powerful Processing: The Apple Vision Pro will come with a powerful processor. It is specifically designed to handle the complex computations required for augmented reality. Furthermore, powerful processing will corroborate smooth performance and real-time responsiveness. Also, it will enable users to interact with virtual content effortlessly.
Finally, the Apple Vision Pro will redefine the augmented reality experience with its advanced technology and seamless integration of the physical and digital worlds. However, Vision Pro will change the game of technology with its powerful features, immersive visuals, and intuitive user interface. There are chances of a hike in pricing. Still, Apple's commitment to delivering a premium experience is evident in this next-generation device.