The worlds of anime and sports were once thought to be completely separate. Never could someone so supremely talented on the field or court have the time to partake in the weeb arts. However, that is no longer the case. 
The crossover of anime into pop culture sees many stars and athletes unashamedly boast about their favourite characters, superpowers or stories. As they should, some of the most compelling pieces of fiction out there are in the form of manga and anime. With that said, who are some sports stars who love anime!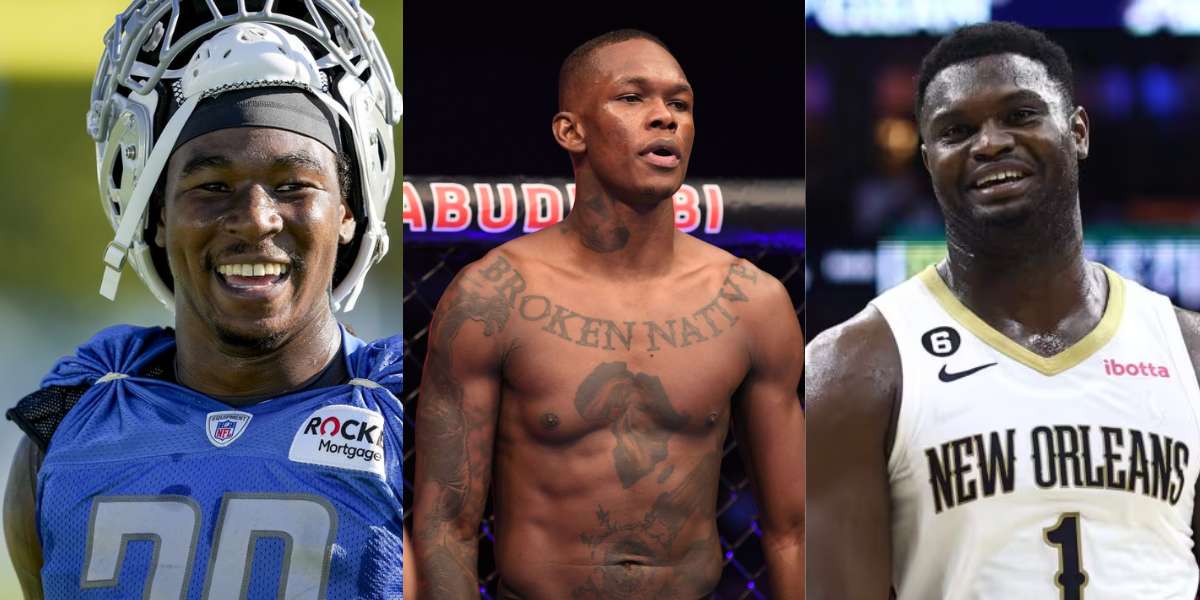 Jamaal Williams
Jamaal Williams had a terrific season for the Detroit Lions. The running back really shot to prominence this year with his scintillating displays, and he only narrowly missed the playoffs. His squad is a long way off the Philadelphia Eagles, who will compete in this year's Super Bowl against the Kansas City Chiefs.
The Eagles are favoured in super bowl odds at -133, compared to the Chiefs, but would Patrick Mahomes, it should still be a tightly contested game between the two best teams. Although the Lions may not be there yet, if Williams keeps growing like he did this season, they could make the playoffs for the first time since 2016. 
Williams's post-game interview about Pokemon drew more eyes this year than his play. His love for the hit anime and game was clear for all to see. He also used his player introduction game graphic to introduce himself as the 1st Swagg Kazekage, a nod to his undying love for Naruto. Williams is quoted as saying JoJo's Bizarre Adventures are his favorite anime and that watching it syncs him up for games. It's easy to see how as any fan would tell you, it's easy to get overwhelmed with emotion from watching characters like Naruto and Ash Ketchum triumph.
Israel Adesanya – UFC Fighter
Former UFC Middleweight champion Israel Adesanya was on a dominant run in MMA and was considered the pound-for-pound best fighter in the sport. Last November he was stopped by Alex Pereira, but will have an opportunity to retake his throne in their rematch. 
Adesanya goes by the nickname, The Last Stylebender, a clear homage to his love for Avatar. He has always been an advocate for anime and has even been heard on the Joe Rogan Podcast discussing his love for it.
He referenced in one of his previous weigh-ins that he and his opponent did the exact same stance that Rock Lee and Gaara did before their epic clash in the Chūnin Exams during an episode of Naruto. Adesanya has even been caught doing the infamous Reaper Death Seal before fights, and who would want to be on the opposite end of that?
His love for anime runs deep, even having tattoos of his favourite ones on his body. He has claimed in the past that he draws "strength from characters that aren't even real." It may not be confirmed, but it appears that either Naruto or Avatar are his favourite anime.
Zion Williamson
Zion Williamson is one of the most unstoppable forces in the NBA right now. In fact, the only thing that can stop him is injuries. Whenever he is on the court, it seems like he is an anime character himself; he has gargantuan in size, has unbelievable speed, and sometimes it looks like he can fly. 
Zion Williamson claimed before that 80% of the NBA loves anime, showing how it has really grown in popularity in that sport. We know he loves it himself as he often speaks openly about it. He was even so kind as to list his top 5:
Death Note

One Piece
What a list!
The NFL, UFC and NBA are all massive sports organisations with some of the greatest athletes we've ever seen. Is it really any wonder that they enjoy seeing some other worldly abilities themselves in the form of anime?