Taylor Swift recently released the music video for Lavender Haze. Since the teaser dropped, fans have not stopped gushing over the other male lead in the video. So, after all, who is Laith Ashley? Most importantly, is he a new rising talent, or have we seen him somewhere before? To find out, continue reading the article! Well, your curiosities are well justified! Other than having good looks, Laith Ashley is a pretty talented being too. For his casting, Taylor Swift got numerous praises. And rightfully so!
Who is Laith Ashley?
To simply put, Laith Ashley is a Gay icon! And this is not the first time we have seen him on a hit project.
Laith Ashley is a Transgender man working in the industry. He has modeled for Calvin Klein. And he has a lot of achievements under his belt at such a young age. However, it won't be a lie to say that his most notable role until now is starring in Lavender Haze's music video.
Who is Jenna Ortega And Why she is Famous?
The shirtless shots of Ashley with Swift caught the attention of many. His social media reach has dramatically improved since the music video dropped. In case you still haven't stalked the icon on his social media accounts. Consider this as a sign to do so!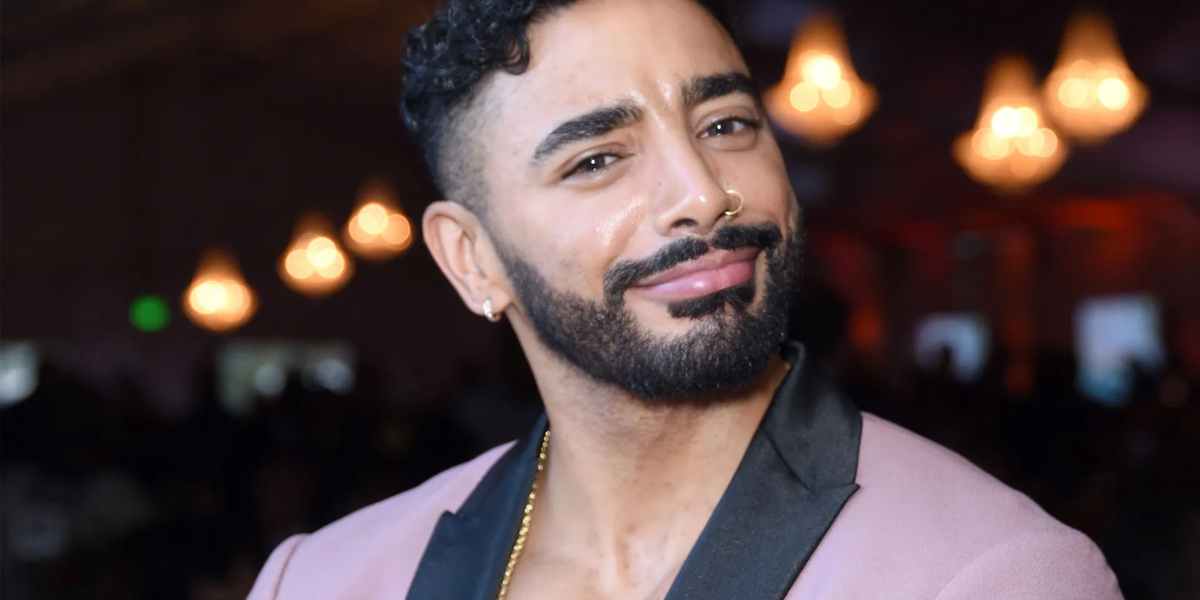 It is safe to say that even from a young age, he has been involved with the fashion industry. Ashley spent his childhood in Harlem, New York City. Living there might have cultivated love for fashion in his heart.
The beautiful body he flaunted in Lavender Haze's music video is the hard work of many years. Ashley has been obsessed with gyming for quite a long time. Well, his love for fitness shows! It is a known fact about Laith Ashley that his body started gaining proper shape once he transitioned.
Laith Ashley and his sexuality
Laith appears to be quite confident in his body. But unfortunately, this was only sometimes the case. At a young age, he realized that there was something different about him. But it took him a long time to come to terms with the reality of the situation. If you're worried about how to refer to Ashley, we got you! Ashley has transitioned from a woman to a man. And he prefers to use he/his pronouns. To summarize, Laith Ashley is a young and proud trans man.
Fauda Season 4 cast: Check Who Is In the Cast for New Season?
Laith has been vocal about his journey. His statements about these hardships have served as motivation to many. It is good to see that young rising talent is not shy from admitting who he is. This is genuinely shaping a whole new generation for the best! For a long time, he has worked for the welfare of Queer community. So, he is an icon! He worked at an LGBTQ+ center and worked hard to uplift the youth. And it is a big thing that he is still working for the cause.
We can vouch for his successful career now that Laith Ashley is in the proper limelight.
Have we seen Laith Ashley somewhere before?
Yes! This is not the first time Laith Ashley has starred in a mainstream project. But the majority has seen him for the first time. So, here is a compilation of all his career highlights before Laith Ashley became famous.
He starred in the series 'Unconventional.' It made its way to the public after a lot of hurdles. And it is also about the Queer community. He will star in the movie 'My Divorce Party.' He also made a cameo in the hit series 'Pose.' Moreover, Ashley has starred in music videos before too!
And quite recently, we got to see him in Lavender Haze. The music video will serve as the turning point for his career. We are indeed looking forward to his success.
This was everything that you needed to know about 'Who is Laith Ashley?' For more such updates, remember to bookmark this page!