The anticipation surrounding the Fauda season 4 cast is now at its peak since the showrunners announced its return on 20th January. Netflix is very selective about what the OTT giant wants to offer the absolute best to its subscribers, and the craze surrounding the series is just over the top. Avi Issacharoff and Lior Razz have created this Israeli show based on real-life experiences.
The series is about the Israel Defense Forces, and the fourth season will come back with 12 intense episodes. The fourth installment already dropped on Yes TV back in July of 2022. So after the audiences requested Netflix for the most extended period, it decided to launch the show for global fans.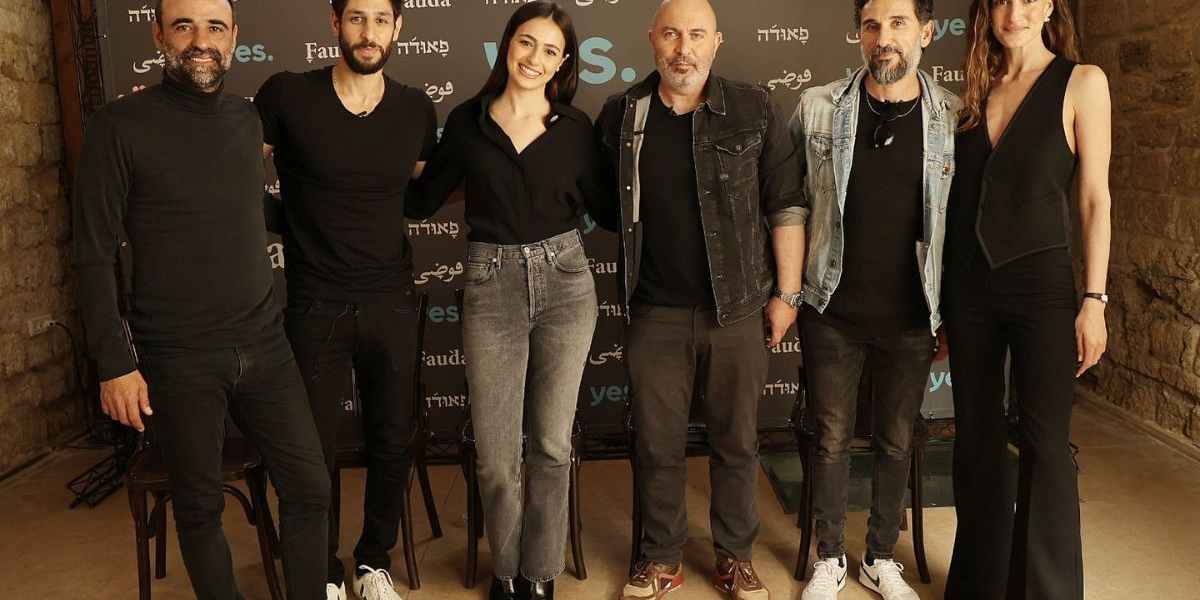 Interestingly, the new season also focuses on incidents beyond Israel, as you can see on other continents. As the teaser revealed, this season's plot covers areas of Lebanon, Brussels, Ramla, and Jenin. The audience will see a lot of Palestinian militants of the West Bank and Hezbollah members from Lebanon. However, in all these seasons, we have seen how many of the fans' favorite characters died in the show. So, the only question that is bothering the fans the most is who will return for the Fauda season 4 cast. You do not have to worry since we have all the information.
Who Are In Fauda Season 4 Cast?
Find the Fauda season 4 cast details right here. The show drops on Netflix on 20th January 2023 at 3 am ET. Check out more about the cast below:
Lior Raz as Doron Kavillion
Lior Raz, who co-created the show, stars in the same and will reprise his role as Doron Kavillio. He was not actively participating at the season's beginning after his teammate's death and unfortunately got expelled from his unit.
Inbar Lavi as Shani Russo
Lavi takes control of his role with Shani Ruso along with Fauda. He has a significant role in this new season, and we hope he will get more screen time. Lavi has gained newfound popularity with his other works like Lucifer, Gang Related, Imposters, Prison Break, The Last Ship, and more.
Amir Boutrous as Omar Tawalbe
This is a new face in the Fauda season 4 cast list. Previously, he was in some notable projects, namely Aladdin, Before The Crown, President Nasser, and 24: Live Another Day. In Fauda, his character is Amir Boutrous.
Lucy Ayoub as Maya Binyamin
One of the most important characters, Lucy Ayoub's Maya Binyamin, is an Israeli police officer having high esteem and status. The twist lies in the fact that she is the sister of Omar, a Lebanese source. Lucy is one of the most prominent Israeli stars, appearing in 8200 and Mo'adon Layla.
Vikings Valhalla Season 3 Release Date, Cast: Everything We Know
Loai Nofi as Adel Tawalbe
Another newbie for this season is portraying Adel Tawalbe, and you may have seen Loai in other popular series. From Dumb, Nadas to The Good Cop and One Like Him, Loai has many notable acting credits.
Danny Steg as Ivri
The Fauda season 4 cast has a few new faces. Danny's character as Ivri has a whole new plot to explore. He was in Game Over and Hamesima, Your Honor, and more. Now he is set to become a key cast member of the series.
Itzik Cohen as Gabi' Captain Eyov'
The show would have been incomplete without Gabi's 'Captain Eyov.' He is always there to assist Doron; this time, he will also share Doron with Brussels for a security assignment. Cohen is also a writer who did acting in projects like The Beauty of Jerusalem, New York.
Yaakov Zada-Daniel as Eli
Being a prominent character in all the previous seasons of Fauda, we are excited to see Yaakov as Yaakov. Apart from being in the Fauda season 4 cast, she has been in More Than I Deserve, Next to Her, Dumb, and Sirens.
Idan Amedi as Sagi
You can call Fauda Idan's major acting break after he just stunned everyone with his acting as Sagi. Idan is a singer, and we know what a talent he is.
Doron Ben-David as Hertzel 'Steve' Pinto
Doron Ben David will always impress fans since he has already set the bar with films like Our Father and Manayek. We indeed have a lot more to explore in the series!
However, the Fauda season 4 cast has more prominent characters who will leave an impact. Rona-Lee Shimon will play Nurit, Meirav Shirom will play Dana, Siham Yahya will be Aeesha, Gal Friedman will be Dudi, and Neta Garty as Gali Kavillo. All the other characters will be in season 4. The latest season has made impressive inclusions, and we are excited to see them.
Undisputed boxing game Release Date, Price, System Requirements, and Everything We Know