Who is Jenna Ortega? This has become an internet-favorite question since the release of Netflix's hit series Wednesday. The Addams Family fans could have never imagined that the series adaptation of the classic movie could ever be this good. She had wooed the fans with her incredible acting skills and, of course, the iconic Wednesday's dance that went so viral. Ortega is now at the peak of her career, but she had to be very rigid to start her career as an actor. She is quite the talent to watch out for the upcoming generations.
The famous Hollywood name has many top acting credits, and she has created a diverse portfolio. But how did the actress become the name everyone is now familiar with? If you are one of those fans wondering, "who is Jenna Ortega?" and what led her to such early fame? You will be surprised by the facts we are sharing today about the rising star Jenna Ortega.
Who is Jenna Ortega?
To answer "who is Jenna Ortega?" she is a 20-year-old American actress who became famous as Wednesday for the Netflix series Wednesday. She received Golden Globe Nomination for her world-class acting in the comedy-horror supernatural series. Jenna has become a pop culture sensation. Ortega is a California native since she was born on 27th September 2002 in Coachella Valley.
She has six siblings, and her love for acting came when she was very young. The actress wanted to launch her acting career when she was six. But her mother was not agreeing with her decision. Though her mother wasn't ready to let her explore the acting field, she bought her a monologue book to brush up on her skills.
But when her mother uploaded a monologue video of the future star as a joke, the video changed her life. It caught the casting director's attention, who reached out to Jenna's mother. She was only 10 when the star booked her first acting role for Rob. And it has been only uphill since then. The actress became a Disney star, and her breakthrough role was that of Harley Diaz in Stuck in the Middle (2016-2018).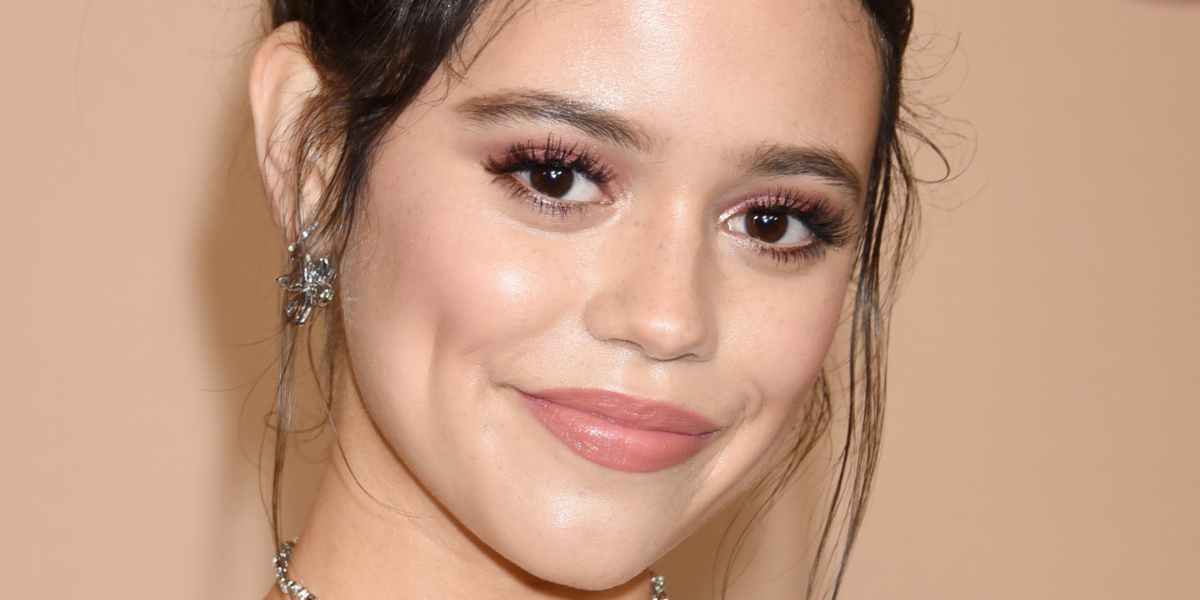 Before that, she gained prominence by playing Gina Rodriguez's younger version in the CW hit Jane the Virgin. It was evident back then that she would be a superstar in no time. The questions surrounding "who is Jenna Ortega?" and "how is she becoming a familiar face" never didn't come so quickly. The actress believed in her talent and only worked hard persistently until she made it.
Jenna Marbles Net Worth: Early Life, Personal life and Success
Why Did Jenna Ortega Become Famous?
Jenna Ortega's vast popularity came from her titular role in the Netflix series Wednesday, directed by Tim Burton. She plays Wednesday Addams, the mysterious character of the Addams Family clan, and her journey started in the Nevermore Academy. The series had eight episodes, but it became such a big hit that no one will ever ask, "who is Jenna Ortega?"
The show makes new records every day, and all thanks to Ortega for making this the perfect watch for the holiday season. As last updated, the Ortega-led series became the most viewed English-language series having more than 340 million watch hours worldwide. But what made her an icon was her viral dance to Goo Goo Muck, which we see in the fourth episode of the series.
What is Kristin Chenoweth Net Worth in 2023?
She had studied and watched the goth and club scenes of the 80s and self-choreographed the dance. Jenna had learned many new skills like fencing, canoeing, cello, and even archery to depict her character of Wednesday to perfection.
Jenna's shot to fame also came with her brief appearance in Netflix's other series, You. She played an integral part in Netflix's hit series around Penn Badgley. Jenna was Ellie Alves in the second season and had limited screen time.
But that was enough to showcase her acting skills. Now no one is going to question "who is Jenna Ortega?" cause her role of Wednesday has made a life-long impact on the fans. She is also a central character in the Scream franchise and will be soon seen in theaters for the sixth installment. You may have already spotted her in the new Scream 6 trailer!
So, if you are still unsure "who is Jenna Ortega?", you have got the answer by now. A legend in the making, Jenna will soon be taking over the industry, and we cannot wait.