The tragic passing of Coco Lee, a renowned singer and philanthropist, has left the world in shock and mourning. As inquiries arise about Coco Lee's private life, one name that frequently surfaces is Bruce Rockowitz, known as Coco Lee's husband.
Bruce Rockowitz is recognized as a highly successful billionaire and influential figure in the business. In this article, we will delve into the life of Bruce Rockowitz and his accomplishments and shed light on the relationship between Coco Lee and Bruce Rockowitz, which spanned two decades. Join us as we uncover the story of Bruce Rockowitz and the tragic end to their fairytale romance.
Who is Bruce Rockowitz?
In the business industry of Hong Kong, Bruce Rockowitz holds a significant position as the chairman of Rock Media Entertainment and is renowned as the co-founder of Pure Group. With his notable reputation and successful ventures, Rockowitz has amassed impressive wealth. Born in Massachusetts, his interests led him to relocate to Hong Kong, where he assumed the esteemed role of CEO of Li & Fung, a supply chain company, from 2011 to 2014. Subsequently 2014, Rockowitz took on the position of CEO and vice-chairman of Global Brands Group, handling goods for reputable brands such as Calvin Klein, Kate Spade, Disney, Coach, and Tommy Hilfiger.
An Insight Into Coco Lee and Bruce Rockowitz's Relationship
Coco Lee and Bruce Rockowitz's relationship was a journey that spanned two decades. Like any marriage, they faced their share of highs and lows, overcoming challenges along the way. Tragically, their relationship ended abruptly when Coco Lee passed away at the age of 48. Their story began like a fairytale, dating for eight years before tying the knot in 2011. Their lavish wedding ceremony, filled with stars and rich traditions, became memorable. Even Bruno Mars graced the stage to serenade the couple. Reports suggest that the couple spared no expense, with an estimated £9 million spent on the elaborate Jewish-centered wedding.
Coco changed wedding dresses multiple times throughout the event, commemorating the occasion with her song 'I Just Want To Marry You.' Although the couple did not have children together, Coco embraced the role of stepmother to Bruce's two children from a previous marriage. During rumours of their separation circulated in later years, neither side confirmed the news, leaving their relationship status unverified.
The tragic events leading to Coco's passing unfolded after spending quality time with her family on Sunday. Despite efforts to save her, Coco Lee sadly succumbed on Wednesday after an attempted suicide. Her transparent approach to her mental health struggles allowed her to build a solid and unbreakable bond with her audience, who mourned her loss and celebrated her legacy online.
Related: Who is Dr Zachary Okhah, and Why Does He Want to Clear His Name After Jacky Oh's Death?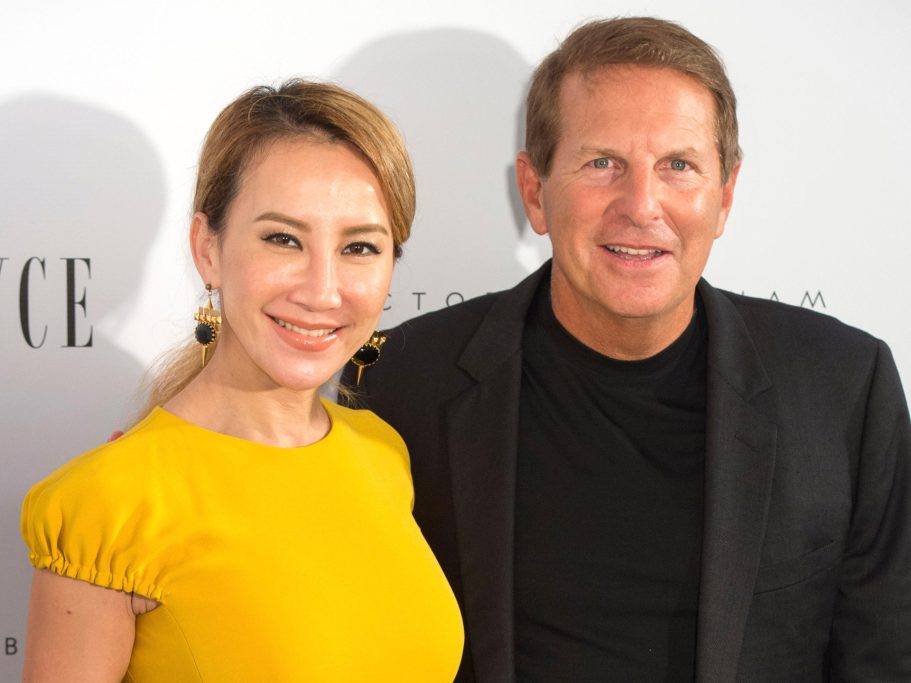 Related: Who Is Emmie Sperandeo And How She Lost Her Memory?
Coco Lee's Legacy and Influence
Coco Lee's untimely departure from the world is a significant loss to the music industry and beyond. She was recognized for her exceptional talent as a singer and her excellent charity work. Coco Lee's commitment to making a positive impact extended beyond her music, solidifying her status as an icon in the industry.
Her influence will undoubtedly be remembered and cherished for generations to come. As we reflect on the life of Coco Lee and her relationship with Bruce Rockowitz, we honour her legacy and the indelible mark she left on the world. Stay tuned to this site for more updates and information on Coco Lee and the legacy she leaves behind.
Related: What is Hamish Harding's Net Worth? And Who is His Wife?