Get ready for an exciting adventure as "Scott Pilgrim Takes Off" is around the corner, and this time, he is taking on the world in a brand-new anime series set to premiere on Netflix in November 2023. This series is a revival of the beloved graphic novels by Bryan Lee O'Malley, which were famously brought to life in the 2010 live-action film "Scott Pilgrim vs. The World." In "Scott Pilgrim Takes Off," you will reunite with familiar faces such as Scott himself, the enigmatic Ramona Flowers, and all seven of her formidable evil exes. It is a series you will not want to miss! So, let's jump into the details without further ado.
Scott Pilgrim Takes Off: Release Date and New Images
As Scott Pilgrim Takes Off releases on November 17, 2023, the show's creators have been kind enough to whet our appetite by dropping three new images before its premiere on Netflix. Furthermore, the anime fully embraces the artistic style first created by O'Malley. The adorable chibi aesthetics of this Netflix anime are a perfect match, as these new images clearly demonstrate.
New look at the 'SCOTT PILGRIM' anime.

Releasing November 19 on Netflix. pic.twitter.com/171XNEQCWM

— DiscussingFilm (@DiscussingFilm) September 3, 2023
In fact, all the beloved characters, including Ramona and her formidable Evil Exes, boast fantastic character designs. O'Malley's original artwork shines brightly in these previews, and Science SARU, a Japanese animation studio, has impeccably captured the essence of the visuals. Above all, this anime studio was explicitly chosen to bring Scott Pilgrim Takes Off to life due to its innovative approach, and it appears that they are meeting, if not exceeding expectations.
Related: Will There Be Barbie 2? Release Date, News, Cast and Spoilers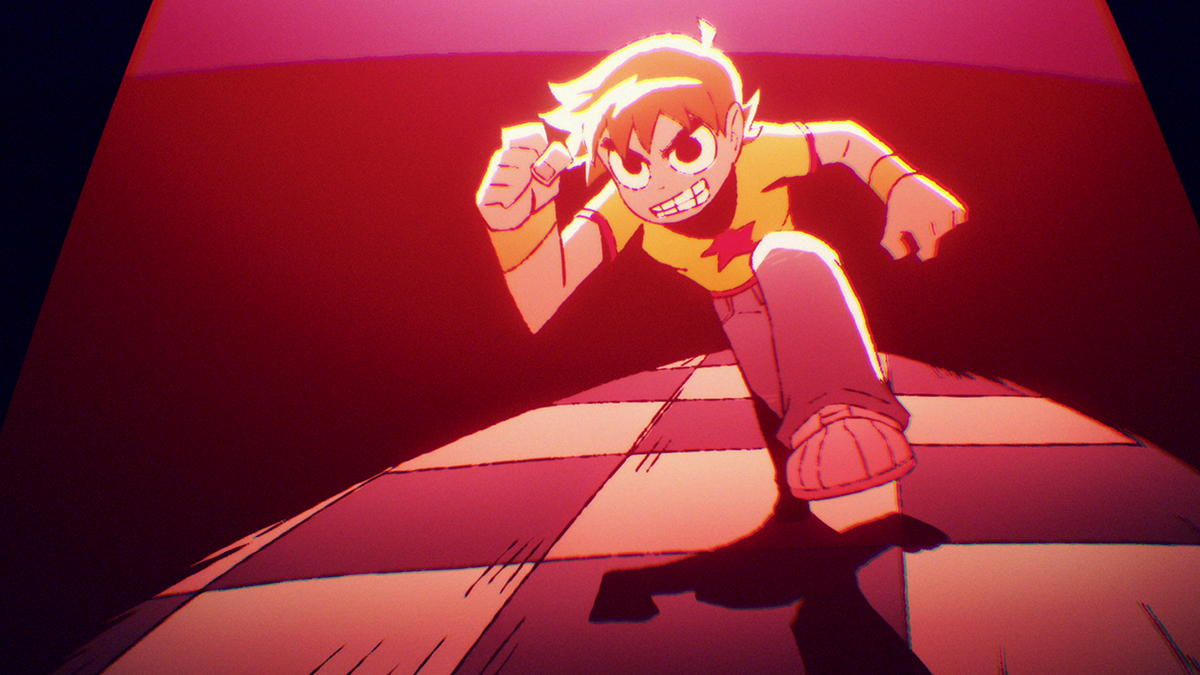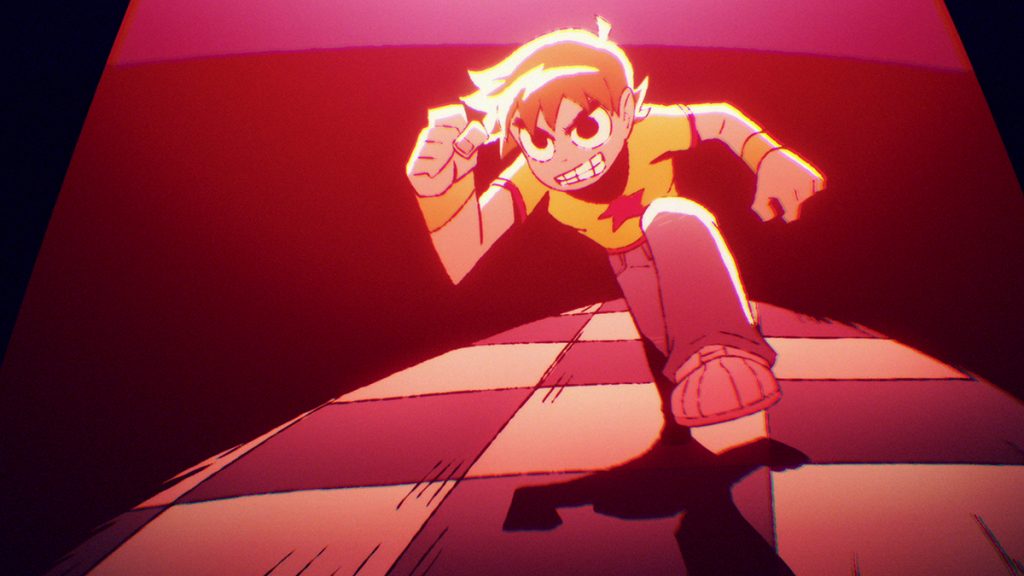 When Was Scott Pilgrim Takes Off Renewed?
Scott Pilgrim Takes Off, the anime adaptation, was officially announced last year. Brian Lee O'Malley, the original creator, is actively involved in this new venture called "Scott Pilgrim Takes Off." This anime will give a fresh perspective on the beloved graphic novel. However, it is essential to note that this rebooted storyline will not overshadow the live-action Scott Pilgrim movie; it is quite the opposite. Surprisingly, the talented cast from Edgar Wright's popular 2010 comedy film is returning to lend their voices to the animated characters. So, if you are excited to witness Michael Cera's anime debut, mark your calendars.
Related: Alien Movie Release Date Set By Disney
Scott Pilgrim Takes Off: Synopsis
According to Netflix's official summary, Scott Pilgrim meets the woman of his dreams, Ramona Flowers. However, he soon realizes that to win her heart, he has to defeat her seven troublesome ex-partners. Bryan Lee O'Malley's graphic novels inspire this tale to make things more enjoyable.
"Scott Pilgrim encounters the love of his life, Ramona Flowers, but discovers that he must vanquish her seven wicked ex-partners to win her heart. And as if that weren't complicated enough, the story is based on Bryan Lee O'Malley's graphic novels."
In addition, much like its live-action predecessor, Scott Pilgrim's newest adventure on screen faithfully mirrors the storyline of brilliant creator Bryan Lee O'Malley's books. It unfolds in a fantastical realm filled with dazzling visuals and thrilling battles, all while narrating the tale of an unapologetic romantic who yearns for a woman he has just met.
Does Scott Pilgrim Takes Off Have a Trailer? 
Giving us true pleasure, Netflix officially unveiled a "Scott Pilgrim Takes Off" teaser on August 16, 2023. The teaser trailer fascinates viewers with its smooth animation and maintains the artistic flair of the original comic book.
Unraveling the Entire Cast Members in Scott Pilgrim Takes Off
Scott Pilgrim Takes Off boasts an impressive line-up of voice actors in an official teaser trailer, and if you are a fan of the cult classic movie, you will instantly recognize the familiar names you see in these videos. Surprisingly, nearly the entire original cast of "Scott Pilgrim vs. The World" is reprising their roles for the animated version of the story. Here is a list of top-tier dynamite cast who will take this adaptation to another level among masterpieces.
Michael Cera returns as the 23-year-old bass player of Sex Bob-Omb
Mary Elizabeth Winstead as Ramona
Kieran Culkin as Wallace Wells
Anna Kendrick as Stacey Pilgrim
Brie Larson as Envy Adams
Alison Pill as Kim Pine
Aubrey Plaza as Julie Powers
Johnny Simmons as the young Neil
Mark Webber as Stephen Stills
Ellen Wong as Knives Chau
And notably, Satya Bhabha, Chris Evans, Brandon Routh, Jason Schwartzman, and Mae Whitman are returning as the Evil Exes.
Additionally, the upcoming series Scott Pilgrim Takes Off is a creation of the renowned animation studio Science SARU. It is skillfully penned and masterfully overseen by O'Malley and BenDavid Grabinski. The enchanting music for this show is composed by Anamanaguchi, known for their work in "Scott Pilgrim vs. The World: The Game," along with the talented Joseph Trapanese.
Finally, if you are eagerly anticipating more of Scott Pilgrim and are interested in exploring Netflix's previous anime offerings, then there are definitely some shows you should consider. Netflix is steadily attracting more people through the streaming of anime series. The streaming platform licenses popular series like Attack on Titan, Naruto, and One Piece. If you are an anime enthusiast and find waiting challenging, here are three Netflix anime recommendations to dive into before Scott Pilgrim's adventures become available on the platform.
Related: Will There Be Insatiable Season 3?