Rick Ross has broken the internet with his latest Instagram post showcasing his million-dollar watch. While we've seen several celebrities flaunt spectacular timepieces recently, including Jay-Z's Patek Philippe watch valued at over $7 million and 2 Chainz's highly exclusive Rolex, Ross' watch stands out for its glamour and rarity. The famous American singer has been in the spotlight multiple times this year, from viral videos of his pool party mishap to his recent horological acquisition.
Curious to learn more about Rick Ross' watch? Who designed it, and how much does it cost? Read on for the details.
Rick Ross Watch
In the competitive rap world, artists constantly strive to own the most impressive jewelry, producing intricately designed and costly pieces. Rick Ross joined this competition with a remarkable timepiece that amazed everyone. He took to Instagram to share details about his watch, which was designed by Jacob The Jeweler.
In his Instagram video, Rick reveals that the watch's numerous stones were meticulously assembled over three years. He further discloses that the total cost of the eye reached an astonishing $20 million! This luxurious timepiece is truly one-of-a-kind, with such an intricate design that replicating it would be nearly impossible. According to Ross, even the watch's scent exudes money, solidifying its unmatched value.
Jacob & Co, the renowned jewelry company, shared additional details about the timeless Rick Ross watch: "Billionaire Timeless Treasure features 482 natural yellow diamonds weighing an incredible 216.9ct. It took three years to gather these gems, creating a divine glow for an eternal timepiece."
The Rick Ross watch features 482 yellow diamonds and includes 76 tsavorites in emerald-cut and kite-cut shapes. These jewels are grossular garnets known for their rarity and expensive price tag in the jewelry industry.
Related: Did Ariana Grande get a divorce?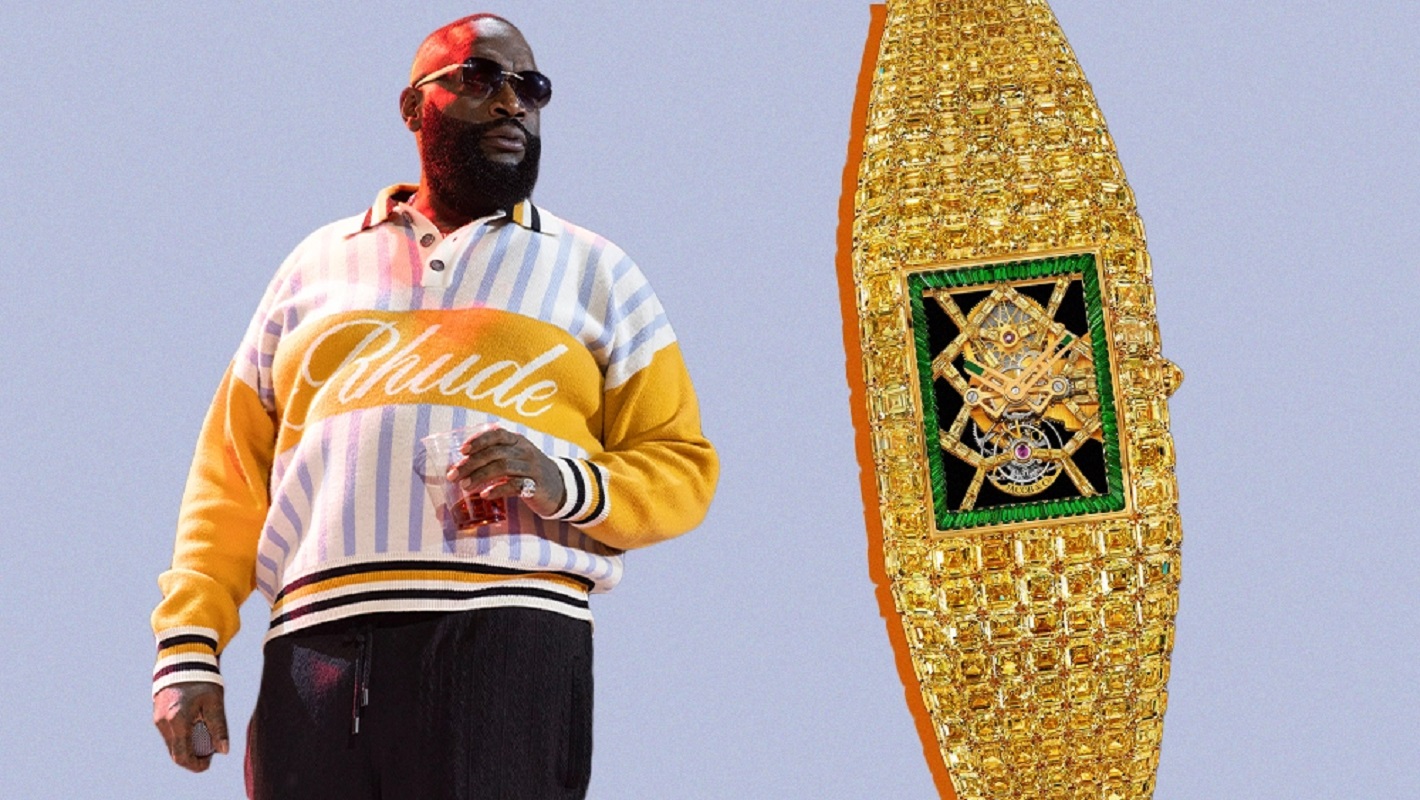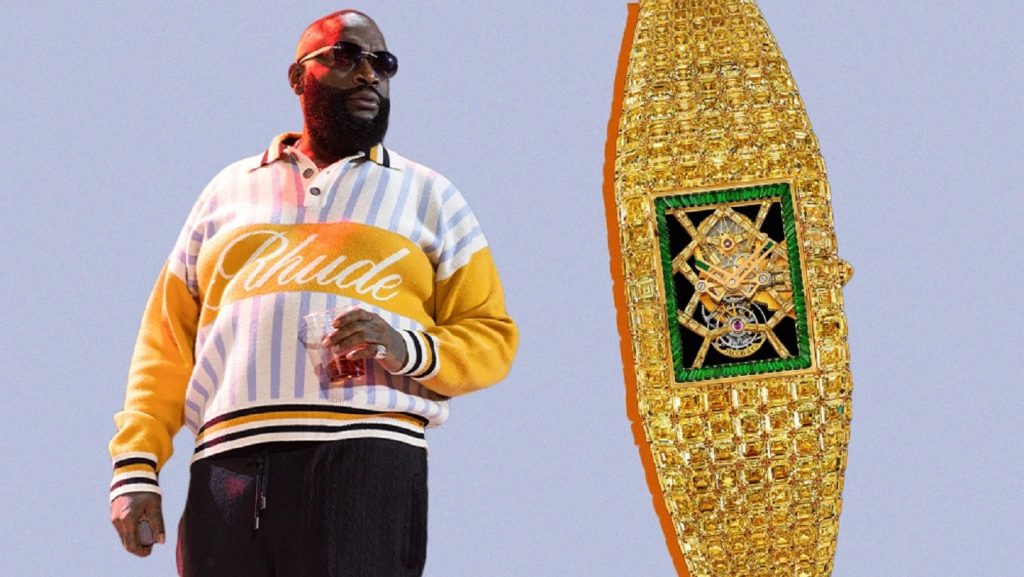 Related: Who is Riley Gaines' Husband?
Who is Rick Ross?
Rick Ross, born William Leonard Roberts II on January 28, 1976, is a renowned American rapper and record executive. He began his solo rap career in 2006 with the album "Port of Miami," which quickly rose to the top of the U.S. Billboard 200 chart. The album's first-week sales reached an impressive 187,000 copies.
Ross has since released several successful albums, including "Hood Billionaire," "God Forgives, I Don't," "Teflon Don," and "Deeper Than Rap." He has achieved chart-topping singles such as "Hustlin'," "Magnificent," "Push It," "I'm Not a Star," and "Stay Schemin'."
Throughout his career, Ross has collaborated with various artists on hit singles, such as "The Boss" featuring T-Pain, "Aston Martin Music" with Drake and Chrisette Michele, and "Stay Schemin'" with Drake and French Montana. His recent 2021 album "Richer Than I Ever Been" featured guest appearances from 21 Savage, Benny the Butcher, Willie Falcon, DreamDoll, Jazmine Sullivan, Wiz Khalifa, and many other stars, further solidifying his musical influence.
Rick Ross' million-dollar watch is a testament to his success and penchant for luxurious accessories, adding to his iconic persona in the rap industry.
Related: Was Willi Ninja Gay?