A successor to the PlayStation VR headset has finally been announced, and psvr 2 release date is finally here. The original PS VR headset was created to give PS4 players a virtual reality gaming experience; the PS VR2 will do the same. However, unlike the Pico 4 and Meta Quest Pro, the next-generation virtual reality headset will continue prioritizing gaming but require a PS5. Keep reading to know more about psvr 2 release date. 
It's disappointing that we still need a console to use Sony's virtual reality headset. This method does have some advantages, though. As for performance, the PS5's CPU and GPU should be superior to that of a standalone VR headset. A MediaTek System-on-Chip (SoC) chip for the headset's display and a MediaTek SoC chip for each PS VR2 controller will complement the PS5 hardware. This will give it a competitive advantage over devices such as Meta Quest 2, which make sacrifices to be all-in-one. In addition, this next-generation VR headset has some cool features.
How Technology Is Evolving the Music Industry
OpenAI's ChatGPT is a brilliant Tool but the Event Data is Limited to September 2021
To enjoy Sony's next VR offering, players must get their hands on a PS5 and a PS VR2. All information regarding Sony's PSVR 2 and PSVR 2 release date is summarized below.
PSVR 2 Release Date
Sony announced the release date for the PS VR 2 to be early 2023 in August of that same year. However, Sony has since announced that the PS VR2 will be available for pre-order on November 15, 2022, with the official release date set for February 22, 2023.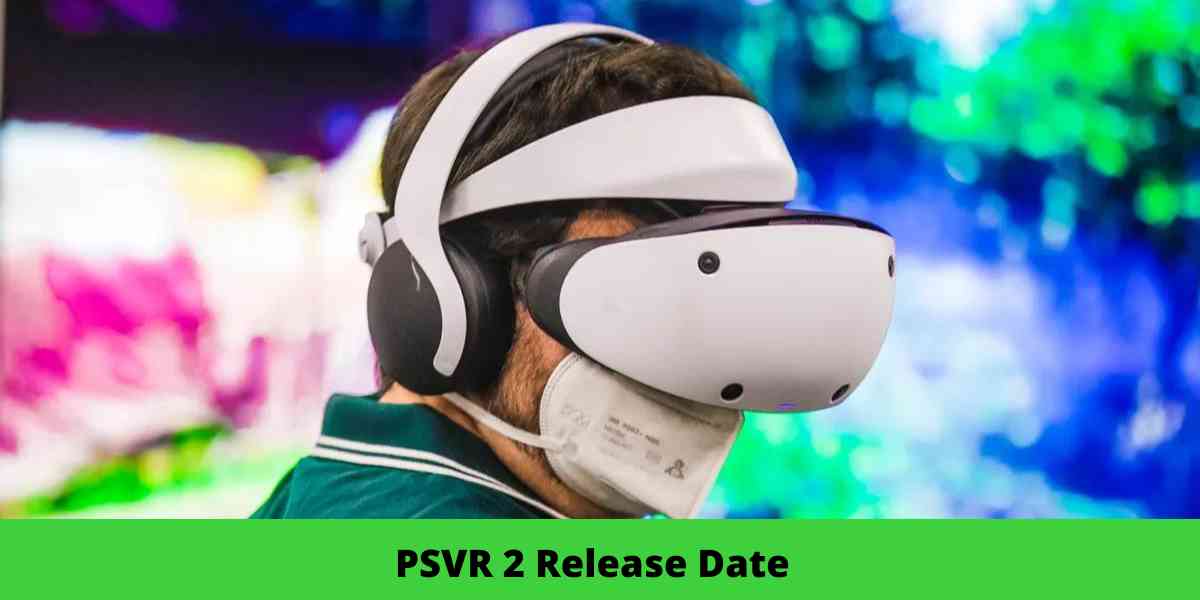 PSVR2: Games
Now that we know about psvr 2 release date, let us focus on the games it offers. Previous Sony briefings have indicated that the PSVR 2 headset will ship with twenty or more games. These are likely to include both official and unofficial titles. 
Horizon Call of the Mountain, a PS VR2 exclusive from Guerrilla and Firesprite, is one game we know is on the way. Most critics who have tried Horizon: Call of the Mountain have been pleased by what they've seen.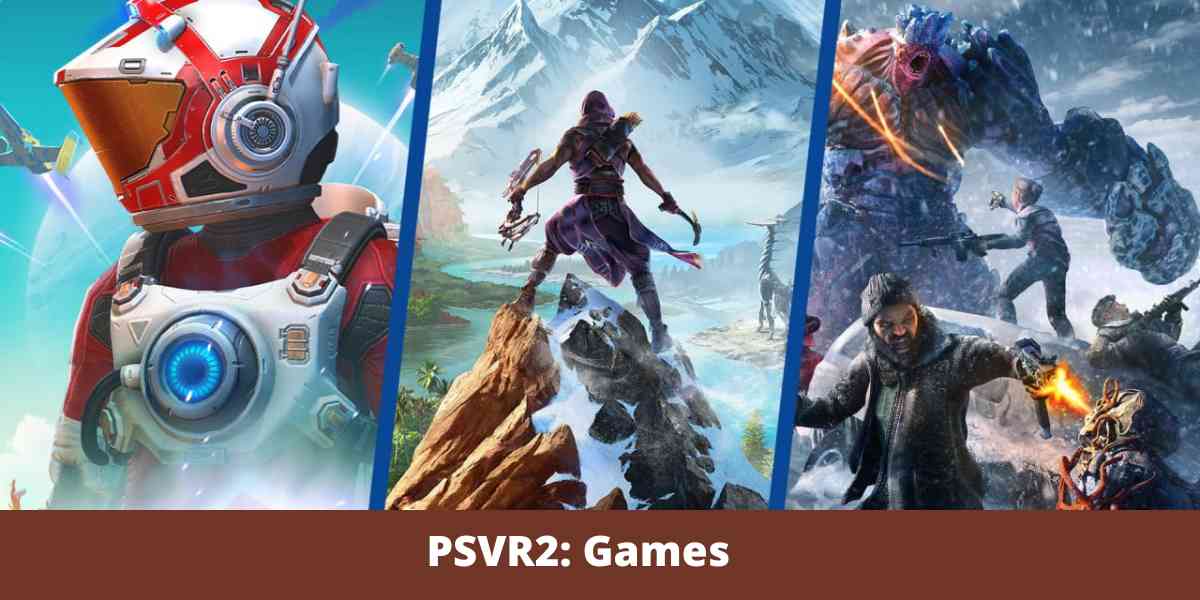 PS VR2: Price
We hoped PS VR2 would be priced competitively against Meta Quest 2, but we feared a price increase from $499 PS VR. Unfortunately, those predictions have come true, as Sony has announced that the PS VR2 will cost a whopping $549.99 (or £529.99 or €599.99 or AU$ 879.95). However, for $49.99 / £39.99 / € 49.99 / AU$79.95, you can purchase a charging station for your PS VR2 Sense controller.
Additionally, Sony is selling a bundle that houses PS VR2 Horizon Call of the Mountain for those who would like to have a game available at launch. In addition to the virtual reality headset and stereo headphones, the PlayStation VR2 Sense controllers and Horizon: Call of the Mountain's digital code are included in this package. The total cost of this package is $599.99 (or £569.99, €649.99, or AU$959.95).
iPhone SE 4 Will Launch Sooner than Expected!
iPhone 13 Leaks Shows a New Suit for the Charging Method
PSVR 2 Features
The new features of PSVR 2 were first revealed in Sony's blog post dated July 26, 2022. From seeing your surroundings in-game to broadcasting your movements, there are many new experience elements to look forward to. In the virtual reality market, some things, such as haptic feedback, have never been seen before. Other features, such as eye-tracking, have been seen before, but not in virtual reality headsets priced within this range.
See-through view: The PSVR 2 includes front cameras on its main headset panel. This enables you to switch your view between the game you're playing and the world around you by using either the Control Center or a button on the device itself. Unfortunately, according to Sony's official statement, there is also no recording option for the see-through view feature.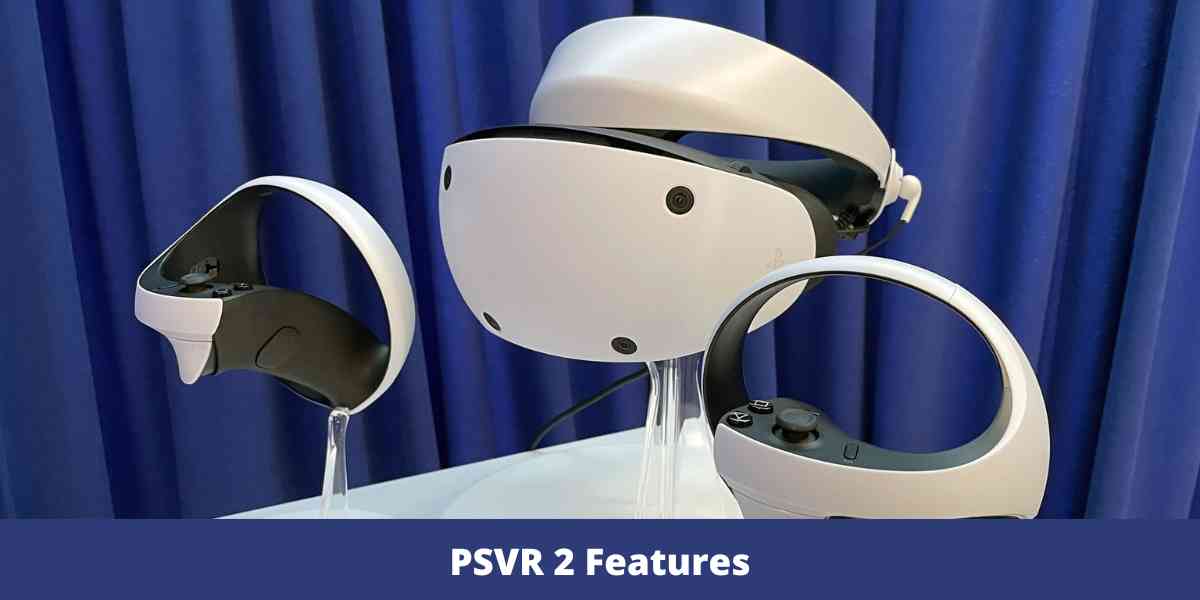 Broadcasting: Sony also announced that players who own a PS5 HD Camera would have the ability to broadcast themselves while using the new VR system while simultaneously sending footage directly to a stream. 
It has always been a challenge for virtual reality headsets to define the play area, so developers have had to come up with creative solutions. Some employ costly tracking systems, while others have you stay put into preventing any harm from occurring. The PlayStation VR 2 will have its unique mapping system, with built-in cameras and Sense controllers to precisely locate the playing area. Approaching a user-defined threshold triggers an alarm in the system.  
In Cinematic mode on the PSVR 2, you can play your regular PS5 games in your own virtual space if that's how you like to play them. This effectively mirrors your PS5 system within your VR headset, allowing you to enjoy your games and content at resolutions of up to 1080p and refresh rates of up to 120Hz. 
Apple iPhone 15 Will Have Type-C Port: Kuo
Wrap-Up
Now you know psvr 2 release date along with the specs of the device. are you excited to lay your hands on it?