Princess Peach Showtime, an advancing action-adventure game for Nintendo Switch, is set to enthrall gamers across the globe. Princess Peach Toadstool is a beloved character that appears often in Nintendo's Mario games. She was brought to life by Shigeru Miyamoto and first made her debut in the original Super Mario Bros. game back in 1985. In the Mario universe, she holds the royal title and leads the Mushroom Kingdom, making her home in the castle where Toads also live.
Princess Peach has graced us with her presence as a playable character in numerous Super Mario games since the '80s. Though she started as the classic damsel in distress, over time, she has evolved into a better version of herself. Her venture as a playable character kicked off in Super Mario Bros. 2, where she showcased her running, jumping, and butt-bouncing skills alongside Mario, Luigi, and Toad. Besides, she has demonstrated her prowess in various sports like golf, tennis, volleyball, baseball, and soccer.
Furthermore, from traveling the world to racing karts, engaging in battles, and displaying her baking talent, Peach is a true jack-of-all-trades. Despite her impressive versatility and leadership as a world figure, she has only had one game where she takes center stage—Super Princess Peach Showtime on the Nintendo DS. Let's get an overview of how Peach will transform herself into new versions in the upcoming game "Princess Peach Showtime."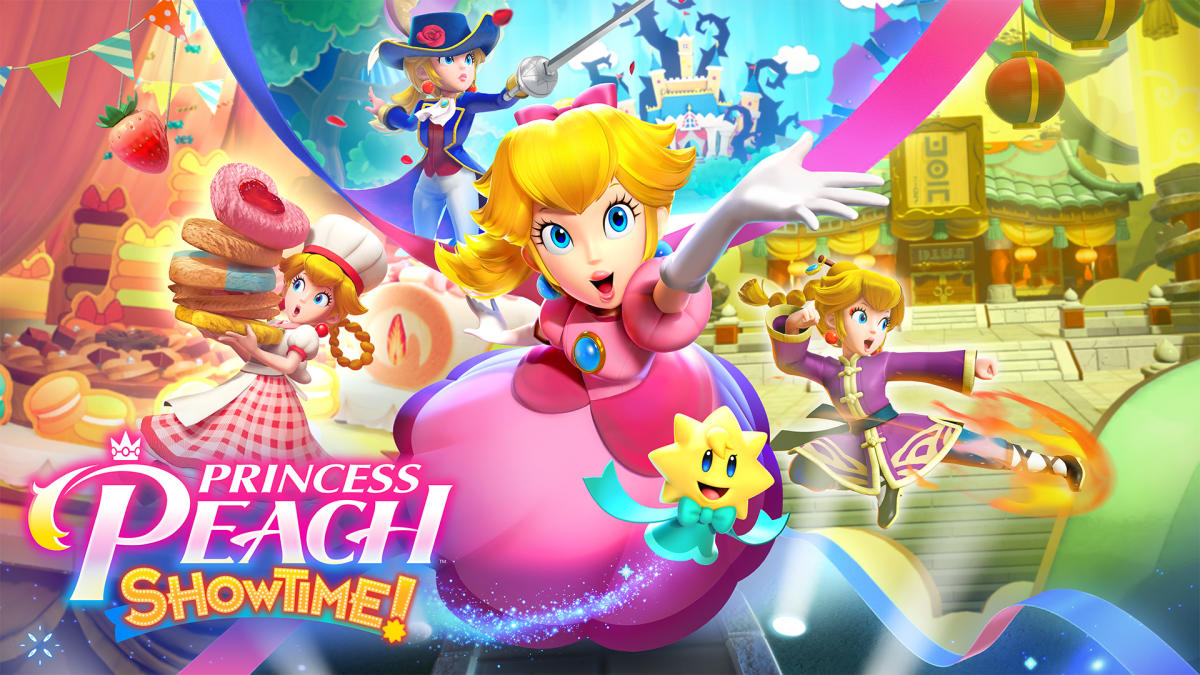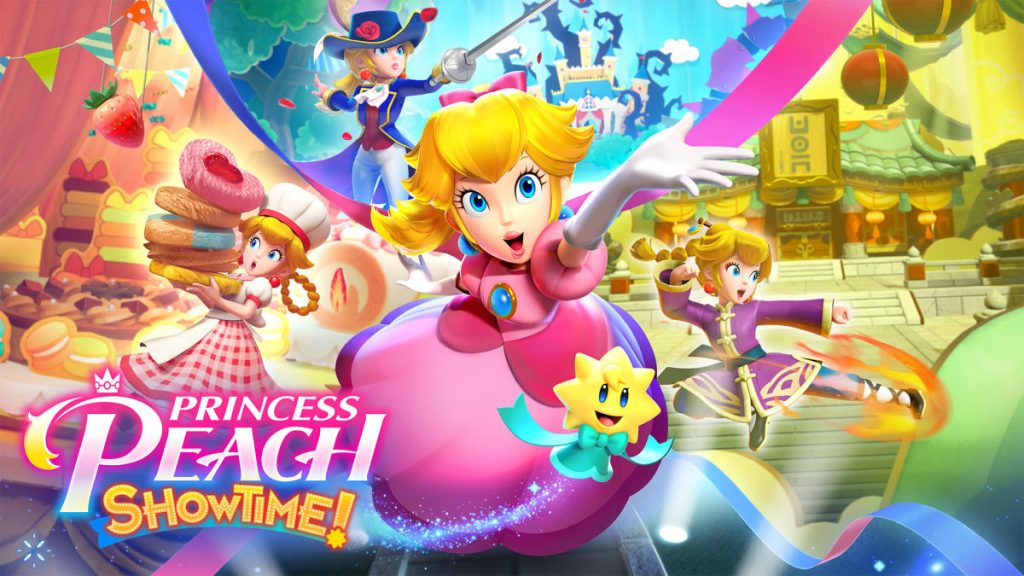 Launch Date for Princess Peach Showtime
Princess Peach Showtime is scheduled to be released on March 22, 2024. Moreover, Nintendo gave an inkling regarding the creation of the Princess Peach game earlier this year. Now, after the September Nintendo Direct event on Thursday, we are swamped with all the juicy details about the game, officially named "Princess Peach Showtime!"
Related: We Pump the Level in Final Fantasy 14 and Develop the Character
Is There a Trailer for Princess Peach Showtime?
Princess Peach Showtime has two trailers as of now. The initial trailer debuted during a Nintendo Direct in June 2023, offering a quick sneak peek of the game. Interestingly, it did not have a title back then and was simply called the "untitled Princess Peach game."
The second proper trailer for Princess Peach Showtime was released as part of a Nintendo Direct in September 2023. Surprisingly, the latest trailer reveals the title while giving us a more detailed look at the gameplay. It also gives prominence to the exciting new transformations and showstopping abilities Peach will have in the upcoming Princess Peach Showtime.
Related: Another Year, Another Poker Craze: What's Behind The Game's Surge in Popularity?
Princess Peach Showtime: Setting and Overview of the Game
Princess Peach Showtime is set in a theater with a stage play theme. It all happens at Sparkle Theater, where a toad invites Peach to join. Upon reaching there, an evil witch named Grape takes control of the theater. Peach and the guardian of the theater, Stella, team up to reclaim and fix it, indulging in a battle against Grape's minions, the Sour Bunch.
At the start of the game, Stella empowers Peach, changing her appearance by tying her hair in a ponytail with a magenta bow instead of her usual crown. In addition, Stella can transform into a long, powerful ribbon, which Peach can use to interact with the theater's elements like props and characters on stage in this upcoming Princess Peach Showtime.
Moreover, as she stands in a particular spot on the stage, Peach can transform into different costume-like forms that suit the stage's theme. These costumes include Swordfighter Peach, Detective Peach, Pastry Chef Peach, and Kung Fu Peach. Each form has its own unique fighting style; for example, swordfighter Peach uses a rapier, Kung Fu Peach performs martial arts moves, and much more.
Related: You Gotta Learn The Bingo Lingo… If You want to Play The Game Online
Peach the Swordfighter
In the Princess Peach Showtime teaser, Peach transforms into a skilled swordfighter. Peach can chop through thick brambles that have overtaken the stage using this metamorphosis. Peach also develops exceptional swashbuckling abilities, enabling her to dodge and defeat numerous foes with graceful flips and quick attacks. Compared to her base form, Swordfighter Peach also seems to move considerably more quickly, which will be helpful when she encounters the giant boss that resembles a flower, as seen in the reveal video.
Peach the Detective
Peach's following change involves donning a detective hat to investigate the mysteries behind a second production that the evil Wicked Grape is threatening. Detective Peach explores a museum-like backdrop, looking through various displays for hints about where a lost object might be. Given that there are a few museum visitors present who may or may not be involved in resolving the overall mystery, it appears that Detective Peach avoids physical conflict. Although Detective Peach was not shown much, this transition seems to shake up the gameplay quite a bit, hinting at the variety fans may anticipate when the game is fully released.
Peach the Patisserie
In the new trailer for Princess Peach Showtime, it has been revealed that Peach's mission involves rescuing a Sweets Festival from the mischievous Sour Bunch. For this mission, she will transform into Patisserie Peach and use her baking talents to whip up some fantastic treats. The trailer gives us a glimpse of Peach sitting on a giant cake. With a ticking timer, Peach needs to skillfully decorate the cake's top to aid the Sweets Festival after their scrumptious desserts were seemingly stolen.
Kung Fu Peach
Princess Peach is about to take on the role of Kung Fu master in a martial arts school setting. As the Sour Bunch invades the school, Peach uses her top-notch martial arts skills to kick them out of the school premises in Princess Peach Showtime. In the exciting trailer for Princess Peach Showtime, we see Peach engaging in a one-on-one sparring match with a prominent puppet-like opponent. Moreover, displaying excellent timing and swift moves, Peach masterfully mirrors her opponent's actions, trading blows skillfully.
Chain of Events in Princess Peach Showtime
In the storyline, one day in the Mushroom Kingdom, a toad receives a flyer about a show at the Sparkle Theater. Princess Peach and some toads decide to attend. Unexpectedly, the wicked Grape and her minions, known as the Sour Bunch, invade and take control of the theater. Peach teams up with Stella, the guardian of the theater, to put a stop to their mischief.
Is Princess Peach Showtime Available for Pre-order?
Nintendo has now started accepting early orders for Princess Peach Showtime, and you can place your pre-orders right away on the Nintendo eShop. That is not it: In the next few days, certain retailers will also begin offering pre-orders on their pages. Currently, GAME already has a page set up for it, and we believe other major platforms like Amazon will join in soon.
Where Is Princess Peach Showtime Available?
Princess Peach Showtime is only available on the Nintendo Switch series of consoles. To enjoy this game, you will require a Nintendo Switch, a Nintendo Switch Lite, or a Nintendo Switch OLED. Given that this game is developed by Nintendo themselves, it is designed exclusively for their gaming platforms.
As Princess Peach Showtime is coming in 2024, game enthusiasts are ready to imbibe an exciting and entertaining gaming experience. Players can anticipate a captivating journey through the vibrant and imaginative world of the Mushroom Kingdom. The trailers have offered tantalizing glimpses, leaving fans eager to step into Peach's shoes and embark on this enchanting gaming escapade. Princess Peach Showtime will be a delightful addition to the beloved Super Mario universe, and fans are counting down the days until they can dive into the show's magic.