Attention, Pikmin enthusiasts! We have a plethora of thrilling news for you, as it appears that Pikmin 4 is just around the corner. The anticipation and concerns about potential abandonment can finally be put to rest, as we embark on a fresh start with improved gameplay and a host of new interactive features.
When is the Release Date for Pikmin 4?
Rejoice, for Pikmin 4 now has an official release date! The game will make its long-awaited debut on the Nintendo Switch on July 21st, 2023. With just under a month until its arrival, fans are eagerly anticipating getting their hands on this highly anticipated instalment.
For those unable to contain their excitement, a solution awaits! The demo version of the upcoming game will be available on the eShop starting June 28th, 2023. Be sure not to miss it, as it promises to be a worthwhile experience. Additionally, pre-orders for the game are now open, with a price tag of approximately $60.
Related: Little Friends Puppy Island – Coming June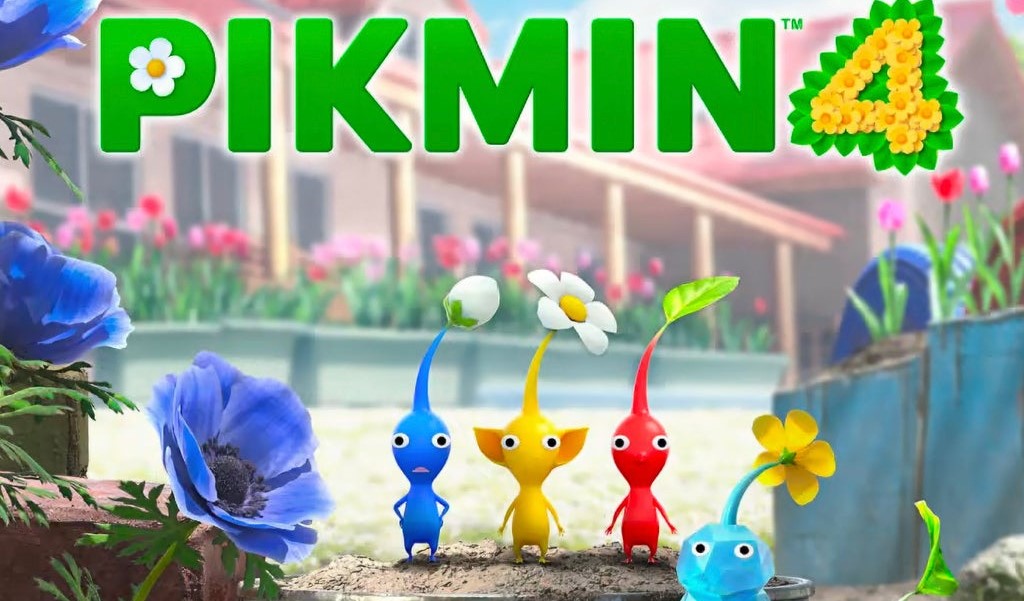 Related: Can You play Roblox on PS4 & PS5?
Is there a Trailer for Pikmin 4?
During the 2022 Nintendo Direct Event, Pikmin 4 was first introduced to loyal fans, providing a source of comfort. However, it was not until 2023 that the full-fledged trailer for the fourth instalment was unveiled. Make sure to catch the trailer before it slips away, as it offers a comprehensive look into the game's exciting content.
More recently, a new trailer was released, providing an in-depth preview of what players can expect from Pikmin 4. The trailer showcased new hairstyles, improved graphics, and the introduction of a significant member of the Rescue Corps. Can you guess who? That's right—it's Captain Olimar! With these thrilling details now revealed, fans are becoming increasingly eager for the game's official launch.
Gameplay Features of Pikmin 4
While the gameplay mechanics of Pikmin 4 will be familiar to fans of the series, rest assured that the graphics and overall user experience have been significantly enhanced. The development team has put in tremendous effort to deliver an exceptional gaming experience.
In the game, players assume the role of a stranded astronaut navigating a mysterious land. It is here that you will join forces with the Pikmin, embarking on a real mission to explore various areas. However, this task is not as simple as it may sound. Building a strong relationship with these charming creatures is crucial, as failing to care for them properly can expose them to deadly threats. Stay vigilant!
Pikmin 4 also introduces several new features that enhance the overall gaming experience. Notably, there is the Pikmin's view, a new camera perspective that allows players to see the game from the vantage point of a Pikmin. This innovative third-person camera placement provides improved angles and a better understanding of the surroundings, making navigation smoother and more enjoyable. Truly a revolutionary feature!
Furthermore, the game offers both single-player and multiplayer modes, although details about downloadable content (DLC) remain uncertain. However, given the possibility of additional editions of Pikmin 4, fans maintain high hopes for exciting expansions in the future.
More Pikmins, More Adventure!
Devoted fans of Pikmin will be delighted to learn that the Pikmin family is expanding in the upcoming instalment, with the introduction of new Pikmin species, each serving a distinct purpose.
Among these additions is a Pikmin capable of freezing water, enabling other Pikmin to reach otherwise inaccessible areas with ease. A true hero! Additionally, an adorable creature will accompany Captain Olimar, showcasing both charm and strength. Don't let its cuteness overshadow its formidable abilities!
That covers everything you need to know about Pikmin 4. We will do our utmost to keep this page up to date, so be sure to bookmark it and stay informed about all the latest news on this highly anticipated game.
Related: The Benefits of Implementing a VPN When Playing Online Casino Games