Netflix is again making headlines with the announcement of Bill Burr's directorial debut of the action comedy 'Old Dads.' The multi-talented comedian and actor, known for his unapologetic and razor-sharp humor, is stepping into a new role behind the camera. This exciting venture promises to be a captivating addition to Netflix's ever-expanding repertoire. So Let's jump into the details of this exciting development and what it means for the world of comedy and filmmaking.
Bill Burr is a household name in the world of stand-up comedy. With numerous comedy specials, including "Let It Go" and "Paper Tiger," Burr has solidified his place as one of the most influential and celebrated comedians of our time.
However, Burr is not just famous for his comedy skills, he is also an accomplished actor. He is popular for his roles in hit television series such as "Breaking Bad" and "F Is for Family." Now, he is ready to expand his repertoire further by stepping into the director's chair.
What is the release date of Old Dads?
According to the latest update by Netflix, the movie is set to release on 20th October 2023.
What is Old Dads About?
In the upcoming film, Bill Burr takes on the role of Jack, a father facing a multitude of challenges. His character finds it increasingly tough to fit in at his son's progressive preschool, where the school's principal seems determined to provoke him. Jack grapples with a short fuse, and this becomes evident when he loses his temper in front of other parents during school pickup, resulting in him making derogatory remarks about the principal, played by Rachael Harris. This unfortunate incident prompts an intervention, adding an extra layer of complexity to his already tumultuous life.
Related: Will There Be Barbie 2? Release Date, News, Cast and Spoilers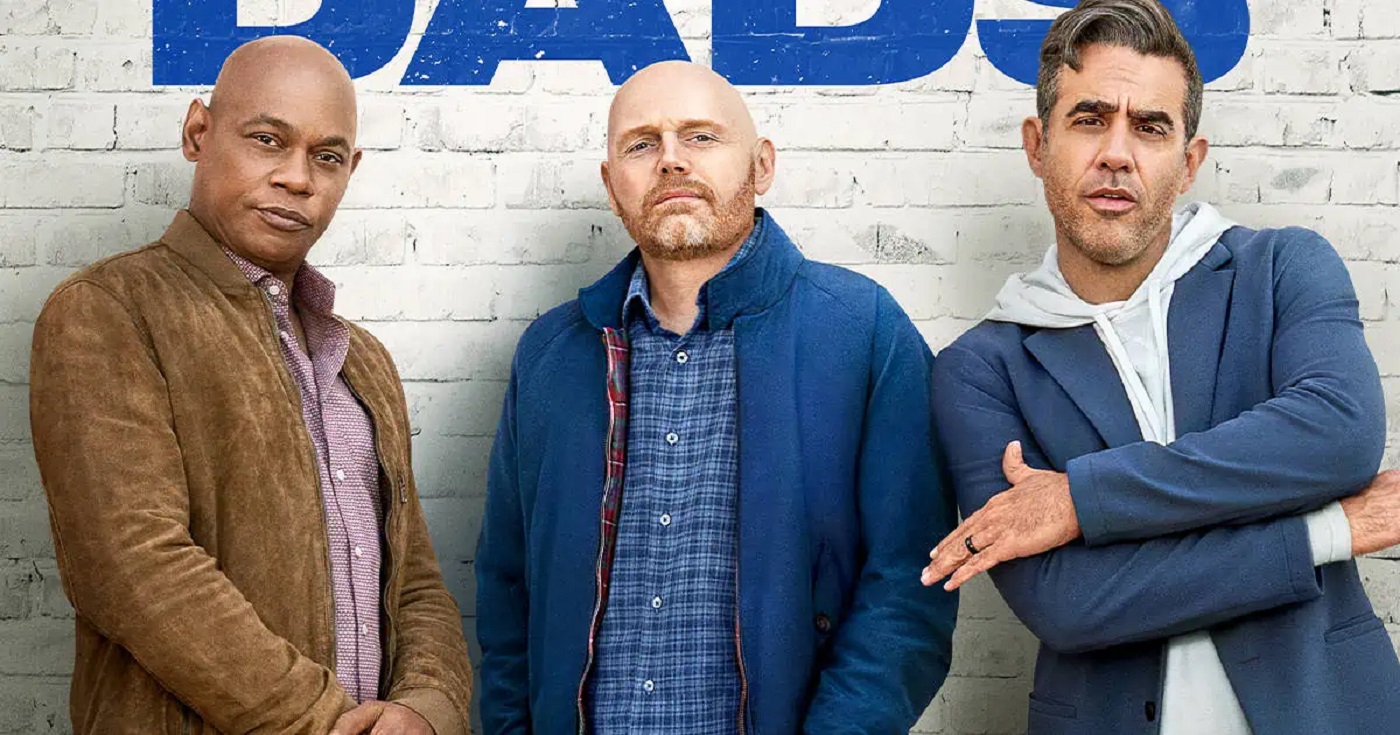 To make things even more complicated, Jack and his best friends are finding it hard to adjust to big changes at work. They used to own their company for 23 years, but now they've sold it to a young CEO, and this CEO wants to turn the company into something very different – a modern, "gender-neutral, carbon-neutral 21st-century lifestyle apparel brand."
This movie shows how Jack is struggling in his personal life as a dad and in his work life as his company goes through big changes. It's a story that many people can relate to because it's about the clash between traditional ways of doing things and the new ways of the modern world.
The movie has been characterized as "semi-autobiographical,". It draws inspiration from the true story of Burr and Tishler as they embraced fatherhood later in their lives. This indicates that the film's narrative is deeply rooted in their personal journeys, adding a layer of authenticity and relatability to the story.
Related: Alien Movie Release Date Set By Disney
Who is in the cast of Old Dads?
Old Dads' is a collaborative effort between Burr's All Things Comedy and All of Us Productions. This promising project boasts a team of esteemed producers featuring Monica Levinson, Bill Block, and Mike Bertolina alongside the talents of Burr and Tishler. Furthermore, the cast includes:
Jackie Tohn
Miles Robbins
Rachael Harris
Dash McCloud
Justin Miles
Natasha Leggero
Katrina Bowden
Josh Brener
Rory Scovel
Is there any trailer available for Old Dads?
Yes, there is! Here's the link to the trailer:
In the trailer, we see Bill Burr portraying a character who appears out of sync with the rapidly evolving world around him. He's having trouble fitting in with the younger parents at his son's school, which is all about new ideas. Also, he and his friends decide to sell their company to a younger boss who quickly changes how things work. But even with all these problems, the most important thing to Burr's character is doing right by his family. He says, "Maybe I'm not really good at this new stuff, but I'd do anything for my kid." This shows how much he cares about his family, and it's a big part of the story.
This heartfelt dedication to family values shines as a central theme, revealing the depths of his character and the relatable struggles he faces as he navigates the complexities of modern life.
Bill Burr's directorial debut, 'Old Dads,' is an exciting addition to Netflix's ever-expanding lineup of original content. So, mark your calendars for 20th October, as Netflix sets the release date for Old Dads, and get ready for a hilarious experience brought to you by one of the industry's most talented and fearless comedians.
Related: Will There Be Insatiable Season 3?