Valorant is gearing up to introduce a new map called Sunset, adding to the game's pool of maps, which will now add up to an impressive 10 in total in 3 years. The official Valorant Twitter account recently dropped hints about this new Valorant map Sunset. Its official name, "Sunset," was confirmed by Mike, a well-regarded figure in the gaming community known for reliably uncovering upcoming content. The Valorant leaker and miner has also shared vital details about the upcoming map, its preview event, and much more. Keep reading to discover the latest scoop on the new Valorant map Sunset.
New Valorant Map Sunset Release Date
The exact release date hasn't been revealed. Still, it's strongly anticipated that the Sunset map will join Valorant's map pool on August 29, 2023, aligning with the arrival of the Valorant Episode 7 Act 2 update. This patch update will also add a battle pass and more new content.
Moreover, multiple reputable sources have confirmed that the Sunset map will be available for play in the Swiftplay mode for one week. Following the release of Patch 7.05, this exciting new map will seamlessly become a part of both the competitive and Unrated map rotations, offering players a diverse gaming experience.
The Sunset only queue will be playable on Swiftplay mode for one week. With patch 7.05, it will be included in the competitive and Unrated map rotation. | #VALORANT pic.twitter.com/gaDuMXiY4A

— VALORANT Leaks & News (@VALORANTLeaksEN) August 25, 2023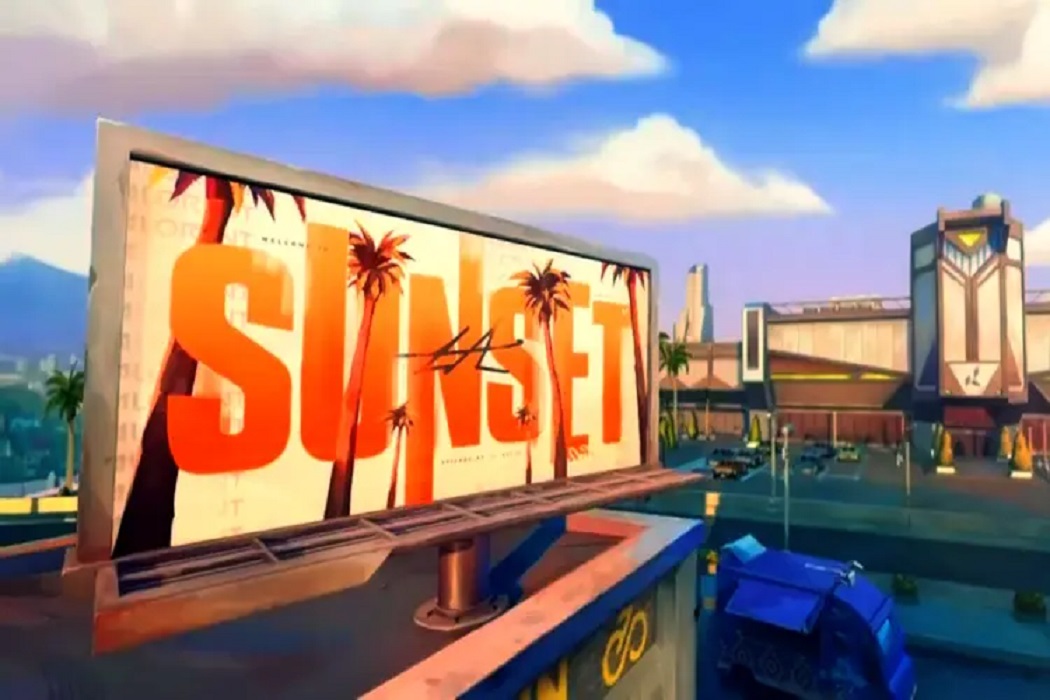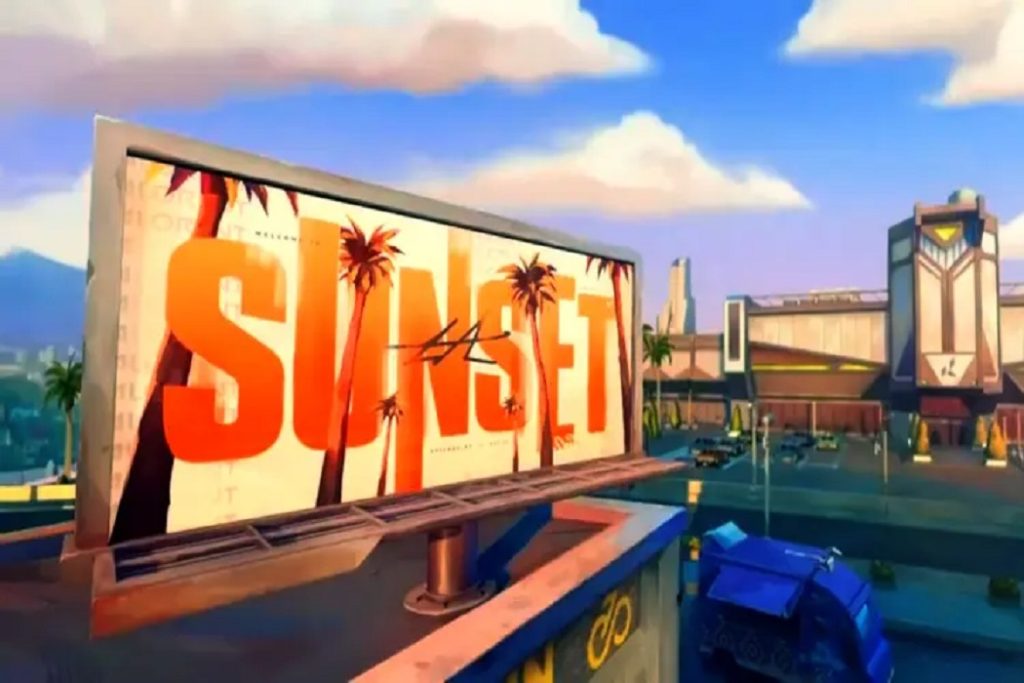 Related: We Pump the Level in Final Fantasy 14 and Develop the Character
New Valorant Map Sunset Location
A recent teaser has got Valorant players buzzing with a wild theory: the upcoming Sunset map might be in Los Angeles. How did they guess? Well, fans spotted that the layout in Cypher's sneak peek remarkably resembles the actual highways of LA. It's like our favorite game is turning into a real-world adventure!
No more hiding. Cypher and Deadlock's peek behind the KINGDOM curtain is just the beginning.

Keep your eyes open for more secrets and details to be revealed between now and August 26. pic.twitter.com/7AT8UuagMj

— VALORANT (@VALORANT) August 15, 2023
With the Valorant sunset map, we get many opportunities to explore Gekko's home city in a map form.
Sunset features two bomb sites along with three significant lanes. Players can expect maximum action on the new map!
Related: Another Year, Another Poker Craze: What's Behind The Game's Surge in Popularity?
When will it be revealed?
Riot Games unveiled the new Valorant map Sunset during the Valorant Champions tournament. It is amongst the most remarkable maps due to its spectacular mind-control and beautiful lighting.
The lead map designer, Joe Lansford, also commented on the battles in the new map in a press release, saying, "Sunset features a mid that is fairly difficult to control and doesn't favor one team or another; it's generally good for rifle ranges and opens up a bunch of opportunities for whichever team can take it. We expect to see both teams make mid-control a central part of their strategy on Sunset."
The anticipated new Valorant map Sunset will likely enter during a pre-show at the Champions Los Angeles grand final on Saturday, August 26. This could mean we'll get a front-row seat to watch professional players and streamers dive into the new map for the first time.
The new map "Sunset" will be introduced with a pre-show at the Champions Los Angeles grand final on Saturday. | #VALORANT #VALORANTChampions pic.twitter.com/eihnCXeIQD

— VALORANT Leaks & News (@VALORANTLeaksEN) August 21, 2023
If this guess pans out, we'll be treated to a peek at Sunset's gameplay and its standout features on the same day.
While we still aren't sure about details like the number of spike sites and map layout, for now, fear not! We're committed to keeping you in the loop with any fresh info that comes our way.
A little reminder, though: it's wise to take any yet-to-be-confirmed about this combat game info with a pinch of salt. After all, surprises are part of the fun!
Related: You Gotta Learn The Bingo Lingo…If You want to Play The Game Online