Maude Annabelle Apatow, born on December 15, 1997, in Los Angeles, gained prominence as an actress through her role as Lexi Howard in the HBO miniseries Euphoria. As the oldest daughter of Judd Apatow and Leslie Mann, she had a background rooted in the entertainment industry, acting in her father's well-received films such as Knocked Up (2007), Funny People (2009), and This Is 40 (2012). Her talent and presence continued to shine in various projects, including Other People (2016), "The House of Tomorrow" (2017), "Assassination Nation" (2018), and "The King of Staten Island" (2020).
Early Career and Family Background
A graduate of Santa Monica's elite Crossroads School and Interlochen Arts Camp in Michigan, Maude Apatow's passion for acting was evident from a young age. Participating in high school musicals like Cabaret and Into the Woods, she honed her craft early on. Her younger sister, Iris Apatow, also followed in her footsteps, pursuing a career in acting.
Related: Did Ariana Grande get a divorce?
Influence of Social Media
With an impressive following of almost 4 million on Instagram, Maude Apatow's presence extended beyond the screen. Her posts on the platform garnered attention, often including discussions about her relationships. However, her acting achievements remained the focus of her journey.
A Notable Career
Maude Apatow's role as Lexi Howard in HBO's Euphoria from 2019 to 2022 solidified her as a versatile actress. Her appearances in Assassination Nation, Girls, and The King of Staten Island further showcased her talent. Throughout her career, her personal life and relationships often became topics of interest among fans and media.
Related: Bella Hadid breakup With Marc Kalman after the Model Entered 'Grounding' Rehab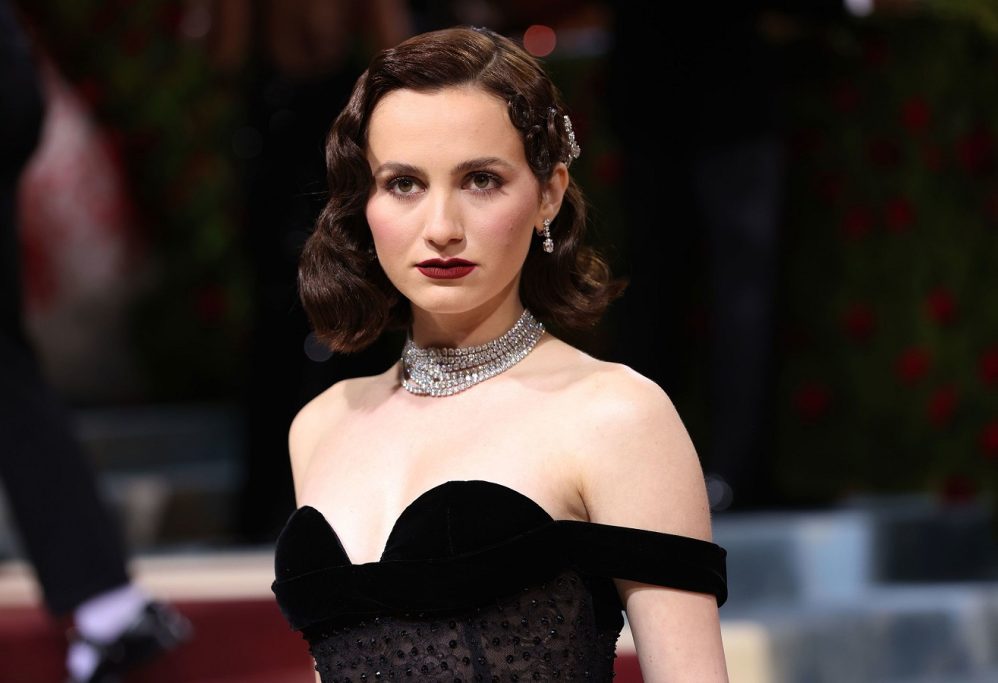 Maude Apatow Boyfriend: Exploring Her Relationships
Maude Apatow's personal life, especially her romantic relationships, attracted considerable attention. Her dating history included several high-profile individuals.
Charlie Christie: Maude Apatow dated UK talent manager Charlie Christie from April 2018 until 2020. Their relationship received media coverage, with memorable moments shared publicly.
Lukas Gage: After starring together in the HBO miniseries Euphoria, rumours of a relationship with Lukas Gage circulated. While their chemistry fueled speculation, neither party officially confirmed the status of their connection.
Angus Cloud: Angus Cloud, Maude's co-star on Euphoria, sparked rumours of a romantic involvement due to their on-screen chemistry and shared appearances. Despite speculation, their connection remained unverified.
Sam Koppelman: Presently, Maude Apatow is reportedly dating Sam Koppelman. The two attended a basketball game together in January 2022. While they have not denied the rumours, sources have indicated their relationship's existence.
Sam Koppelman: A Noteworthy Partner
Sam Koppelman, Maude Apatow's current reported boyfriend, is a Harvard graduate known for co-writing "Impeach: The Case Against Donald Trump," a bestselling book. He is an accomplished writer and has contributed to publications like The Washington Post, Harper's, and Time Magazine. With his impressive background and achievements, Sam Koppelman continues to be a part of Maude Apatow's life.
Related: Are Zendaya and Tom Holland Still Together?
Legacy of Talent and Exploration
Despite her relationships garnering attention, Maude Apatow's career remains a testament to her acting prowess and dedication to her craft. While her personal life piques her curiosity, her achievements in the entertainment industry speak to her talent and potential. As she continues to navigate her journey, fans and admirers eagerly await her following roles and projects.