The talented English golfer Matt Fitzpatrick has garnered attention for his golfing prowess and relationship with Katherine Gaal. While Fitzpatrick typically keeps his personal life private, he has occasionally shared glimpses of his life beyond the golf course. In early 2023, Fitzpatrick made his relationship with Katherine Gaal public via an Instagram post, sparking curiosity about the woman by his side. Let's delve into what we know about Katherine Gaal and her connection with the golf star.
Matt Fitzpatrick Girlfriend, Katherine Gaal
Katherine Gaal, hailing from the United States, specifically New Jersey, is Matt Fitzpatrick's girlfriend. While Fitzpatrick is of English origin, Gaal's American roots add a touch of cross-continental romance to their relationship. Gaal's journey includes a notable achievement as the first runner-up in the Miss New Jersey USA pageant in 2013. This accomplishment showcases her poise and charisma.
Related: Did Ariana Grande get a divorce?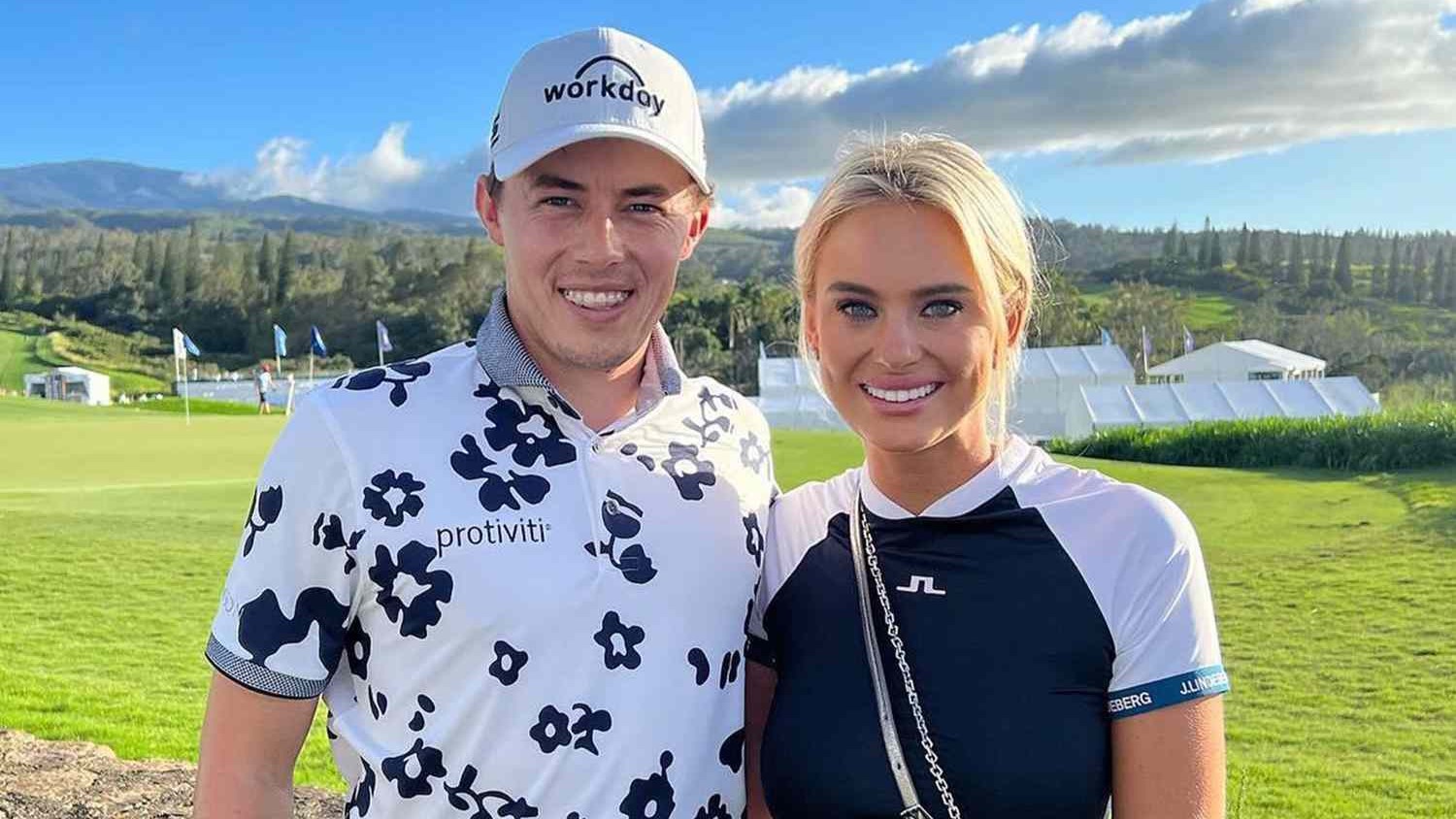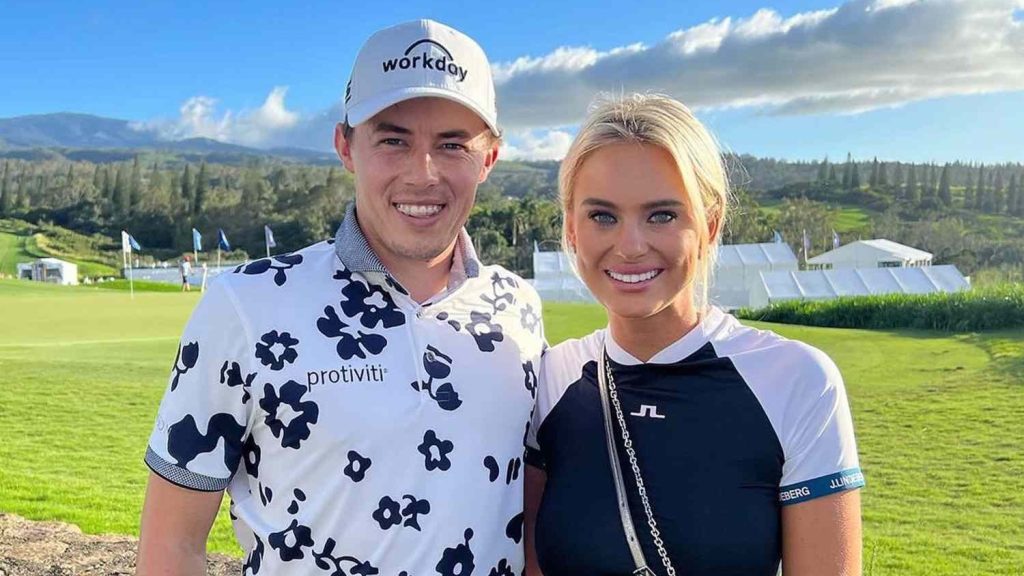 Educational and Professional Endeavors
Gaal's educational journey led her to Pennsylvania State University, where she pursued a dual major in finance and broadcast journalism. She actively engaged in campus activities, becoming part of the Pi Beta Phi sorority and participating in the Wall Street boot camp. Her achievements were further acknowledged when she was awarded the Amity Award by her peers, per her LinkedIn account.
After her academic pursuits, Gaal entered the marketing world, securing a position as a regional marketing manager at a software development company named Commvault. Her career showcases her dedication and business acumen.
Related: Bella Hadid Breakup with Marc Kalman after the Model Entered 'Grounding' Rehab
Balancing Passion for Sports
Gaal's connection with sports extends beyond her professional pursuits. She has a background as a tennis professional at New Jersey's Bay Head Yacht Club, highlighting her passion for physical activities.
Her relationship with Fitzpatrick, a prominent figure in the golfing world, also shows her appreciation for sports. Fitzpatrick's Instagram posts indicate that Gaal occasionally joins him on the golf course, suggesting a shared interest in sports.
Private Yet Public Moments
While Gaal maintains a private Instagram account, Fitzpatrick's public posts offer insights into their relationship's progression. In January 2023, the couple made their relationship Instagram official through pictures taken in Maui. The caption, "2023 kicked off in Maui! 🌺," captured their start to the new year.
Their journey continued with a heartfelt Valentine's Day post, further solidifying their bond.
Related: Are Zendaya and Tom Holland Still Together?
Shared Support and Milestones
Gaal's presence during Fitzpatrick's golfing events demonstrates her unwavering support for her boyfriend's career. She attended the PGA Tour of 2023 and was also spotted at the Masters Par 3 contest. Moreover, their appearance at the premiere of Netflix's docuseries "Full Swing," which features Fitzpatrick, showcases their shared interest in golf.
Fitzpatrick's victory at the RBC Heritage was momentous, and Gaal witnessed it with his family. The golfer even shared pictures of the tournament, one of which captures the joyous moment of victory with Gaal by his side.
As of now, Matt Fitzpatrick and Katherine Gaal are not engaged or married. Their relationship continues to evolve as they share both public and private moments, reflecting their strong connection and shared interests. The world watches with anticipation as their journey unfolds, showcasing a beautiful blend of personal and public moments.