Love is Blind Season 5 is set to enchant audiences with its unique blend of emotions to find true love. Get ready for late September because Love Is Blind Season 5 is coming. Reality television has witnessed countless dating shows, but few have captured the attention and emotions of viewers quite like "Love is Blind."
This groundbreaking series, which first graced our screens in 2020, has become a cultural sensation. With its unique premise and rollercoaster of emotions, "Love is Blind" has redefined how we view love, relationships, and the quest for a soulmate. In this article, we will dive into the world of "Love is Blind Season 5," exploring its impact on contemporary dating culture and what season 5 has in store.
Love is Blind Season 5: Release Date
Love is Blind Season 5 will be released on September 22, 2023, on Netflix. Just like before, Netflix will release episodes one week at a time to keep the excitement going and avoid major spoilers. The season starts with four episodes on Friday, September 22, and continues until October 13, when we finally find out which couples will make it to the altar.
Those who are excited for September but find waiting for Love is Blind Season 5 challenging can enjoy watching international singles fall in love if they have already been entertained by the first four seasons. Consider exploring Love Is Blind: Japan and Love Is Blind: Brazil, where singles worldwide find their soulmates without seeing each other.
Related: Will There Be Barbie 2? Release Date, News, Cast and Spoilers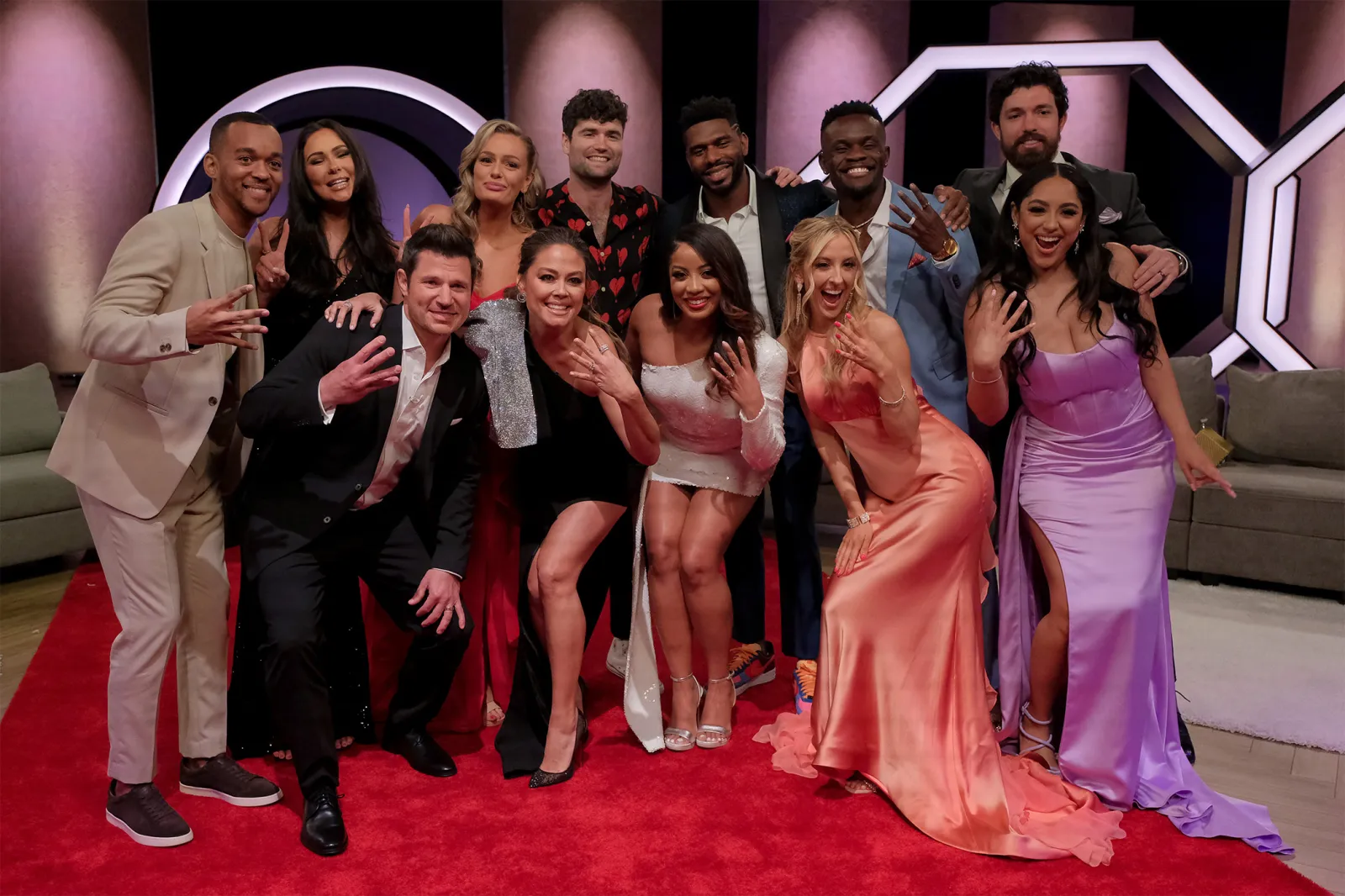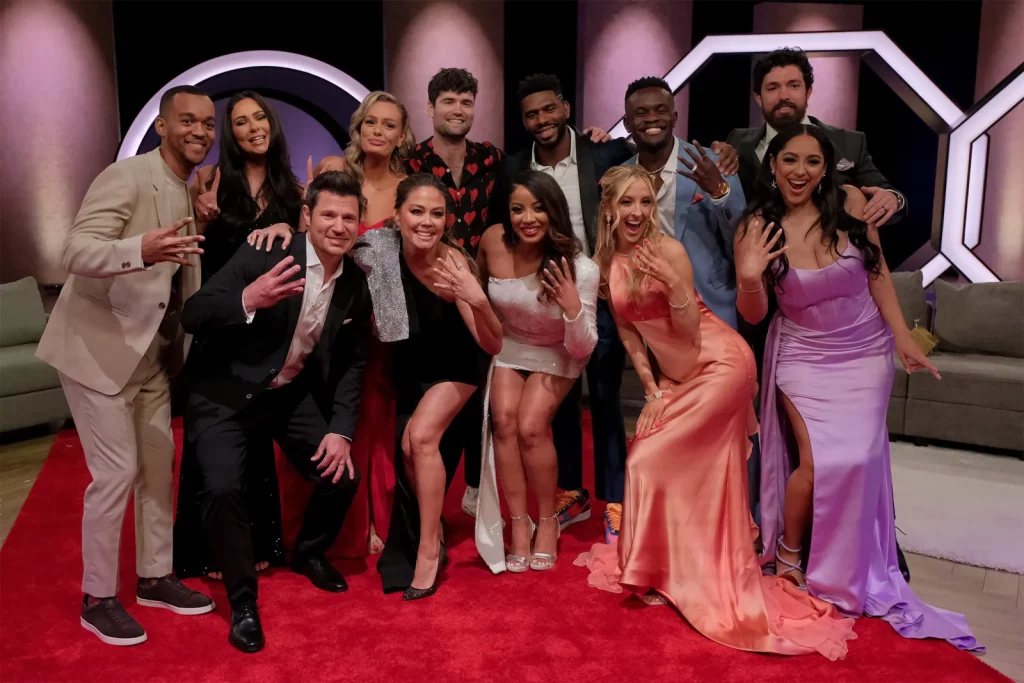 Episode Schedule of Love is Blind Season 5
Well, mark your calendars for Friday, September 22nd! Love is Blind Season 5 consists of 10 episodes, but here is the cool part: Netflix is not dropping all the episodes at once; instead, the streaming platform will be releasing them in weekly batches:
In Week 1, starting September 22nd, you will watch Episodes 1 to 4.
Then, in Week 2, you can catch Episodes 5 to 7, which begin on September 29th.
Week 3 brings us Episodes 8 and 9, kicking off on October 6th.
Finally, in Week 4, starting on October 13th, you will watch Episode 10 (The Wedding Episode), which includes the exciting weddings!
Related: Alien Movie Release Date Set By Disney
Who Is Going to Host Love is Blind Season 5?
Power couple Nick and Vanessa Lachey will host Love is Blind Season 5. They have hosted the Netflix series since it first premiered in 2020. After the Season 4 reunion special, fans expressed their desire to replace the married couple as hosts. Libby Cross, who initiated the petition titled "Remove Nick and Vanessa Lachey as the Hosts of Love is Blind," pointed out that the Season 4 reunion felt unnatural, rehearsed, and insincere, regardless of any editing done. She also thought that the hosts displayed favoritism towards specific contestants, which seemed like an attempt to manipulate viewers into disliking sure participants.
Unfortunately, the petition did not succeed; by then, Season 5 had already been filmed. And Nick Lachey talked about the whole scenario in an interview with Women's Health after Season 3 that they had filmed five seasons. Each season has been distinct from the others, which keeps things exciting and allows them to approach each new season with a fresh attitude and perspective.
Love is Blind Season 5: Trailer for the Upcoming Season 
Netflix dropped a full-length trailer on June 18th, 2023. The trailer focuses on a specific couple, highlighting a woman who openly admits to having a history of less-than-ideal relationships.
During a confessional moment, she shares that her mom suggests that perhaps she is not destined for a relationship. The lady articulates, saying she knows she is not ideal and has a track record of crappy relationships. "I'm not perfect, but I know I deserve love."
The Unconventional Format
The unconventional format of Love is Blind has become one of the show's key features, as it promotes love without sight. Both male and female singles enter pods where they communicate with potential partners through a wall, relying solely on conversation and emotional connection to form bonds. This format helps eliminate the superficial judgments often associated with dating shows.
Memorable Moments and Characters in Love is Blind
The show introduced viewers to a cast of diverse, charming, and unforgettable characters every season. For instance, from the lovely and sometimes indecisive Barnett to the complex and divisive Jessica, each participant brought their quirks and personalities to the screen through Love is Blind.
Changing the Game: "Love is Blind" and Modern Relationships
Beyond entertainment, "Love is Blind" might have significantly impacted contemporary dating culture. This reality television series is not just entertainment; it has made people rethink the role of physical attraction in relationships. When couples struggle to have a healthy relationship, this series reinforces the importance of communication to build a connection among individuals who sometimes need to be heard and understood.
The quest for genuine connections in the digital age is misunderstood and beyond the scope of psychical desires. We hope Love is Blind Season 5 will strengthen the idea of love by accurately portraying love and what it means to have a partner.
A List of Couples Who Got Married Through Love is Blind
Season 4 concluded with three happily married pairs: Tiffany Pennywell and Brett Brown, Chelsea Griffin and Kwame Appiah, and Zack Goytowski and Bliss Poureetezadi.
Those who found lasting love in earlier seasons are Season 1's Lauren Speed, Cameron Hamilton, Amber Pike and Matt Barnett. Season 3 also brought us Alexa Alfia, Brennon Lemieux, Colleen Reed and Matt Bolton, who are still happily married.
Finally, as the premiere date nears, we hope the advancing Love is Blind Season 5 delivers another round of captivating and unconventional love stories. Get ready to witness how people find their soulmates in Love is Blind Season 5 and live happily ever after.
Related: Will There Be Insatiable Season 3?