The wait is about to be over, as Bandai Namco, the publisher, has officially revealed and confirmed the release of Little Nightmares 3. Fans of the peculiar puzzle-platform mobile game Little Nightmares can now rest in peace as Bandai Namco accidentally revealed that they are working on a threequel for the game in a job ad. Moreover, the job ad is for a producer assistant who will get to work in the production of the game for six months. The chosen candidate will get a chance to work in France as an intern and help make the Little Nightmares IP. If you think you are qualified for the job, remember to apply for it.
As for the players who have been hooked on the previous two games and are now impatiently waiting for Little Nightmares 3, keep reading.
Little Nightmares 3 Release Date 
The Little Nightmares 3 release date has yet to be confirmed. Furthermore, the creators will hopefully disclose further information in the coming months. In addition, fans are hoping Little Nightmares 3 to continue and keep the same manner and specifics as they were in the old versions. Also, part 3 will make gamers face a threatening, cliffhanging, and demanding universe of testing puzzles.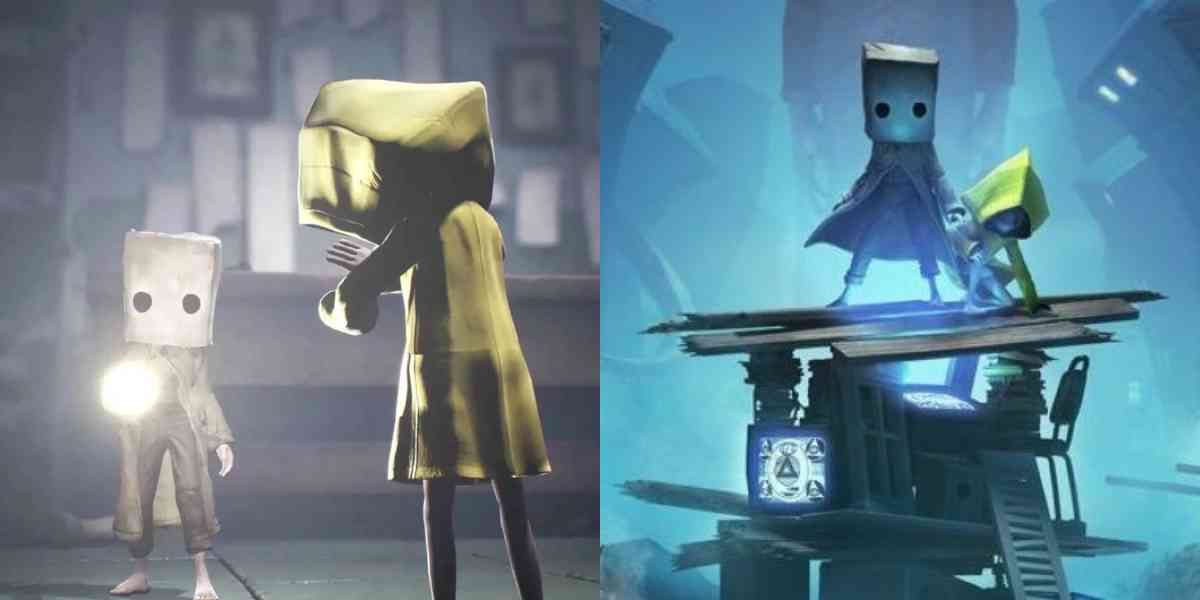 Related: Zelda Tears Of The Kingdom Leaked on Pirated Sites 2 Weeks Before Original Release
Tarsier Studios Reveal Little Nightmares 3 Teaser
Furthermore, Tarsier Studios, the creators of the widely played puzzle game, has guaranteed a distinctive and sublime experience. It will be a different game altogether than any other game that has ever been produced.
On March 22, Taiser Studio tweeted a picture with a caption, "New world. Emphasis on new." The picture is bleak and has ambiguous meanings because the colours in it are portraying multiple meanings. So, apparently it is impossible to guess anything on our own. However, the titles is suggesting that people may experience a horrific experience in Little Nightmares 3.
New world. Emphasis on new. pic.twitter.com/mfEiFetxsf

— Tarsier Studios (@TarsierStudios) March 22, 2023
If we decrypt the picture, it seems that a group of people is searching for the ray of light in the dark and gloomy locale. And they have eventually found out a ray of light in the world of nightmares.
Gameplay 
Little Nightmares 3 is getting ready to drop new mechanics and characteristics of gameplay. However, the team involved in the game's development has remained reticent regarding the fundamental details. Still, gamers can envision futuristic puzzles, up-to-date enemies, and a state-of-the-art ambience to traverse.
Related: Creed 4 is Happening For Sure, Michael B. Jordan Has Confirmed
Additionally, the Little Nightmares 3 storyline will be sombre, frightening, and twisted to keep gamers glued to their seats. Excitingly, Mono and Six, the most famous protagonists, are returning to resume their journey. They will unsnarl different features, and players will continue their journey as they unravel the enigmas of the sphere they occupy.
Finally, Little Nightmares 3 is all set to become a notable addition to the franchise. Surely, the upcoming version will be more spine-chilling, horrid, and thrilling than its predecessors and will manage to keep everyone captivated.
Will there be a Little Nightmares 3?
Speculations like Linkedin Job Ad and teaser by Tarsier Studios hints for Little Nightmares 3. However, there is no release window disclosed.