There was a time Kelly Slater was often in the news for his relationships. However, it's been a while since we've heard his name linked to someone. So, is Kelly Slater married now? Has the heartthrob finally settled down? Or is he just dating someone secretly?
Who is Kelly Slater's Girlfriend? Is Kelly Slater married?
Kelly Slater is dating Kalani Miller and they are not married. The 50-year-old famous surfer Kelly Slater has been dating, Kalani Miller a fellow surfer for 15 years but the duo hasn't decided to marry yet. They are both very busy building their careers.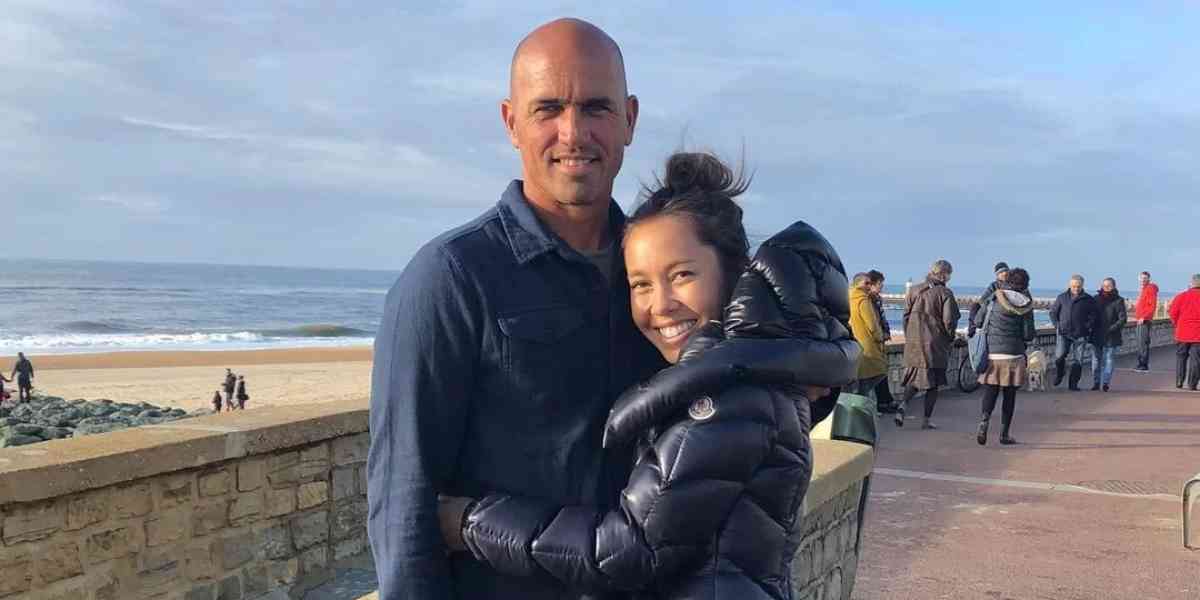 Kalani Miller told the following in an interview with Graham Bensinger when she was questioned about her plans to marry and have kids, "Hopefully one day (we'll get married and have kids). We are both still busy right now, so hopefully one day, definitely."
Additionally, Kalani is not just a surfer but also has her swimwear brand, Mikoh. She launched this brand with her sister Oleema.
Related: Who is Joao Cancelo Wife?
How did Kelly Slater and Kalani Miller meet?
From Pamela Anderson to Gisele Bundchen to Cameron Diaz, Kelly Slater has dated several famous women. No one thought that his coincidental meeting with Kalani Miller would result in a 15-year relationship.
The couple met for the first time at a trade show in San Diego. Since both of them were from the surfing world, they immediately connected. They became great friends, fell in love, and then began dating. Kalani was initially confused when Kelly confessed that he loved her, but after a while, she realized that she, too, was in love with him. They went on a first date in France. And so, their fairytale began.
Related: Is Britney Spears divorce with Sam Asghari finally happening?
Moreover, even though the answer to is Kelly Slater married is no today, we think it will change in the future as the duo are perfect for each other. The couple enjoys surfing together, and Kelly Slater sometimes even trains and helps Kalani in surfing so that she wins competitions.
Does Kelly Slater have children?
Kelly Slater and Kalani Miller do not have kids together. However, Kelly Slater does have a daughter, Taylor Slater. His daughter is also into surfing like him.
Related: PewDiePie Wife: PewDiePie and Wife Marzia Are Expecting Their First Child
The famous surfer often feels guilty that he could not raise his daughter and be there for her. He feels guilty that his daughter had to spend most of her time with her mother, as Kelly is usually traveling for surfing competitions.
Kelly Slater recently talked about his daughter in an interview with Graham Bensinger. He said, "The hardest part for me is my daughter feeling like she doesn't have a dad there all the time."
If the answer to is Kelly Slater married changes anytime soon, we will let you know.