PewDiePie wife and he have finally expanded their family. Fans have watched the couple grow as lovers, husband and wife, and now as parents. It is a moment of rejoicing for the favorite internet couple and dedicated fans who have religiously followed their journey. PewDiePie wife and Swedish YouTuber have shared this happy news with the fans. And it has now become worldwide news! When his wife's pregnancy news was announced, it took the internet by storm. Now, the fans are elated about PewDiePie wife and his new life chapter. So now, let's learn the details.
Proud Parents of a Baby Boy
Finally, PewDiePie and his better half have been blessed with a cute baby boy named Björn. They welcomed their bundle of joy to this world on July 11, 2023. However, new parents took to Instagram to share the biggest news of their lives with millions of fans. PewDiePie wife posted a picture holding her beloved son, and PewDiePie is seen wrapping his hands around both of them.
View this post on Instagram
Related: Song Joong-ki and Katy's Fairytale Moments at Sister's Wedding
PewDiePie Wife: The Exciting News of Pregnancy
Felix Kjellberg, or PewDiePie, uploaded a touching video on his YouTube channel on February 5 to announce the joyous news of his wife's pregnancy to his 111 million subscribers. The video had the title "We're having a baby!". Through the 1.3-minute video, they detailed the journey of PewDiePie's wife's positive pregnancy. They used a few cute photos of PewDiePie wrapping his hands around Marzia's belly from the back while she held up the first baby scan as the video's thumbnail.
The social media star shared heartwarming pictures of the entire pregnancy journey. They also documented the whole thing, such as sharing the news with their parents over video calls. With the family getting emotional, he praised his wife for being brave in dealing with morning sickness and all the changes. He also expressed his belief that Marzia would be an amazing mother. Moreover, the montage continued talking about PewDiePie wife current cravings for strawberries, and the powerful couple is enjoying every bit of it. Interestingly, he showed his gratitude for his parents and contemplated following a parenting style for his son similar to that of his parents.
Furthermore, the YouTuber also clarified that his wife first found out about being pregnant in November 2022. He kept this a secret for an extended period and was thankful that everything went well.
Notably, the pregnancy announcement video has 12 million views and 1.9 million likes. Felix seems extremely happy to grow old with a woman he loves with all his heart. Now, every fan who has seen them build a life together congratulates the new parents. Also, they shower the couple with all the best wishes for a beautiful future.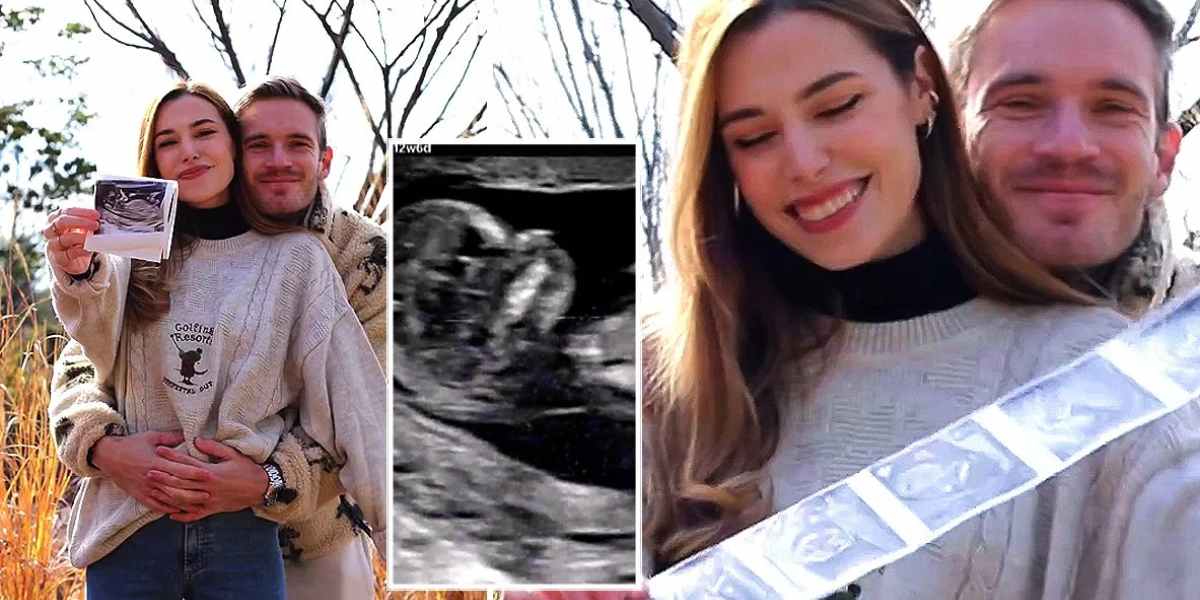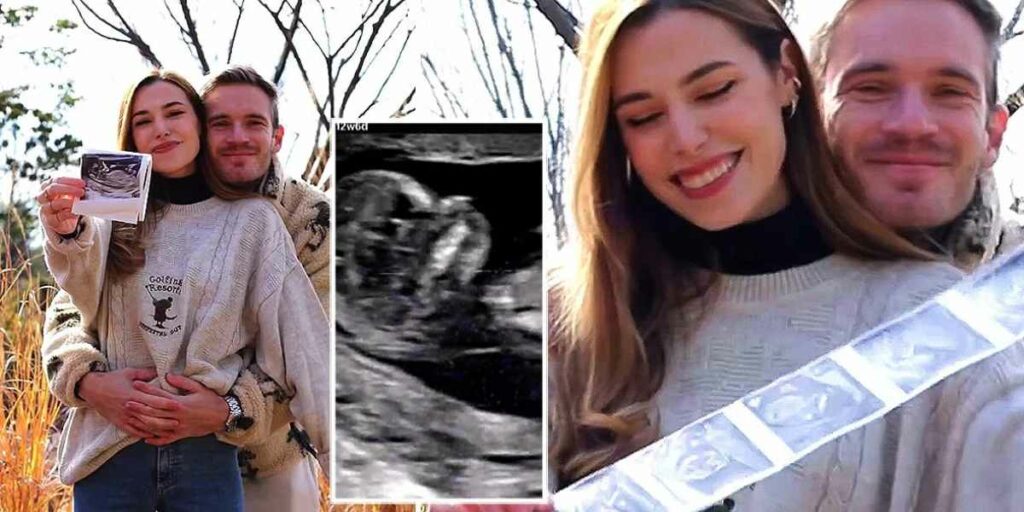 Introduction to Social Media Sensations
PewDiePie Wife, Marzia Bisognin, is a famous Italian internet personality and businesswoman. She has ventured into fashion design, writing, and business as well. However, Felix Arvid Ulf Kjellberg, known as PewDiePie, needs no introduction. He became incredibly renowned for his hilarious commentary on video games, reviews of videos, memes, and more. He is among the most prominent YouTubers. So, when Marzia became his girlfriend, he officially introduced her, and his fans knew this relationship would last forever.
The Lovely Relationship of PewDiePie and Marzia
If you are wondering how Marzia went from being his girlfriend to PewDiePie wife, here are the details! Felix "PewDiePie" Kjellberg and Marzia Kjellberg have been together for over a decade. Marzia's friend introduced her to PewDiePie's YouTube channel. She then emailed Felix to appreciate his efforts and let him know that she found his videos funny. They officially started dating in 2011. After dating for eight years, the happy couple exchanged vows in a private ceremony in August 2019.
Being PewDiePie wife came with a lot of responsibility since he is one of the most celebrated YouTubers and the first-ever individual content creator with 100 million subscribers. His army of fans has always stayed loyal to him. Even today, he is one of the top YouTubers.
In addition, PewDiePie has always been very controversial, and Marzia chose to stick with him even during tough times. But the couple has proven to be the perfect match for each other. However, this is the first time they will feel the joy of being parents since they already consider themselves dog parents of two loving dogs. They have Puga and Ink. The couple also had a third dog, Edgar, who died in 2022.
Well, we are as happy with the delightful news of their son's birth as the YouTuber with baby and wife, Marzia. They have matured as a couple, and we are sure they will raise their child with the utmost love and care. We wish them all the best for their journey and hope they make the best memories together!