Great news for all the 'Sister Wives' fans out there because your favourite couple has just tied the knot! After tons of speculations and rumours, the two have finally confirmed their relationship through a heartfelt post. Fans from all around the world are rejoicing since everyone always saw them as lovebirds. 
Gwendlyn Brown Marries Beatriz Queiroz: More About Their Marriage
Quite recently, the two had announced their engagement. Approximately 7 months after this event, they decided to take their relationship to the next level. On 15th July 2023, Gwendlyn Brown and Beatriz Queiroz became each other's wives. 
After the completion of their nuptials, Brown wasted no time in flaunting her new wife. She captioned the post "say hello to mrs (x2) queiroz" and posted beautiful pictures from the event. 
Their relationship bloomed gradually, beginning as co-workers. They officially started dating in 2022, and just a few months later, they took a big step and decided to move in together. This was a significant milestone in their relationship, laying the foundation for their future together.
Related: Did Ariana Grande get a divorce?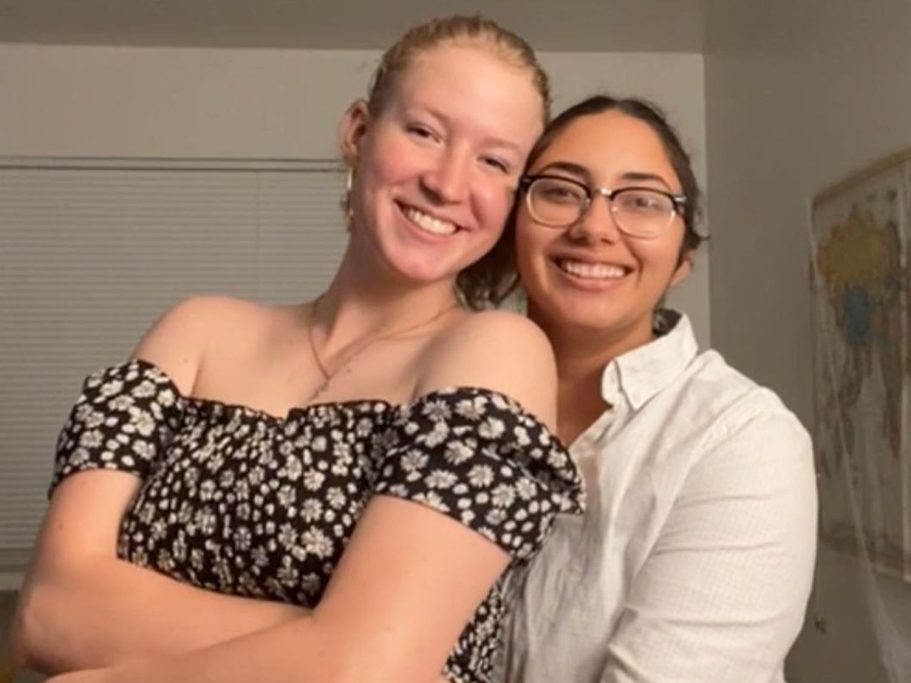 Related: Who is Riley Gaines' Husband?
Gwendlyn Brown Marries Beatriz Queiroz: More About The Couple
People already know about Gwendlyn Brown because of her influential parents, Kody Brown and Christine Brown. On the other hand, her wife, Beatriz Queiroz, is not on the same level of fame. However, after thorough research, we have compiled everything you need to know about this lucky woman! 
We learned a lot about their private relationship thanks to a YouTube video. Many people were curious about how they met, which led to the couple sharing details and insights.
Their romance started at a restaurant and bloomed into a relationship until they had the courage to express their true feelings. Brown was the first to approach Queiroz, confessing that she enjoyed talking to her.
Interestingly, Queiroz gave a snarky response at first, mentioning that she didn't particularly enjoy talking to Brown much, but she suggested they should definitely start talking more! However, once they started talking more, they discovered similarities between each other and how they were truly meant to be. While their relationship continued faster, there is no doubt that their feelings for each other are genuine.  
Gwendlyn developed a crush on Beatriz shortly after she noticed her at work. Once they left the work environment and went on outings, they understood each other on a far deeper level. The couple's first date was Disneyland! Although the trip was troublesome due to financial reasons, they still had fun. Just like that, after a year of dating, the couple decided to cement their bond! 
And they finally married in Flagstaff, Arizona, surrounded by their loved ones. 
Beatriz, a Brazilian, moved to the States at 5. Just like her wife, she was also raised a Mormon. However, in her later teen years, Beatriz decided to leave the Church for college. In a video, Beatriz talked about the differences and similarities in their upbringing. While their childhood had vast differences, they were somehow connected too. 
You are now all caught up about 'Brown Marries Queiroz'. We wish the couple the best of luck for their future! Rest assured; we'll strive hard to update you about the matter. So, stay tuned for further information! 
Related: Was Willi Ninja Gay?