Gigi Hadid, the renowned supermodel, has been the subject of much speculation regarding her looks and the possibility of plastic surgery. While her sister, Bella Hadid, has openly discussed minor procedures, fans and critics continue to question Gigi's appearance.
Changes in Gigi Hadid's Look
Fans have noticed visible differences in her face contour when comparing before and after pictures of Gigi Hadid. Some argue that these changes could be the result of plastic surgery. However, Gigi herself attributes the transformation to natural ageing and weight loss. As she transitioned from a child model to a supermodel, she lost baby fat on her face, leading to a more chiselled look.
Gig Hadid Plastic Surgery or Makeup Magic?
Gigi Hadid had directly addressed plastic surgery rumours, stating that her older pictures were taken when she did her makeup and lacked proper knowledge of highlighting and contouring. With access to skilled makeup artists, she can achieve the desired look within hours, giving her a more defined appearance. In particular, her nose has been a topic of discussion, but she insists that makeup techniques create the illusion of a thinner and longer nose.
Plastic surgeons on TikTok have supported her claims, showing that her nose resembles her old pictures when she is without makeup. These revelations debunk certain myths surrounding Gigi Hadid's alleged plastic surgery.
Related: Did Ariana Grande get a divorce?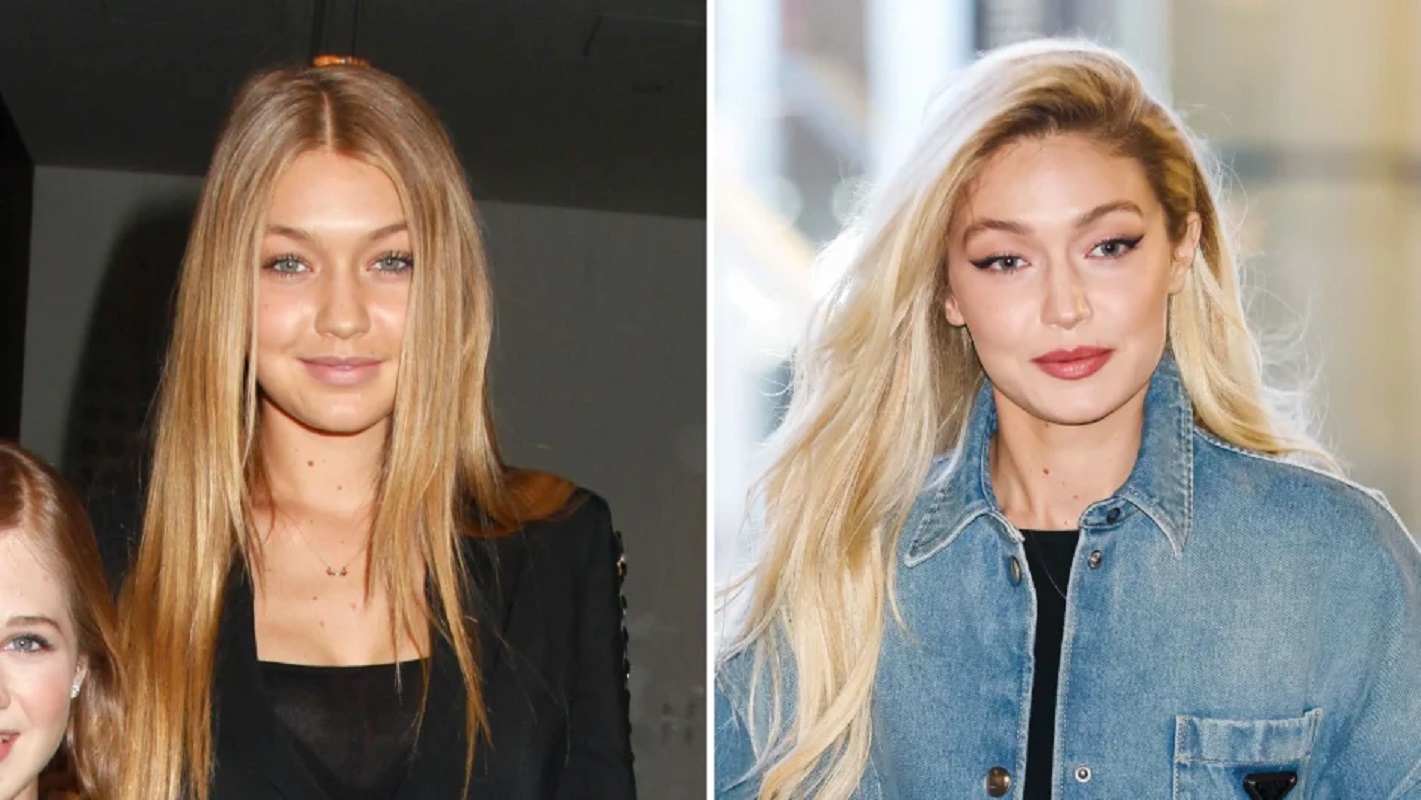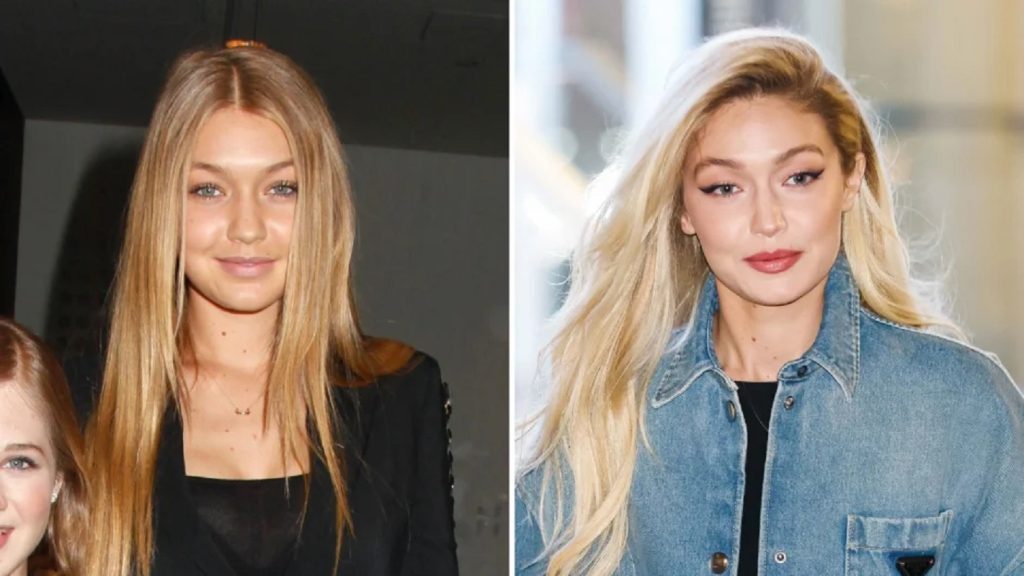 Gigi Hadid's Perspective on Plastic Surgery
Gigi Hadid has clarified that she is apprehensive about undergoing plastic surgery due to the potential risks and uncertainties involved. Her career heavily relies on her looks, and she doesn't want to take any chances with cosmetic procedures. Her mother, Yolanda, also opposed cosmetic surgery, citing her negative experiences with such systems.
Related: Who is Riley Gaines' Husband?
Potential Procedures She May Have Undergone
Despite Gigi Hadid's denial, some experts believe she has had minor cosmetic enhancements, such as lip and cheek fillers, to achieve a more defined look. However, her alleged plastic surgery is relatively minor compared to other celebrities, and she has not undergone any major bodily modifications.
Gigi's natural beauty and charismatic personality have contributed to her success as one of the top-grossing models in the world. While plastic surgery rumours swirl, she remains focused on her career and maintaining her authentic self.
Related: Bella Hadid breakup With Marc Kalman after the Model Entered 'Grounding' Rehab