Elon Musk vs. Mark Zuckerberg will probably be the fight of the century. Everyone from Twitter to Instagram is psyched for the battle. The renowned fight will supposedly happen at the Colosseum, one of the Seventh Wonders of the World. 
Elon Musk vs Mark Zuckerberg: Who Will Win?
A primary concern regarding a prospective fight revolves around the noticeable disparity in height and weight between the two prominent businessmen. Mark Zuckerberg, aged 39, stands at a height of 5'7″ and weighs approximately 145 pounds. In contrast, Elon Musk, aged 52, towers over him at 6'2″ and boasts a weight of around 230 pounds.
There are many debates regarding Elon Musk vs Mark Zuckerberg. Some believe Elon will win, while others think it will be Mark.
There is no way to know who will win unless the fight takes place.
Related: Jeffrey Epstein Cause of Death Inquest, Was it a Suicide in Real?
Elon Musk vs Mark Zuckerberg: Fight at Colosseum
As anticipation for Elon Musk vs Mark Zuckerberg continues to grow, an unexpected twist emerged regarding the location of the proposed fight. Initial reports had suggested that the battle would unfold in the glitzy city of Las Vegas, renowned for its extravagant spectacles. However, recent developments indicated a significant change of venue, one that would elevate the event to an even grander scale.
According to a report, an official from the Italian government reached out to Mark Zuckerberg, expressing an interest in hosting the highly anticipated UFC-style fight between the two tech titans at none other than Rome's iconic Colosseum. The Colosseum, a symbol of ancient history and an architectural marvel would provide a mesmerizing backdrop for the clash of these modern-day giants.
Upon learning of this proposal, Musk, always one to engage with his followers, took to Twitter to amplify the discussion. In a tweet on Friday, he shared the news of the potential venue change, further fueling the excitement surrounding the event. Musk also humorously acknowledged the importance of endurance in preparing for such a demanding physical endeavour, emphasizing the need to work on his stamina.
Musk's tweet about the Colosseum as a possible venue added another layer of intrigue to the evolving saga, capturing the imagination of fans and observers alike. The historical significance of the Colosseum, combined with the clash between two tech moguls, created a captivating juxtaposition between the ancient and modern worlds.
Related: Michael Jackson Death Anniversary: Interesting Facts You Must Know About Legend
Elon Musk vs Mark Zuckerberg: How It All Started?
The exchange between Elon Musk and Mark Zuckerberg that sparked the notion of a potential cage fight can be traced back to a tweet that Musk shared in response to news surrounding Meta's plan to launch a Twitter competitor. Known for his witty and often provocative remarks on social media, Musk seized the opportunity to inject a playful yet competitive tone into the conversation.
In his characteristic style, Musk declared his willingness to engage in a symbolic "cage match" with Zuckerberg, playfully suggesting a head-to-head competition between the two tech giants. This lighthearted challenge caught the attention of Zuckerberg, who decided to respond in a similarly playful manner.
Zuckerberg took to Instagram and shared a screenshot of Musk's tweet, accompanied by the caption "Send me location." This cheeky response fueled the growing excitement and speculation surrounding the possibility of a physical confrontation between the two influential figures.
Embracing the playful banter, Musk continued to tease the idea of a cage fight in subsequent tweets, leaving breadcrumbs for his followers and fueling their curiosity. From joking about fighting Zuckerberg with one hand to whimsically suggesting that he would sit on him during the match, Musk's tweets showcased his flair for humour and ability to keep his audience entertained.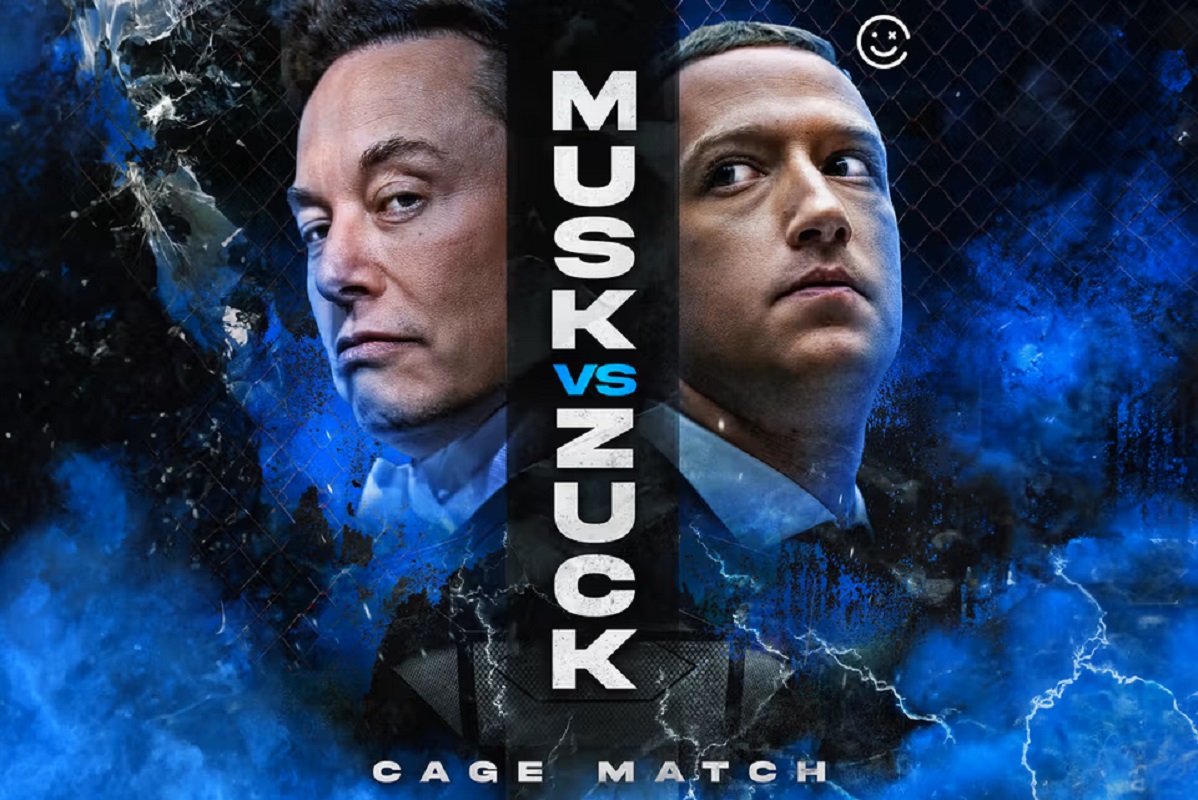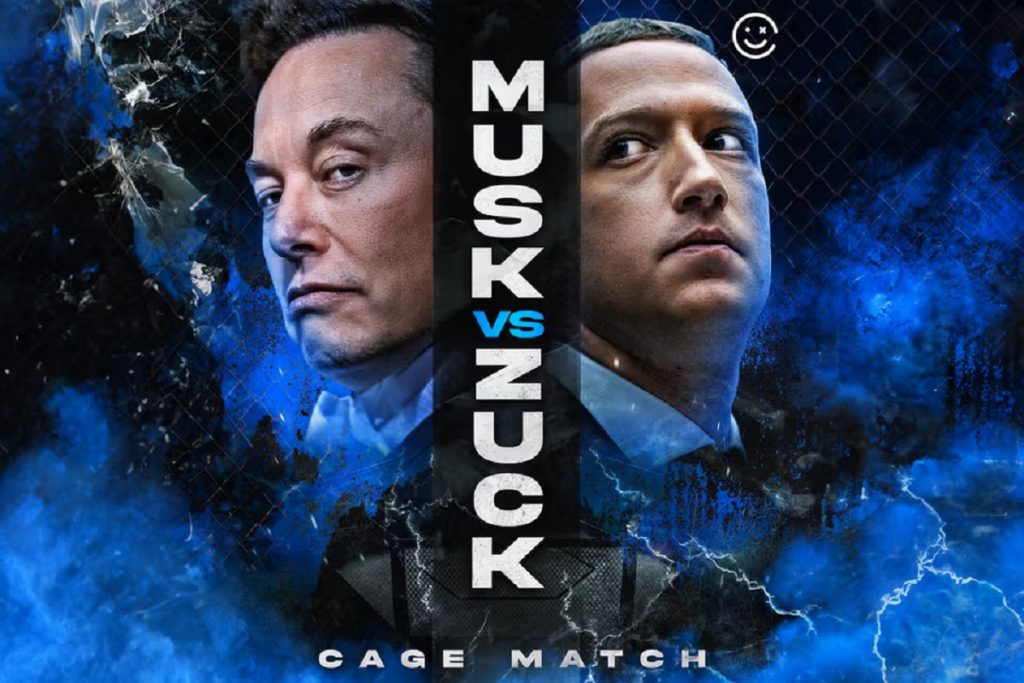 How Are The Two Rivals Preparing?
On a recent Monday, Elon Musk, the trailblazing entrepreneur and CEO of several groundbreaking companies, visited Twitter to announce an exciting development in his martial arts journey. In a tweet that garnered significant attention from his massive following, Musk revealed his intention to commence training with UFC Hall of Famer Georges St-Pierre.
Georges St-Pierre, a renowned French-Canadian mixed martial artist, has succeeded remarkably. Known for his exceptional skills and versatility, St-Pierre has secured two championship titles in the highly competitive world of the Ultimate Fighting Championship (UFC). His dominance inside the octagon, dedication, and unwavering work ethic has earned him a place among the all-time greats in the sport.
Musk's decision to train with St-Pierre demonstrates his relentless pursuit of excellence and desire to learn from the best in the business. Musk seeks to absorb invaluable knowledge and refine his martial arts skills by aligning himself with a fighter of St-Pierre's calibre and expertise.
Related: Is Ariana Grande Getting A Divorce?