An upcoming biopic on the life of a musician will transport viewers to the seventeenth century. In the film Chevalier, Kelvin Harrison Jr. (Luce) will play the Creole violist Joseph Bologne, who became the world-famous Chevalier de Saint-Georges despite facing prejudice throughout his life. The film adaptation of the incredible true story had its world premiere at this year's Toronto International Film Festival, where it received mostly positive reviews. However, the film's wide release has been delayed. Please continue reading to find out more about the movie.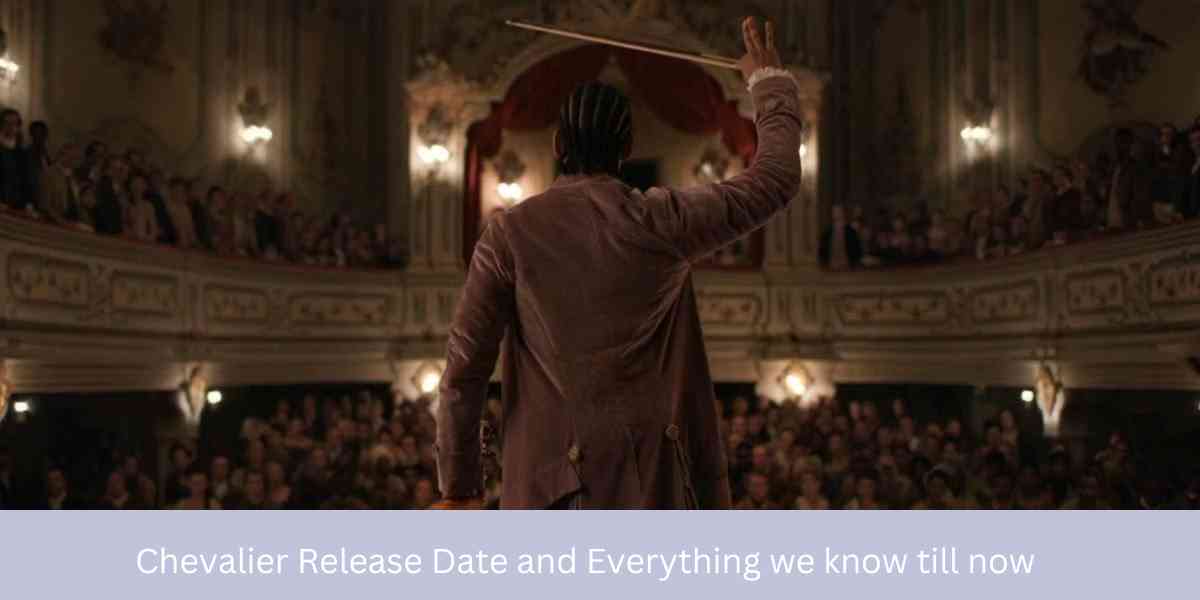 Chevalier: Trailer
The first trailer gives a concise overview of Bologne's life, beginning when he was nervously accepted into a boarding school in France. The school's headmaster was reluctant to take him because he feared he would cause problems due to the student's appearance. However, the headmaster changed his mind after hearing him play the violin. Afterward, we see an adult Bologne demonstrating his many talents in the trailer. 
Not only does he continue to amaze the people of France with his skills as a composer, which he demonstrates through an exciting violin duel with an arrogant opponent, but he also continues to dazzle the world. But in addition to that, we can see that he is an accomplished duelist and fencer and a fervent supporter of the French Revolution. We also get glimpses of other historical figures that Bologne encounters throughout the film, including Marie Antoinette (Lucy Boynton), the Queen of France.
Chevalier: Release Date
To begin with, Chevalier will only be shown in theatres. There is currently no information regarding the film's potential streaming release, but as 20th Century's Searchlight Pictures produced it, Hulu seems likely to stream the movie. Since the Walt Disney Company now owns 20th Century and its assets, releasing the film via Disney+ is another possibility. The film will premiere on April 7th, 2023.
What Is The Movie About?
The incredible events that took place in the life of composer Joseph Bologne, Chevalier de Saint-Georges, served as the basis for the film. He was an illegitimate son of a French plantation owner and an enslaved African. This situation gave rise to many difficulties in his life. However, he overcame it to become a famous violinist and composer. The movie will further show his sad love affair and his problems with Marie Antoinette. 
The Plot
Chevalier will chronicle Joseph Bologne's life from childhood as a mixed-race child prodigy to adulthood as an artist and activist. While we can't know how closely the film will stick to Bologne's real life until it's released, the source material is rich, and a compelling story seems to write itself. Joseph Bologne was more than just a musician; we won't ruin the story for those unfamiliar with his life here. His early work to protect and fight for civil rights and liberties for non-white people is centuries ahead of its time. He was a prolific composer and can be compared to the most amazing musical minds of his era.
Crews Of The Movies
Stephen Williams, who recently rose to prominence as a director, is now well known for directing the television series Watchmen (2019) and Westworld (2016–18) and is leading the crew from the director's chair. Stefani Robinson, who has previously written for Fargo (2020) and What We Do in the Shadows (2019-2022), pens the screenplay for her first major film. Robinson's involvement extends beyond that of an executive producer.
The remaining crew members are as follows: 
Composer Kris Bowers (Green Book), 

Cinematographer Jess Hall (Hot Fuzz), 

Editor John Axelrad (Ad Astra), 

Production designer Karen Murphy (A Star Is Born), and 

Costume designer Oliver Garcia (Cinderella).
Casts Of Chevalier
Kelvin Harrison Jr., who has recently starred in The Trial of the Chicago Seven (2020), Cyrano (2020), and Elvis this year, plays the title role. Others in the cast include:
Minnie Driver (Good Will Hunting), 

Marton Csokas (The Equalizer), 

Alex Fitzalan (Slender Man), and 

Samara Weaving (Ready or Not).
That's all we know about the movie; we will bring you more information as soon as it is available.