The future of Bunny Girl Senpai Season 2 is no longer dwindling in uncertainty. Recently, the makers have confirmed that Bunny Girl Senpai Season 2 is happening!
First released in 2018, the fans rejoiced at the storytelling format and the adorable characters of the show. In fact, it became one of the most popular anime of that year. Unfortunately, the creators did not renew it immediately, but now, after all this time, Bunny Girl Senpai season 2 is finally in the making. And so, if you are still waiting for a second season of the series, keep reading.
Bunny Girl Senpai Season 2: Release Date 
At the Aniplex fest, the creators recently confirmed a Bunny Girl Senpai sequel. Even though Bunny Girl Senpai Season 2 is confirmed, the makers have not announced an official release date. However, many sources say the second season will premiere this year. So, let us keep our fingers crossed! We will update the section with the official release date once it is announced.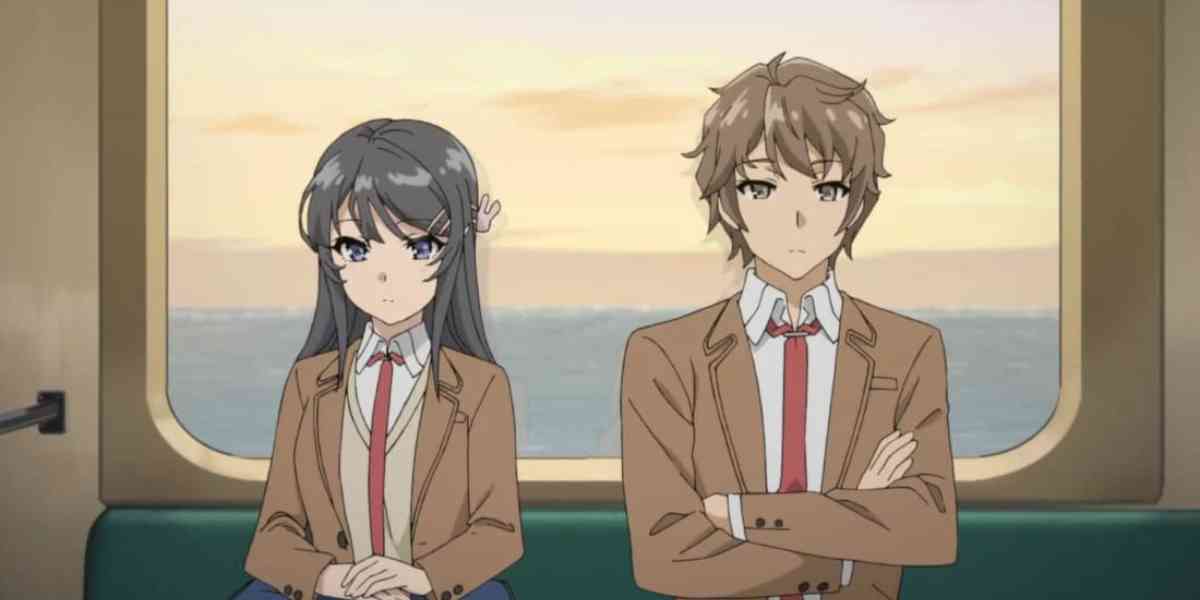 Related: Star Wars Jedi Fallen Order 2: Is There Any Potential Release Date & Rumors?
Also, here is another exciting piece of news. Even though the creators have confirmed a sequel, there is a high chance that the sequel will arrive in a movie format instead of a series.
Bunny Girl Senpai Season 2: Cast
Kaito Ishikawa will voice Sakuta Azusagawa, the protagonist of Bunny Girl Senpai Season 2. He is a famous voice actor who has previously lent his voice to favorite characters like Mars from Black Clover, Tabio Kageyama from Haikyuu!!!, Tenya Iida from Academia and Genos from One Punch Man.
Additionally, Asami Seto will be voicing Mai Sakurajima. Previously, Seto has acted as a voice artist for Chihaya Ayase from Chihayafuru, CZ2128 Delta from Overload, and Ichiyo Higuchi from Bungo Stray Dogs.
Yurika Kubo will be voicing Kaede Azusagawa. She has previously voiced characters like Platelet from Cells At Work! Code Black, Kukuri from Tsugumomo, Riko from Rail Romanesque and Uraka Kotobuki from Twin Angels BREAK.
Other voice characters of Bunny Girl Senpai Season 2 are:
Nao Toyama for Tomoe Kaga
Atsumi Tanezaki for Rio Futaba
Maaya Uchida for Nodoka Toyohama
Inori Minase for Shoko Makinohara
Related: When is Demon Slayer Season 4 Coming out?
Crew 
Soichi Masui will be the director for Bunny Girl Senpai season 2. He was also the director of the previous season. Masahiro Yokotani will handle the screenplay of the series. Satomi Tamura will be responsible for the character designs of the second season.
What Will Bunny Girl Senpai Season 2 Cover?
Bunny Girl Senpai is an anime based on a light novel series titled "Rascal Does Not Dream of Bunny Girl Senpai." Bunny Girl Senpai Season 1 adapted five volumes of the manga series. The sequel movie then covered the sixth and seventh volumes of the manga.
According to sources, Bunny Girl Senpai Season 2 will focus on Volumes 8 and 9 of the light novel "Rascal Does Not Dream of a Sister Going Out" and "Rascal Does Not Dream of a Knapsack Child."
The translation of only two volumes is currently available. Therefore, the sequel of the series, instead of being known as Bunny Girl Senpai Season 2, might be presented as a movie for the viewers.
Plot 
If Bunny Girl Senpai Season 2 follows the eighth and ninth volumes of the series, it will feature the waning time of Sakuta and Mai. Furthermore, the viewers will see Kaede's effort to reintegrate into society.
Related: Elon Musk Master Plan 3: Everything We Know So Far
Trailer 
A trailer for Bunny Girl Senpai Season 2 is not out. However, the makers have rolled out critical visuals for the sequel that features Kaede Azusagawa. In the visual, Kaede is seen in a hikikomori outfit of panda onesies reflected in the puddle's water.
We will update this section when an official trailer of Bunny Girl Senpai Season 2 is out.