Eldridge Wayne Coleman, famously known as Superstar Billy Graham, passed away on May 17, 2023, at the age of 79 making people all around the world wonder what is Billy Graham cause of death.
He was a bodybuilder turned professional wrestler who gained immense popularity in WWE for his charismatic personality. He became an influential figure for legends like Hulk Hogan and Jesse Ventura. Throughout his career in WWE, Billy Graham left a lasting impact on countless individuals and his death after several years of battling various illnesses has broken the hearts of many. If you, too, are a fan of the wrestler and have been following him from a long time, here is everything you need to know about Billy Graham cause of death. 
Billy Graham Cause Of Death
Superstar Billy Graham cause of death is sepsis and multiple organ failure. This was confirmed by Keith Elliot Greenberg, who collaborated with Graham on his autobiography.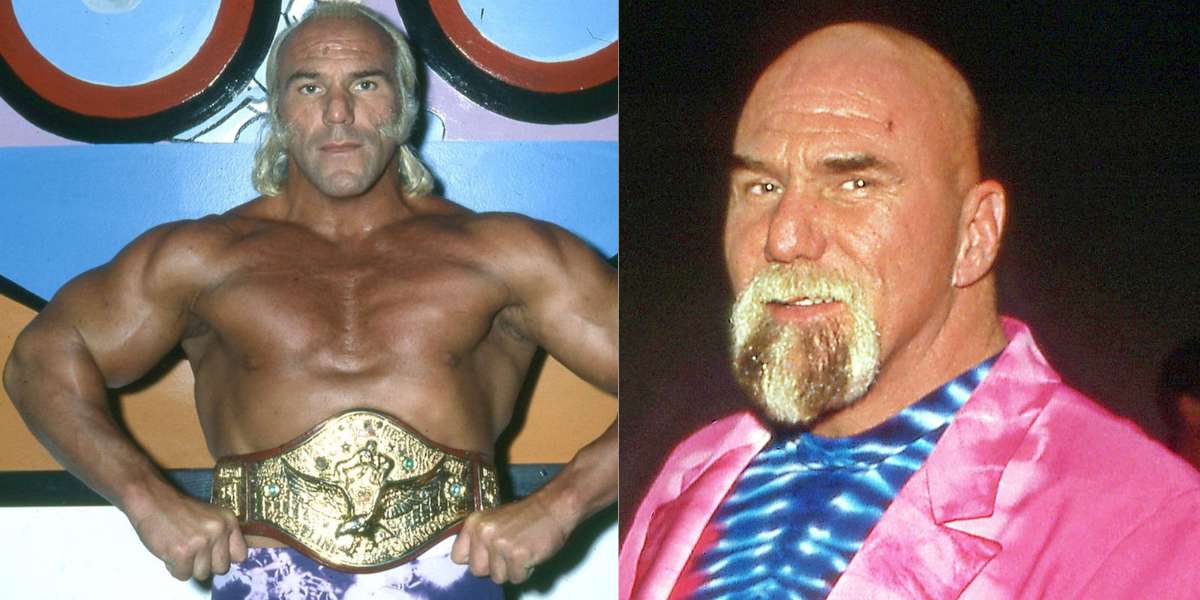 Moreover, he had been hospitalized for quite some while and battling all these illnesses in the ICU. His wife, Valerie, shared about his deteriorating health on Monday via Graham's Facebook account as she informed everyone that she was not ready to remove her husband from life support. However, no one thought that the legend would die so soon. After all, he had been battling various health issues for several years and succeeding to survive.
Related: Armored Core VI Fires of Rubicon Confirmed For August Release By Bandai Namco
In 2002 Billy required a liver transplant due to cirrhosis after contracting Hepatitis C. He also had to get six hip bone replacements over the years. Back then, he admitted suffering from several health issues due to taking high doses of steroids throughout his career.
In 2010, he faced another hospitalization due to liver problems and was given a limited life expectancy without a second transplant. Despite medical recommendations to slow his hepatitis C and maintain fitness, Graham's condition worsened, and he was diagnosed with liver cirrhosis again in 2012.
Throughout the following years, he faced numerous hospital visits related to liver issues, pneumonia, and potential heart failure.
The situation drastically changed in January 2023 when he was hospitalized due to an ear and skull infection. However, no one thought that this would lead to becoming Billy Graham cause of death. By April, his condition had deteriorated significantly, resulting in a drastic weight loss of 80 pounds and the need for treatment for kidney, heart, and lung problems.
Related: Bushwhacker Butch Cause Of Death: Wrestling Icon and WWE Hall of Famer Passes Away
A GoFundMe was also made to help pay for Billy's medical expenses, which gave his fans a better insight into what Billy was going through. On the page, the following was written regarding Billy's worsening health:
"He is dealing with a myriad of very serious health issues: a major infection in his ears and skull that may take six months of intravenous IVs, congestive heart failure, diabetes, hearing loss as a result of the infection, and the list goes on."
On May 15, 2023, Valerie Coleman asked for prayers on Facebook when doctors considered removing him from life support despite her concerns.
Hence, Billy Graham cause of death can be attributed to complications arising from an ear and skull infection, which resulted in sepsis and multiple organ failure. Billy Graham cause of death is also a lesson for everyone who takes a high dose of steroids every day.
More About Billy Graham
Born as Eldridge Wayne Coleman on June 7, 1943, in Phoenix, Arizona, he began weightlifting at a young age and adopted the ring name Superstar Billy Graham to honour the famous evangelist.
After trying out a bodybuilding career, he joined the Canadian Football League. He then became a debt collector and a bouncer. Finally, in 1970, Superstar Billy Graham turned to wrestling.
He first made his mark in fights at Madison Square Garden in the 1970s, using the alias " Billy Graham" as a tribute to the evangelist and the rock opera. He added Superstar along with the name Billy Graham for extra panache.
Graham's fame grew as he captivated audiences and appeared on late-night talk shows, garnering media attention. He was known for his memorable matches against Dusty Rhodes and Harley Race in the World Wide Wrestling Federation (WWF).
Related: Who Was Craig Chamberlin And How Did He Die?
He earned recognition as a visionary talent ahead of his time. Graham retired from wrestling in 1987 after his first hip replacement surgery and transitioned to a commentator for various promotions.
In 2004, Billy was inducted into the WWE Hall of Fame. He also had his autobiography, Tangled Ropes, published in 2006, where he wrote about how he became a legend in the WWE world and his constant use of steroids. He also wrote about his personal life in his autobiography.
Billy, with his first wife, Madelyn Miluso. had two children, Their daughter Capella was born in 1972, and their son Joey was born in 1975. The couple separated after a few years of marriage, and he later married Valerie Coleman in 1978. However, the duo could not have any children of their own. 
Related: The 9 Years Alfie Steele died after being 'held in a cold bath and whipped by mother and her boyfriend'
Since his passing, numerous friends and fans have expressed condolences on social media. We extend our heartfelt sympathies to Billy's loved ones and admirers during this difficult time.