Former Spokane County Sheriff's Deputy Craig Chamberlin passed away unexpectedly on April 30, Sunday evening. His daughters shared this sad news via a GoFundMe post. Here are some details about who Craig Chamberlin was and how did he die.
Craig Chamberlin Life And Career As A Law Enforcement Officer
Craig Chamberlin was a former deputy for Spokane County and served the Sheriff's office for 25 years. Born and raised in Spokane Valley, Chamberlin studied BA in economics from the University of Puget Sound with a football scholarship. 
Chamberlin started his law enforcement career with Okanogan County Sheriff's Office. He was later transferred to the Spokane County Sheriff's Office. In February 2022, he decided to run for Sheriff but had to back out after receiving backlash. Former Sheriff Ozzie Knezovich fired him after investigating him for misconduct. Chamberlin claimed that this firing had a political aspect, as Ozzie did not want him to become Sheriff. This ended his years-long law enforcement career, and he was positive about starting something new.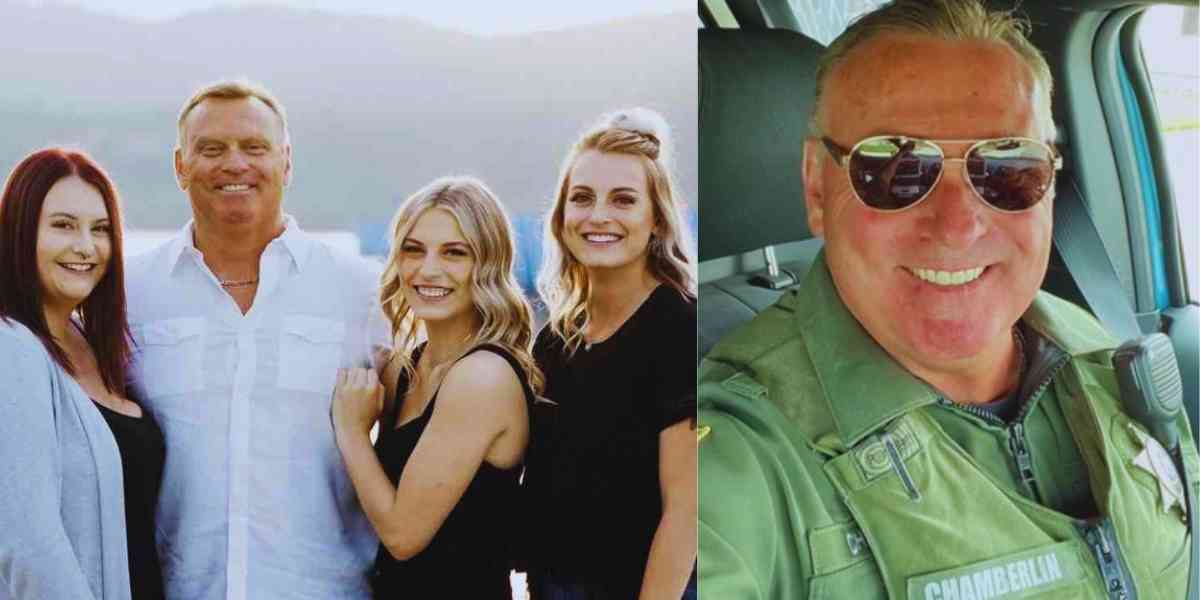 Chamberlin had a segment on the news called 'Ask Deputy Craig' where he engaged with people to uplift the public. He was a part of it for nearly 23 years. He actively gave interviews to news channels and publications while he worked at the Sheriff's office.
Related: Will Netflix Renew The Glory Season 3?
After serving almost two decades in law enforcement, Chamberlin took a different career path. He joined SERVPRO of Spokane County. This is a company that deals with the restoration of damage caused by mould, water, and fire. He worked there as a spokesperson and a marketer.
Craig Chamberlin's Daughters Have Raised $30,000 For His Funeral
Craig was known by many through the interviews he gave and his segment in the news. People loved his full-of-life personality. His three daughters posted a GoFundMe page announcing the death of their beloved father. They called him their 'best friend' in the post and added that his death was 'unforeseen' The daughters are trying to raise money for his funeral and have already received more than $30,000. Their goal is to collect $35,000.
Related: Ian Bairnson Cause of Death: Kate Bush's Guitarist Ian Bairnson Dies Aged 69
After the news of Craig's demise broke, Jeff Humphery, a Spokane crime reporter who was his friend and covered crime stories with him, shared a part of their conversation where he said that Spokane was Craig's hometown and he cared for it like his home. He also shared that Craig was always motivated to fulfil his duty. Humphrey said, "He was a homegrown kid out of the valley. So, he was invested in this community entirely. So [he was like], 'How can I – Craig 'Hollywood' Chamberlin, help my community the most? I can do it with a badge and a gun, but I'm going to use TV cameras and microphones, and I'm going to school people on what's causing crime, what are the roots of crime, what are the answers to our crime problems?' And he advertised that and made the place safer for all of us."
Craig Chamberlin Cause Of Death
Details about Chamberlin's cause of death have not been shared with the public yet, but from what his family has shared, his death was unexpected and shocked his friends and family.
Related: Prime Video Renewed Citadel Season 2
Craig Chamberlin invested his life in serving law enforcement. He left this world at the age of 52, leaving his family and friends in sadness and grief. His work will always be remembered by people who love him.