A time that was supposed to be all fun for WWE fans has now turned into a mourning period as Bushwhacker Butch has passed away. His death has shaken the WWE world as fans, friends and family pay tributes and try to look into Bushwhacker Butch cause of death.
Butch was in Los Angeles to celebrate WrestleMania along with Bushwhacker Luke but unfortunately passed away at 78. His death was first confirmed by his wrestling partner, Bushwhacker Luke on April 3. Since then, he has shared other details regarding Bushwhacker Butch cause of death. 
Bushwhacker Butch Cause Of Death
The former WWE fighter died on April 2, but before that, he was admitted to a hospital on March 31, 2023.
Butch and his wrestling partner Luke had just landed in LA on March 29 to enjoy an event with fellow wrestlers. Butch was completely fine and in excellent health while travelling from New Zealand and landing in Los Angeles. He was also doing okay the next day. However, things took a turn on Friday. According to Luke, Butch was "incognito" on Friday and had "a situation with medication." This is what lead to his hospitalisation and then death. No further details regarding Bushwhacker Butch cause of death have been shared by anyone.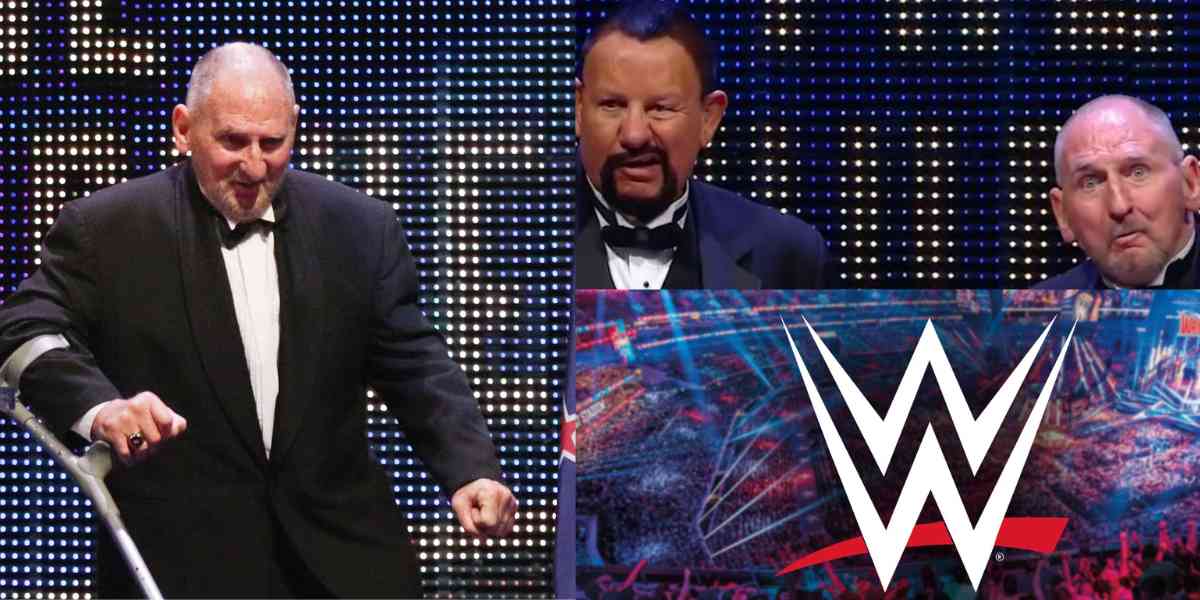 Moreover, Frankie Kazarian, another pro wrestler in LA for Wrestlemania, tweeted about how she had just met Bushwhacker Butch on Thursday, a day before his hospitalisation. He tweeted, "RIP Bushwhacker Butch. Godspeed sir. Thank you for everything, including the one match we had together. This is so sad. I ran into Luke at the hotel early on Thursday and chatted for a few. At one point later, I saw him requesting help as there was an emergency as I was leaving."
Related: The Wheel of Time Season 2: Release Date, Cast, Plot and Trailer
The late pro wrestler is survived by Helen, his wife and Sharon and Kirsten, his two daughters, along with his grandchildren.
Family, Friends and Fans Pay Tribute To Bushwhacker Butch Miller
Luke, his partner for a long time in wrestling, was one of the first to talk about Miller's death. He penned an emotional post on Instagram, saying, "Late last night, I lost my friend, brother, and tag team partner of over 50 years with the passing of Bob 'Butch' Miller."
He went on to write about how Miller was in the early days of his career. He also wrote about how none of them thought the past few days in Los Angeles would have been their last days together. He ended the caption by writing, "In life, I had a brother and his name was Bob Miller. I love you, Bob."
Related: Is the NFL Scripted Like WWE?
Furthermore, Luke's daughter, Jackie Williams, had previously created a GoFundMe to pay Butch's medical bills. Now, the money collected will help cover the costs of the late wrestler's funeral.
All Elite Wrestling took to Twitter to pay tribute to Butch. They tweeted, "AEW joins the wrestling world in mourning the passing of Butch Miller. Our thoughts are with his family, his friends and his fans."
Several others took to their social media accounts to talk about what a great man Bushwhacker Butch was and how they want to know everything about Bushwhacker Butch cause of death.
More about Bushwhacker Butch
Bushwhacker Butch was born on October 21, 1944, with the name Bob Miller. At a young age, he entered the world of wrestling. In 1966, Bob Miller teamed up with Brian Wickens, now known as Bushwhacker Luke, in New Zealand. The duo were called The Bushwhackers and wrestled together for a long period of 35 years. 
Related: Heels Season 2 – WWE and Guardians of the Galaxy Veteran May Appear
Unfortunately, in 2001, Bushwhacker Butch had to retire. He suffered from a neck injury and was admitted to the hospital, where he suffered from sepsis. Ultimately, he recovered from his neck injury and the sepsis, but it led to him retiring and returning to New Zealand. It is not known whether this injury had any link to Bushwhacker Butch cause of death.
Luke and Butch also joined the WWE Hall of Fame in 2015.
Which Bushwhacker died?
Bushwhacker Butch Miller died on April 2, 2023, at 78. He was admitted to a hospital in Los Angeles.
When did Bushwhacker Butch retire?
Butch retired in 2001 because of a neck injury.