From #1 on New York Times bestselling to 81% on Rotten Tomatoes, Robert Jordan's The Wheel of Time has gotten everyone at the edge of their seats. This epic fantasy series, released on November 19, 2021, has had everyone eager for The Wheel of Time season 2 even before the show aired its last episode on December 24, 2021. Fortunately for fans, the series has been renewed and will release its second season soon. So, here are all the details regarding it.
The Wheel Of Time Season 2 Filming, Release, and Airing Schedule
Amazon Prime Video confirmed a renewal six months before the show's premiere in November 2021. Vernon Sanders, Amazon Studios' Head of Global TV, spoke with TVLine just before the first finale aired on the reasons for the early announcement:
"As the episodes came in and we saw the quality of the job, and as we continued to work, we became more confident to speak with [showrunner] Rafe [Judkins], we became more and more impressed about where future seasons might go, we felt pretty sure that we had something that could go for a long time for us."
Moreover, filming for season 2 began as early as July 19, 2021. However, due to COVID-19 restrictions, the filming was concluded late by February 2022.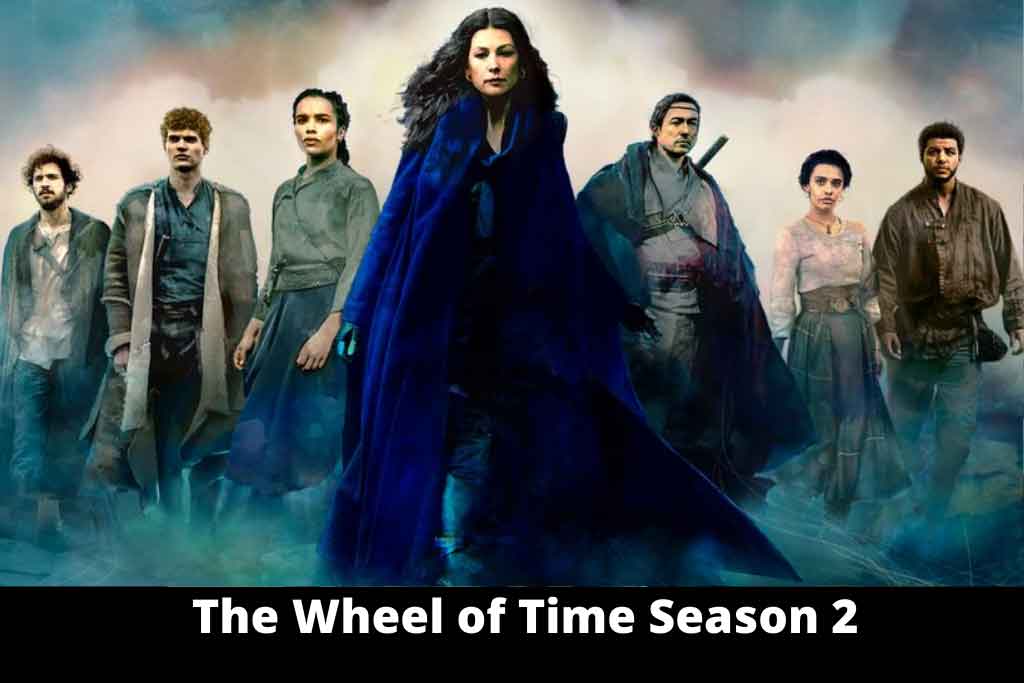 Related: Peacock Renewed Paris in Love Season 2
The Wheel of Time season 2 will be released as early as the Spring of 2023 and has been confirmed to have eight episodes, just like its first season. The show will be releasing its first three episodes together, with the rest released every week in true Amazon Prime fashion. 
Updates on Cast and Exclusive Spoilers:
Fans are excited to see their favorites, Moiraine Damodred, Lan Mandragoran, and Perrin Aybara, back on screen. However, the question that everyone is eagerly waiting to be answered is whether Loial will be in The Wheel of Time season 2. Spoilers ahead, as it has been confirmed by Rafe Judkins, writer, and producer of the series, that Loial is alive and kicking in The Wheel of Time Season 2 and won't be killed off anytime soon.
Related: What is Tommy Fury Net Worth?
What to Expect in Wheel of Time Season 2
Season 1 of the Wheel of Time shocked viewers when it took off into different tangents from the book. In Season 1, an enigmatic sorceress named Moiraine comes across Rand, Egwene, Perrin, Nynaeve, and Mat, arising on their adventurous journey to figure out who in their group is the Dragon Reborn, a person with power who can save or destroy the world. Season 1 ends with Rand faking his death and hiding the truth from everyone except from Moiraine. 
The Wheel of Time Season 2 is set to cover the second and third books, The Great Hunt and The Dragon Reborn, respectively. Hence, we can expect a possible quest to get the Horn of Valere by Rand, Perrin, and Mat. Meanwhile, Moiraine will declare who the actual Dragon Reborn is, sending the Chosen one to Tear to prove themselves. 
Exclusive Sneak Peek for the fans
Related: Mighty Doom Has A Release Date in March, Pre-Register Now!
The Wheel of Time season 2 came out with a sneak peek 5 months ago that caused quite an uproar among the show and book fans who get to see what they are in for.