Tommy Fury net worth is skyrocketing after his win against YouTuber Jake Paul.
In 2019, Tommy Fury became the heartthrob of women after he appeared on ITV2's Love Island. After gaining fame in the reality series, Tommy Fury net worth and love life kept flourishing.
Fast forward to 2023, Tommy is now the father of a baby daughter. But the 23-year-old Tommy had a reputation as a boxer before becoming a reality TV personality. His professional boxing debut was in 2018, and he is also the younger brother to Tyson Fury, the WBC heavyweight champion.
As for Tommy, his career graph went high after winning against Jake Paul on 26th February 2023. Tommy Fury net worth has expanded as this was a much-awaited fight of recent times. BBC described the fight as "the most anticipated contest between two novices in boxing history."
So, here is a breakdown of Tommy Fury net worth in 2023 and all about his fortune.
What Is Tommy Fury Net Worth?
Tommy Fury net worth is over £1 million. The numbers have grown after the fight, but the exact figure of updated Tommy Fury net worth is yet to be announced. A majority of Tom's earnings come from his social media endorsements, reality TV shows, and boxing career.
Is Bee And Puppy Cat Season 3 Release Date Announced Netflix?
How Much Did Tommy Fury Earn From His Fight Against Jake Paul?
Jake Paul has received 65% of the pay-per-view (PPV) money of the Sunday fight. But Tommy Fury net worth was still massively impacted by his Sunday win. Fury won 35% of PPV money, which is £3.7 million ($4.5 million). He also received a £1.6 million ($2 million) purse.
There are claims that Tommy Fury net worth will likely increase given the popularity of the match. Brand and culture expert Nick Ede predicted that Tommy will earn millions from a Netflix-style documentary and rematch with Jake Paul.
Experts told MailOnline that the popularity of the fight can make Fury £10 million more by 2025. If these claims are valid, the future of Tommy Fury net worth is bright.
Tommy Fury's Earning From Reality TV Series
Tommy got into the spotlight and earned mainstream success with ITV2's Love Island in 2019. As he finished second place in the show, he didn't win the lucrative £50,000 cash prize. But he was reportedly paid £250 a week for being a part of the show. It surely did not make any difference in Tommy Fury net worth, but the series opened up many opportunities in his career.
After that, he was in ITV2's other reality show, The Boxer and the Ballroom Dancer. The exact earnings from this show have not been disclosed.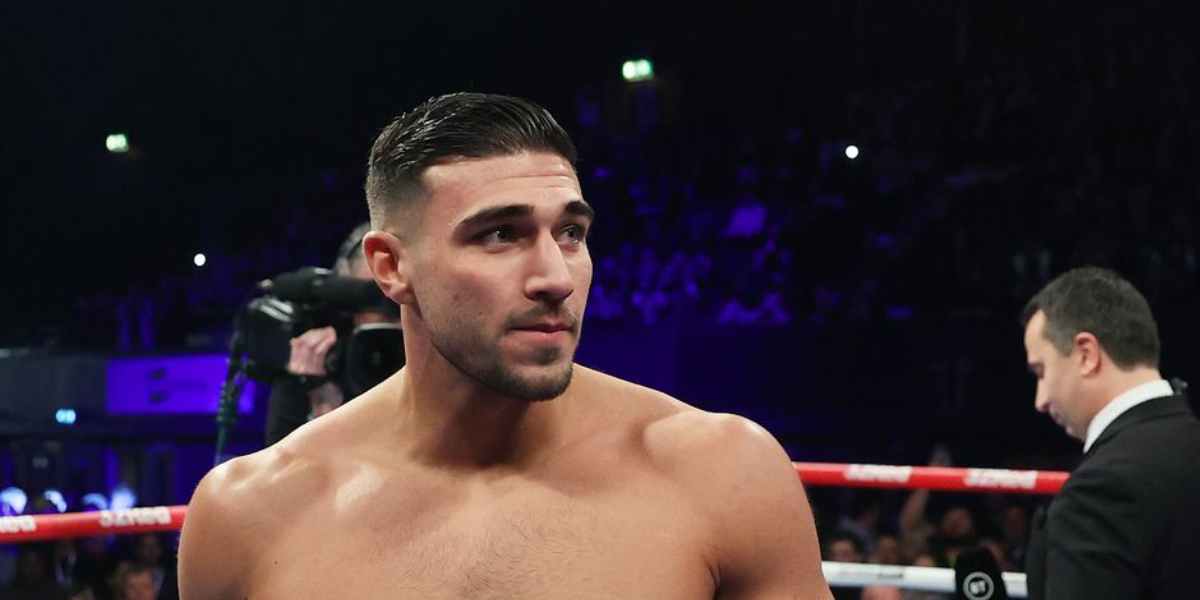 Tommy Fury's Social Media Earnings And Endorsements
Tommy currently has 4.8 million Instagram followers. He had a huge fan following, and the 26th February 2023 fight against Jake increased his popularity. So, Tommy Fury net worth was already impressive. As per the 2021 reports of The Sun, Fury earned up to £3,000 every day for a single social media post promoting brands. It proves the influence he has over his fans.
The professional boxer also had endorsement deals with McDonald's and Disney Plus. The earnings from these deals have never been revealed, but we are sure they added to Tommy Fury's net worth.
Tommy is celebrating his victory and dedicated his Sunday win to daughter Bambi and lover Molly-Mae Hague. He is now at the peak of his career, and Tommy Fury net worth will only be on the rise.