Want to get your mind blown to bits and pieces? Well, folks prepare yourself for the great news I am about to disclose to all of the curious cats out there! Luckily for the whole Yellowstone fandom, the one of a kind American Neo-Western drama television series, is back again to grace us with its presence for the fifth time in the row now; it is indeed official! So, if you were one of those people who were patiently waiting to see the Dutton family drama unfold, then it is your time to finally rejoice. Seeing that the Yellowstone Season 5 is going to be out sooner than you could have imagined as we will be getting more of the ranching family on our screens this fall.
I do not know about all of you guys out there, but I definitely can not wait to once again delve deeper into the said time-twisting melodrama that not only promises bloodshed but also greed, revenge and of course some twisted romance to its die hard fans around the world.  Want to know more about the show that represents not only the best but also the worst of America? Well, fear not my dear readers because we have got all of you covered.
Given below are all the details that you need to know about the upcoming season of the renowned series; Yellowstone. So, all that is left for you to do now, is check them out.
Mayans MC Season 5 Release Date, A big Story-line Moving in For the Next Season
Is "The Time Traveler's Wife Season 2" Coming Soon?
Yellowstone Season 5 Release Date
As per our resources, the official release date for Yellowstone Season 5 has been made public via an Instagram post on its official page. Highlighting the fact that:
Yellowstone Season 5 will be making its much anticipated premiere on Sunday, November 13, 2022.
It will be exclusively airing on the streaming platform: Paramount Network.
Even though the said show in question previously had a trend of releasing new seasons in the month of June:
The streak apparently broke with the fourth season.
Which was mainly because of the COVID-19 restrictions.
However, it seems like Yellowstone is now all set to follow the new release trend in November because the 4th season also premiered in the month of November too.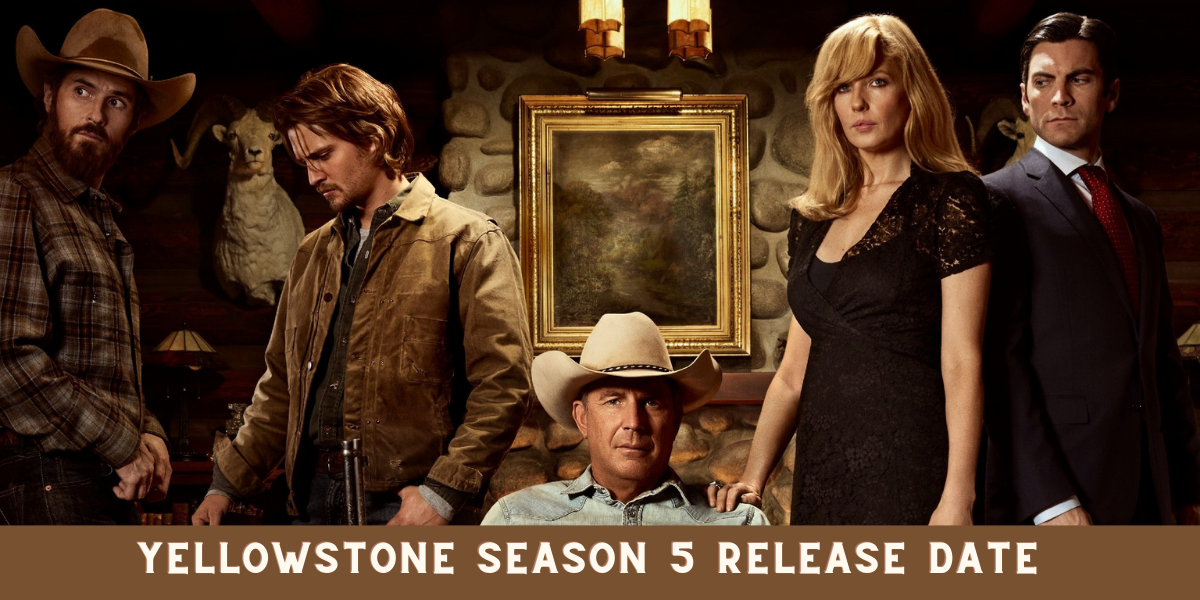 Latest News About Yellowstone Season 5 Episode 1:
Did you know that the fifth season will be making its debut with two hour special episodes on Sunday? Yes, you heard me! We are indeed getting a double episode as a free gift on its premiere – which means double the fun.
Not only that, according to the revelation made by the executive producer David C. Glasser in one of his interviews:
"Episode 1 [of Season 5] will immediately surprise everybody — where our story starts and what has happened."
Which, more or less, makes it crystal clear that the forthcoming season of the famous series is returning with a blast and has a lot of great stuff in stock for its whole fandom, and we are totally in for it!
Who Are The New And Returning Cast Members?
The questions about who will be returning as cast for the Yellowstone Season 5 were the talk of the town once we got to know the news about the release of the new season. Nevertheless, we do not have to make guesses anymore as we now know who will be making their appearances in the show.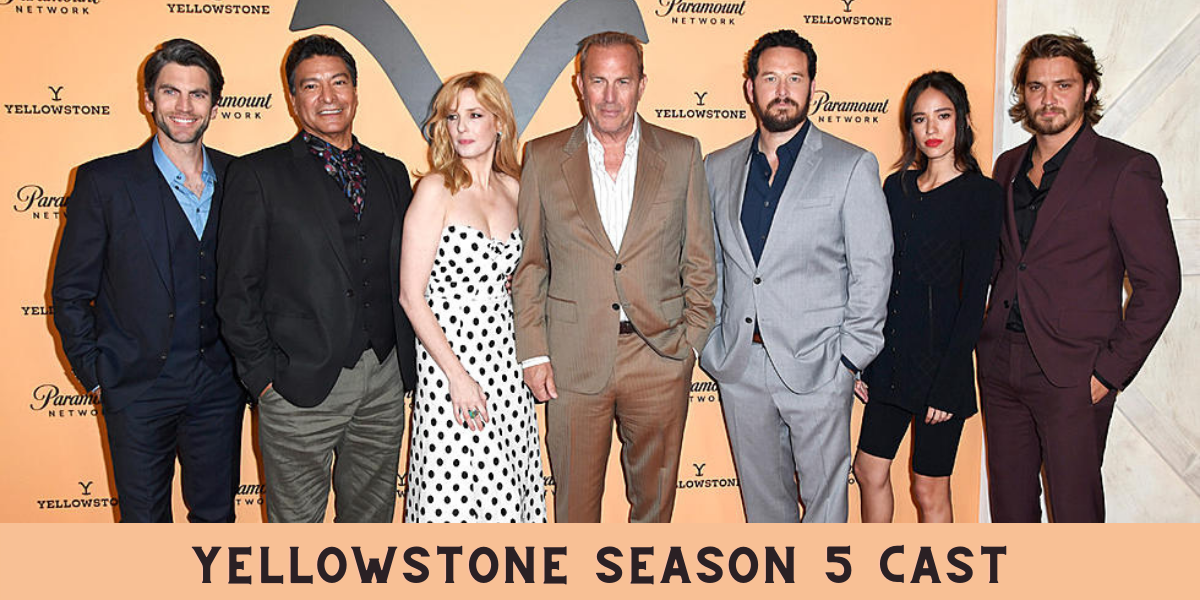 Main Cast Members and Characters
Well, the said series would not be the same if it were not for the Dutton family, so we knew for sure that they will definitely be coming back for the upcoming season. Besides, Yellowstone will lose its essence without John Dutton as he is, in simple words, the backbone of the show. Here are their names:
Kevin Costner will be reprising his role as John Dutton (a widowed sixth-generation patriarch of the Dutton family who operates the Yellowstone Dutton Ranch)
Josh Locus will return to the show after three years as young John Dutton
Kelly Reilly as Bethany or "Beth" Dutton (financier and John and Evelyn's third child, and only daughter)
Kylie Rogers as young Beth.
Finn Little will be portraying Carter
Cole Hauser as Rip Wheeler (the ranch foreman at the Yellowstone Dutton Ranch, as well as John's right-hand man and enforcer)
Kyle Red Silverstein as young Rip.
Luke Grimes as Kayce Dutton (a former US Navy SEAL and John and Evelyn's youngest son)
Wes Bentley as Jamie Dutton (an attorney, aspiring politician, and John and Evelyn's second-oldest child)
Of course, more of our clan will be there in Yellowstone Season 5.
Kelsey Asbille as Monica Dutton
Brecken Merill as Tate Dutton
Forrie J. Smith as Lloyd Pierce
Ryan Bingham as Walker
Denim Richards as Colby
Ian Bohen as Ryan
Gil Birmingham as Thomas Rainwater
Moses Brings Plenty as Mo (promoted as regular)
Wendy Moniz as Governor Lynelle Perry (promoted as regular)
Jen Landon as Teeter
Jacki Weaver as Market Equities CEO Caroline Warner
Kathryn Kelly as Emily – who plays Jimmy's fiancée is also promoted as regular.
Jefferson White as Jimmy (promoted as regular)
Unfortunately enough for us, Garrett Randall (Will Patton) will not be returning because Jamie killed him. But yes, he can return in flashbacks!
New Cast Members And Characters:
Surprisingly enough, we are also going to have four new characters coming to Yellowstone as well.
Kai Caster will be portraying a young cowboy, Rowdy.
Lainey Wilson is playing a musician, Abby.
Lilli Kai will play Clara Brewer, a new assistant for one of the Duttons.
1883's Dawn Olivieri joins the cast as Sarah Atwood – who is a Montana newcomer and "corporate shark"
Plot
Seeing how the fourth season happens to end, we can totally expect that the plot is going to thicken! Considering that:
Jamie got exposed when pictures of him trying to dispose of Garrett's body went viral.
Well, his political career is doomed, so what will he do next?
He is not left with many options, so he'll probably resign.
And what is in store for Beth? After all, she is the one who exposed Jamie.
All of this will surely get explored in the fifth season of the popular series.
Noting that Beth does not have a job, so she will be her father's campaign manager next season but this probably won't stop her from planning against Caroline and Market.
Well, all and all we will have to wait for the release of Season 5 to find that out, which is soon going to arrive!
Yellowstone Season 5 Trailer
We got our hands on the very first footage from Yellowstone Season 5 during a dark and suspenseful teaser trailer which was revealed in the 2022 MTV Video Music Awards.
As per the trailer,
We got to hear John Dutton say in a voiceover that, "we'll show the world who we are and what we do."
With that said, we are subsequently shown images of the Duttons.
Ultimately teasing with the title that "all will be revealed" in the forthcoming season.
As for the episodes are concerned, we will have total of 14 episodes this time around.
Spoiler Alert: The Hero Dies Release Date, Cast, Plot, Trailer
Is Yellowstone Season 5 Out?
Yellowstone Season 5 will air it's first episode on 13th November 2022. The date is not far seeing that the month of September has already reached to its end. So, what are you waiting for? Mark your calendars you all! Do not forget to watch it once the new season premieres.