Who is Eden Polani, the new girlfriend of Leonardo DiCaprio? The age of the Titanic star may be getting close to 50, but the women he prefers to date are getting younger. The speculations about who is Eden Polani are currently all One can think about after the rumored couple was seen at a music event. It is hard to keep up with the women going in and out of DiCaprio. But what struck the most about who is Eden Polani is her age. Undoubtedly, Leonardo DiCaprio's new girlfriend has been on the radar after this, and things got complex soon after the news caught the media attention.
So, who is Eden Polani, and why is everyone questioning her alleged affair with the Shutter Island actor? It is not surprising that Leonardo is again having an affair with a young girl. But the details we will share about Eden Polani will clarify why fans need to feel better about this rumored relationship.
Who is Eden Polani?
To answer who is Eden Polani is a 19-year-old Israeli model. ITM Models in Tel Aviv has signed her, and she currently resides in L.A. She is becoming a commercial name in the industry slowly. The model already had her big break as she was on the Glamour magazine cover in Israel. She was born on 21st March 2003, which makes her 29 years younger than the Hollywood actor.
Adding more information to Eden Polani, she has commenced a successful modeling career and is likely to grow. The New Madison Models Paris has signed this 19-year-old beauty. Trend Models in Spain and Kult Models in Germany have also signed the rumored girlfriend of the Great Gatsby star.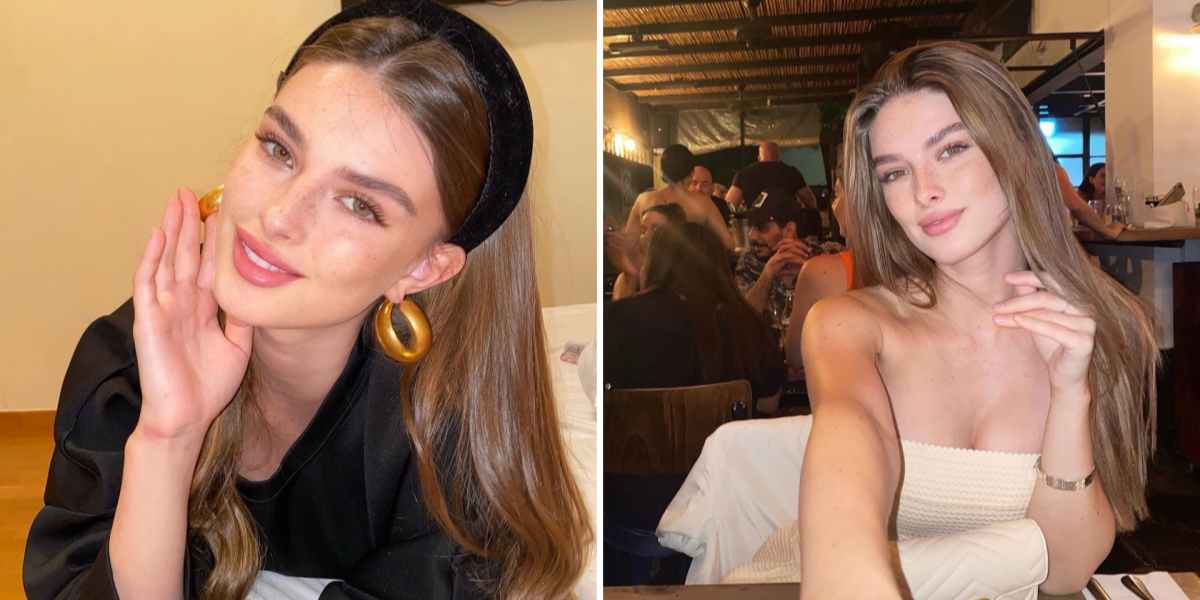 In search of details about who is Eden Polani, fans found out that she is pretty popular on Instagram. She has around 200,000 followers on Instagram alone, but she is not on Twitter or TikTok. The deep scrutiny of 'who Eden Polani is' has invaded her personal space, so she was forced to deactivate her account to maintain her privacy. Moreover, she was the girlfriend of Israeli billionaire Idan Ofer's son, Gil Ofer. But now, the media claims she is dating the Oscar winner DiCaprio. Thus, more fans are getting to know more about who is Eden Polani.
Who Is Cleopatra Coleman Dating? Who is the Lucky One?
Are Eden Polani And Leonardo DiCaprio Dating?
The speculations around who Eden Polani is and her relationship with DiCaprio began after they were sitting next to each other at Ebony Riley's new E.P. in Los Angeles. They were sneakily captured, and it was enough to start the rumors. If their relationship claims are valid, then Leo is dating someone younger than half his age. Israel Bidur, an Israeli gossip page, did share more updates on Poland's recent career choices. She chose to turn down a modeling job since it was going to take place on Saturday.
The hush-hush gossip about who is Eden Polani continues as she is wearing a grey pinstripe suit at the party over a simple white blouse. She adorned it with a gold chain, whereas Leo wore a black bomber jacket and baseball cap.
Leo's current girlfriend, Victoria Lamas, was missing from the party. Thus, Leo sitting beside a new girl was enough to spark rumors. Before fans were searching, they saw Leo dating the 23-year-old Lamas. Reports say that the couple has not been appearing publicly since late December. However, sources even claim that Eden and Leo aren't a couple. They were just casually sitting.
Even before who is Eden Polani became viral overnight, Leo was spending quite some time with supermodel Gigi Hadid. We can vouch that she was the only woman over 25 years with whom Leonardo's affairs rumors were heard.
The A-list movie star has received criticism since the fans noticed that he dates women within the 25 age group. Naturally, they were eager to get more insights about who is Eden Polani since she is very young, and Twitter users are also voicing their thoughts on the same. We can officially call it a relationship until Leonardo DiCaprio and Eden Polani announce it themselves. So, we should wait for the final confirmation!
Who is Margot Robbie? Dating: A Look at the Actress's Current Relationship Status And Dating History