The name Celina Rae Powell is in the spotlight these days, and people are wondering who is Celina Powell. Well, she is a renowned American Instagram sensation, internet celebrity, model, and TV host often referred to as the Black Widow.
Moreover, the Instagram influencer always finds a way to be in the news for different controversies and her dating life. This time, too, she is in the spotlight for one of her controversial actions. Celina recently threw shade at BMF star Lil Meech and hence, has been receiving backlash for it. But what did she say, and has Lil Meech reacted to it? Continue reading to learn more about who is Celine Powell and her recent controversy.
Celina Powell Is Trending 
Celina Powell, the creator of OnlyFans, has received another round of criticism lately as she has tried to criticize Summer Walker and Lil Meech. Celina turned to Twitter to post an OnlyFans video after Summer Walker and Lil Meech shared a series of Instagram stories with one another. In the video's preview, she can be seen involved in an NSFW act with a person who turned out to be Lil Meech. Celina even wrote "BMF" while captioning the video. However, she deleted the video from Twitter afterwards.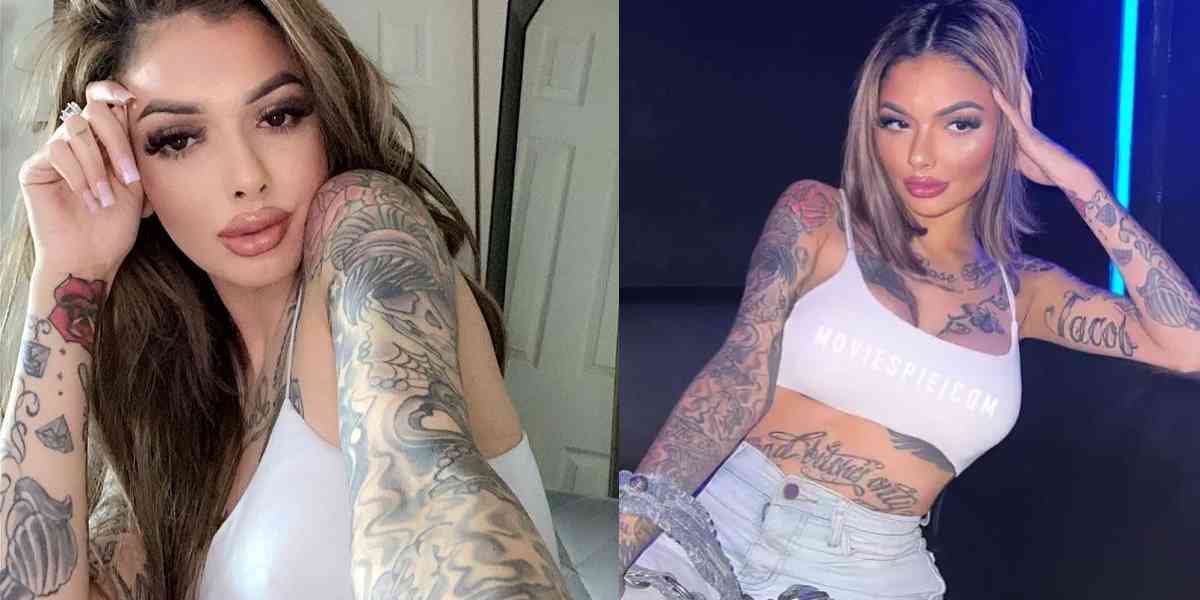 On May 1, 2023, Summer Walker posted a photo of herself flaunting a silver BMF chain through her Instagram story. This was before Celina shared the link to an explicit video. Interestingly, just when many people began guessing that Summer and Lil Meech were in a relationship, Celina Powell shared a snap of her wearing a golden BMF chain on her Instagram stories. She also kept the background track "I will kill you" by Summer, instigating the backlash.
Related: What Will Be the Sons of the Forest Price?
The Backlash After Throwing Shade At Lil Meech 
Although there is no confirmed news about Lil Meech and Summer Walker dating, everyone has been speculating about their romantic relationships ever since they became comfortable with each other on Instagram. In addition, social media users and admirers of Summer Walker strongly condemn Celina Powell for creating unwanted drama.
A significant number of people disparaged Celina for keeping herself indulged in promiscuous actions and proudly posting her encounters. Some commented that it was a deliberate step to promote her OnlyFans account.
Related: Zach Roloff Surgery: Zach Roloff Undergoes Emergency Brain Surgery, Tori Roloff Shared Update
Still, netizens are pillorying Powell's demeanour and triviality for demeaning Lil Meech right after he uploaded stories with Summer. Many are wondering why Lil Meech was ever involved with someone like Celina.
Previous Controversies 
This is not the first time Celine has been a part of a controversy. In 2018, the bounty hunters arrested her and handed her to the Aurora Police. The cops arrested her for shoplifting, violation of traffic rules, and outstanding bonds of 61,000 USD. The Aurora Police Department dropped her identification photograph, which went viral.
Who Is Celina Powell? 
The 90s-born girl is a podcast host, businesswoman, and YouTuber from Denver, Colorado, United States of America, among other professions. Moreover, one of the biggest reasons for her notoriety is her association with globally celebrated musicians. Celina keeps sharing screenshots of private conversations on her public social media accounts. 
Related: Who is Gizelle Bryant Dating: Is She Dating Jason Cameron?
Further, the model has attracted many people to her Instagram account after the recent viral news. The number of people following her on Instagram is 3.1M. At the same time, her YouTube channel has amassed 121K subscribers. She is the CEO of "Baddie La Bougié," an American clothing brand. Her budding brand and explicit photos increase her popularity and eliminate the question, "Who is Celina Powell?"