Virgin River Season 5 has been split into two parts, and the first part's release date is sooner than ever, as it will be released in September 2023. Later on, Virgin River Season 5 Part 2 will be released in the holiday season, and here is all the intel on it.
Virgin River Season 5 Part 2 Release Date
The final two episodes of Virgin River will be released later as Virgin River Season 5 Part 2 and will be holiday-themed. The official release date for Virgin River season 5 part 2 is November 30, 2023.
Virgin River season 5 part 1 will premiere on September 7, 2023, with its first ten episodes on Netflix. It will release at 12:00 a.m. PT / 2:00 a.m. CT / 3:00 a.m. ET on Thursday for fans to begin binge-watching.
There will be a total of 12 episodes in season 5. Interestingly, the show is being divided for the first time in its five-season history to incorporate some holiday content.
Related: Will There Be Barbie 2? Release Date, News, Cast and Spoilers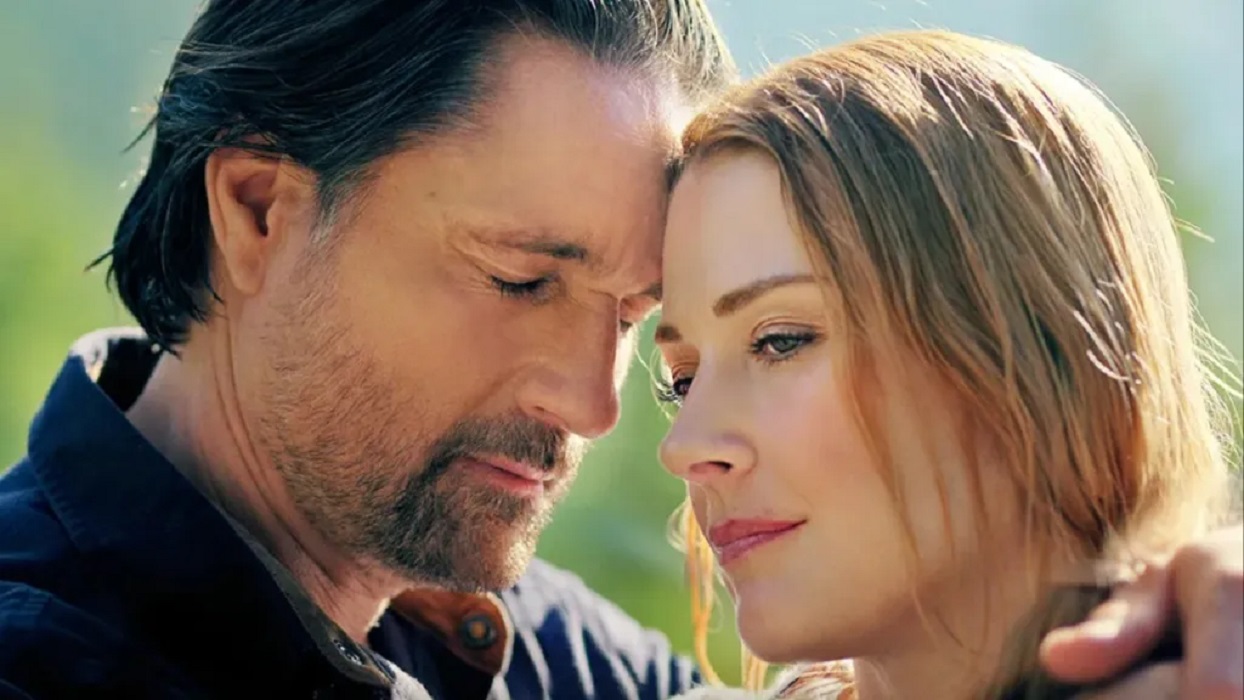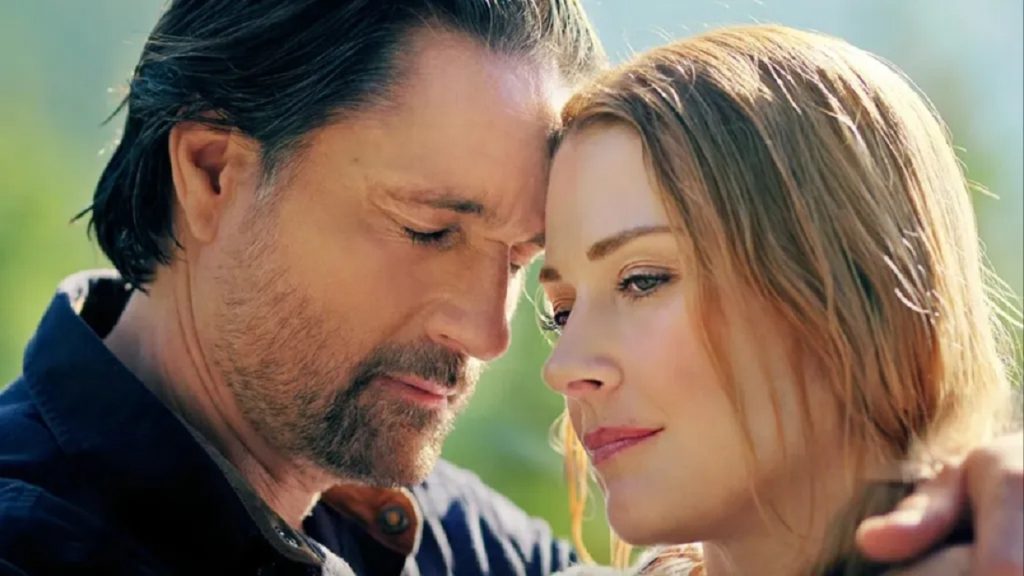 Cast
The following cast members will return for Virgin River Season 5 Part 2. It includes series regulars Alexandra Breckenridge, Martin Henderson, Colin Lawrence, Annette O'Toole, and Tim Matheson returning to reprise their role as  Mel Monroe, Jack Sheridan, John 'Preacher' Middleton, Hope McCrea and Dr. Vernon Mullins, respectively.
Benjamin Hollingsworth will play the role of Dan Brady, and Zibby Allen will play the role of Brie Sheridan. Viewers also haven't seen the last of Charmaine, who actress Lauren Hammersley will play. Sarah Dugdale will once again star as the beautiful Lizzie.
Kai Bradbury, Marco Grazzini, and Mark Ghanime will star as Denny Cutler, Mike Valenzuela, and Dr. Cameron Hayek, respectively. Christina Jastrzembska is also a part of the cast for season 5 and will reprise her role as Lydie.
Teryl Rothery as Muriel, Gwynyth Walsh as Jo Ellen, Nicola Cavendish as Connie, Christina Jastrzembska as Lydie, Jenny Cooper as Joey Barnes, Trevor Lerner as Bert Gordon, Lucia Walters as Julia, and Chase Petriw as Christopher will all be returning as the townspeople of the fictional town in Virgin River season 5 part 2.
Moreover, Emma Oliver as Young Mel, Steve Bacic as Vince, and Keith MacKechnie as Nick will also return for the fifth season.
Additional new cast members include Libby Osler, Keith MacKechnie, Darcy Laurie, Michelle Addison, Miranda Edwards, and Gabrielle Jacinto.
Related: Alien Movie Release Date Set By Disney
Virgin River Season 5 Part 2 Plot
Although no specifics about the holiday-themed episodes have been revealed, it's worth noting that Robyn Carr's original book series also includes multiple Christmas special volumes. Bring Me Home for Christmas, Under the Christmas Tree, A Virgin River Christmas, and My Kind of Christmas is among Carr's Virgin River holiday edition book series. These works feature well-known stories of romance, renewed love, second chances, and more, all set against the backdrop of holiday celebrations.
Mel Monroe, played by Alexandra Breckenridge, is a nurse practitioner who relocates in the Netflix series from Los Angeles to the remote Northern California town of Virgin River. However, she quickly realizes that life in this new place is more difficult than anticipated. What lies ahead for Mel and Jack now that they are engaged and expecting their first child in season 5?
The synopsis of season 5 says: "Issues of motherhood push Mel to make a big decision about her future at the clinic while her pregnancy unexpectedly sparks an emotional connection to her past. To further prove himself to Mel, Jack squares off with some long-overdue confrontations – with his own demons and Charmaine.
And as Doc and Hope's impairments throw their identities into question, the doctor and the mayor must find solace in their community, their young new family, and each other."
Although most of Season 5's episodes are planned to focus on the upcoming drama, we expect the implications of these events to be revealed in the final two episodes. After all, the season will end with these last two episodes.
Martin Henderson, who plays the role of Jack Sheridan, gave a sneak peek of what to expect in the upcoming season in a Glamour interview last July, calling it 'the best yet' and saying: "The baby stuff gets interesting in season 5."
Since the romantic drama series Virgin River has already been renewed for a sixth season before season 5's release, viewers can expect much more turmoil ahead. Also, given the show's history, it's probable that the Netflix series will continue to end with cliffhangers, unanswered riddles, and perhaps a surprise or two by the end of Virgin River season 5 part 2. However, this time, these dramatic moments may coincide with a celebratory atmosphere considering the timing of part 2's release.
Related: Will There Be Insatiable Season 3?
Virgin River Season 5 Part 2 Trailer
Hold on tight! With Virgin River season 5 rapidly approaching, we can expect a preview of the Virgin River season 5 part 2 holiday episodes set for November after some time. Meanwhile, you can watch the trailer for the first part of Virgin River Season 5 below.
In the trailer, the charming town of Virgin River seems to face a devastating fire, putting everyone's homes and jobs at risk. Safety becomes the top priority for everyone, and it's a distressing concern for those in wildfire-prone areas.
The exact timing of this tragic event in the upcoming season is still uncertain, but the trailer doesn't dwell entirely on sadness. It shows moments of joy, like Mel and Jack celebrating their engagement and forthcoming baby. Preacher also seems content in his romantic life. Muriel and Cameron, too, seem to have struck up a connection.
Additionally, the Virgin River Instagram account shares first-look images of the upcoming season now and then, keeping fans updated with the latest progress.
So, are you excited for Virgin River Season 5 Part 2? Let us know in the comments!